Can You Use Gmail Offline ? Interesting Way to Read Gmail Emails without Internet
Any individual who manages messages already knows that accessing any email message requires a functioning internet connection. Imagine a scenario in which you could use Gmail offline on PC without a web connection! 
Sounds interesting? Read further!
It would be a genuine windfall, particularly when you're voyaging or taking a flight. If you use a Gmail account offline it will surely satisfy business experts who travel frequently with their laptops, or individuals who are often in a hurry and without solid internet.
Luckily, today you will get to know about some fantastic methods to access Gmail offline.
Can You Use Gmail Offline ? Before You Start Please Read This
As you may have speculated, usage of Gmail Offline can be done distinctly with Google Chrome. It is suggested to never setup offline Gmail things on open or shared PCs as the messages are put away in the storage of the browser.
Clearly, you need a working internet connection to set it up first before you can begin utilizing Gmail emails offline. When you set it up, you can see your messages, search, archive, or erase them. Even then you can create messages and line them and they'll be sent when the internet comes back.
Since now you are accustomed to the basics, here's the manner by which you can begin to use Gmail offline on PC, android.
How to Enable and Use Gmail Offline on PC [Windows Computer] ?
On your Windows PC, firstly make sure that you have properly downloaded Google Chrome. You can only use Gmail account in offline mode in Chrome browser windows and not with the Incognito mode.
Now, navigate to the Settings and tap on the Offline tab.
Then, click on 'Enable offline mail'.
Select desired settings like how many days of emails you wish to sync.
Snap-on the Save Changes button.
There are a couple of conditions for Google Mail users that may exclude them from utilizing the new use Gmail offline mode:
Firstly, if you're not utilizing the new Gmail interface that dispatched in late April 2018. Then, you need to depend on the old Chrome extension which Google delivered for offline Gmail, and it's somewhat a problematic thing.
The use of Gmail offline is just accessible in Chrome.
G Suite clients can't empower Gmail offline all alone – an admin needs to do it.
The offline users are restricted to extra storage space accessible to Chrome, which Google said is typically just a small amount of the absolutely free space on a drive. If you intend to save a ton of email you might be stretching that boundary.
Fortunately, the use of Gmail offline feature lets you stay productive you are not online. But with this feature, you can't archive more than 90 days of messages. Moreover, the above conditions should be fulfilled. How about if you save all Gmail emails offline forever and make their absolute usage whether sitting at home or office?
How to Use Gmail Account Offline on Android or Windows PC? A Quick and Easy Method
Download and launch Gmail Backup Wizard on your Windows PC. Its' free version is also available which you can download from the following link:
Now, enter your Gmail account details – email address and password. Tap on the login button.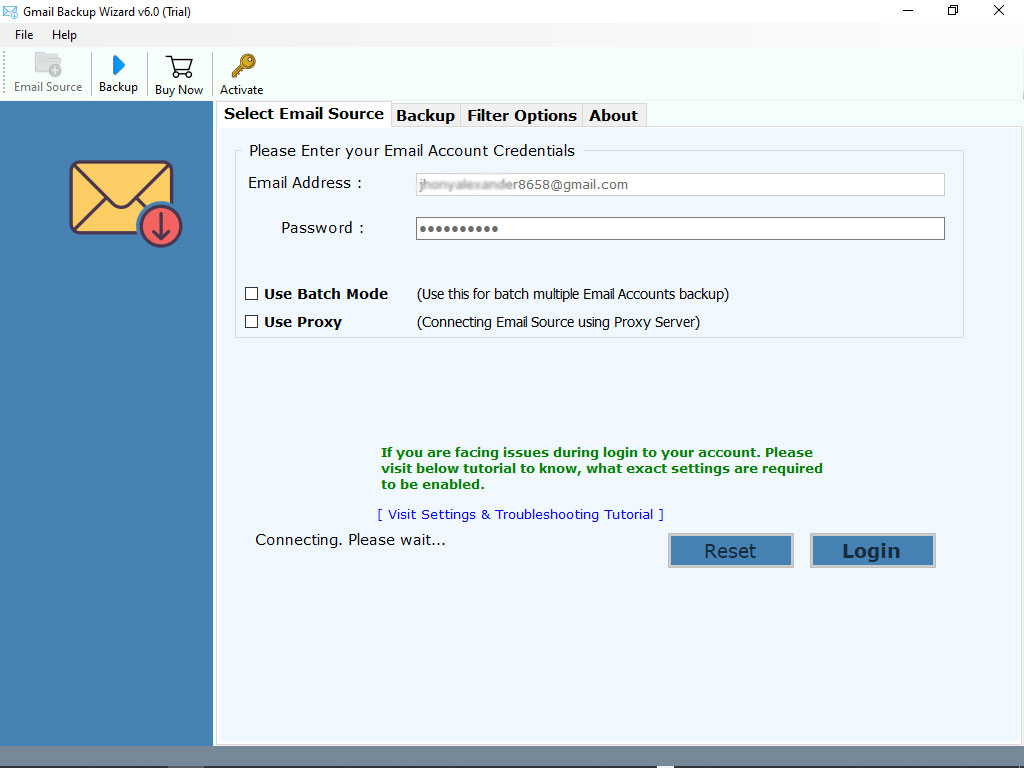 Then, enable specific mailboxes that you need to read in offline mode.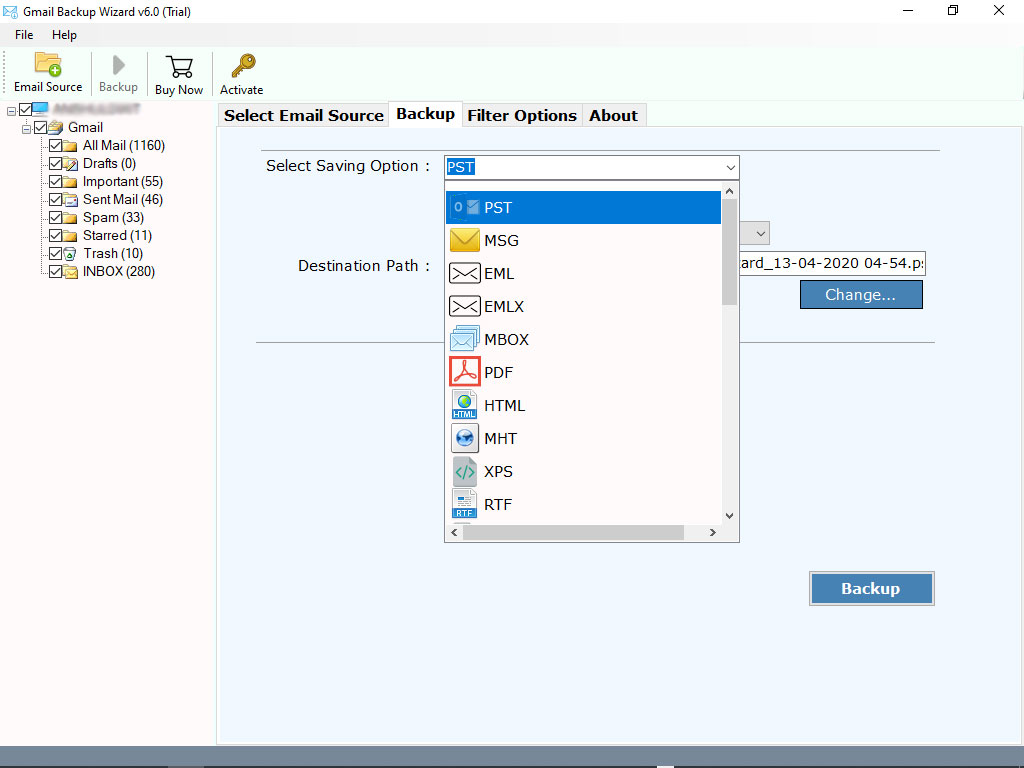 Thereafter, enter any saving option as per your preference. For using Gmail account offline on android device, you can pick PDF as a saving type because PDF is easily accessible on android.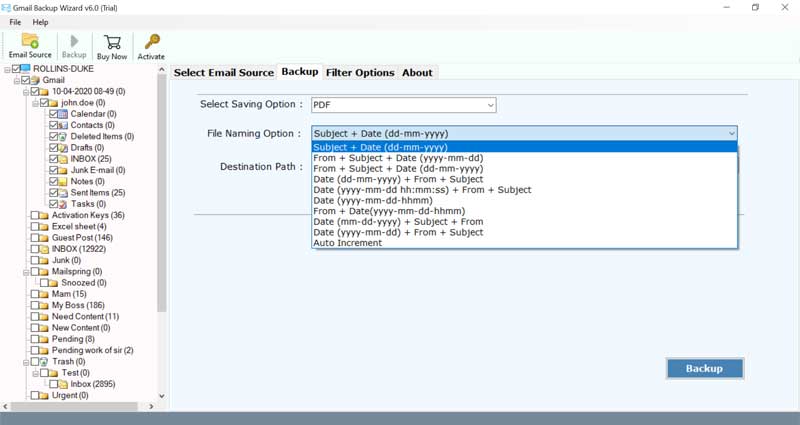 Now, enter a file name and a right destination path.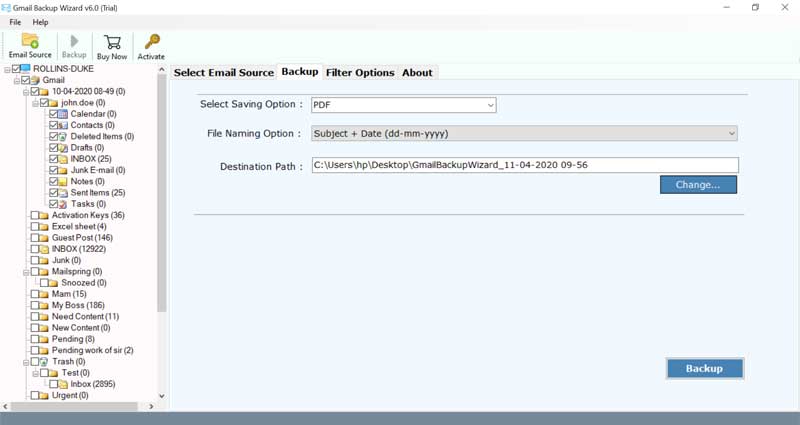 Lastly, hit on the backup button to start this process.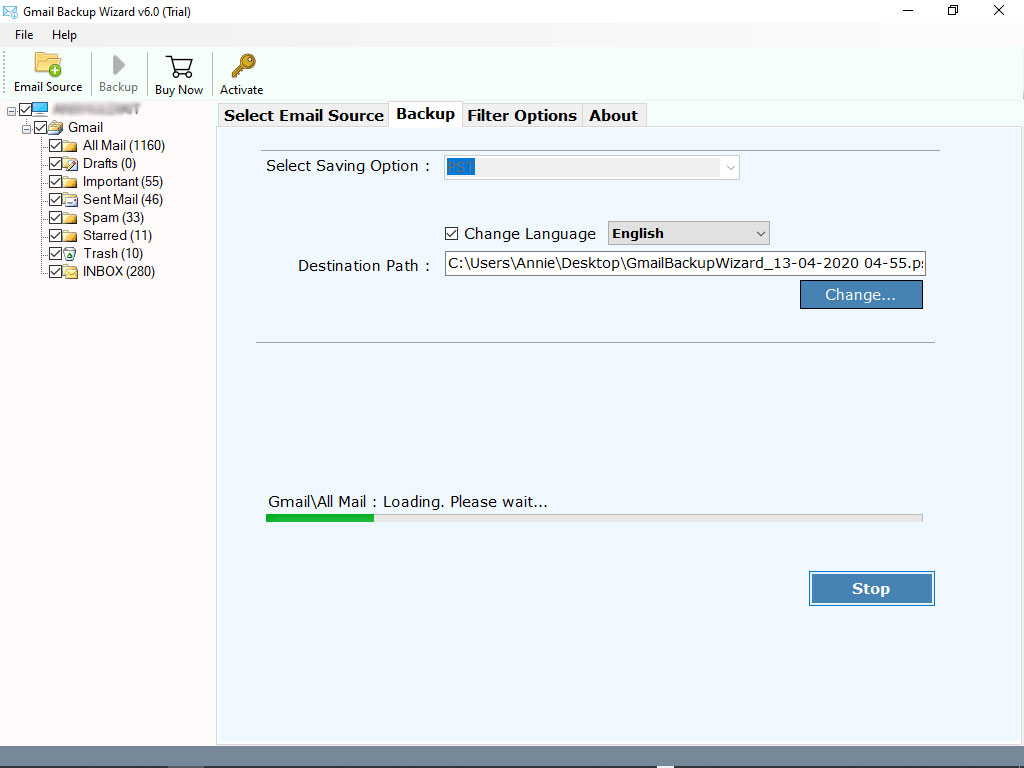 Soon all your Gmail emails will get downloaded in the chosen format. Now, you can use Gmail offline on PC or even android phone.
Advantages of Using the Above Method for Accessing Gmail Offline
Batch Mode: With the manual method, there is no option to use multiple Gmail accounts offline together. But with this software, you can use the batch mode option and quickly store all Gmail account emails to your PC for offline usage.
Data Filters: What if you wish to use Gmail offline but only intend to read some specific messages? Well, try this software because it offers an advanced selective mode feature. This specific feature set allows users to download Gmail account emails in a selective manner so that any particular message can be read offline easily.
Multiple Saving Options: There is an ample number of saving options offered with this utility. You can use Gmail offline in different saving formats (even in email clients). The available options include PST, MSG, EML, EMLX, MBOX, PDF, HTML, MHT, XPS, RTF, DOC, ZIP, CSV.
Windows Compatibility: The best thing is that the utility can be set up on any basic Windows OS like Windows 10, 8.1, 8, 7, XP, Vista, etc.
Free Trial Version: The software comes with a free demo version which is absolutely free of cost. It allows saving emails from Gmail account (top 25 data items). For the unlimited download of emails, you need to purchase the licensed edition.
Preserves Email Labels: Throughout this process, the tool keeps intact all email properties like Subject, From, To, attachments, inline images, hyperlinks, etc.
Maintains Folder Hierarchy: The tool also assures to preservation of the original on-disk folder hierarchy while using this application.
Over to You
We hope, that now your query 'how do I use my Gmail offline' is resolved. The manual approach has limitations, that's why we would suggest you choose the automated one. It will help you to use Gmail account offline and for reading messages as well as attachments. For any queries, please contact our technical support team.