How to Transfer Emails from Yeah.net to Gmail Account ?
Overview: Are you looking for a method to transfer Yeah Email to Gmail account ? Or finding some ways to migrate Yeah.net Email to Gmail account ? If yes, then your search end's here. Because here we will explain a simple procedure to export Yeah Emails to Google Mail account. So, learn the process with us.
Yeah mail or Yeah.Net is a Chinese online email service. Like other webmail services, it accompanies strong provisions for powerful email correspondence and communication systems. It is essentially utilized for a corporate or business-related reason. The Yeah Mail accompanies a steady and solid lattice structure.
Aside from this, there are many features that the Yes.net email account does not have. That's why people keep looking for an alternative. However, Gmail is one of the best alternative solutions for the Yeah.net email account. It gives many facilities including Android Apps, Mailbox, Video Chat, Contacts, Calendars, etc.
"几天前,我将电子邮件平台更改为 Yeah.net 并迁移了 2 个电子邮件帐户。 但是我可以通过网络访问网络邮件。 我试图从 Yeah.net 发送消息,但发生了错误。 再说一次,我对 Yee 电子邮件不满意。 我需要将邮件从 Yeah.net 移动到Gmail。 对我的必需品有什么想法吗?"
In this article, we will explain the Yeah.net to Gmail migration process. And solve all these types of queries to transfer emails from Yeah to Google Mail account. For this, we need to use the RecoveryTools solution to transfer Yeah email to Gmail account.
The Best Solution – Yeah to Gmail Migration Tool
To migrate Yeah.net emails to Gmail, it is suggested to use one of the best RecoveryTools Email Backup Wizard. This product allows you to directly transfer Yeah email to Gmail account. It provides a simple and easy-to-use UI. Here, we explain all the step-by-step procedures of this application. But, before that, download this application on your Mac and Windows Computer.
Get the Product:
Download for Windows Download for Mac
Note: The free version of this utility allows us to move only 25 emails from per Yeah mailbox folder to Gmail. For more, you need to buy the key which activates the solution for a lifetime use.
Steps to Transfer Yeah Email to Gmail Account
Launch the product on your Mac & Windows.
Select the Yeah.net option and fill credentials.
Tick on the required mailbox folders in the list.
Select the Gmail option and enter credentials.
Start the Yeah to Gmail migration procedure.
How to Transfer Emails from Yeah.net to Gmail Account ?
Get the program on your computer machine.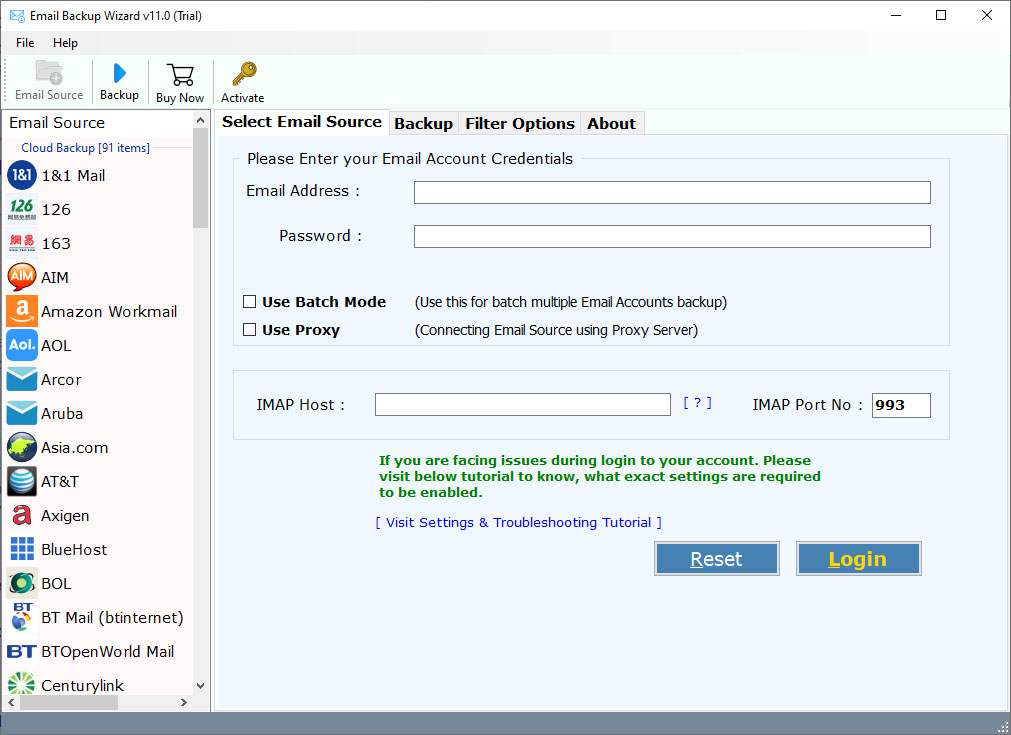 Select the Yeah.net option in the given list and put all the details of your account.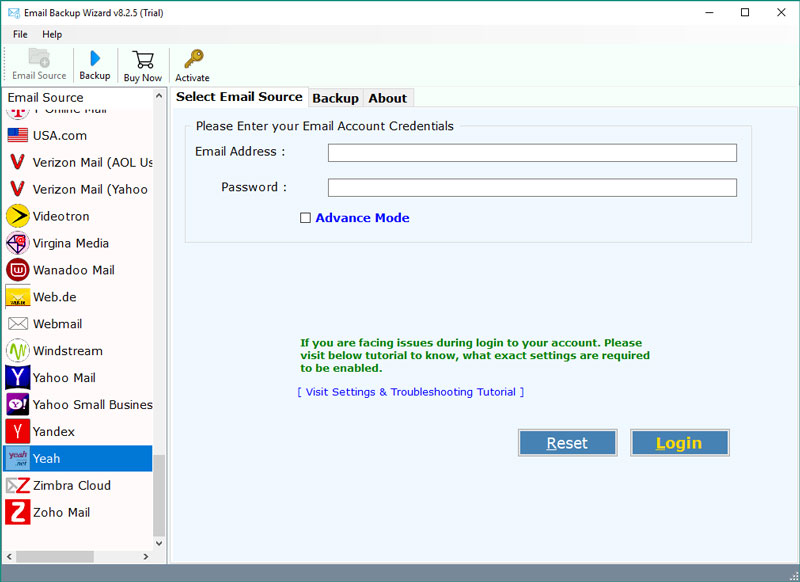 Also, utilize the Batch option or Proxy Server option to migrate multiple Yeah.net account to Gmail.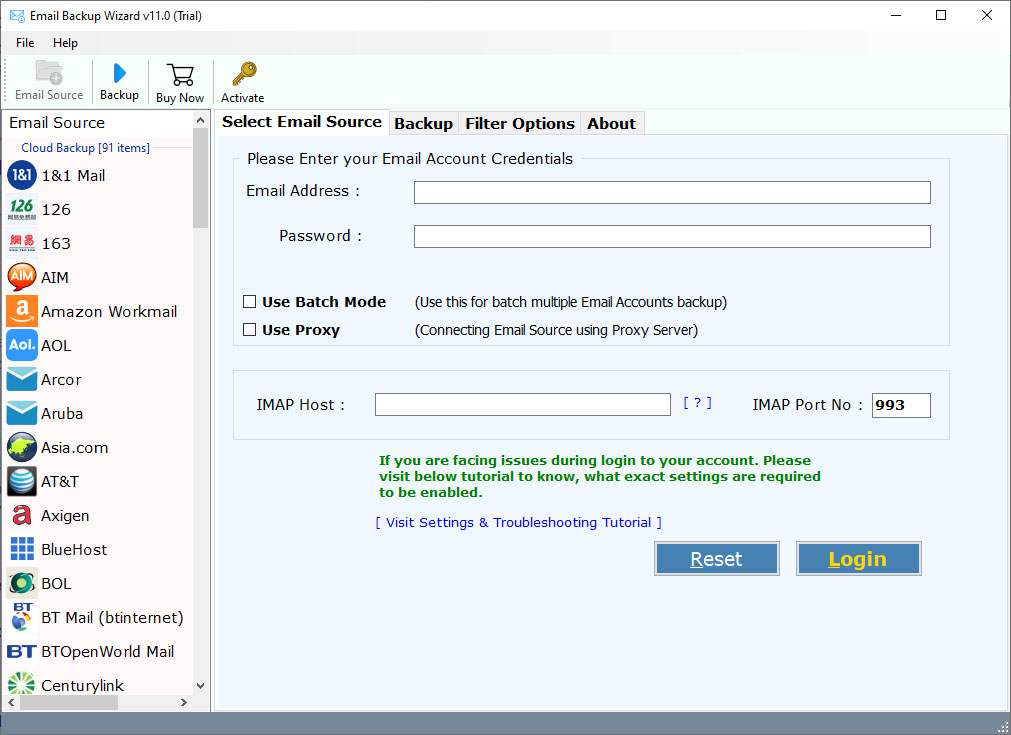 Select the required email folder from the given list.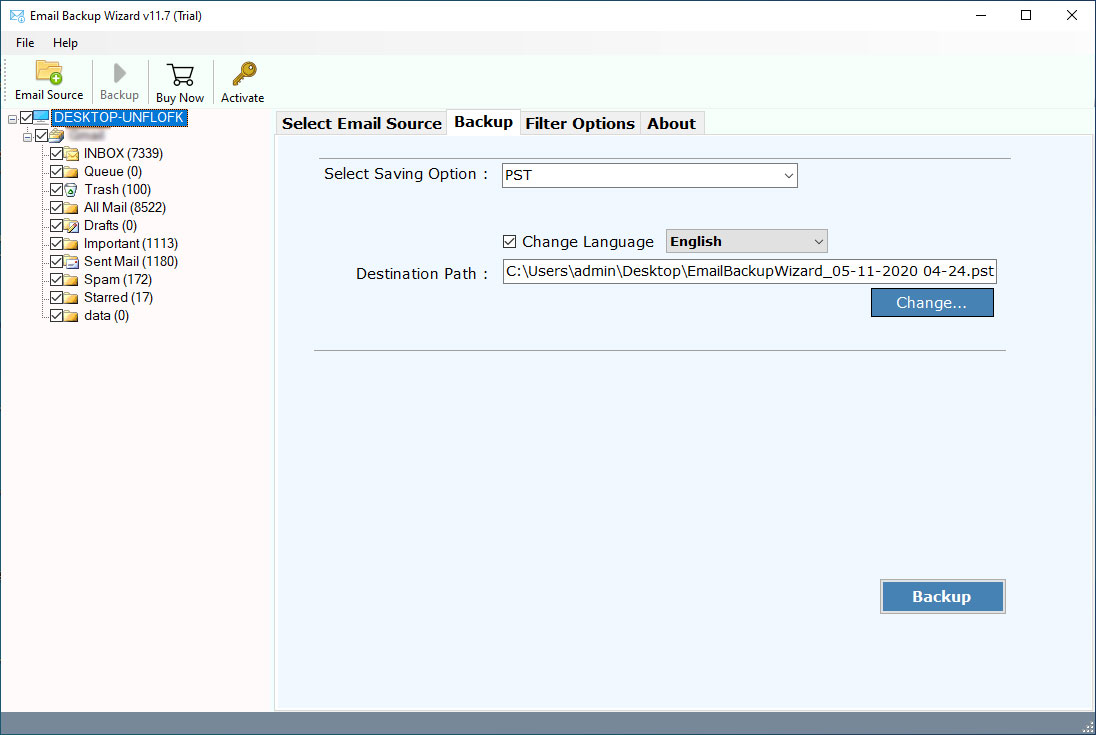 Now, choose the Gmail option in the list of saving formats according to user requirements.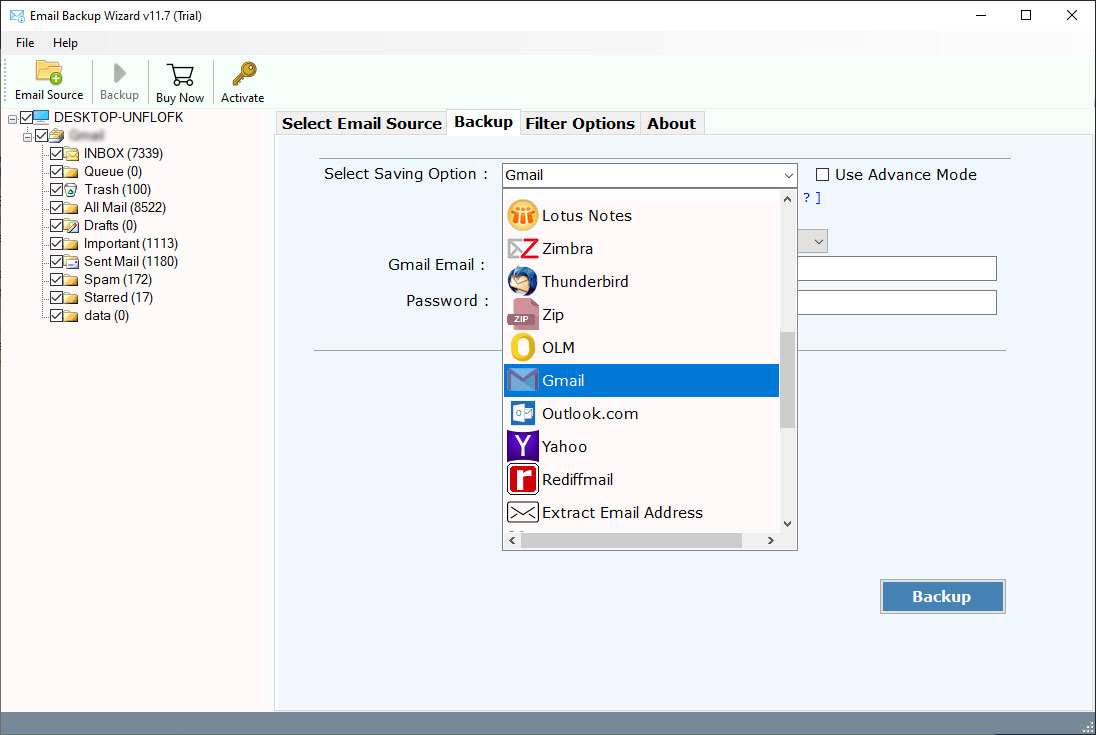 Put all the details of your Gmail account credentials in the UI.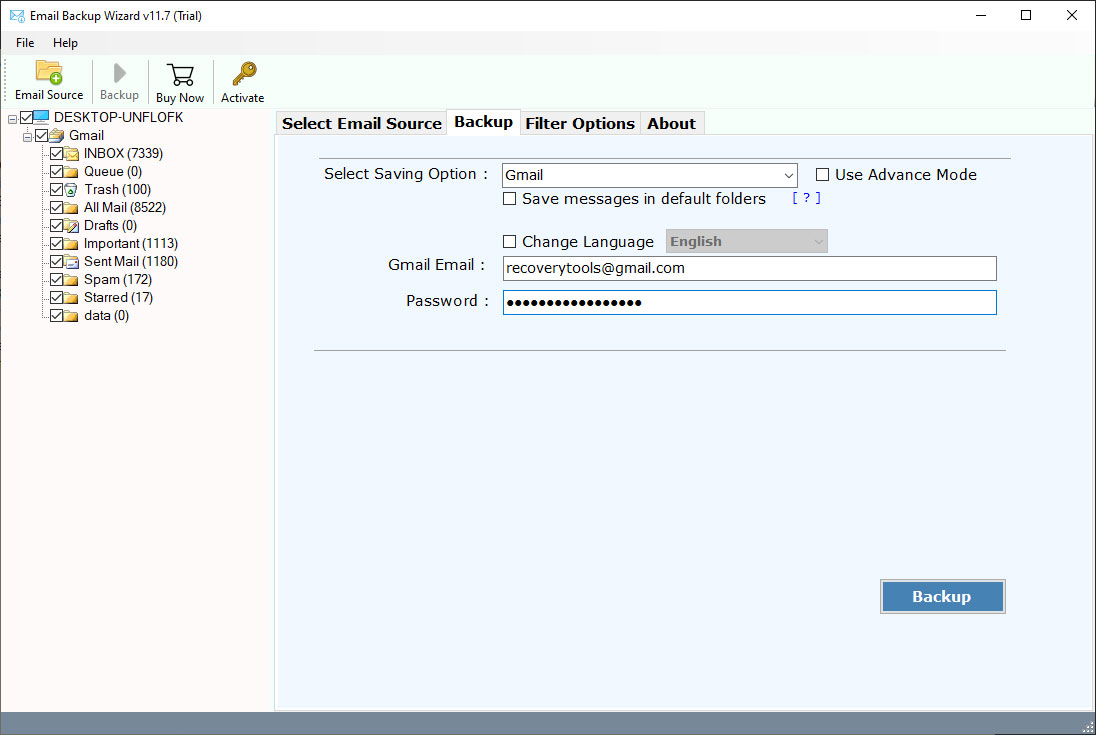 Additionally, choose email filter options to migrate emails by requirements.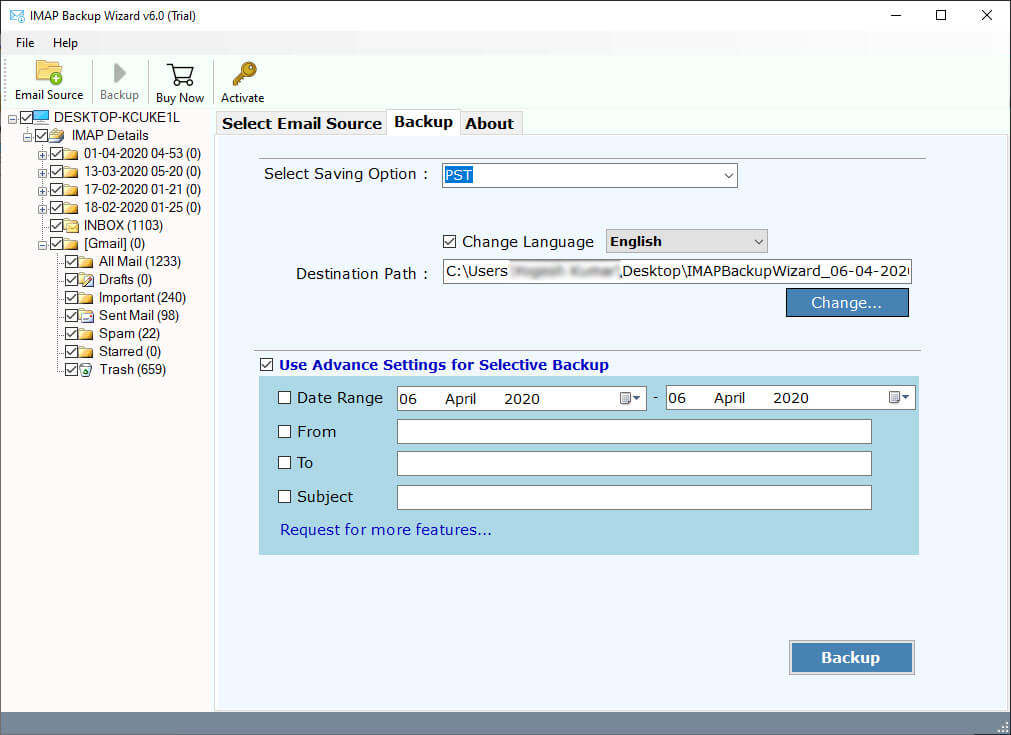 Start the process of migrating emails from Yeah.net to Gmail account.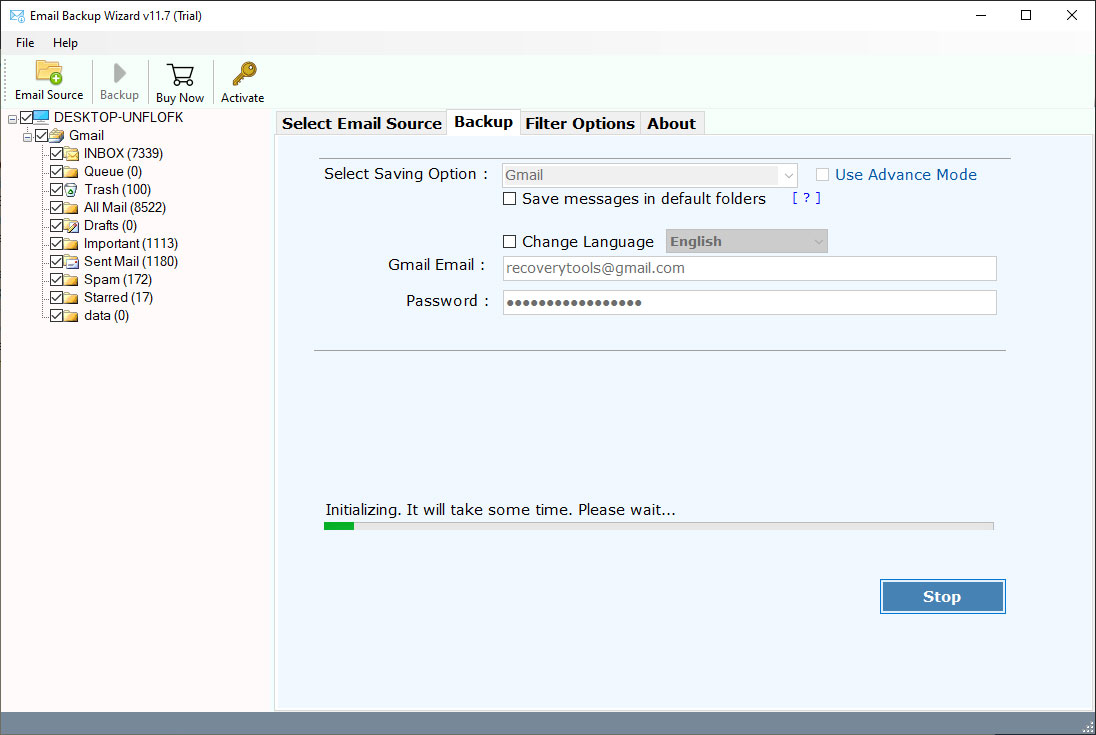 Top Advantages of Yeah to Gmail Migration Tool
This toolkit gives a 100% safe user interface that never saves your information inside the database. It provides a cache-free UI panel that also does not save your credentials in the panel.
Particular Folder Migration:
After login with your Yeah account credentials, it gives a choice to pick just the necessary email folder from the mailbox to migrate into Gmail account.
Simple User Interface Panel:
It gives a basic and simple to use platform for migrating messages from Yeah to Gmail account. One can easily understand the process of this application without taking the help of any technical user or organization.
It accompanies extra email filter choices which transfer just require messages from Yeah.net to Gmail account. You can easily utilize the filter options to migrate emails by date, subject, email address, and more.
If you have multiple Yeah mail accounts and you want to move all mailboxes data into Gmail account. Then don't worry now. The solution gives a batch option which gives the authorization to move numerous Yeah Mail accounts.
Hold Mailbox Folder Structure:
The product keeps the construction of your mailbox folder structure. while transferring Yeah Email to Gmail account, it keeps your mailbox like as before or original format.
Windows and Mac Solution:
The program supports each Windows and Windows Server or Mac OS X version. It likewise tried on the most recent Windows 11 variant and it works. So, it supports all the latest editions of Microsoft Windows and Server machines.
Final Words
For easy and safe Yeah to Gmail Migration process, RecoveryTools Yeah to Gmail Software is the best solution. This product performs fast migration with no errors or data missing issues. Ever after complete the migration process, you will get all the messages in their original form. You can also test the application on your Windows and Mac computers. For more, please contact us.