How to Migrate Emails from Stofa to Gmail Account ?
Karen Chard
~ Modified: 02-06-2022 ~ How To ~ 5 Minutes Reading
Overview: Are you looking for a method to transfer Stofa email to Gmail account ? Or learn the process to migrate emails from Stofa to Gmail account ? If yes, then you are at the right place. In this write-up, you will find the best and recommended solution to import Stofa email to Gmail account. So, stay with us and learn more.
Stofa is a Danish company that offers cable TV and internet. In the cable TV market, Stofa is the second-largest player with approx. 600,000 customers. The company employs 461 people and has a turnover of 1,344 million DKK annually. It is the largest telecommunication service in Denmark.
Stofa also provides a webmail service along with its subscribers. One can easily access this webmail service through any web browser. However, Stofa provides a very simple user interface with many limitations such as email attachment size, mailbox storage limit, server down issues, and many more.
Like Stofa, Gmail is also a webmail service by Google Inc. It is the world's first and top-listed webmail service. It provides many services which are not available in Stofa Mail such as Contacts, Address Book, Calendar, To-do List, Email Management, Spam Filter, etc. That's why a lots of users want to move emails from Stofa Mail to Gmail account.
"Hi, I'm from Denmark and I was using a webmail service which is provided by a local partner called Stofa. It is a very basic email service that has limited services. That's why I want to change my email service to another one. Recently someone suggests moving into a Gmail account. That's why I am looking for a solution to migrate emails from Stofa to Gmail account."
Expert Solution – Stofa Mail to Gmail Migration
There are so many users across the world who ask us daily about Stofa to Gmail migration process. To solve all these types of queries, we suggest to download RecoveryTools Email Backup Wizard. The software allows you to migrate Stofa email to Gmail account directly. It is the only solution in the market which allows you to move multiple Stofa email accounts to a Gmail account. You can download the solution on your Windows and Mac computers.
Download the Solution:
Download for Windows Download for Mac
Steps to Move from Stofa Mail to Gmail Account
Get the Program on your computer.
Select Stofa and enter the credentials.
Choose the email folder which you want to migrate.
Select the Gmail and provide all the credentials details.
Start the Stofa to Gmail migration process easily.
How to Transfer Emails from Stofa to Google Mail Account ?
Download or install the solution on your computer and follow the steps.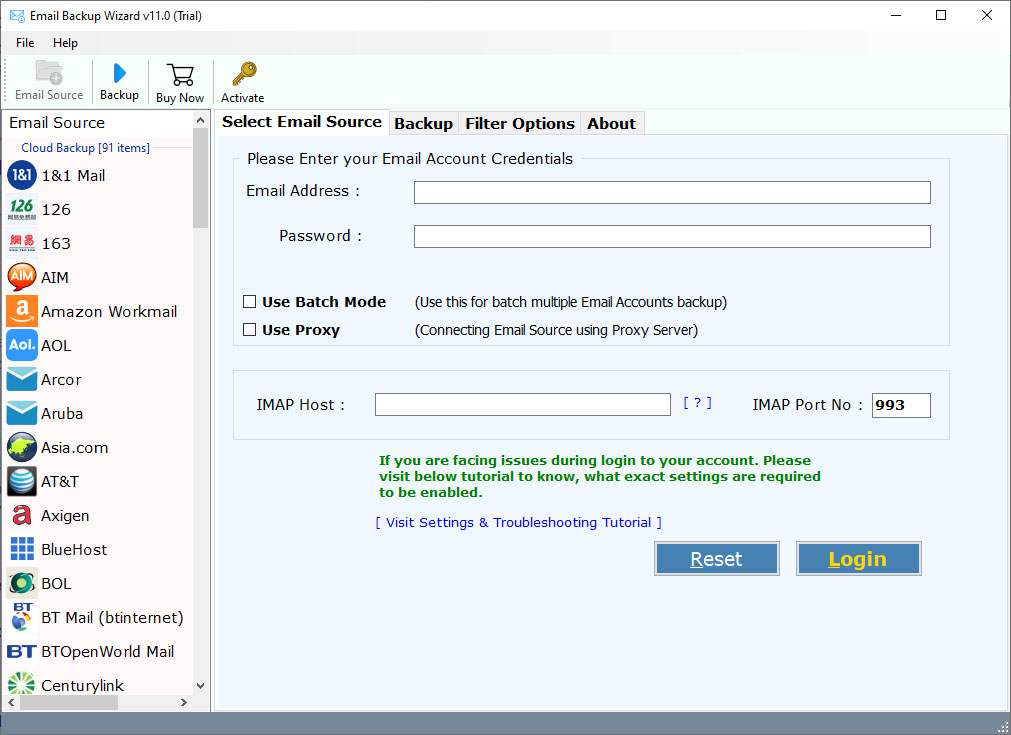 Choose the Stofa option and enter your Stofa account credentials.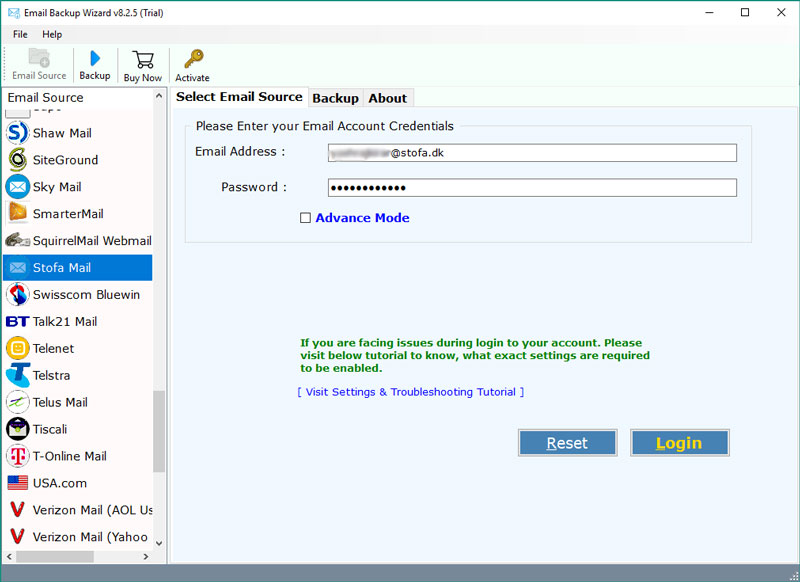 Select the additional batch option if you want to migrate multiple email accounts.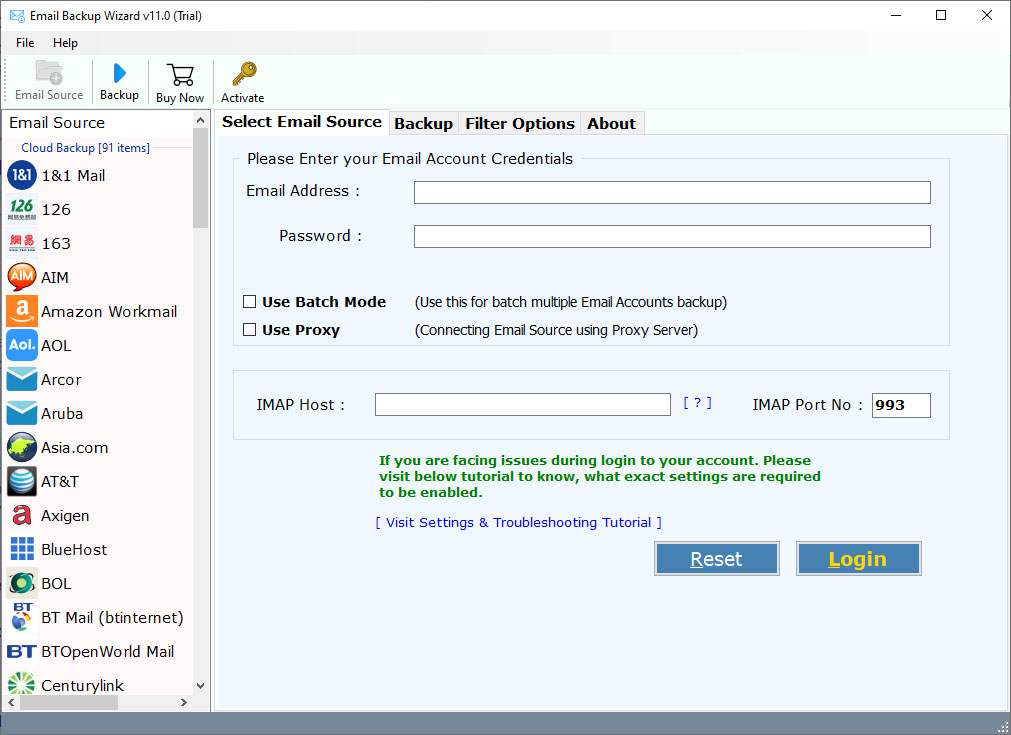 On the left side, tick on the required email folders which you want to move from Stofa to Gmail.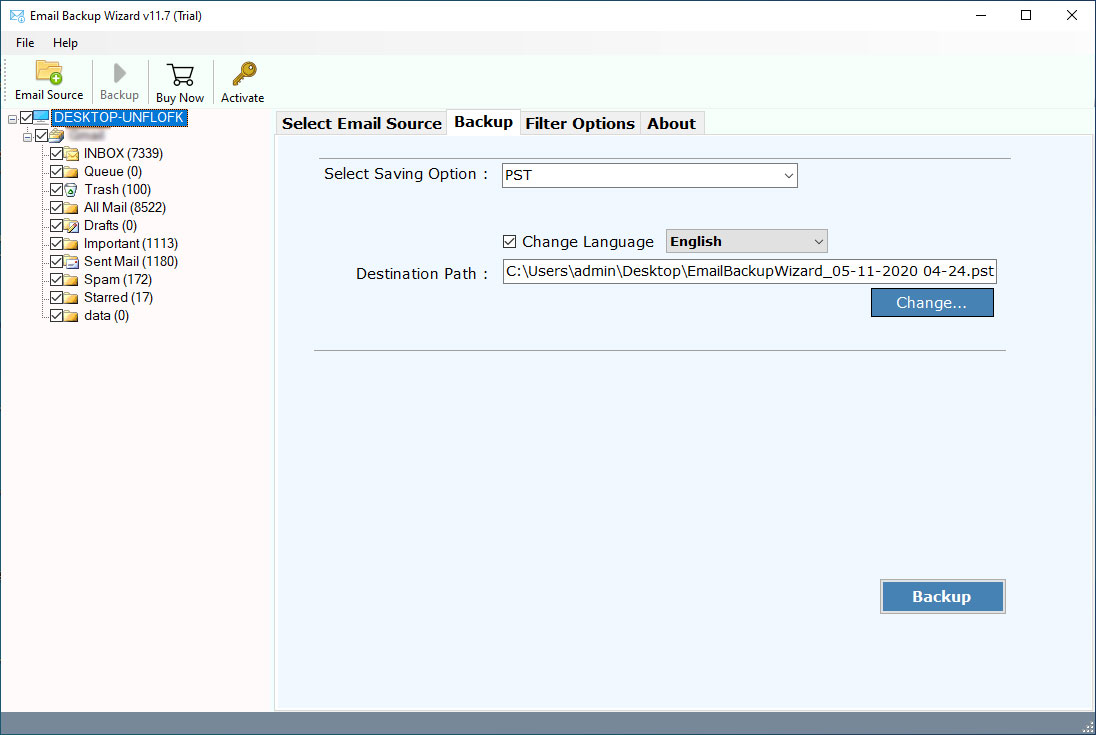 Select the Gmail option in the list of formats shows in the panel.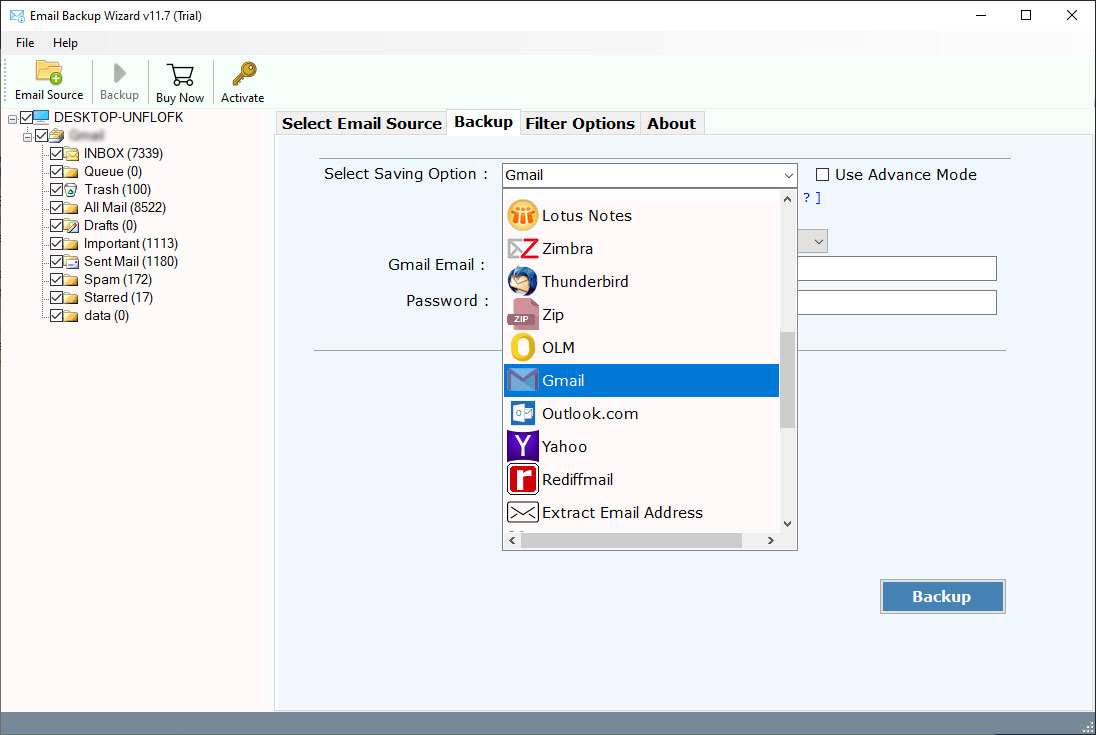 Put all the credentials and other Gmail details in the user interface panel.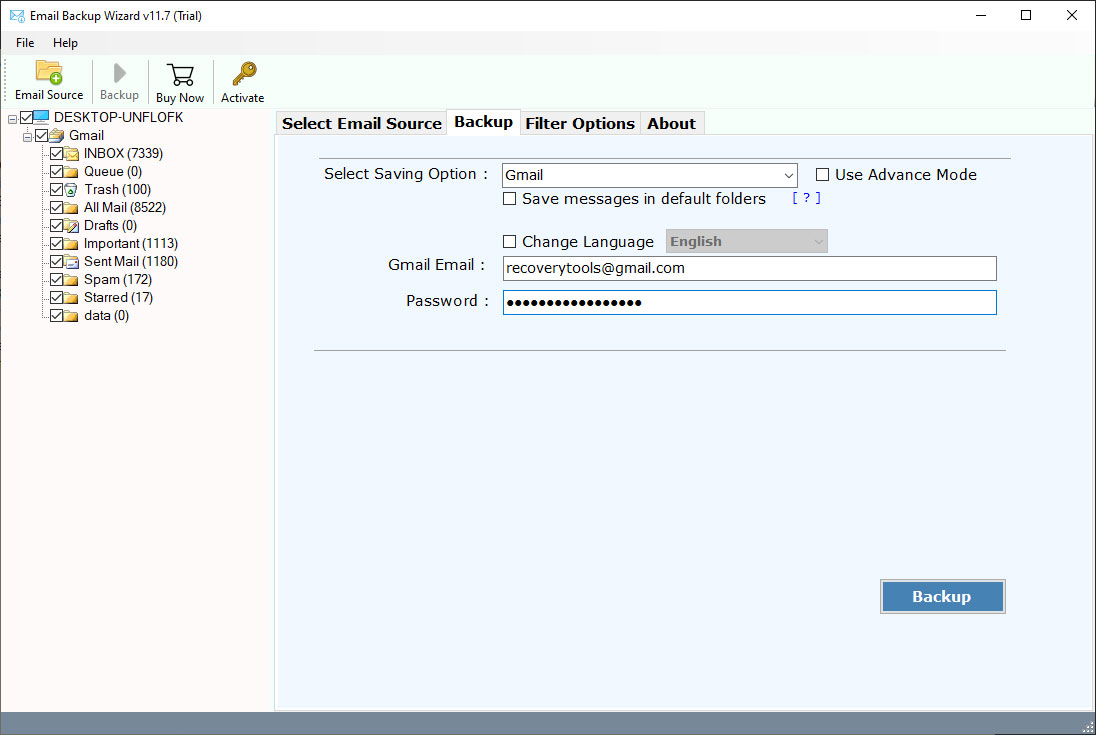 Choose the additional email filter options if you want to migrate only few and required emails.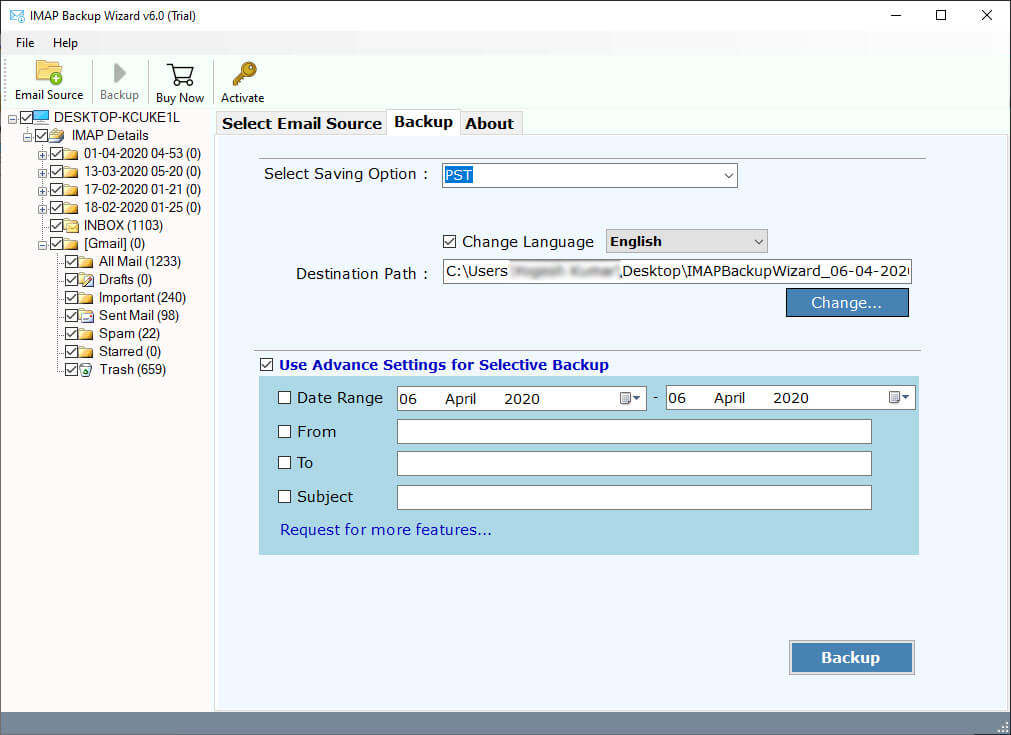 Click on the next button to start Stofa to Gmail Migration process.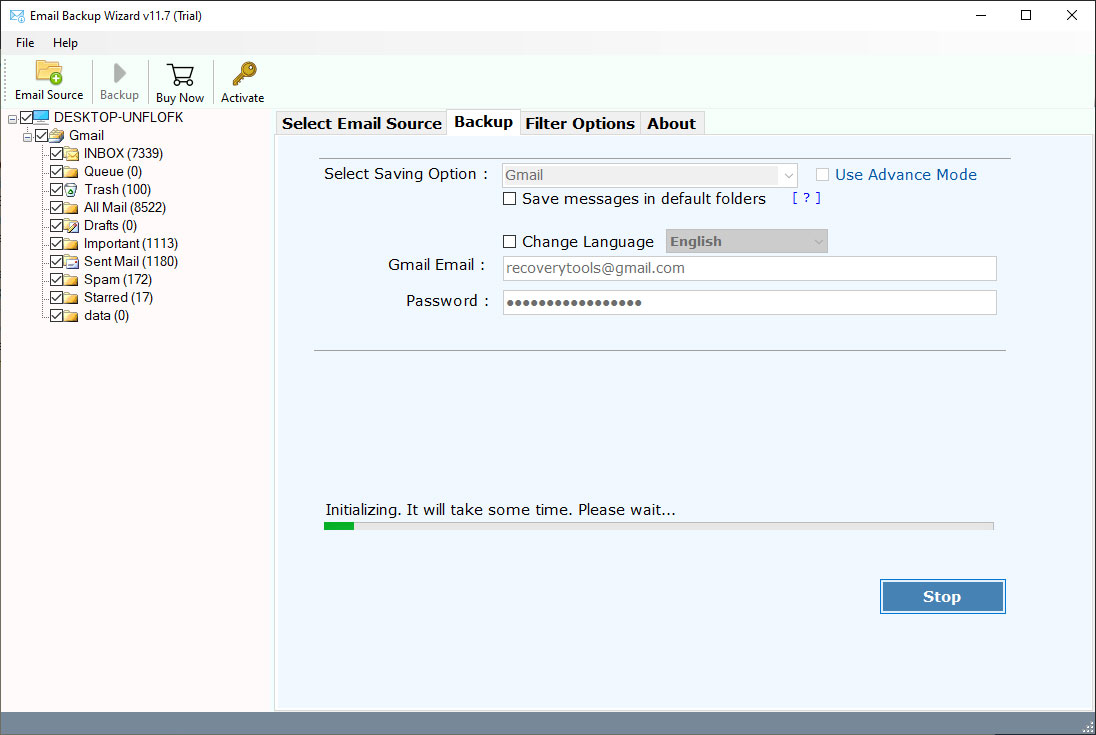 Top Features of Stofa to Gmail Migration Tool
100% Secure User Interface:
The program was created with a 100% secure UI which gives mistake-free migration of Stofa email to Gmail. During the conversion process, the product just required your both account credentials to move Stofa Mail to Gmail account. Also, it never saves your credentials in the panel.
Advance Email Filters for Selective Transfer:
The product gives many different email filter alternatives which can be used to specifically move Stofa messages to Gmail selectively. You can move only required messages by dates, email addresses, subject, and so forth to Gmail account.
Keep Hierarchy of System Folders on Disk:
The main advantage of this application is that the hierarchy of system folders on the disk is preserved, while Stofa emails are migrated to Gmail. All emails and their attributes remain intact. Also, the data integrity will be maintained.
Transfer Multiple Stofa Accounts:
If you need to move many Stofa accounts data to Gmail account, then you need to make a CSV record of Stofa credentials. In this record, you need to put all your Stofa account details and import this document to the software interface. Thereafter, you can connect with multiple Stofa accounts at once.
Maintains Email Metadata:
During the Stofa to Gmail Migration process, the product keeps all email properties. There will never be any change in any data during the process. It keeps all attachments, addresses, subjects, internet header, ​hyperlinks, and more.
Support Mac and Windows Operating Systems:
You can install the solution on your Windows, Windows Server, and Mac computers. The software supports all latest and older editions of Microsoft OS including Windows 11 or Server 2019. Also, you can get the solution on all Mac OS X editions.
Conclusion
In this way, we are finishing with the possibility that anybody can now effectively and proficiently import Stofa Email to Gmail account. This application is made for a wide range of clients including specialized or non-specialized people. Also, you can test the solution by clicking on the above download buttons. On the off chance that you have any issues with the product and its interaction, reach us via chat or email.