How to Transfer Emails from Spectrum to Gmail Account ?
Karen Chard
~ Modified: 18-09-2023 ~ How To ~ 5 Minutes Reading
Overview: Are you searching for a solution to transfer Spectrum Email to Gmail account? Do you want to learn the process to import Spectrum email to your Gmail account? If yes, then read this article completely. Here, you will get a direct solution to migrate Spectrum email to a Gmail account. So, let's start the process and learn the procedure.
Email is probably the most well-known type of correspondence that you have with your potential customers. A special email service creates a sense of trust, especially if it is from a legitimate platform. It will support your organization and personal trust when communicating with new customers.
Spectrum is a communication service provider including commercial cable television, Broadband, HDTV, Mobile phone, Home Security, Internet, Internet security, VoIP phone, Digital cable, Digital telephone, and wireless services provided by company. It also provides a webmail service to its users.
"Hi, I have been using the email account provided by Spectrum Webmail for a long time. But now I want to move my email messages from Spectrum to my Gmail account. I tried standard applications to accomplish this task but missing folders, emails, and lack of control over migration tools make it a less-than-optimal transition. Can you please help me with this?"
Here are some common reasons why users choose Gmail:
First of all, it is free webmail.
In Gmail, each message you send is gathered with all the reactions you get.
Gmail offers Junk and Unwanted message filter options.
You get many gigabytes of storage with Gmail.
You can utilize Google SEARCH inside Gmail to track down the specific message you need.
Gmail utilizes labels to assist you in sorting out emails with greater adaptability.
You can also use the Archive option to hide emails easily.
A Professional Way – Spectrum to Gmail Migration
You can easily grab the RecoveryTools Email Backup Wizard to migrate Spectrum email to Gmail account directly. The solution only required Spectrum and Gmail account credentials to exchange emails easily.
Download the Product:
Download for Windows Download for Mac
Moreover, the best part of this application is that it can be utilized on all Windows and Mac machines. You can easily use this application because it gives a simple and easy-to-utilize solution. After fully satisfied download the above Windows and Mac OS tools.
Steps to Transfer Spectrum Email to Gmail
Launch the solution on your computer.
Select the IMAP option and enter Spectrum details.
Choose Email folders from the list to migrate into Gmail.
Pick the Gmail option from the 25+ saving options.
Enter details and start Spectrum Email to Gmail migration.
How to Move from Spectrum Webmail to Gmail Account?
Download and install the solution and launch it on your system.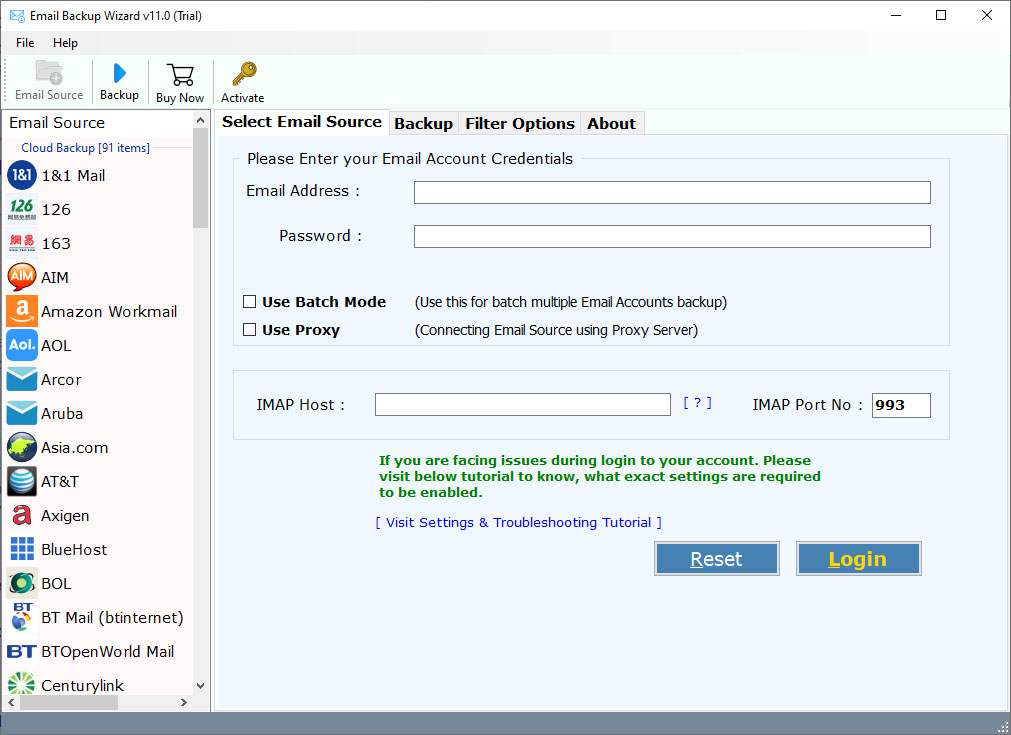 Choose IMAP and fill in the required Spectrum IMAP Server details:
User Name: Your Email Address.
Password: Your Email password.
IMAP Address: charter.net
IMAP Port No.: 993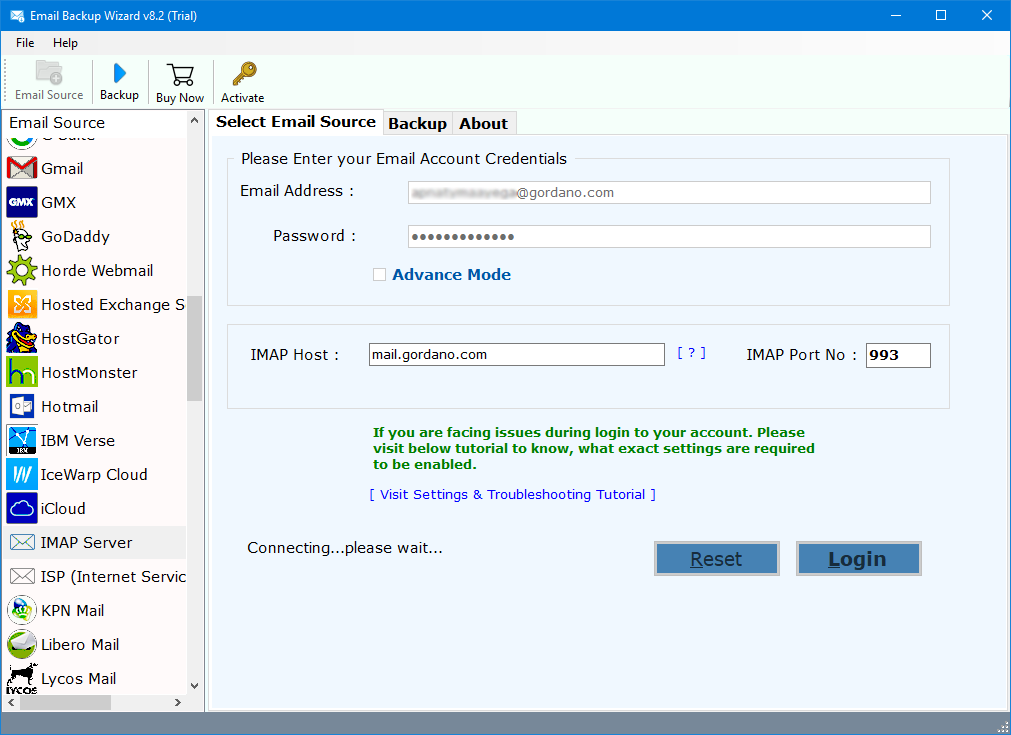 Choose the required email folders in the list of given mailbox folders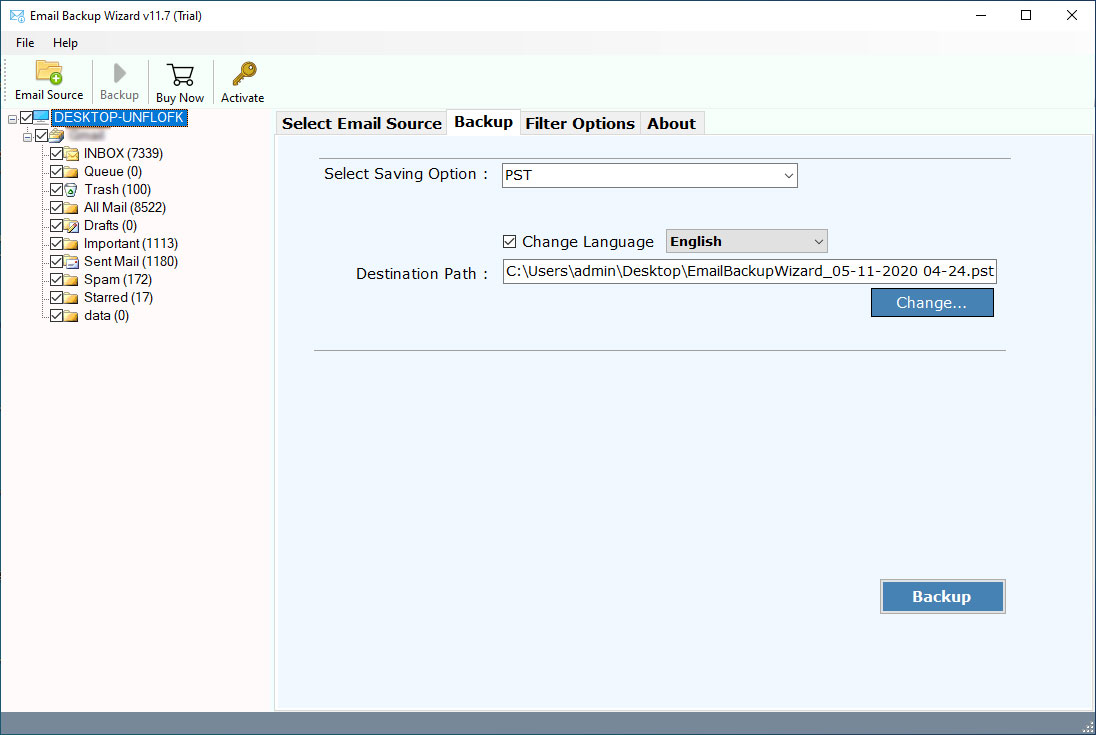 Select the Gmail option from the list of 25+ file-saving options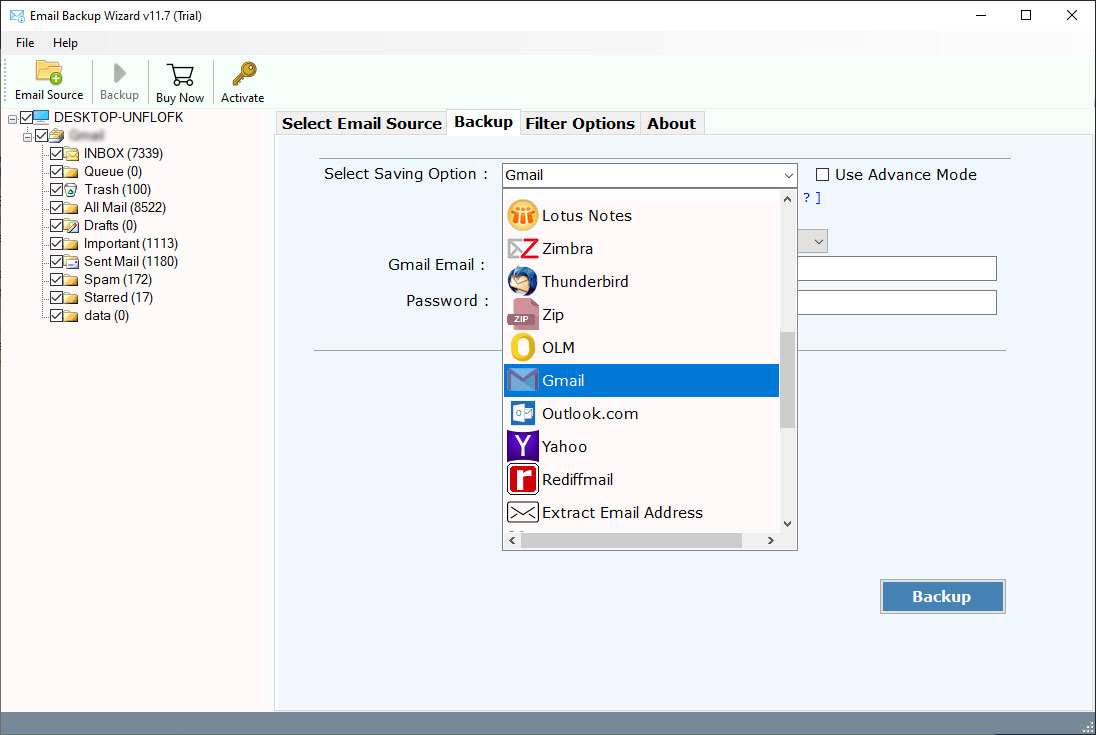 Enter all the credentials details including Email ID or Password in the user panel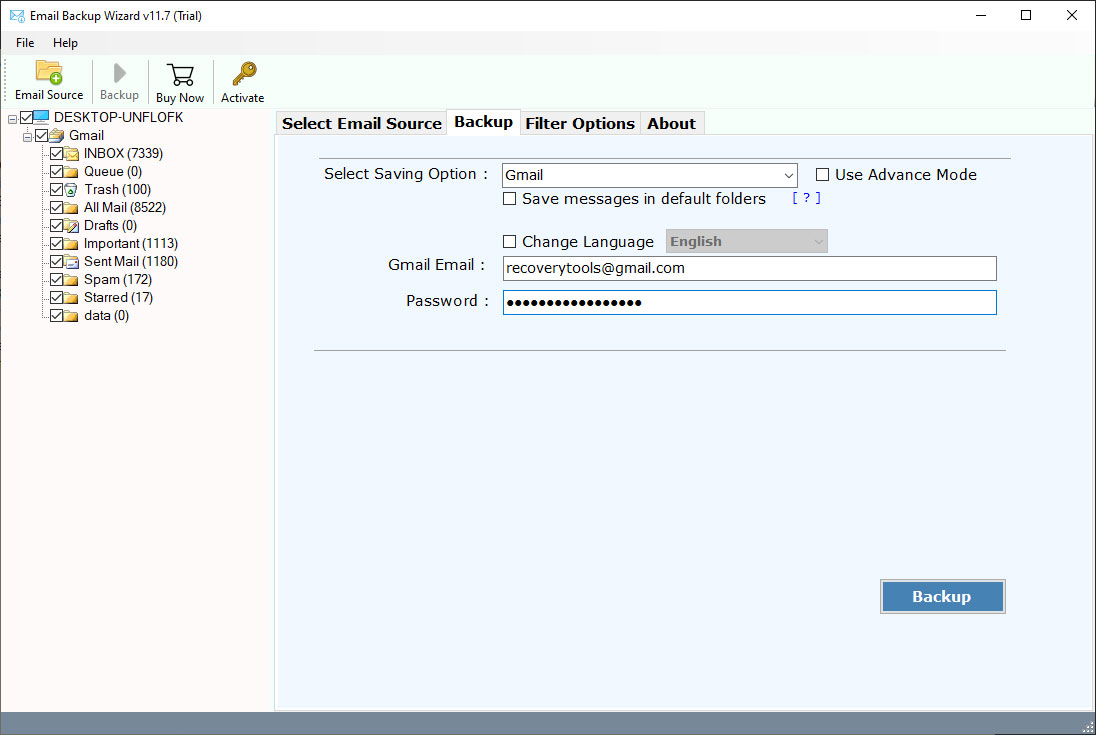 Put Gmail account details in the user interface panel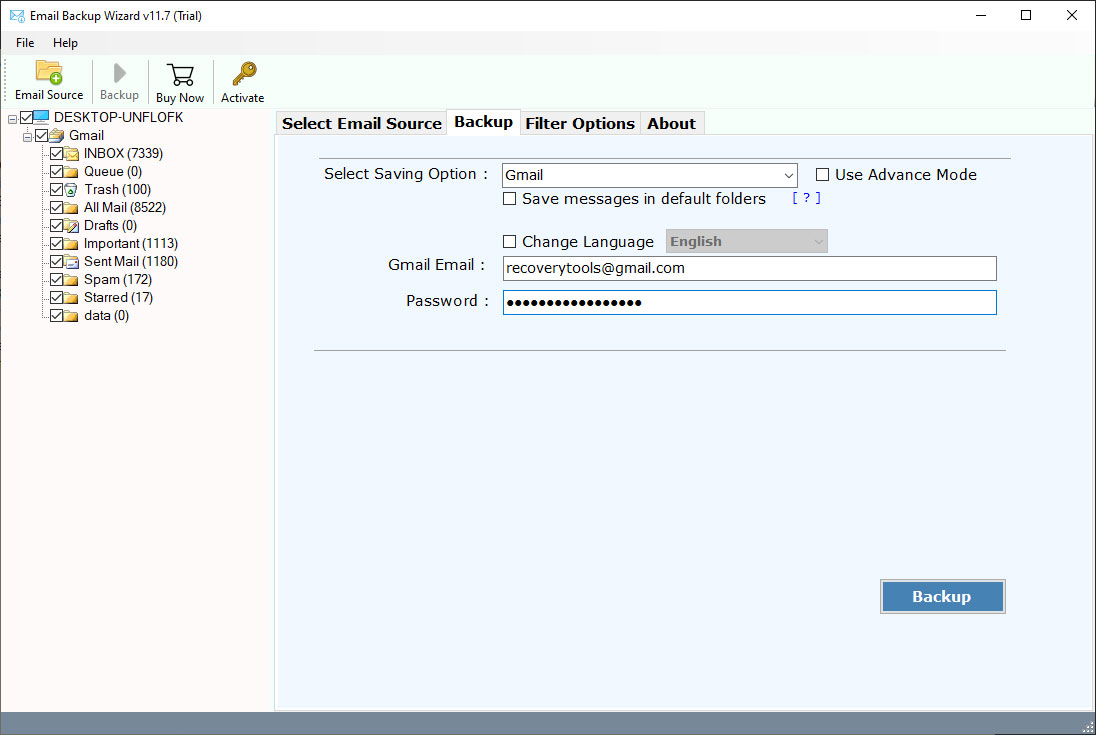 You can also choose the additional options in the list of the given advanced settings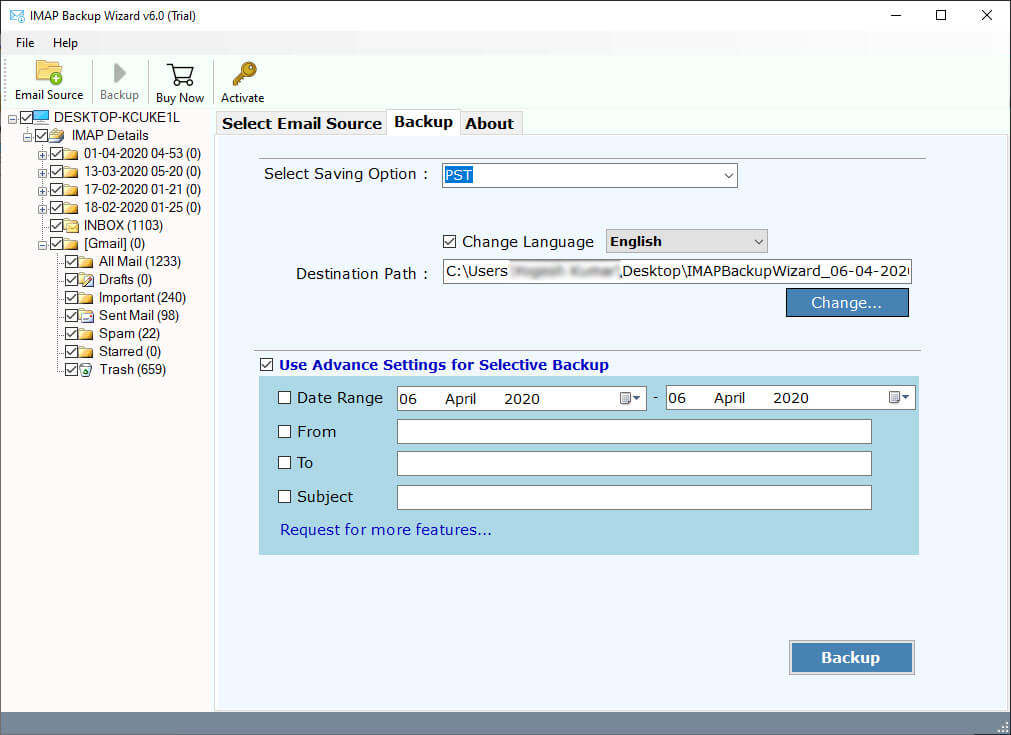 Start the process to transfer Spectrum Email to Gmail account directly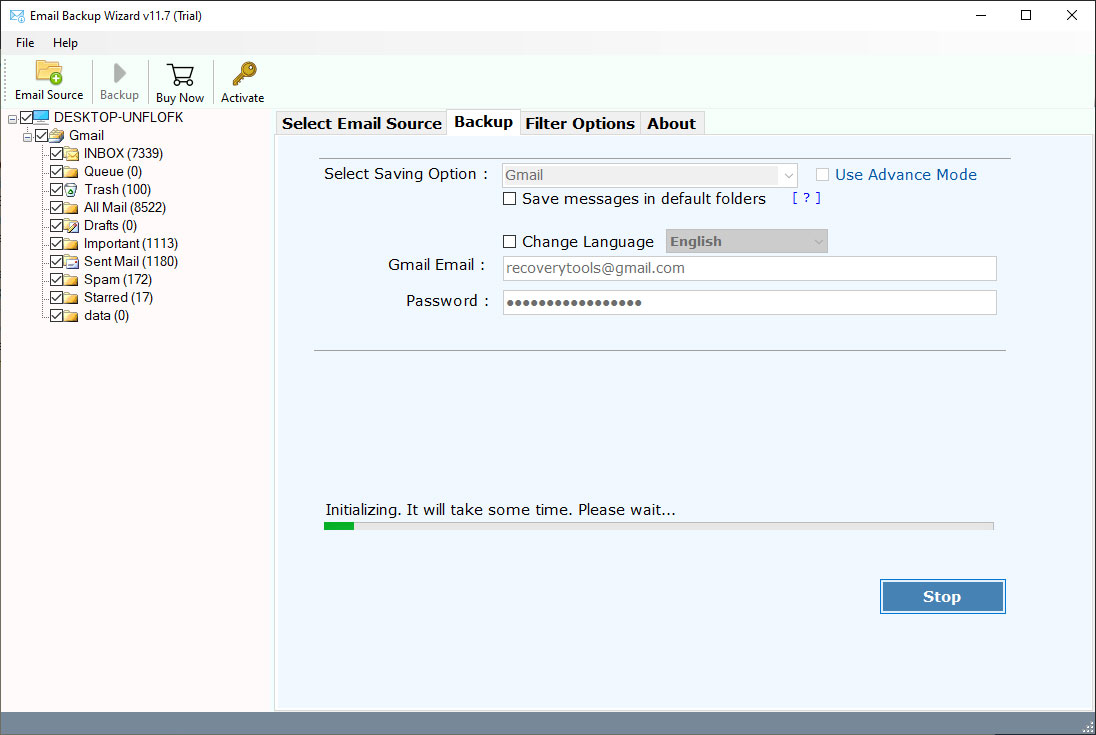 Why Choose Spectrum to Gmail Migration Tool?
If you need to move information from various Spectrum email accounts, utilize this batch mode option. This feature allows you to relocate data from multiple Spectrum accounts simultaneously. You just need to create a CSV file with the information on all the email locations and passwords.
Specific Email & Folder Migration:
This utility is fit for performing particular & selective email or folder migration processes successfully. It empowers you to examine the folder's information before you wish to move. Also, it gives many email filters that allow you to move emails by date, time, subject, and many more. This option helps you to migrate only required emails from Spectrum to Gmail account.
Get Exact & Accurate Result:
During the Spectrum Email to Gmail Transfer process, the solution keeps all the email properties. You will get a specific and safe outcome without losing a bit of data. Additionally, there are no changes in your original and source email messages after the conversion process.
Relocate Email with Attachments:
Do your email messages also contain attachments? Assuming indeed, relax. The program effectively relocates the entire substance of a Spectrum webmail account. You can undoubtedly transfer Spectrum email to Gmail alongside attachments.
Windows & Mac Compatible:
The Spectrum to Gmail Migration tool is a completely Windows- or Mac-based application. One can easily use this solution on all Windows and Server machines including Windows 11. You can also use it on all Mac OS X editions.
Conclusion
We hope you have enjoyed reading this informative article and also received your answers. Here, we have explained a simple procedure that allows you to move emails from Spectrum to Gmail account. The mentioned solution helps you to easily manipulate your emails and migrate only the required data. You can also test this application free of cost. Feel free to contact us if you need any suggestions while using our solutions.