How to Transfer Emails from SBCGlobal to Gmail Account?
Karen Chard
~ Modified: 06-02-2023 ~ How To ~ 5 Minutes Reading
Would you like to transfer SBCGlobal email to Gmail account? If yes, then you don't need to worry about it. All you need to do is read this post to get the resultant result for your issues.
SBCGlobal.net is a popular email provider and webmail service. Previously, SBC Communication was known as Southwestern Bell Corporation. SBC and AT&T joined hands in 2005, and the mix is now known as AT&T Inc.
Unavoidable Reasons to Move SBCGlobal Emails to Gmail Account
Countless users rely on email services for professional and personal communication. Moreover, it is very common for users to switch from one email service to another. Gmail is one of the most trusted and professional email applications, which makes it the first choice of users for transferring emails from one account to another. Now, let's look at some of the purposes why a user needs to transfer SBCGlobal email to Gmail:
There are instances when the SBCGlobal email account has stopped working in between certain ongoing tasks. On the other hand, Gmail is extremely responsive and, to date, there are no reports of it getting stopped in the middle of the work.
The people who sign in to their SBCGlobal account on the iPhone get error email messages more often. Gmail can be set up on any device and works without any problem.
"SBCGlobal email not working" is an exceptionally normal issue and has been known to irritate users frequently. There is no such problem with Gmail.
Get Complete Support to Transfer SBCGlobal Email to Gmail
In order to change from SBCGlobal to Gmail account, take the help of RecoveryTools Email Backup Wizard. It gives the facility to bulk transfer SBCGlobal email to Gmail along with attachments. This tool also offers the facility to migrate multiple SBCGlobal.net accounts to Gmail. Users can even selectively transfer emails and attachments with this application.
Download and install the software from this link-
Download for Windows Download for Mac
How to Transfer SBCGlobal Email to Gmail?
Download & run the SBCGlobal to Gmail converter.
Choose the IMAP option & enter SBCGlobal account login details
Now, Mark the required email folders for migration
Select Gmail and set up Gmail account login credentials
Start to transfer SBCGlobal email to Gmail.
Working Steps of Elaborating on How to Migrate SBCGlobal to Gmail?
Start by opening the software on your Windows or Mac machine.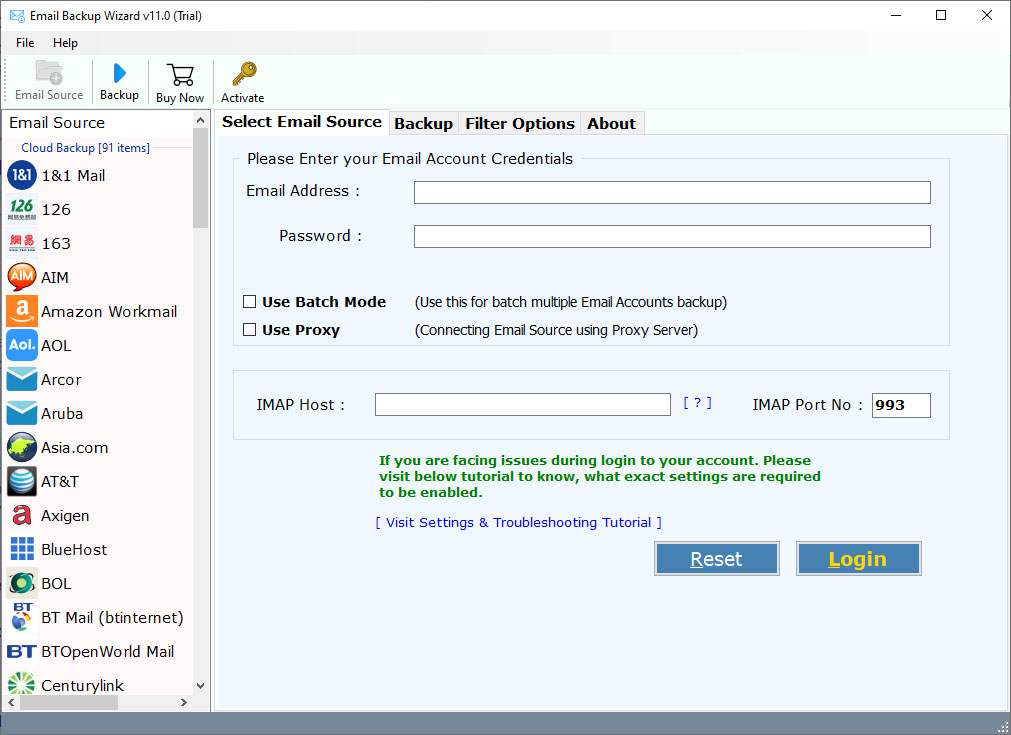 Select the IMAP option from the email sources list. Enter the email address and password of the SBCGlobal account. Also, specify the IMAP Host mail.att.net and IMAP Port number 993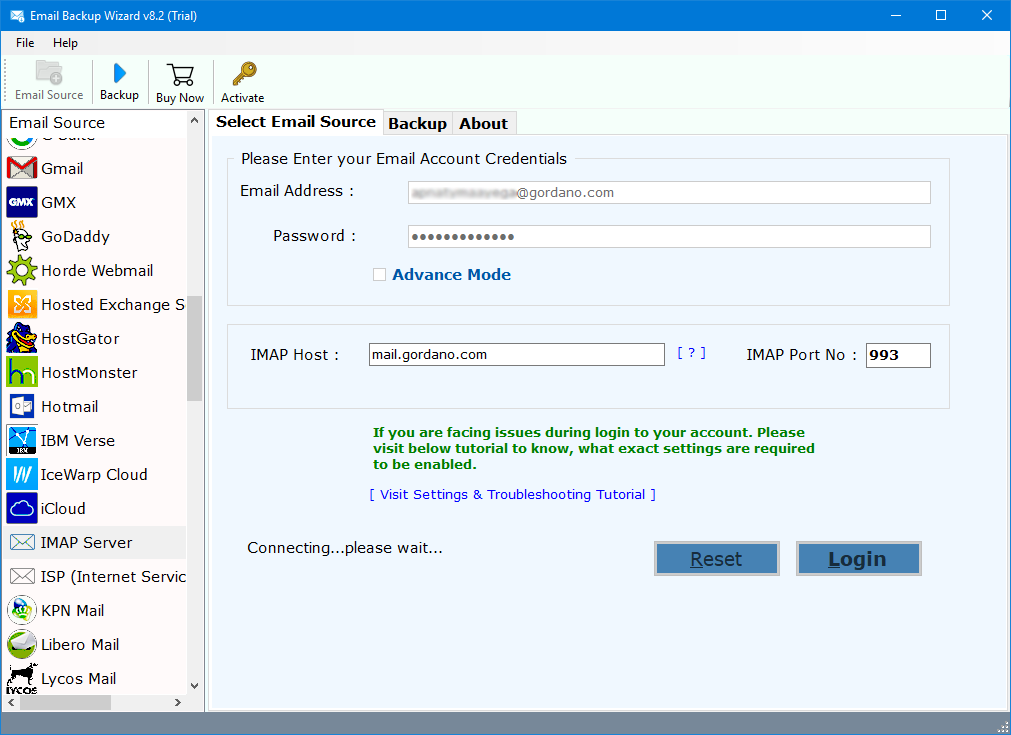 Select the email folders whose data you want to add from SBCGlobal to Gmail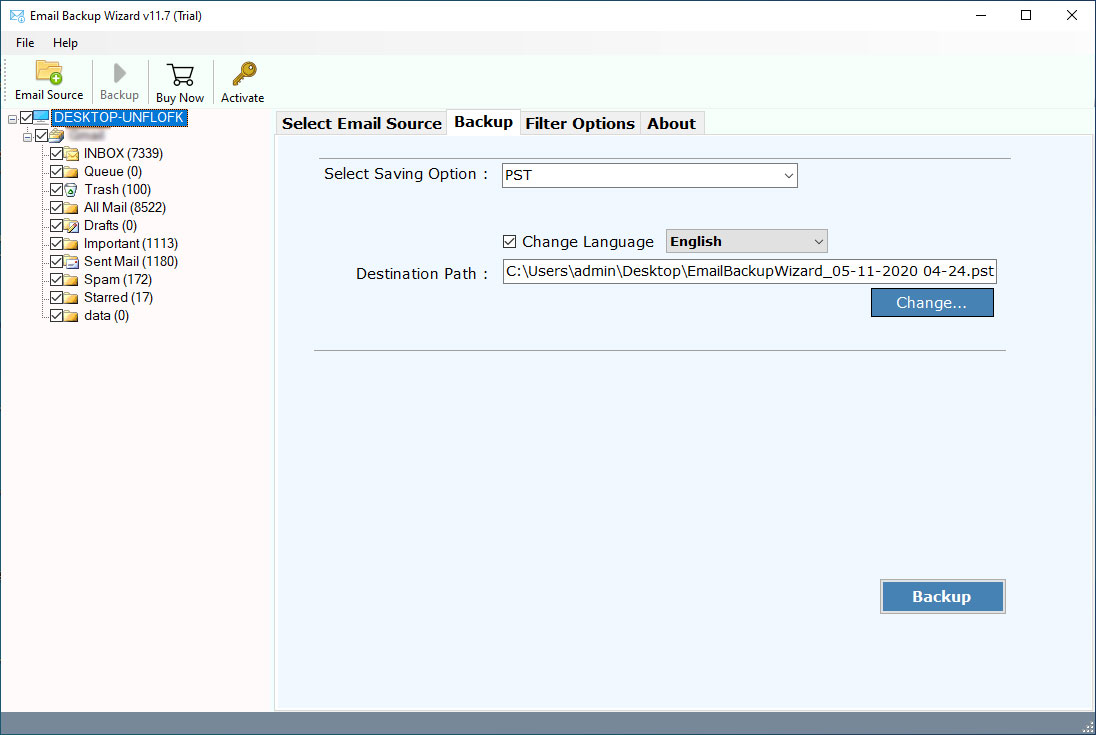 Select Gmail as the saving option from the Select Saving Option drop-down list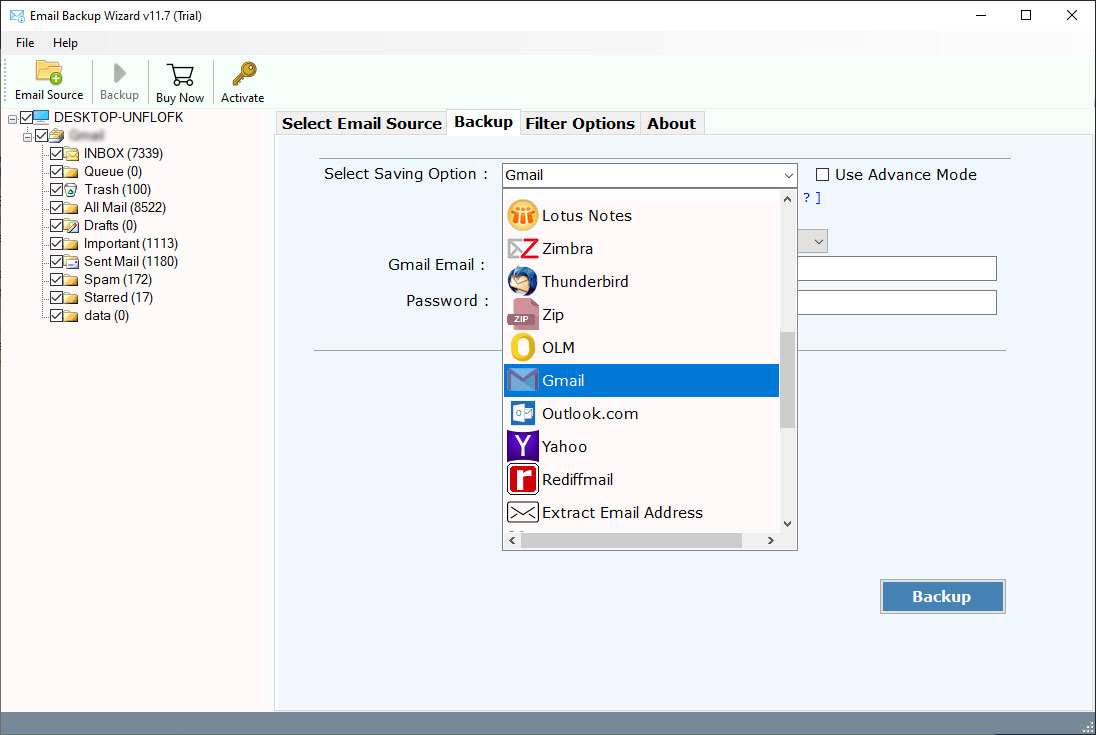 Enter the email ID and password of your Gmail account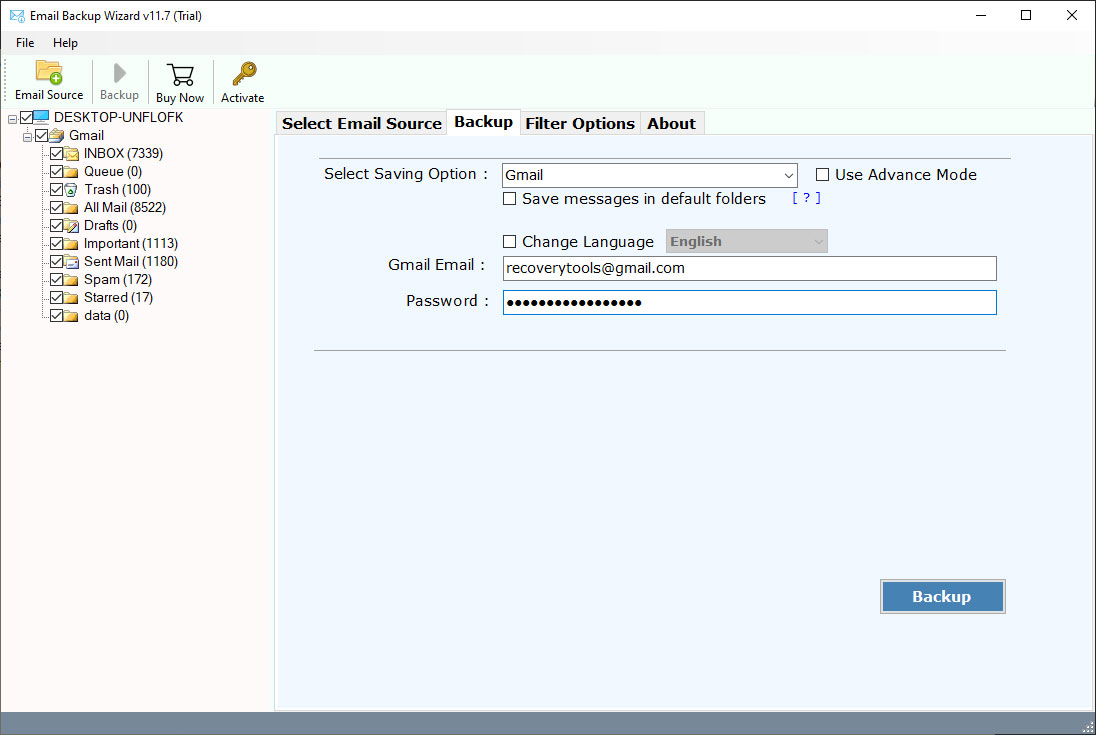 You can also choose the additional options to migrate only selected or desire emails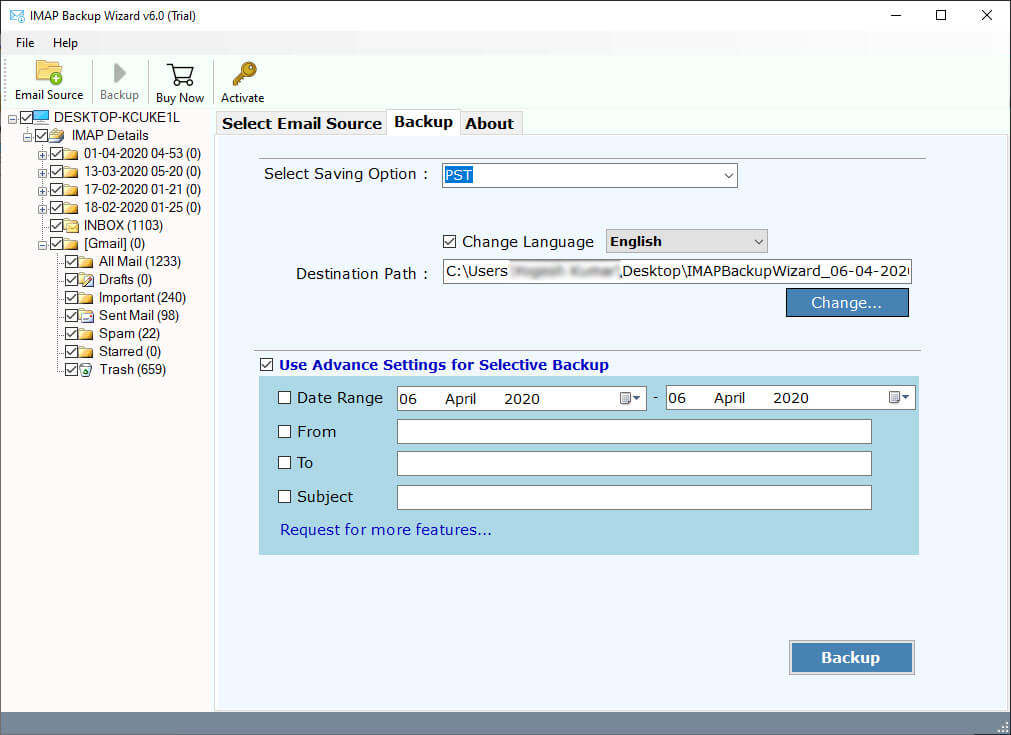 Next, click the Backup button. The task to transfer SBCGlobal to Gmail runs on your screen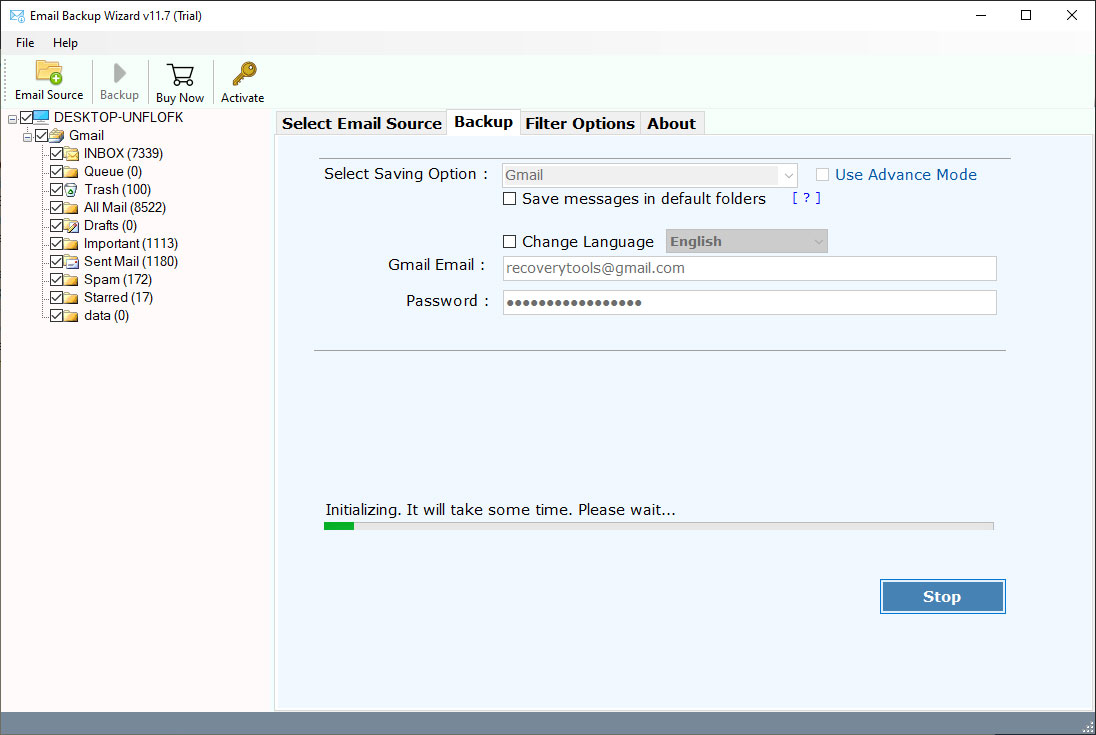 Advanced Features & its Benefits!
The software allows users to batch-transfer SBCGlobal emails to their Gmail accounts. It means that users can move multiple emails from SBCGlobal webmail into Gmail in one processing.
Take the help of various data filters offered by this software for selectively migrating SBCGlobal emails to Gmail service. With these options, you can easily choose emails that come in a certain date range, email address, subject, etc.
Preserves Folder Structure:
The on-disk folder hierarchy remains intact during the entire process of transferring SBCGlobal email to Gmail.
Maintains Email Components:
While users execute the task to move SBCGlobal email to Gmail, the application preserves email elements like metadata, images, attachments, hyperlinks, and text formatting.
Support of Windows and Mac:
This utility runs on all Windows OS like Windows 11, 10, 8.1, 8, 7, XP, Vista, etc. Also, the software is compatible with all versions of Mac Operating Systems.
The tool will migrate all email folders from SBCGlobal to Gmail such as the inbox, outbox, sent items, drafts, and personal folders.
Frequently Asked Queries
Does this application allow bulk migration of SBCGlobal email to Gmail with attachments?
Yes, this tool permits the batch transfer of multiple SBCGlobal.net to Gmail with attached files
Can I use this software on Windows 10 OS?
Yes, it supports all editions of Windows OS like Windows 10.
Does the software provide any trial version for testing the tool?
Yes, you can use the trial edition for checking the features of the software. It allows you to convert the top 25 email items from SBCGlobal to Gmail.
Conclusion
In the above blog, we have explained the complete steps to transfer SBCGlobal email to Gmail account. The interactive and self-explanatory user interface of the tool allows both technical and non-technical users to utilize the application without any problem.
Moreover, there are no file restrictions to performing email conversion with this software. It also preserves data integrity throughout the migration process. For any queries, please contact our technical support team.