How to Migrate Emails from Sapo Mail to Gmail Account ?
Karen Chard
~ Modified: 02-06-2022 ~ How To ~ 4 Minutes Reading
Overview: Are you finding a method to move emails from Sapo to Gmail account ? Or want to know how to transfer Sapo email to Gmail account ? If yes, then your finding ends here. In this post, you will get a simple method to migrate emails from Sapo to Gmail account directly. For this, we are using a third-party solution called RecoveryTools Email Backup Wizard. So, stay with us to know more.
SAPO (Servidor de Apontadores Portugueses) is a brand and auxiliary organization of Altice Portugal. It is a media content and administrations supplier that began as a web crawler when established in 1995. At present, their internet searcher is fueled by Google. It also offers a webmail service to its users like Google Mail.
Despite this, innovations and prerequisites change regularly. This is the reason why a large number of customers change their email service every day. Sapo email is a Portuguese webmail service. It offers many futures such as 16 GB of Space, 20MB Attachments, Anti-Spam, POP, SMTP, IMAP, and lots more. But a huge number of users want to move from Sapo to Gmail account.
"Hi, I was living in Lisbon city for business purposes since 2012. Recently I decided to move from Lisbon to New York city. But Before all this, I want to relocate all my emails including my archived records (organizers or labels with saved messages) from Sapo to Gmail account. Do you have any product which allows me to export Sapo email to Gmail account ?"
A Shortest Method – Sapo to Gmail Migration Tool
RecoveryTools Sapo Mail to Gmail transfer tool is the best solution to solve all your queries. The software provides batch option to move multiple Sapo email mailboxes to Gmail at once. The program offers a simple and secure platform to transfer all your emails from Sapo to Gmail directly. It supports all editions of Microsoft Windows and Mac operating systems.
Download the Solution:
Download for Windows Download for Mac
Steps to Transfer Sapo Email to Gmail Account
Launch the solution on your PC.
Select Sapo and enter account credentials.
Choose the required email folders from the list.
Select the Gmail option and enter required details.
Start the process to transfer Sapo Emails to Gmail account.
How to Migrate Emails from Sapo Webmail to Gmail Account ?
For this, you need to get the solution on your computer first.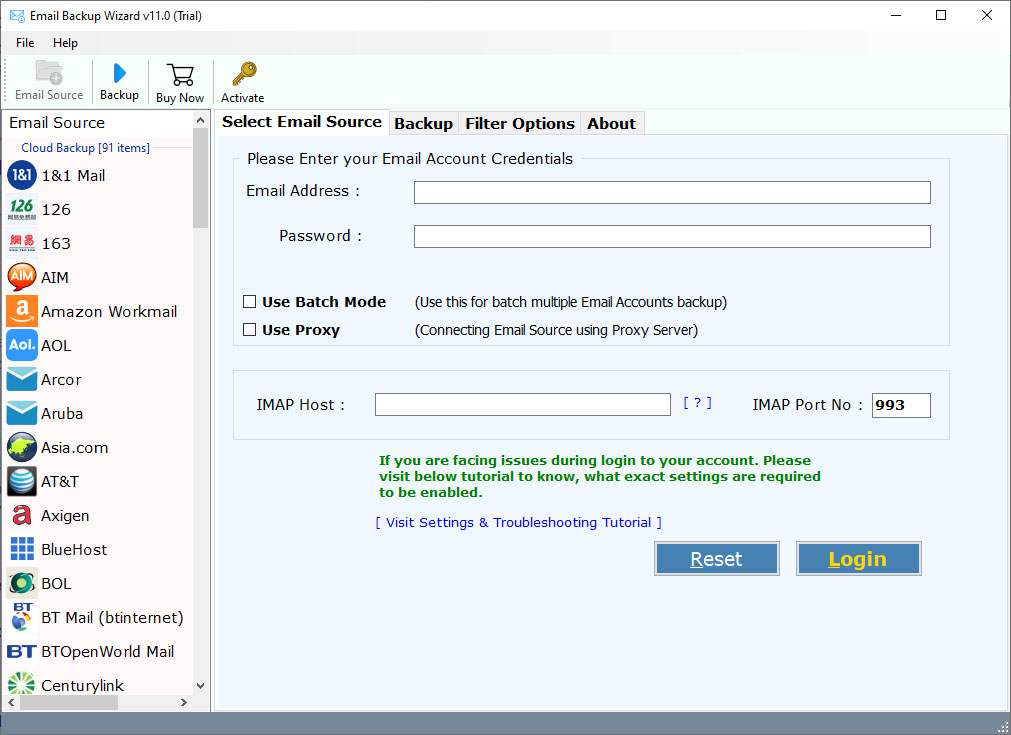 Thereafter, select the Sapo option and enter the credentials of your account.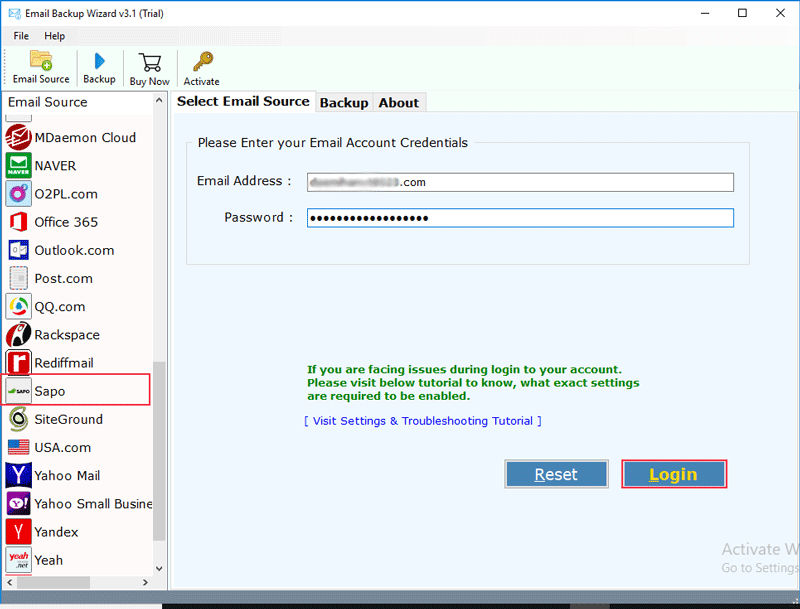 Select the Proxy Server and Batch option to connect or move multiple Sapo mailboxes to Gmail.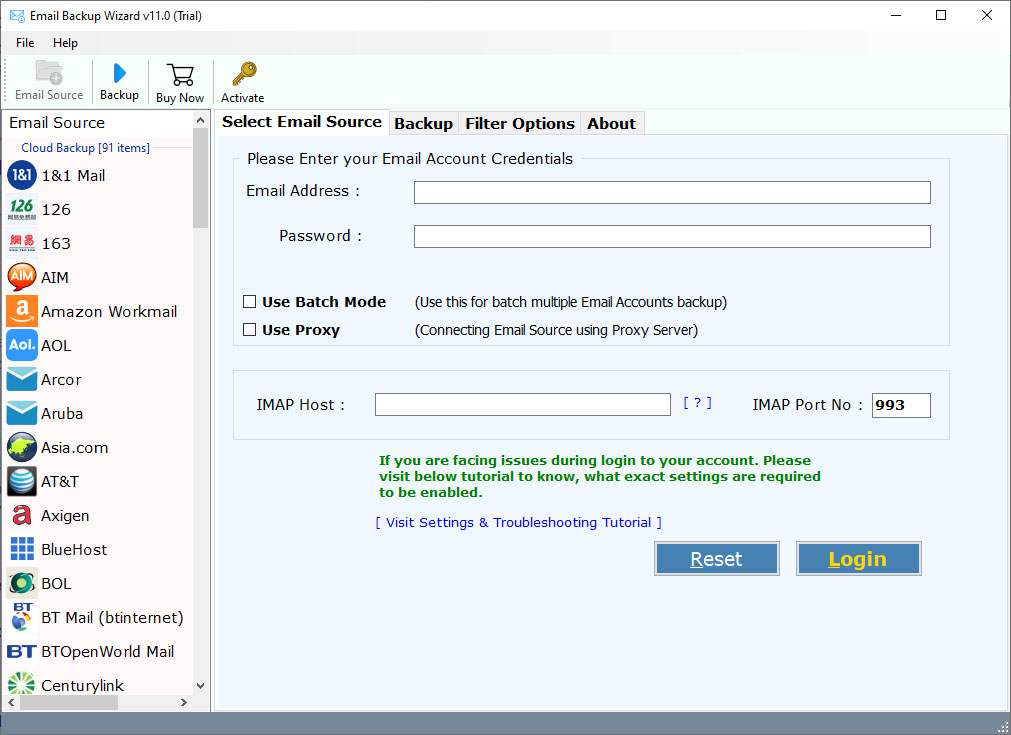 Choose the required email folders from the list of mailbox folders.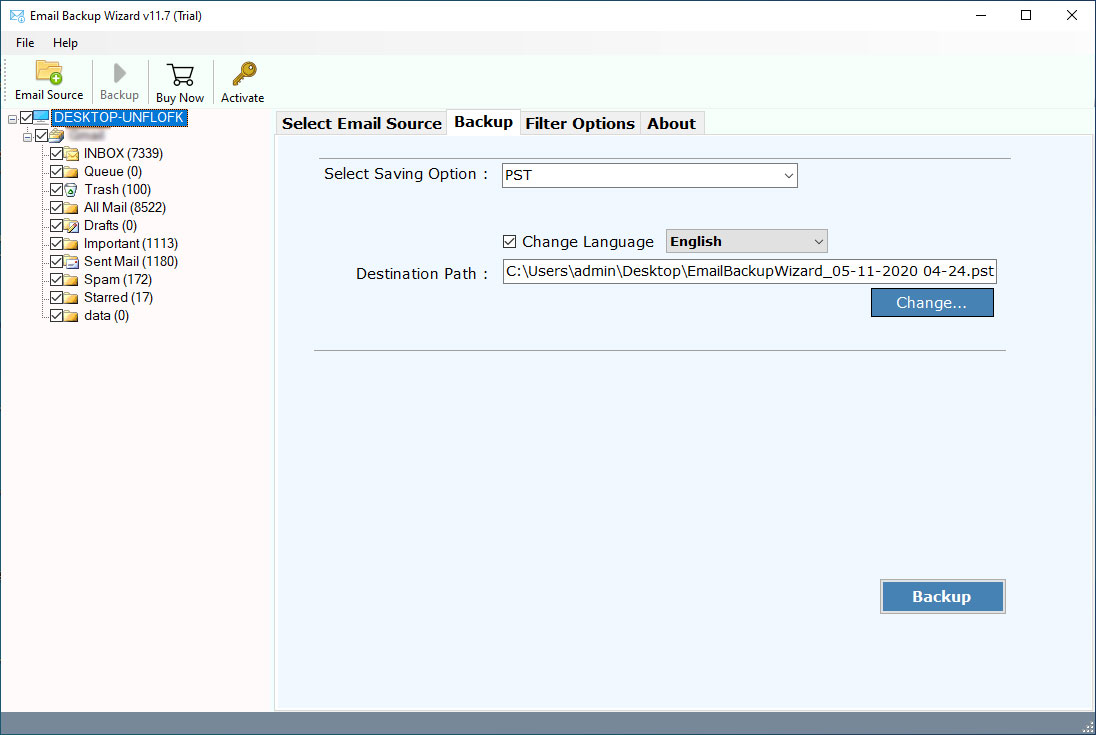 Open file saving options and choose the Gmail options.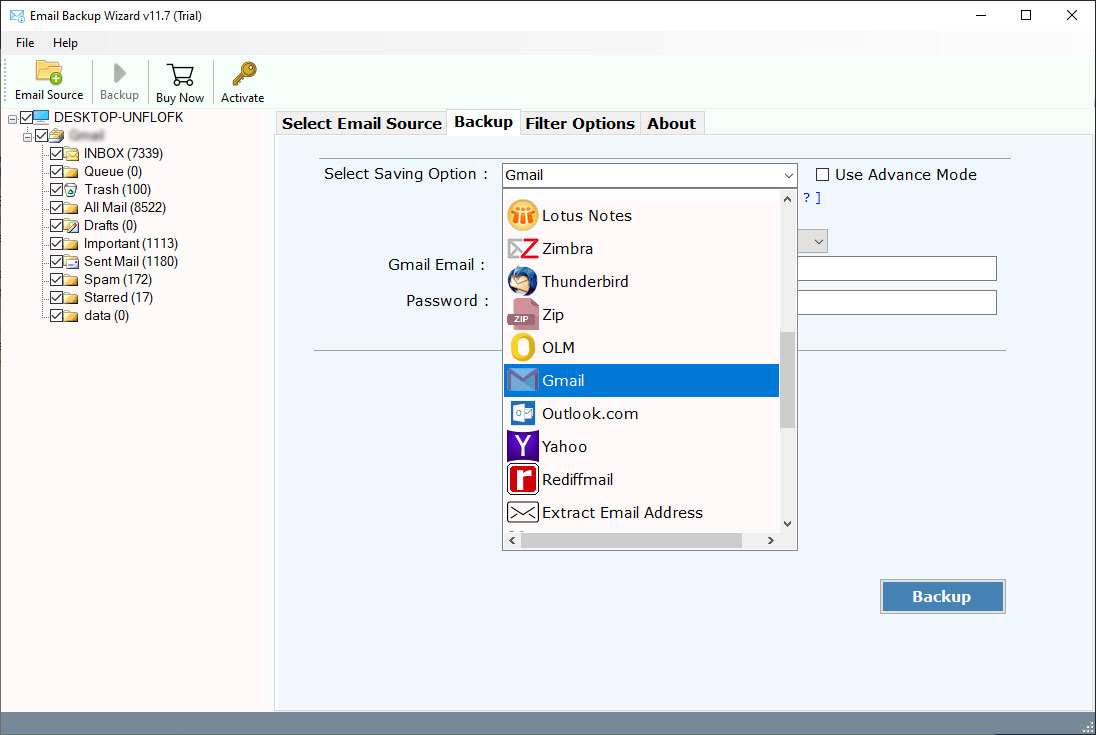 Enter the credentials of your Gmail account in the UI Panel.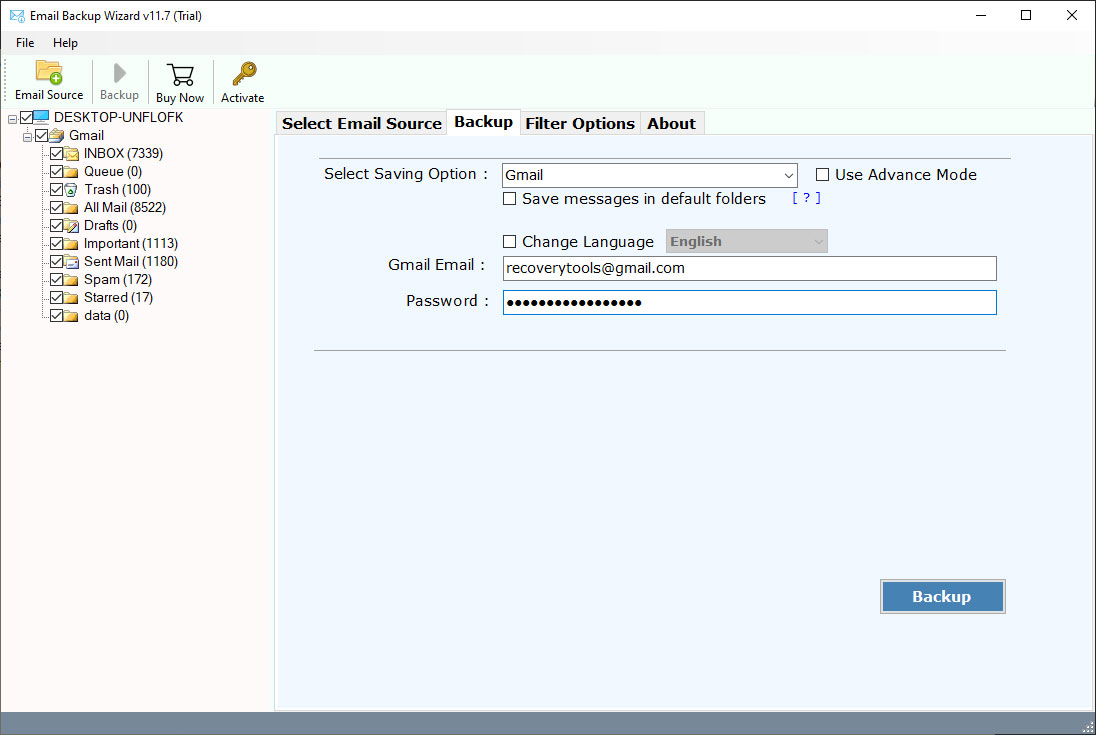 Select the additional filter options if you want to move required emails only.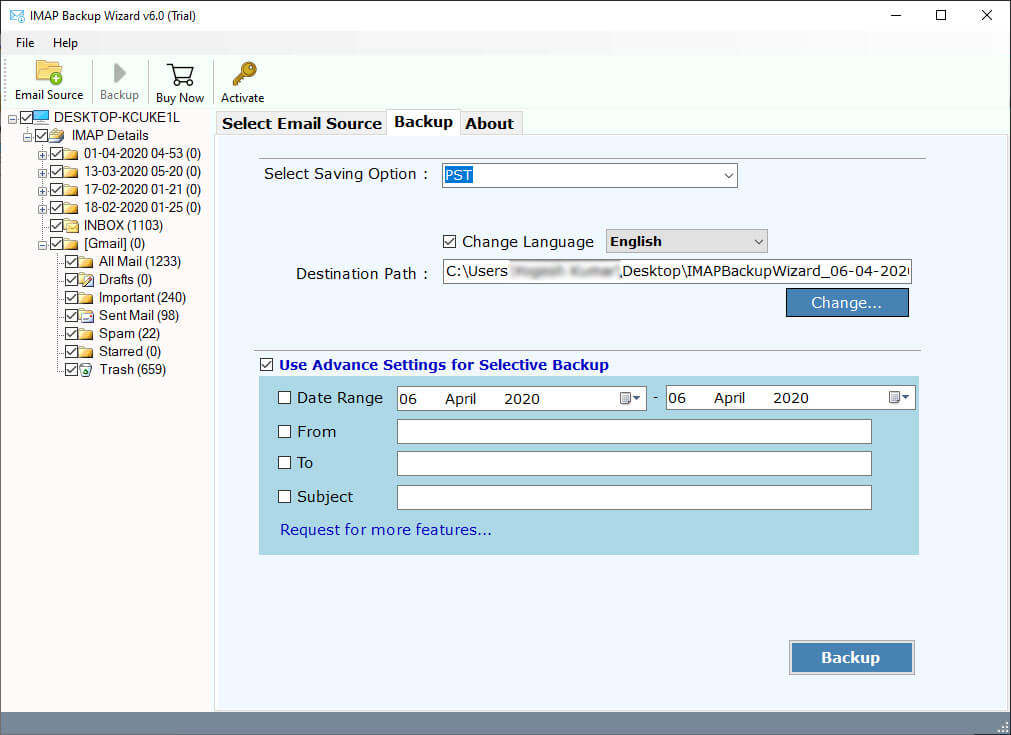 Start the process to move from Sapo webmail to Gmail account directly.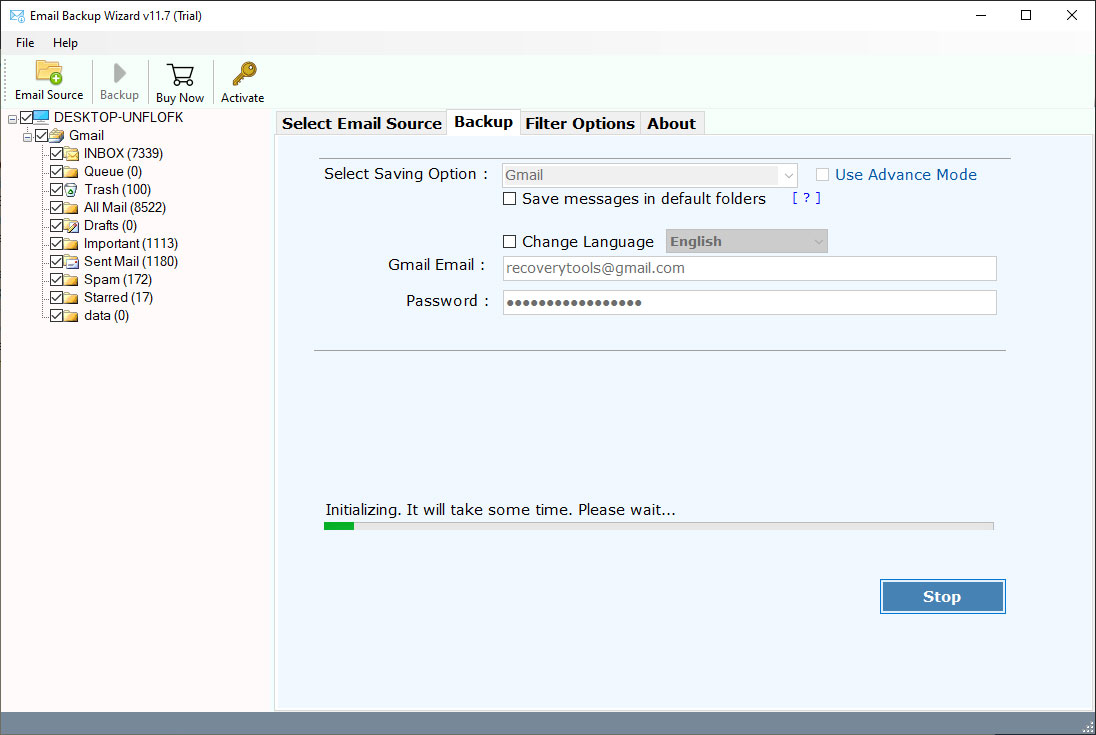 Surprising Features of Sapo to Gmail Migration Tool
Batch Mode (Special Feature):
The product was developed with countless advanced functionalities. Batch mode is one of them. Utilizing this option to move information from different Sapo email accounts to Gmail without a moment's delay. Likewise, you simply need to make a CSV document that contains email ids & password information.
100% Safe and Ease-to-Use:
This program is 100% tried and liberated from any dangerous risk. Likewise, it includes an exceptionally basic and clear UI panel. Both specialized and non-specialized clients will have no trouble while transferring emails from Sapo to Gmail account.
Move Emails with Attachments:
With the assistance of this astounding solution, clients can without much of a stretch transfer full mailbox information from Sapo to Gmail account. It effectively upholds migrating Sapo messages to Gmail with all attachments. Furthermore, the program has no mailbox file size restriction.
Selectively Transfer Sapo Emails:
If you need to move chosen folders from Sapo mailbox to Gmail. Then, at that point, the solution allows you to choose only the required folders before the migration process. But if you want to move selected emails, then it also offers email filter options. These filters allow you to move emails by date, time, subject, and more.
Keep All the Email Formatting & Elements:
It is the best utility for moving Sapo email to Gmail account directly. During the migration cycle, the solution holds all properties of messages such as attachments, internet header, images, text, and many more.
Conclusion
In the above write-up, you will find a way to transfer Sapo email to Gmail easily. If are you interested in this process, then read the article and download the solution. The program mentioned above is available in the demo edition to move only a few emails. After completing the testing procedure, you can easily buy this without any issues. For more information, you can also contact the technical team.