How to Migrate Emails from Kerio Cloud to Gmail Account ?
Karen Chard
~ Modified: 02-06-2022 ~ How To ~ 5 Minutes Reading
Overview: Looking for a method to migrate Kerio Cloud Email to Gmail account ? Or learn the procedure to transfer Kerio Hosted Email to Gmail account ? If yes, then you search end's here. In the article, we will explain the way to export emails from Kerio Cloud to Google Workspace account directly. For more, keep reading the article.
Kerio Technologies, Inc. is a previous innovation organization that represents collaboration software in cooperation programming for little and medium associations. Established in 2001, Kerio is settled in San Jose, California. In January 2017, GFI Software acquired Kerio.
In addition, Kerio Software provides two types of email servers. One is Kerio hosted mail server and the other is an on-premise Kerio server based on a Linux computer. In this article, we are going to explain how to migrate Kerio Hosted Server emails to Gmail account. Because a huge number of users want to move their Kerio Cloud emails to Gmail account.
"I'm relocating around 20 Kerio Hosted Mailboxes to Gmail account. What is the most ideal method of doing this ? I inquired as to whether there was an approach to export Kerio hosted emails to Gmail manually. However, they don't uphold this. Has anybody know a preferable solution to migrate emails from Kerio Cloud Server to Gmail account. Please Help Me."
A Preferred Solution – Kerio Cloud to Gmail Migration
RecoveryTools Email Backup Wizard is one of the best solutions to migrate emails from Kerio Hosted server to Gmail. The program allows you to migrate multiple Kerio Cloud accounts to Gmail at once. It offers many emails filter options to migrate selected emails from Kerio Hosted account to Gmail. You can download the solution on your Windows and Mac computers.
Get the Solution:
Download for Windows Download for Mac
Steps to Migrate Kerio Hosted Email to Gmail
First download the solution on PC.
Select Kerio Hosted option & put details.
Choose the Kerio Cloud Mailbox folders.
Select the Google Mail option & Put Credentials.
Start the Kerio Hosted Email to Gmail process.
How to Transfer Kerio Cloud Email to Google Mail Account ?
First of all, get the solution on your computer machine.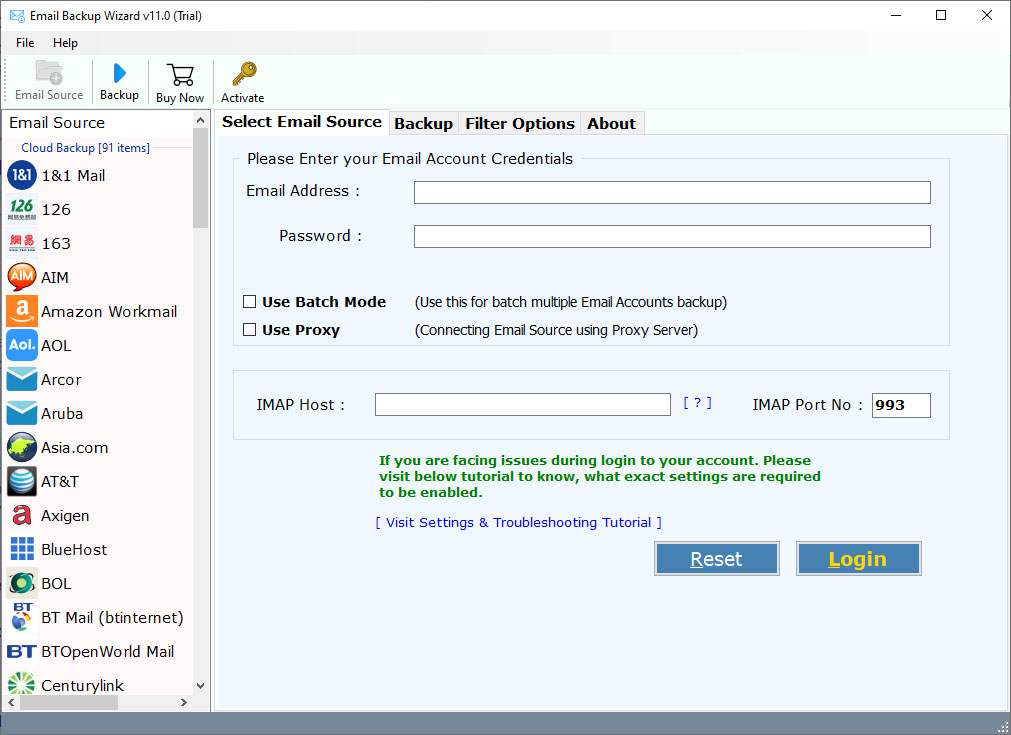 Select the Kerio Hosted Server option in the list of all email sources. Put all the details of your Kerio Cloud account in the panel.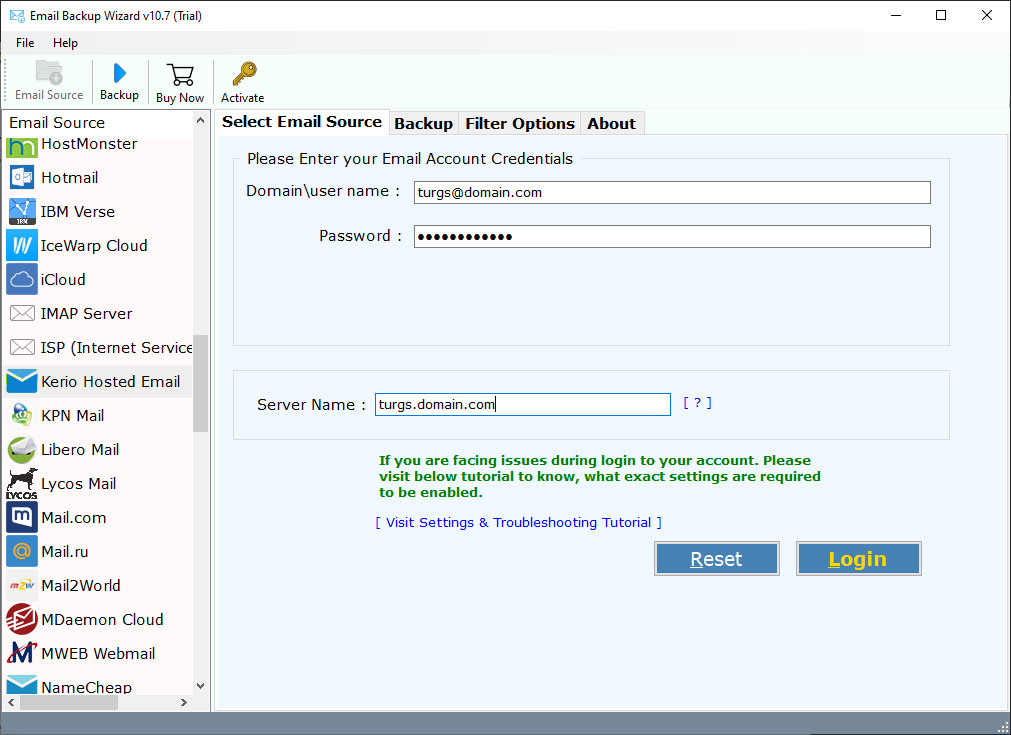 You can also use the Batch option. This option allows you to migrate multiple Kerio Hosted mailboxes at once.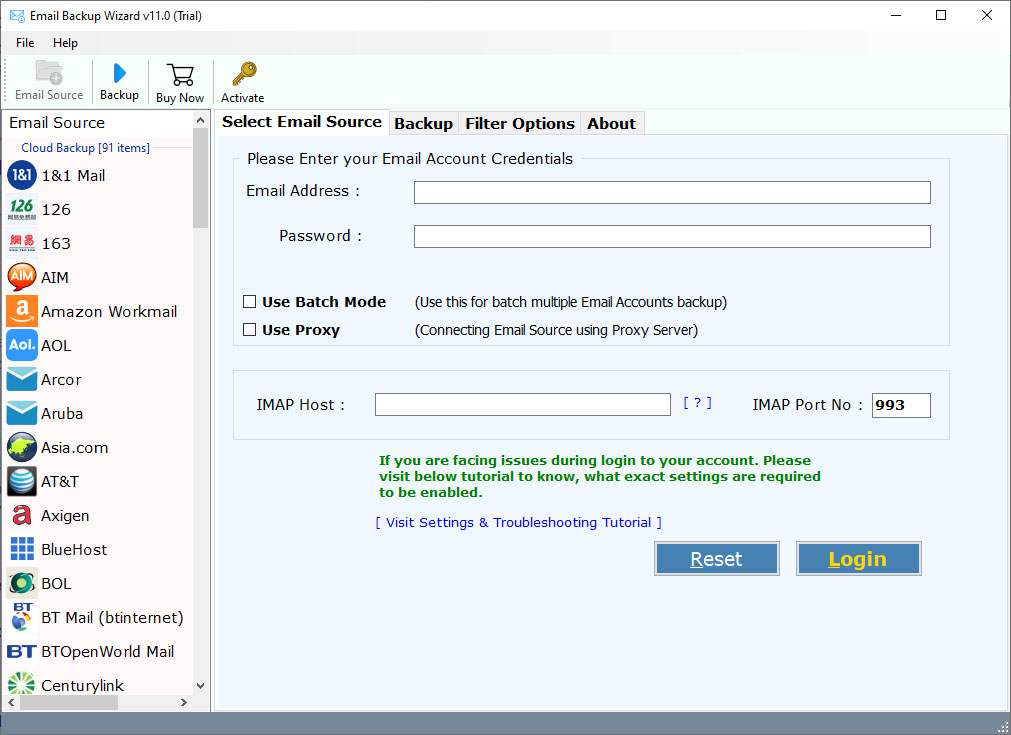 Select the Kerio Cloud mailbox folders in the user interface panel.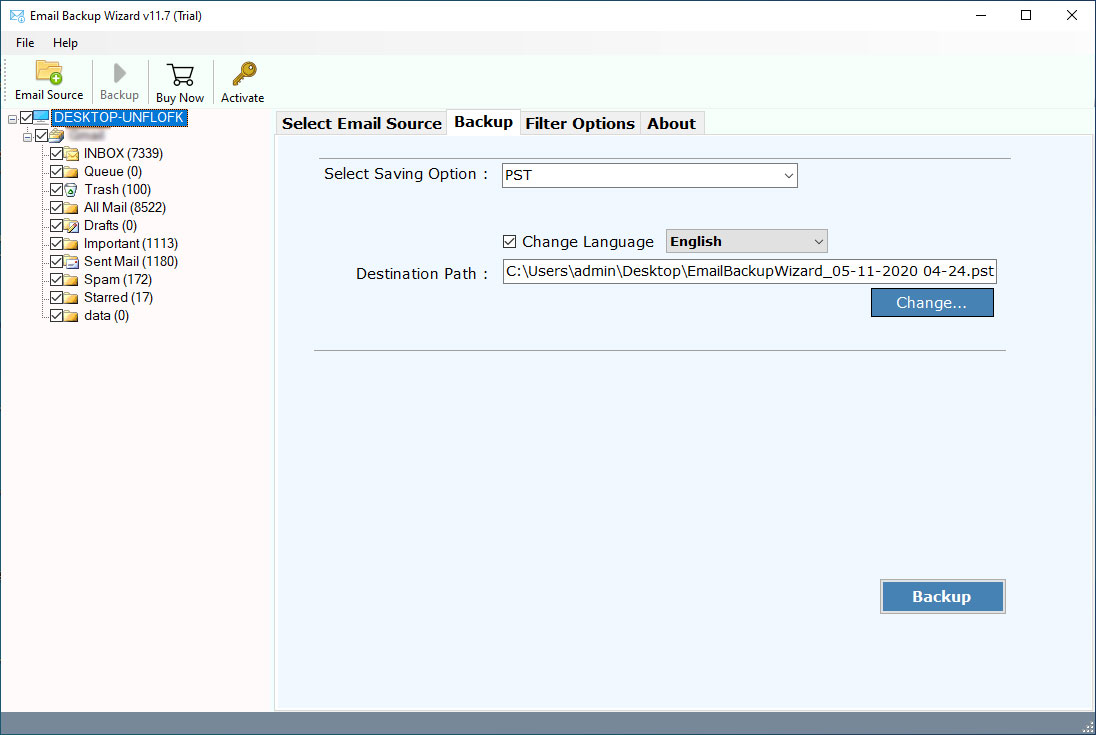 Choose the Gmail option in the file saving option list.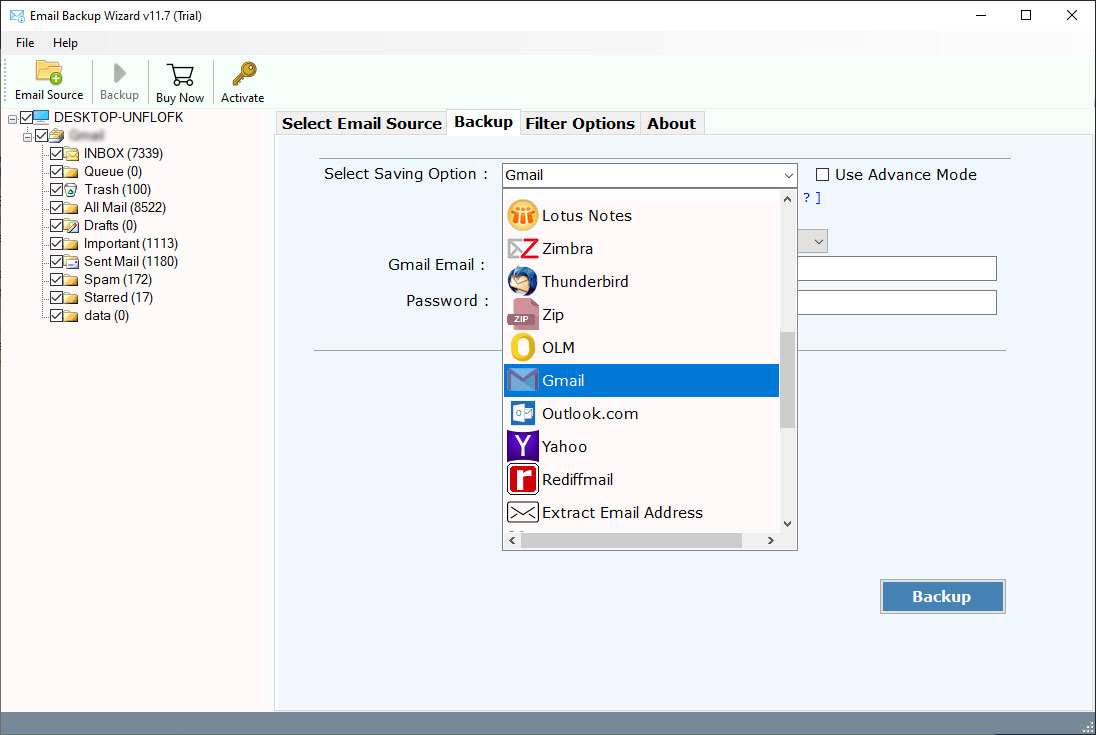 Put all the details of your Gmail acocunt in the user interface.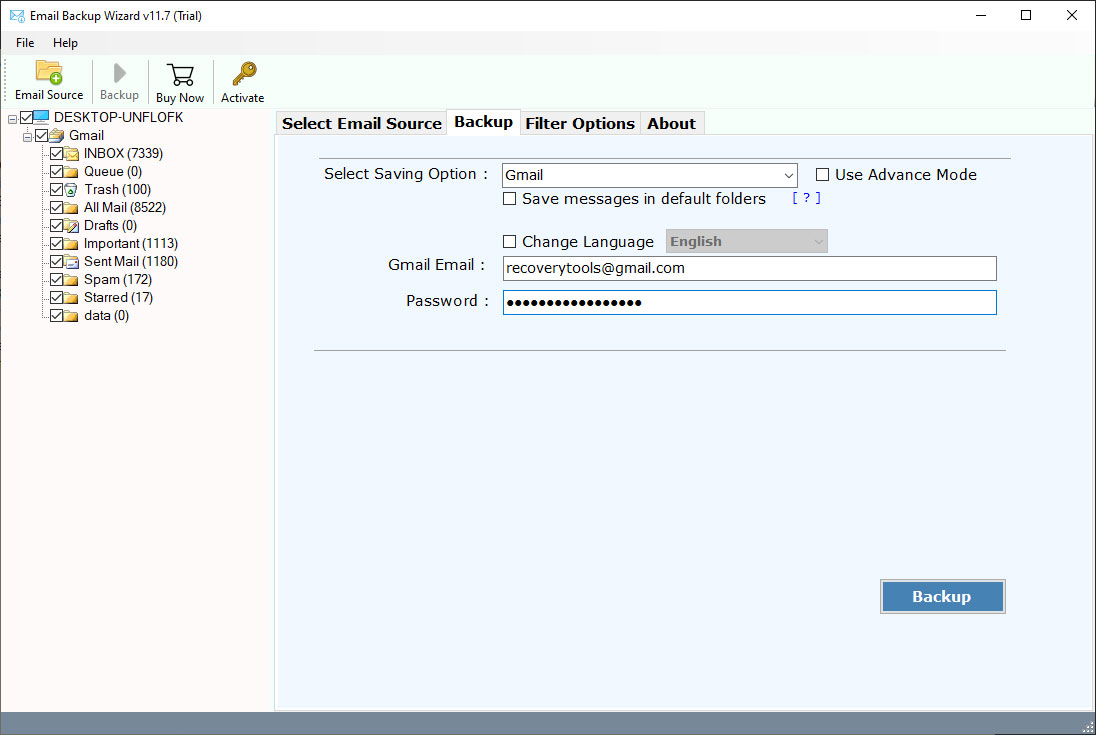 Select the email filter option if you want to move email selectively.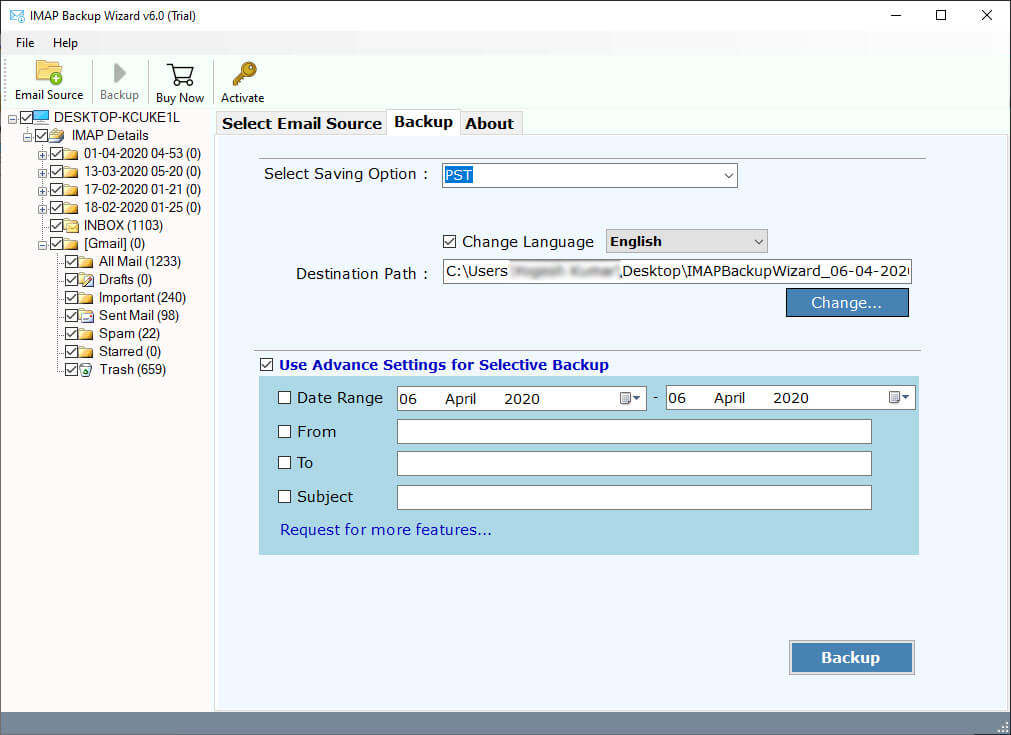 Hit on the next button to start Kerio Hosted email to Gmail migration process.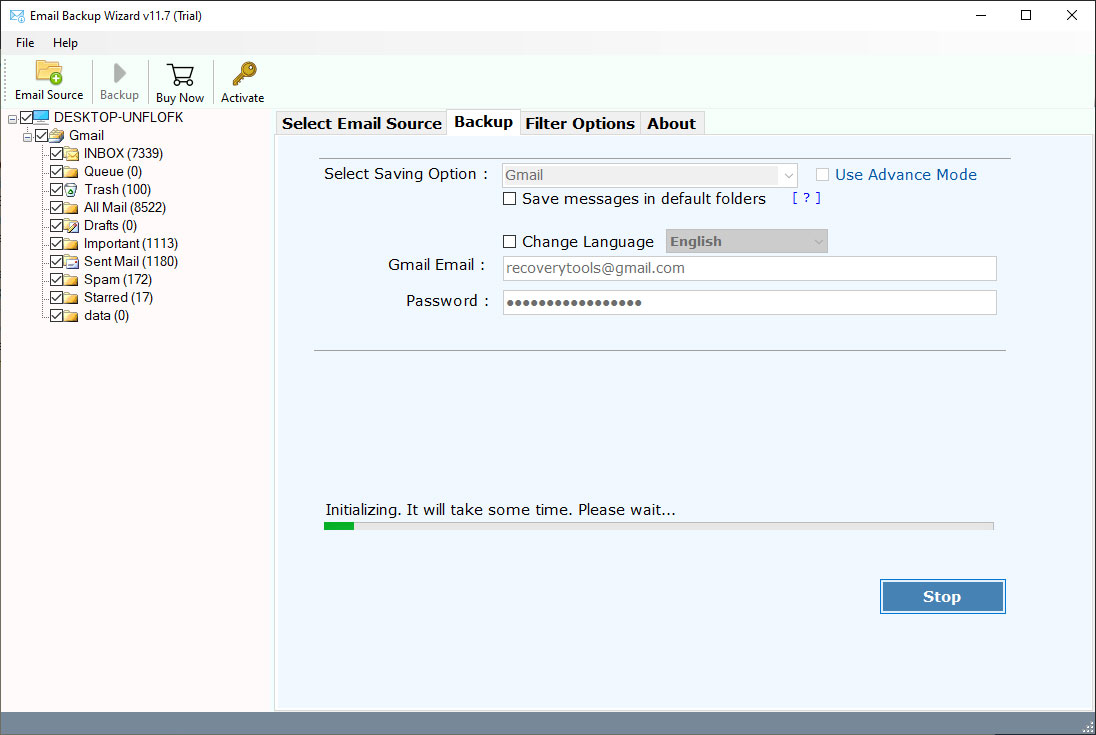 Top Features of Kerio Hosted to Gmail Migration Tool
The software gives an alternative mode that allows you to migrate multiple Kerio Cloud accounts at once. You can utilize the option to move all your Kerio Hosted user mailboxes to Gmail at a single process. You just put all the details into a CSV file. Thereafter, upload it into the UI panel.
The program permits to straightforwardly move email from Kerio Hosted / Cloud to Gmail. Presently, there is no need to extract data from Kerio Hosted server to local machine first. The solution provides a direct method to move Kerio Cloud emails to Gmail account.
Enter your Kerio Hosted email account details and begin the folder analyzing process. So, you can pick the necessary email folders and start the particular email folder migration process.
There are numerous clients who have some network issues. Subsequently, you can use the Proxy Server connection option to connect your account easily. If you still have issues, then contact the technical team.
Numerous clients simply needed to move some chosen messages from Kerio Hosted to Gmail account. For these clients, this application gives extra email filter choices. Utilizing these filters, one can undoubtedly export messages by address, by subject, by date range, and so forth.
This product is appropriate for non-specialized and technical clients without requiring any technical knowledge.
It just requires Kerio Hosted Server account details and starts the migration of Kerio Cloud emails to Gmail account.
100% free from any and all harmful answers for relocating Kerio Hosted Mailbox to Gmail without losing information or eliminating email fidelity.
The program is accessible for Windows and Mac PCs. Thus, you can utilize it on your all most recent Windows workstations including Windows 11.
Conclusion
In this article, we get to know about one of the flawless methods to migrate Kerio Hosted account emails to Gmail. The solution saves lots of time for users while transferring multiple Kerio Cloud accounts. It also keeps your messages and directory's structure. The solution supports all Windows and Mac machines. You can easily download and use the solution without investing your money.