How to Print MBOX Files in Digital Format?
In today's era, email is a necessary medium of communication. Also, it enhances your work efficiency and saves personal or business conversations. You can use webmail or email application to send, receive, and view electronic messages. All the email service platforms used a file extension to store emails and other data. MBOX is one of them that is used by many email clients and webmail services (Gmail Google Takeout).
Printing MBOX files in portable digital format are the best way to back up your crucial emails. Also, portable document format is a legal format that is acceptable in courtrooms. So, how to print an MBOX file in digital format? Get the understandable method in this blog.
You can print MBOX files using two methods, manual and automated. The manual method can be done using the Thunderbird application. Let's move to the manual method.
Print MBOX File Emails Using Thunderbird
You can easily import MBOX files in the Thunderbird email application and take printouts of each email. Just follow the steps mention below to print MBOX files:
First, download the ImportExportTools NG plugin from the Mozilla website.
Next, right-click the Inbox folder and select ImportExportTools NG.
Then select ImportExportTools NG >> Import MBOX File.

Now select Direct import one or more MBOX files and click OK.
Next, select the MBOX file from the desired path and press the Open button.
After that, you can see the imported MBOX file in your inbox folder. Then follow the steps to print the MBOX files.
Open the Inbox folder and select all emails with CTRL + A command.
Next, right-click on the selected emails and click on the Print option.

Apply the desired settings and press the Print button.
Then you can print all MBOX emails successfully.
This is the manual way to print MBOX files and it has many limitations. This user must repeat the same process for each MBOX file and will not save the attachments.
Automated Way to Print Batch MBOX Files
MBOX to PDF Converter Tool is the best automated solution to print MBOX file emails with associated attachments in portable document format. The software solution supports all types of MBOX files (with or without extensions), MBX, and MBS formats. Download and install for free on Windows 11, 10, 8, and 7, Windows Server 2019, 2016, 2012, and 2008 versions. Also, this software is available for Mac OS users.
Download for Windows Download for Mac
This software provides multiple advanced settings to print MBOX files such as File Naming Options, Create Searchable Portable Digital Files, Maintain Email Properties & Folder Structure, Date Filter, etc.
Steps to Print MBOX Files with Attachments
Using the above-suggested software, you can easily print MBOX emails with attachments. You just have to follow the below-mentioned steps:
Step-1: Run the program on your operating systems.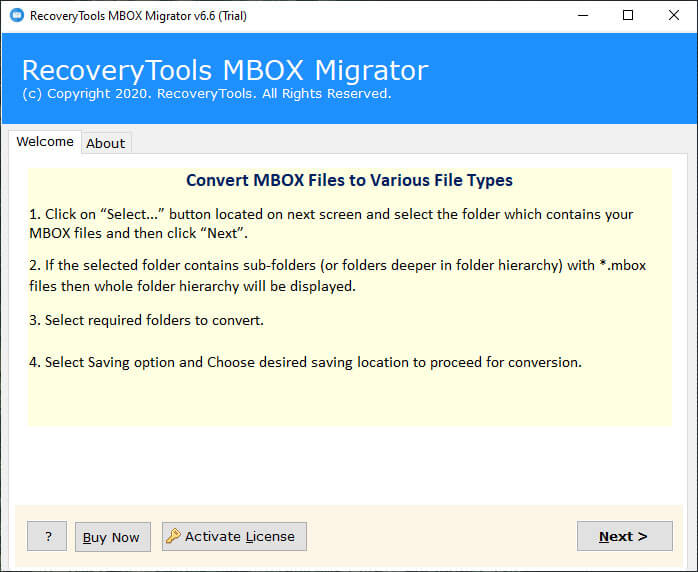 Step-2: Select MBOX files with dual options.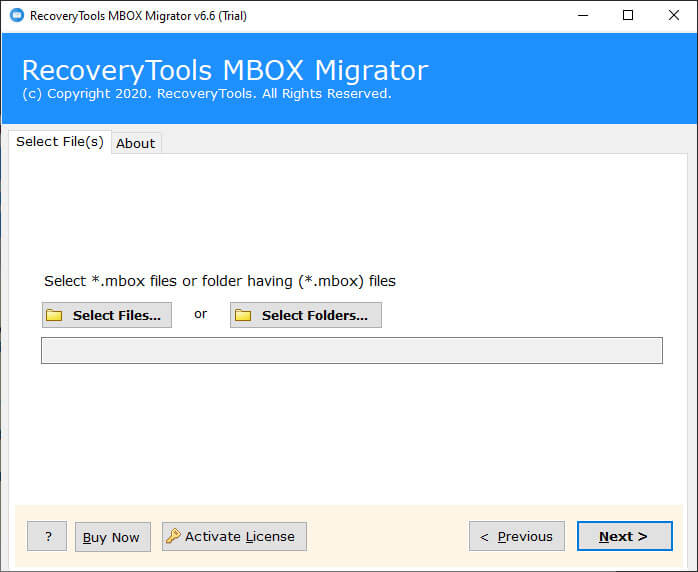 Step-3: Choose the PDF option from the Select Saving Option.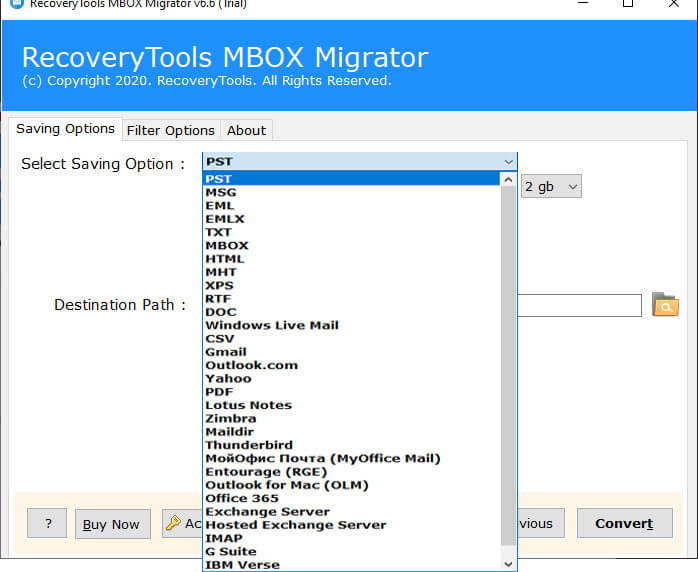 Step-4: Select the destination site path by clicking Browse icon. Select the Filter Options.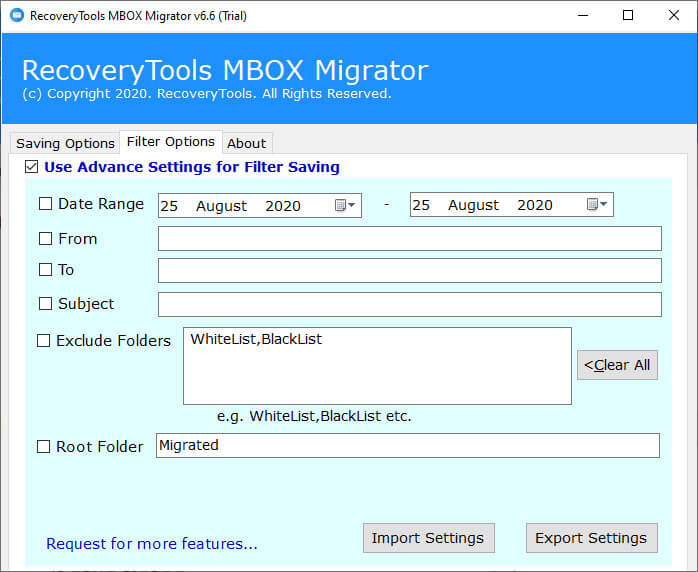 Step-5: Click the Convert button to print the MBOX files.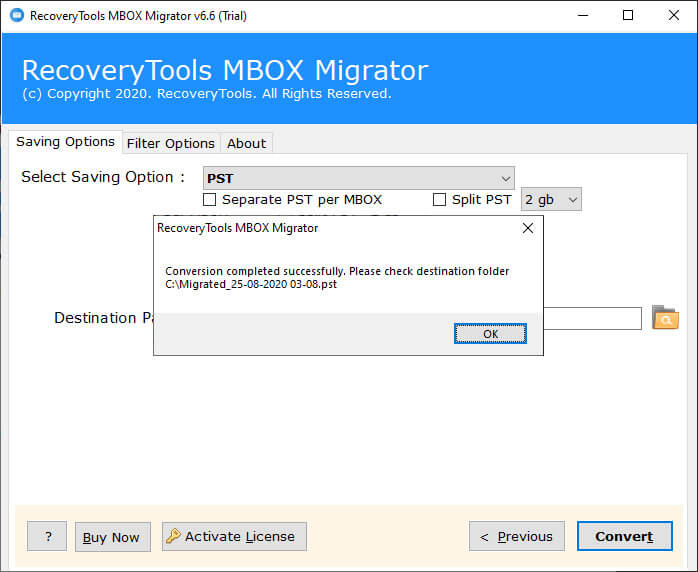 These are the simple steps to print batch MBOX files with attachments into portable digital format. Use the software without any limitations.
Summing Up
All we know is the importance of emails and the use of emails. Printing an MBOX file is the best way to save emails in a secure format. We suggested the best two methods to take a printout of the MBOX file emails. The manual method is free but has many limitations. An automated tool is a hassle-free solution with zero chance of data loss.