How to Export Emails from Postbox to Outlook 2021, 2019, 2016, 2013 ?
Karen Chard
~ Modified: 02-06-2022 ~ Postbox ~ 5 Minutes Reading
Summary: Are you in hurry to find out the best solution to know how to export Postbox to Outlook ? No problem, here you will find the most trustworthy solution for Postbox to Outlook converter process. After reading this post, one can easily understand the way to import Postbox to Outlook 2021, 2019, 2016, 2013, 2010, 2007, and earlier versions.
Postbox is a flagship email client from Mozilla Corporation. It is a popular email client in the world. But in benefits and its features, Outlook is much more and the best solution. So, users want to export from Postbox to Outlook for various reasons.
Reasons Explained:
"Hi, I'm James. I live in America. I have an old computer that I built in 2010. Now, I have no use for this computer system. So, I decided to sell it in the trash. But before that, I checked and found that some important data is stuck in the postbox email client. I'm looking for a way to export Postbox to Outlook 2016. Please help me to find a way to solve this issue."
A Shot Note for Postbox:
It is a desktop-based email client or email agent application. Developed by Mozilla in 2008 is available for Windows and Mac computers. With a beautiful interface along with sleek features and a fast search mechanism, it is definitely a great option for many users.
We all know that Outlook is one of the best email clients for desktop and laptop users. But in this case, we are not able to transfer the data from Postbox to Outlook manually. That's why we need a proper solution that converts Postbox emails to Outlook format.
A Fastest Solution – Postbox to Outlook Converter
In order to get a solution for all those queries, you need to opt for all-in-one Postbox Migration Software. This program is one of the trusted methods that provide complete email data migration. It offers a simple and interactive user interface to convert Postbox to Outlook format.
Download the Solution:
Note: The Postbox to Outlook converter tool is also available in the FREE demo edition. Users can easily understand the method of the working process of this "Postbox to Outlook Conversion Tool". Download Now.
Steps to Export Postbox to Outlook 2021, 2019, 2016
Take & install this application on your PC.
Select Postbox Mailbox files with dual options.
Recheck & pick required email folders from the list.
Select PST option and set location by user choice.
Start Postbox to Outlook conversion process.
How to Convert Postbox Emails to Outlook Format – Complete Process
Take and put this application on your Windows workstation.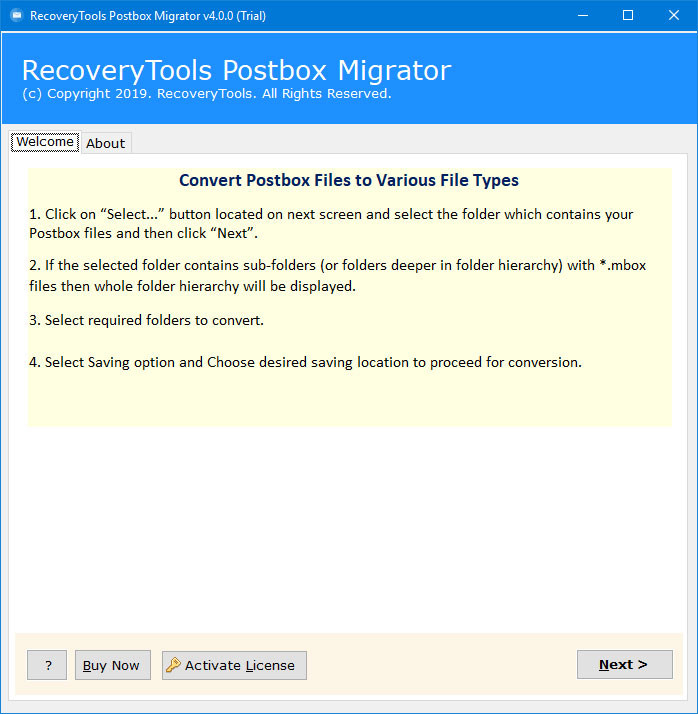 Now, elect the essential Postbox user mailbox files with twin selection options.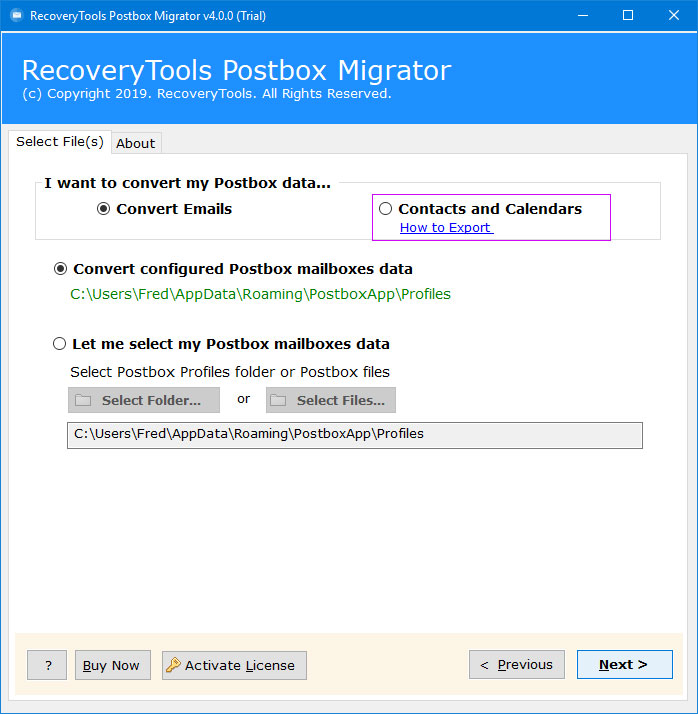 The software will load all Postbox mailbox items including all email folders. Here, selected only required data.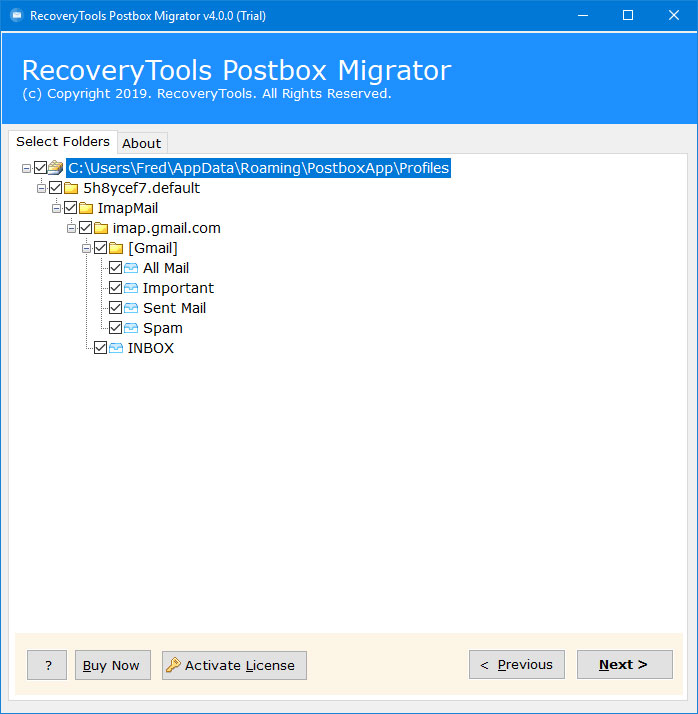 This time you need to choose the Outlook PST option in the file saving lists.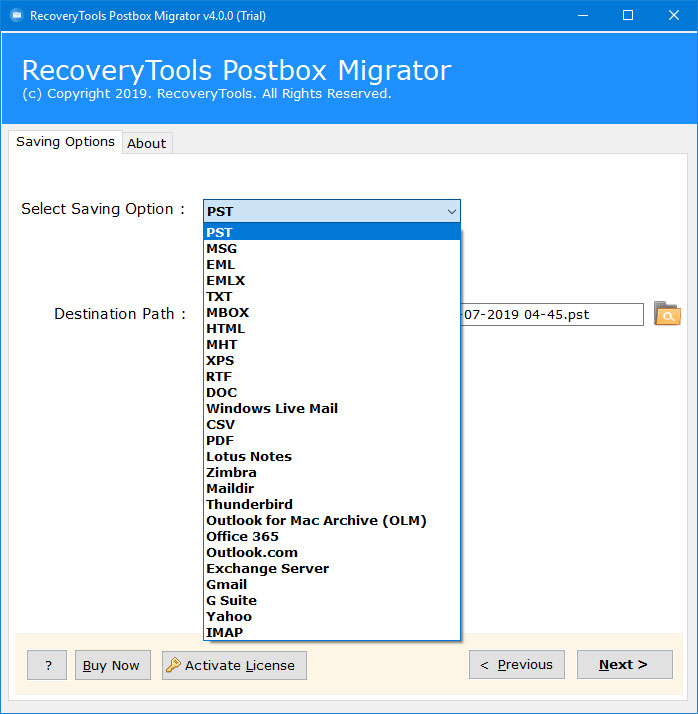 The tool also facilitates to ​choose the resulting location path by choice.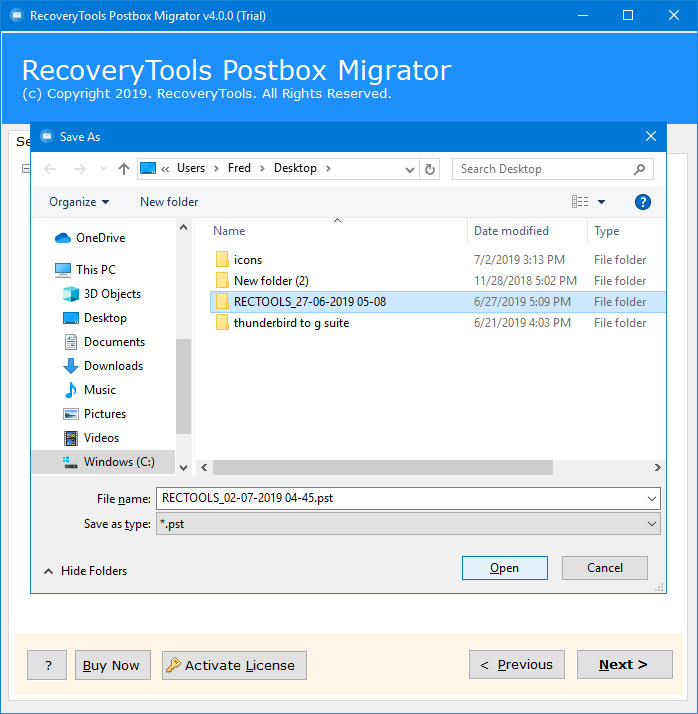 In the last step, press the Ok button to start Postbox to Outlook conversion process.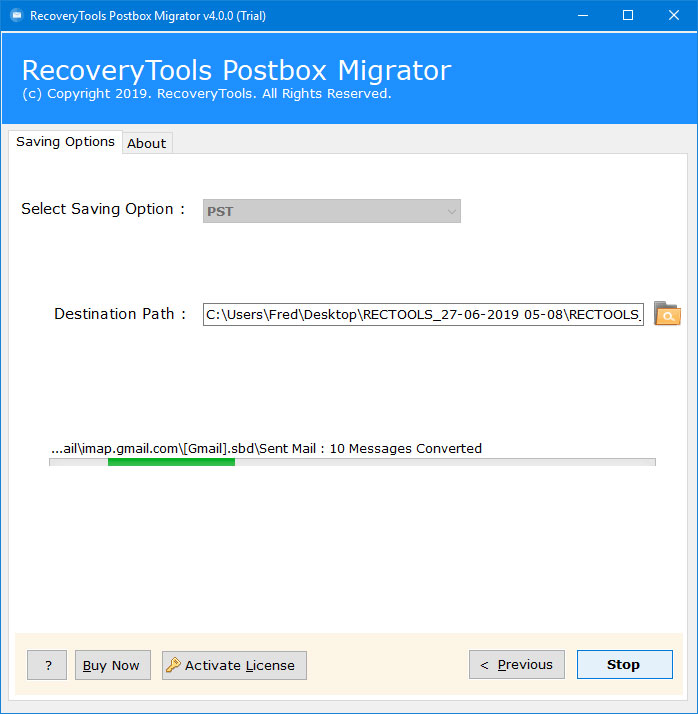 When the process is ended, click on the next or click on the ok button.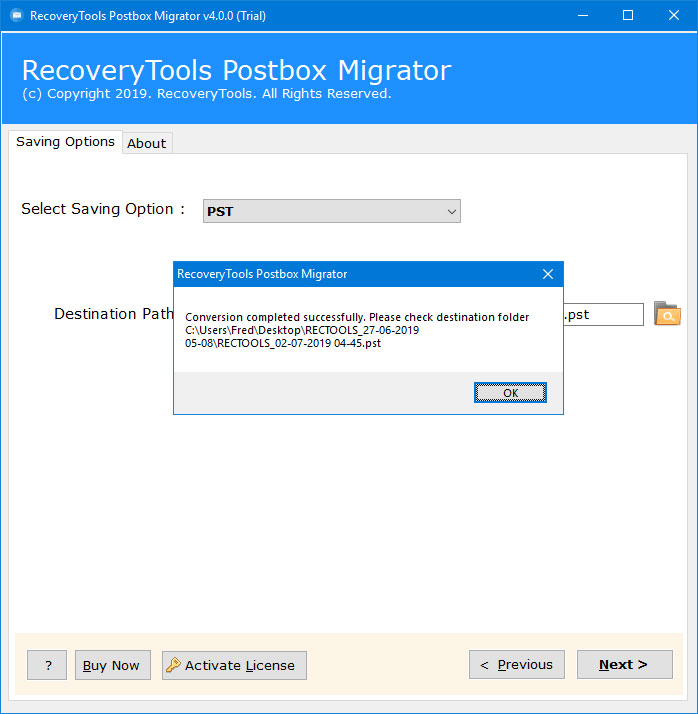 Finally, the resulting location path opened automatically.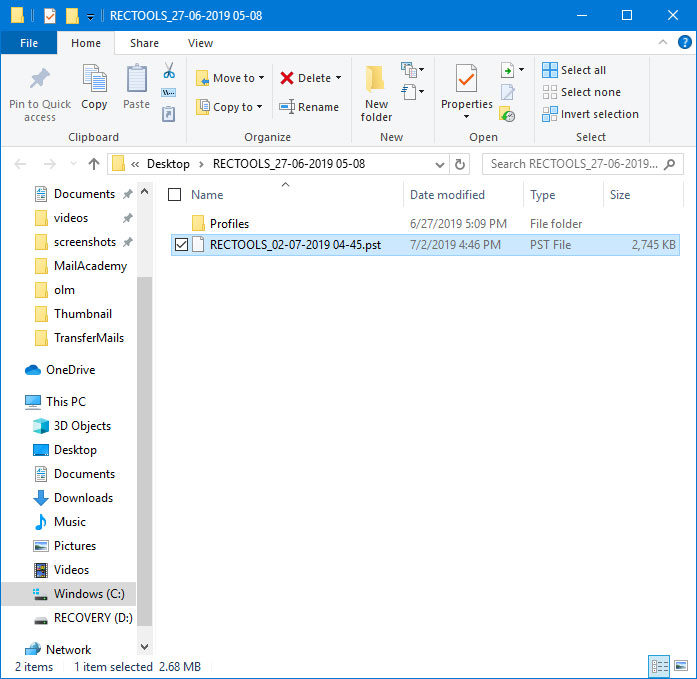 Top Features & Advantages of Postbox to Outlook Conversion Tool
Two ways to load all your Postbox user-profiles and configured mailbox data at once.
The software also ensures users about email formatting and data integrity of Postbox emails during conversion into Outlook format.
Although exporting emails from Postbox to Outlook, the software will sustain the email folder hierarchy format.
It allows you to convert multiple Postbox user mailbox extension formats to Outlook format and store them at the user's desired location on the hard drive.
This program is developed by many technicians to migrate complete mailbox data from Postbox to Outlook format.
The solution provides the fast the accurate conversion of Postbox emails to Outlook format.
One can use this application to import Postbox emails to Outlook editions like 2021, 2019, 2016, 2013, 2010, 2007, etc.
It offers a completely secure and easy-to-use graphical user interface for novice and non-novice users.
The solution is supported by all MS Windows & Server You can also use this application on your Windows 11 Computer.
User Asked Many Queries Related to Postbox to Outlook Converter Tool
How can I use this application to export Postbox Inbox folder emails to Outlook ?
For this, first you need to install this application on your workstation.
After, load your Mailbox data and choose only the Inbox folder.
Select PST option in the list and enter location details.
Click on the next to convert Postbox to Outlook format.
Open & import resultant data on your Outlook edition easily.
Can I use this application on my laptop which currently working on Windows Server 2012 OS ?
Sure, this application supports all Server machines. So, you can install and use it without any issues.
Why do we need to use this application? Does any manual solution available ?
Currently, there is no manual way available to export Postbox to Outlook clients.
How many user mailboxes Can I migrate from Postbox to Outlook 2019 at a single attempt ?
This application gives two options – Select Files or Select Folders. You can choose the "Select Folder" option to export multiple Postbox mailboxes to Outlook at once.
Final Words
I would like to say that if you need to transfer your data from Postbox to Outlook. Then don't go anywhere. This application is the best solution for the Postbox to Outlook conversion process. It gives auto-detect feature which can easily locate your Postbox mailbox in the user interface panel. You can even test it without paying your money. Download it now. For any assistance, contact us via chat or email.