How to Migrate Emails from Lycos to Gmail Account Directly ?
Karen Chard
~ Modified: 02-06-2022 ~ How To ~ 5 Minutes Reading
Overview: Are considering just about any technology that gives an immediate way to transfer Lycos email to Gmail account ? Or want to know how to migrate emails from Lycos to Gmail ? If so, then here you will get a flawless solution. In this post, you will get a solution that directly moves emails from Lycos to Gmail account. For more, continue reading the post.
Among many email services, Lycos is one of them. Earlier it is a web search engine and web portal established in 1994. Lycos Inc. was established in Waltham, Massachusetts. But is a subsidiary company of Kakao (A Korean Company).
Lycos provides many services such as web hosting, email hosting, social networking, email networking, and many more. It also provides webmail like other webmail services. Users can easily use the Lycos email platform to send or receive emails.
But why do people want to leave it when Lycos Mail is giving away everything ? Let's understand by a user query.
Understand By a Query:
"Hi, I was utilizing Lycos mail service throughout the previous few years. As of late, I have confronted many issues with this service. In this way, I have chosen to move messages from Lycos to Gmail account. Does anybody have any way to transfer Lycos Email to Gmail account? If it's not too much trouble, Help Me!!!!!"
Gmail or Google Workspace is one of the most outstanding email platforms utilized all throughout the planet. It offers a ton of advantages that are not accessible on the Lycos email platform. That is the reason clients need to know how to transfer Lycos email to Gmail account.
A Direct Method – Lycos to Gmail Migration
To handle such issues, we need the best solution for moving Lycos Email to Gmail account. RecoveryTools Email Backup Tool is a truly outstanding solution for transferring messages from Lycos to Gmail account. The program works on all the editions of Microsoft Windows and Mac computers.
Get the Product on Your Computer:
Download for Windows Download for Mac
Steps to Transfer Lycos Email to Gmail Account
Launch the solution on your computer.
Select Lycos option and enter your credentials.
Choose required mailbox folder from the list.
Select the Gmail option & enter details of your account.
Start the Lycos to Gmail Migration tool process.
How to Migrate Emails from Lycos to Google Mail Account ?
Get the application on your machine and install or launch it.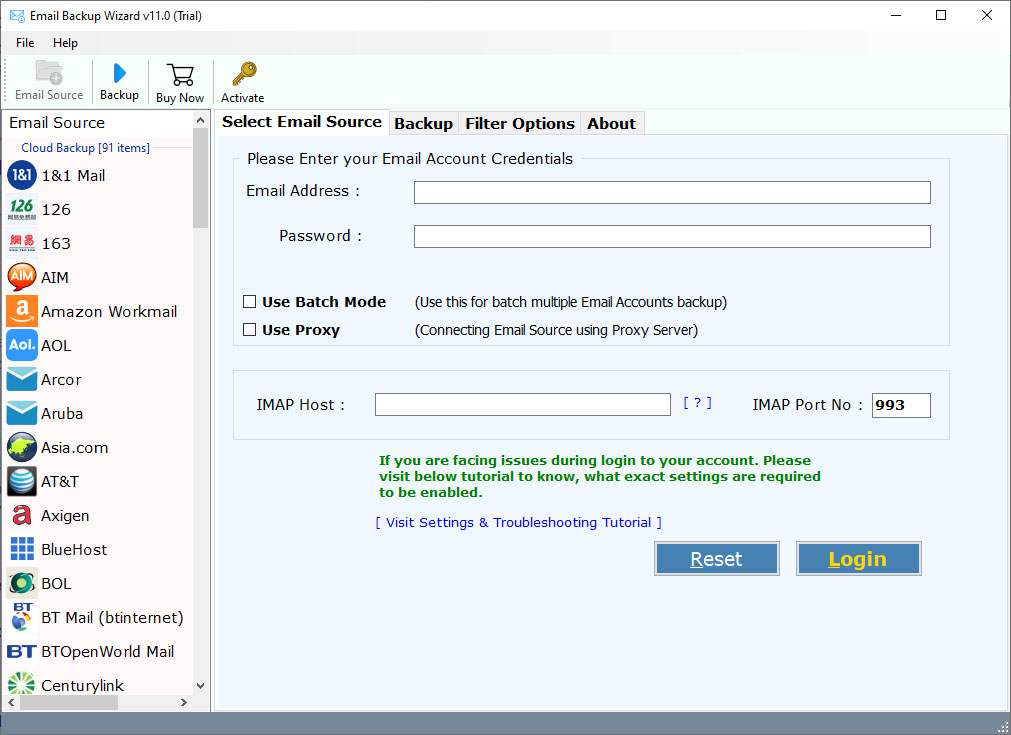 Select the Lycos option and give your account information.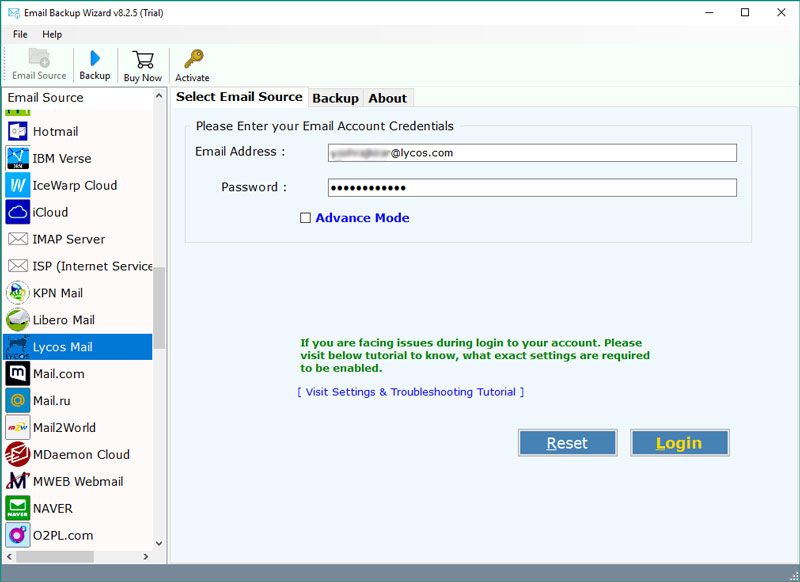 Choose the batch option if you need to move multiple Lycos accounts.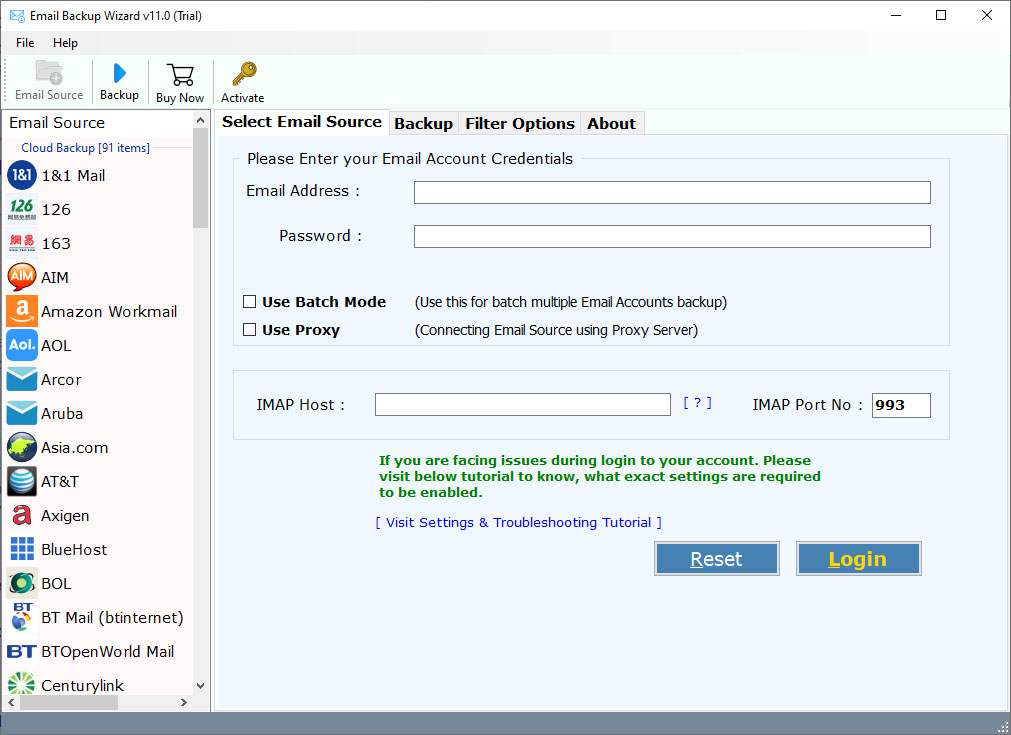 Select the mailbox folders which you want to transfer into Gmail account.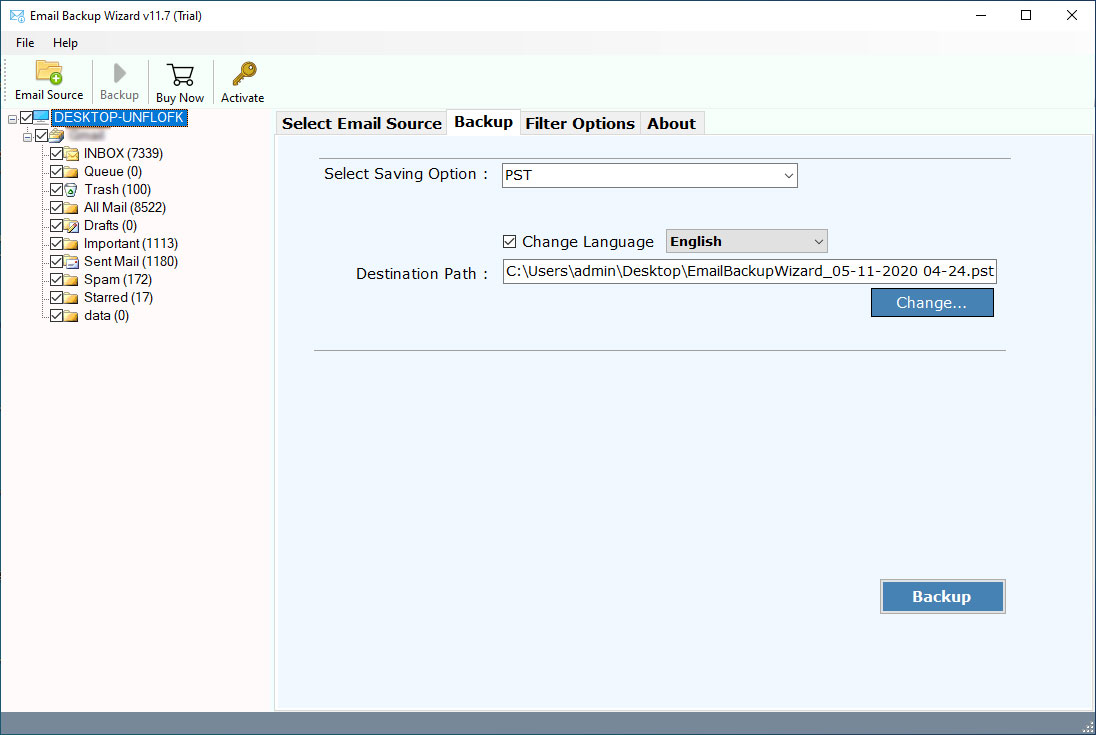 Choose the Gmail option in the list of file saving options.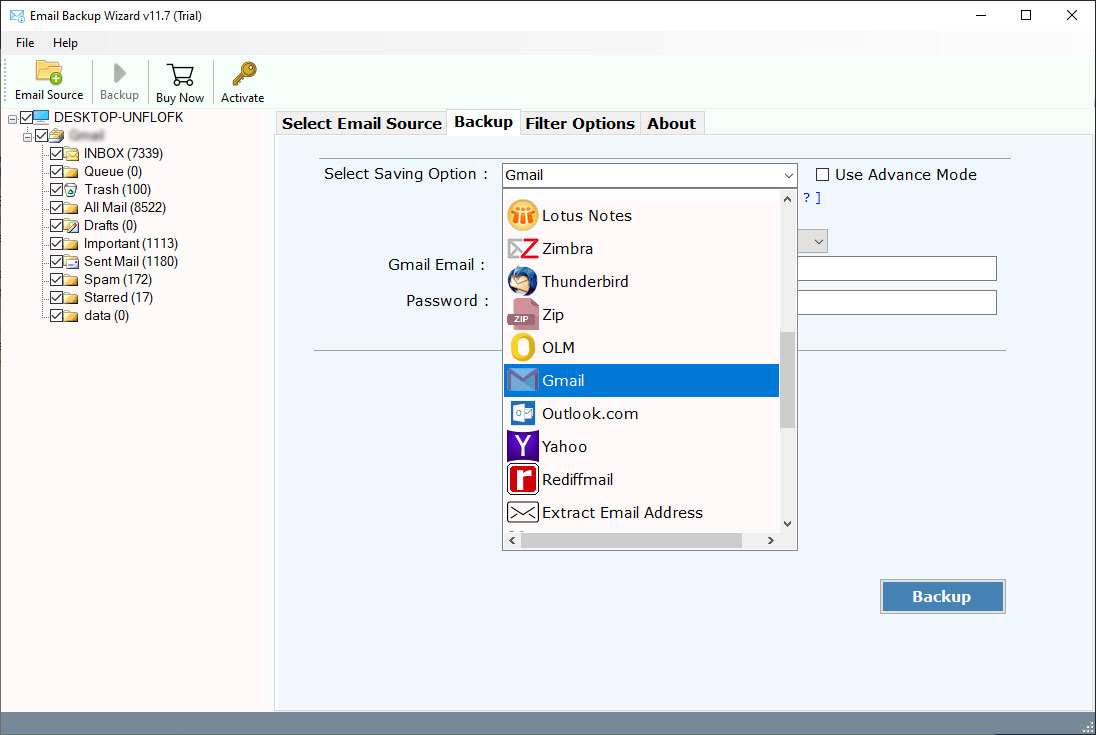 Enter your Google account credentials in the user interface panel.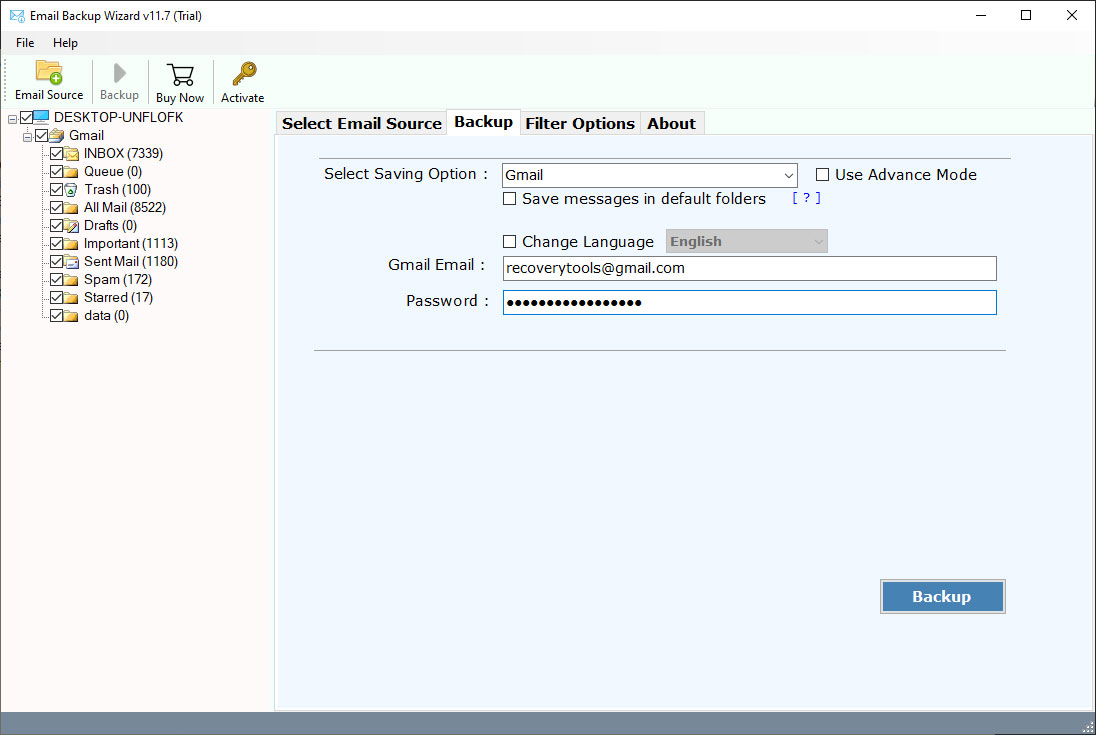 Select the additional filter option if you want to convert email selectively.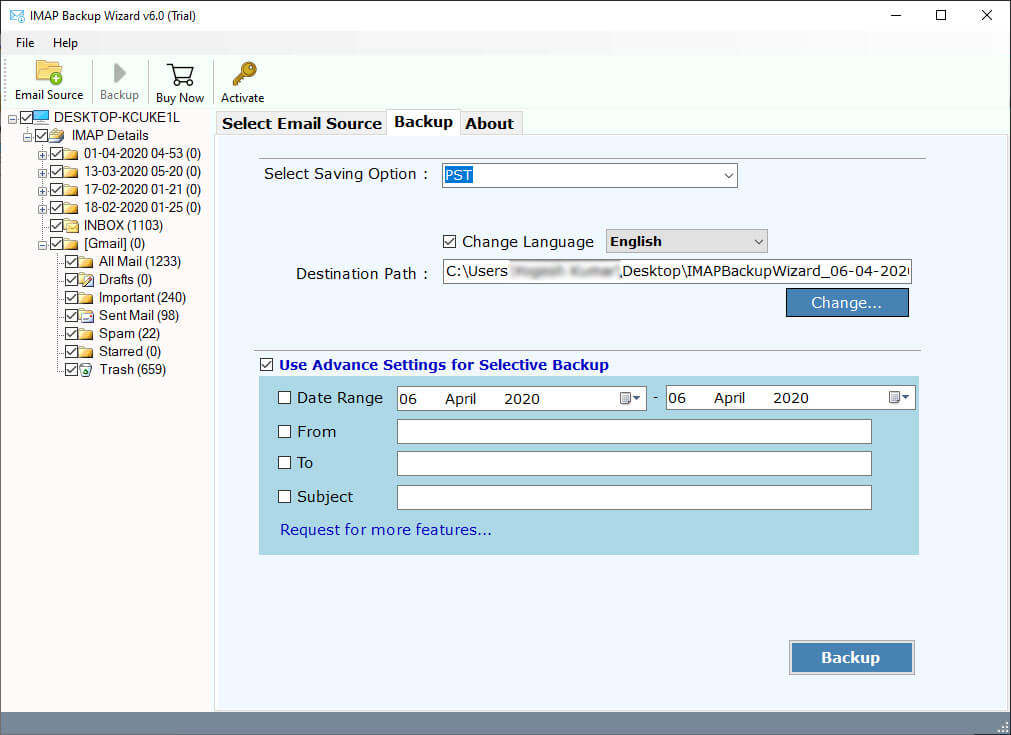 Start the process to transfer emails from Lycos to Gmail account directly.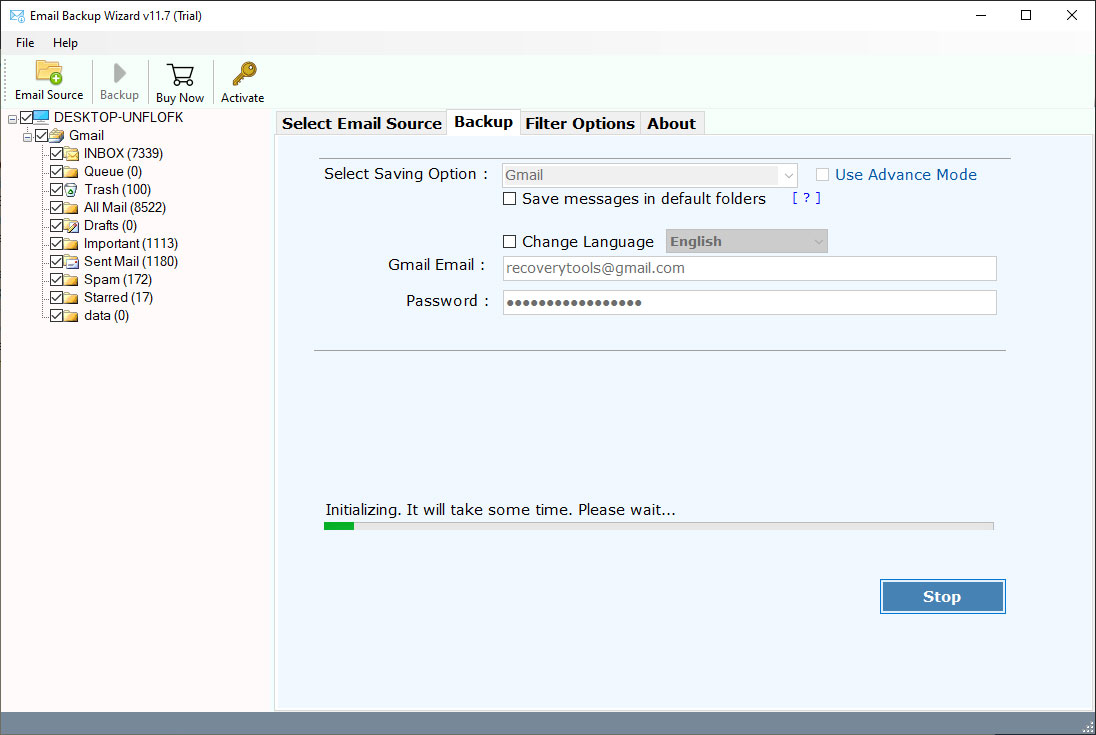 Amazing Features of Lycos to Gmail Migration Tool
100% Secure Interface Panel:
The product accompanies a totally independent interface to relocate all Lycos messages to Gmail account directly. The product likewise offers a 100% secure interface with a cache & store-free interface. While the process, it never saves your email information inside the database.
Relocate Lycos Accounts in Batch:
This application gives the offices to move required & multiple Lycos accounts data to Gmail account. You can give various Lycos accounts information through a CSV file. Thereafter, the solution will load all the information inside the panel automatically.
The product was created with a simple and reliable interface for a wide range of clients. It is worked out with a consistent design which avoids any mess for the clients.
Particular Email Migration with Filters:
The product gives numerous alternative filter options to relocate specific messages from Lycos to Gmail account. This option helps you to sift the required email information according to date range, subject, date, and so forth.
Maintain Mailbox Folder Structure:
During the process, the product keeps all email directories and folder structure. It keeps up with the on-circle or original folder just as before. Also, it maintains email elements such as attachments, email addresses, metadata, internet header, and many more.
Support All Windows & Mac Machine:
The solution works on every Windows and Windows Server edition without facing any issues. One can easily move emails from Lycos to Gmail on Windows as well as Mac computers. The solution supports the latest editions such as Windows 11 or Server 2019.
Conclusion
In the above article, you will get a simple method to move emails from Lycos to Gmail account directly. Assuming you need to move from Lycos to Gmail and another email account, then, at that point utilize this solution on your PC. It is a completely standalone solution available in the demo edition. You can test it without investing your money. For more information, contact the technical team.