How to Export Emails from iMail to Office 365 (Microsoft 365) ?
Karen Chard
~ Modified: 16-06-2022 ~ How To ~ 4 Minutes Reading
Summary: Are you questioning a solution to migrate iMail to Office 365 account ? Or looking at some software applications like iMail to Office 365 Migration tool ? Then study here to know the complete process. Here, you can get a professional method for transferring iMail to Office 365 account. So, let's begin the process.
Nowadays, emails have become the most important means of communication between professional and personal life. For email communication, everyone has an email address where they receive and send email messages. In this world, many email service providers offer many popular features.
But security is one of the most concerns. Therefore, many users transfer their email data from one platform to another. Recently, we get an issue from New York.
"My 3-year-old iMail email account contains a huge range of emails. A few days before, I purchased the subscription of Microsoft Office 365 account. Now, I want to transfer iMail emails to Office 365 account. I have looking for a solution to accomplish the task. Please help me!!!"
Office 365 is a product by Microsoft for a suite of services that it provides for business as well as home users. You can access Office 365 services in Windows, Mac, iOS, Android, and also access Office 365 via the web with an internet connection.
A Proficient Method – iMail to Office 365 Migration
To export iMail Email to Microsoft 365 account, we need a proficient solution. RecoveryTools iMail Migration Tool is the best option for moving iMail emails to Microsoft 365 accounts. The toolkit offers so many advantages which help us to improve our migration procedure. You can easily use it without any guidance. Just download it on your Windows machines.
Download Here:
Steps to Migrate iMail Emails to Office 365
Get iMail to Office 365 Migration solution.
Pick iMail Server data with desire options.
Mark on the required email folders from the list.
Choose the option Microsoft Office 365 and put details.
Tick on the button to start iMail to Office 365 migration.
Transfer Emails from iMail to Office 365 Account – Complete Process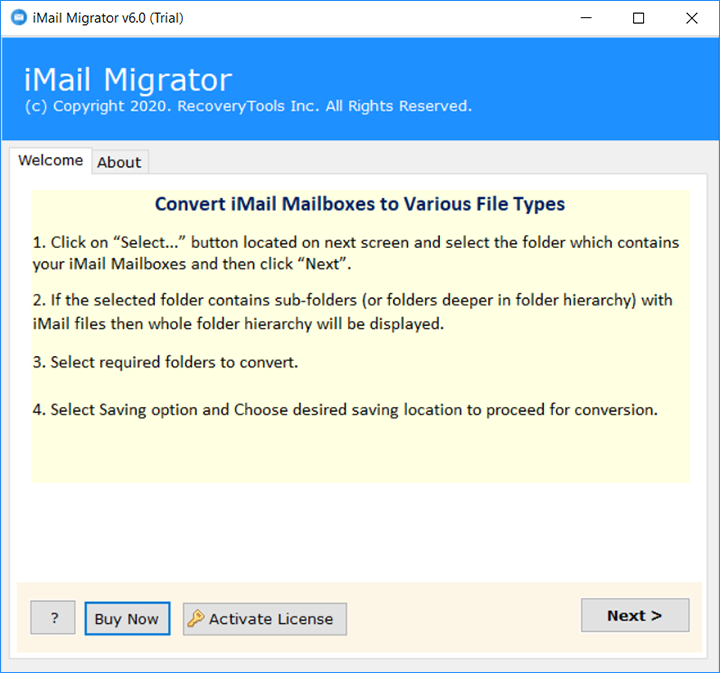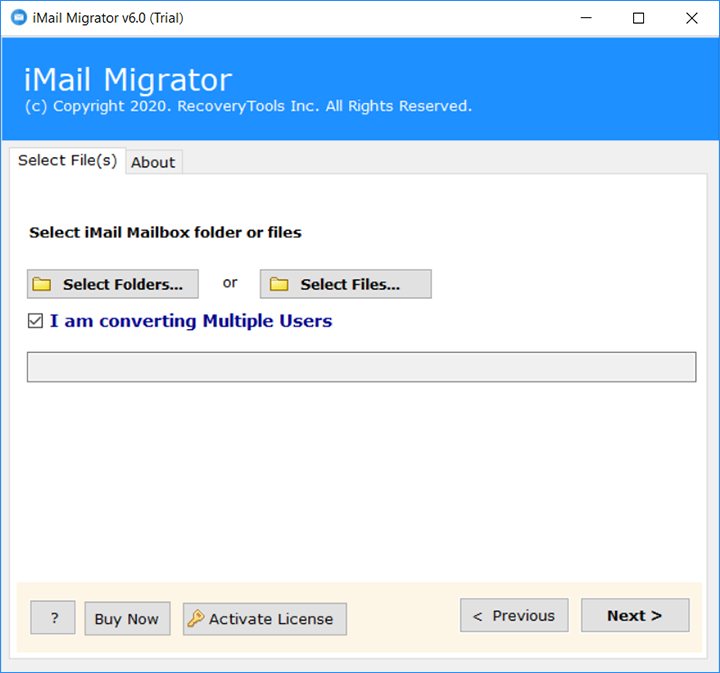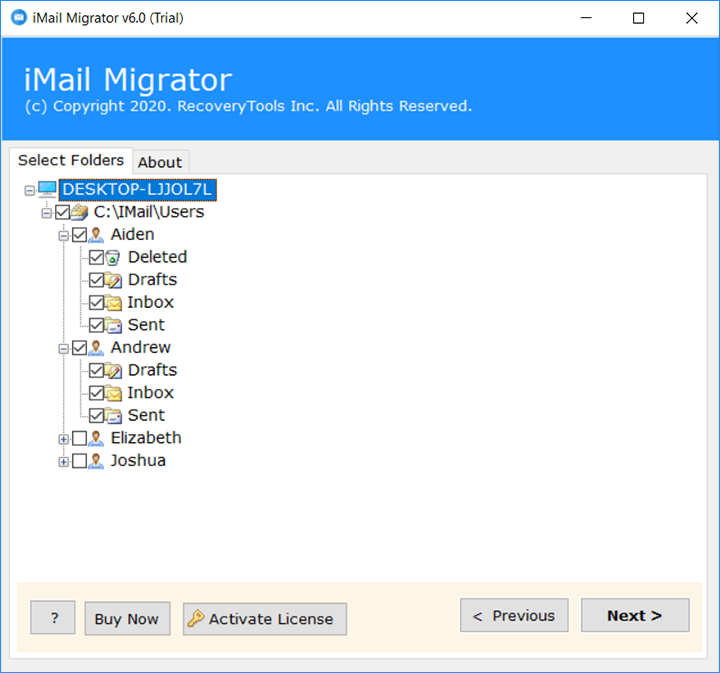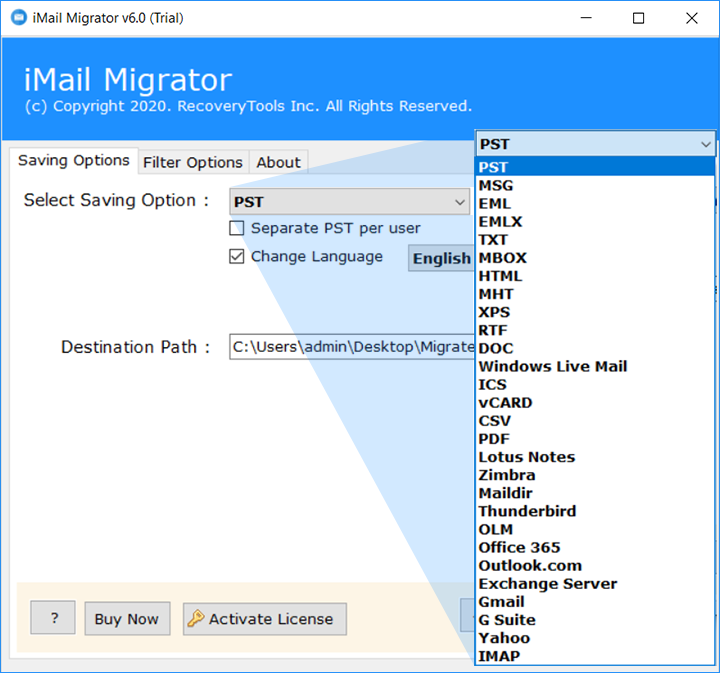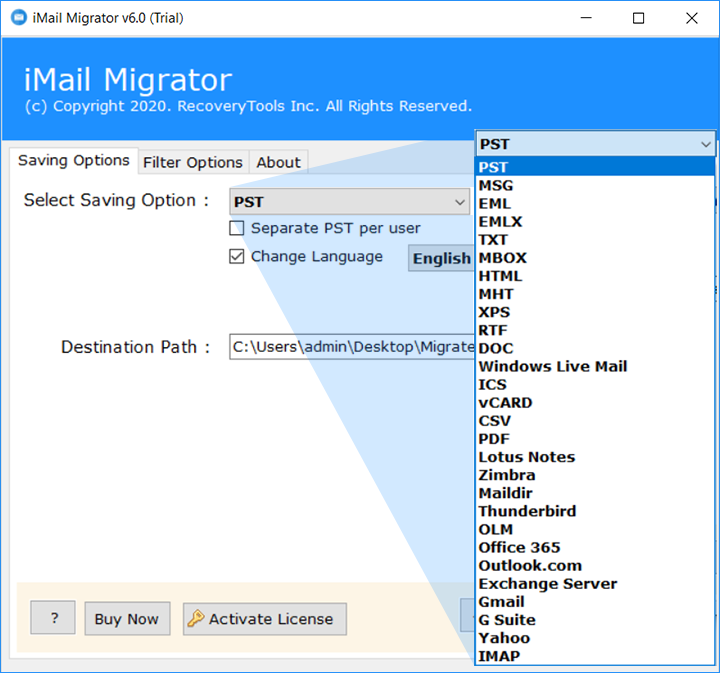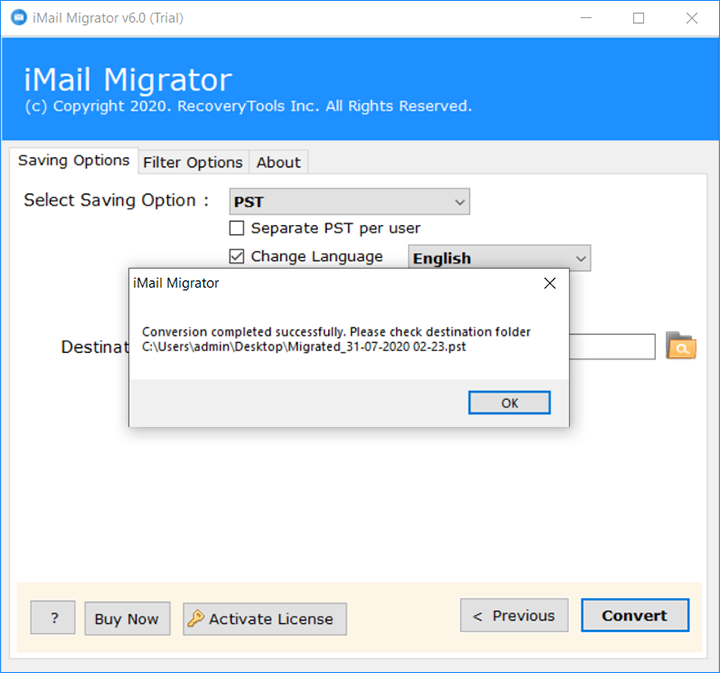 iMail to Office 365 Migration Tool – Benefits & Features
Maintain Email Folder Hierarchy:
The software provides options to maintain email folder hierarchical structure during the migration process. After the process, you will get a complete exact copy of your iMail data in Office 365 account.
Simple and Consistent Interface:
iMail to Microsoft 365 migration tool created with a simple to utilize interface. Presently one can undoubtedly comprehend the functioning interaction of this utility with no entanglement. Both specialized and non-specialized clients can undoubtedly work with this application without and technical direction.
100% Secure Interface Panel:
iMail to Office 365 Migration tool gives a total secure interface board. One can undoubtedly relocate iMail Emails to Office 365 account with no security issues. The product is tried by numerous expert clients.
There are numerous clients who have different iMail client accounts. Hence, the product is created for certain development includes that move different iMail profiles to Office 365 account consensual process. The add folders choice permits you to move various iMail profiles to Microsoft 365 immediately.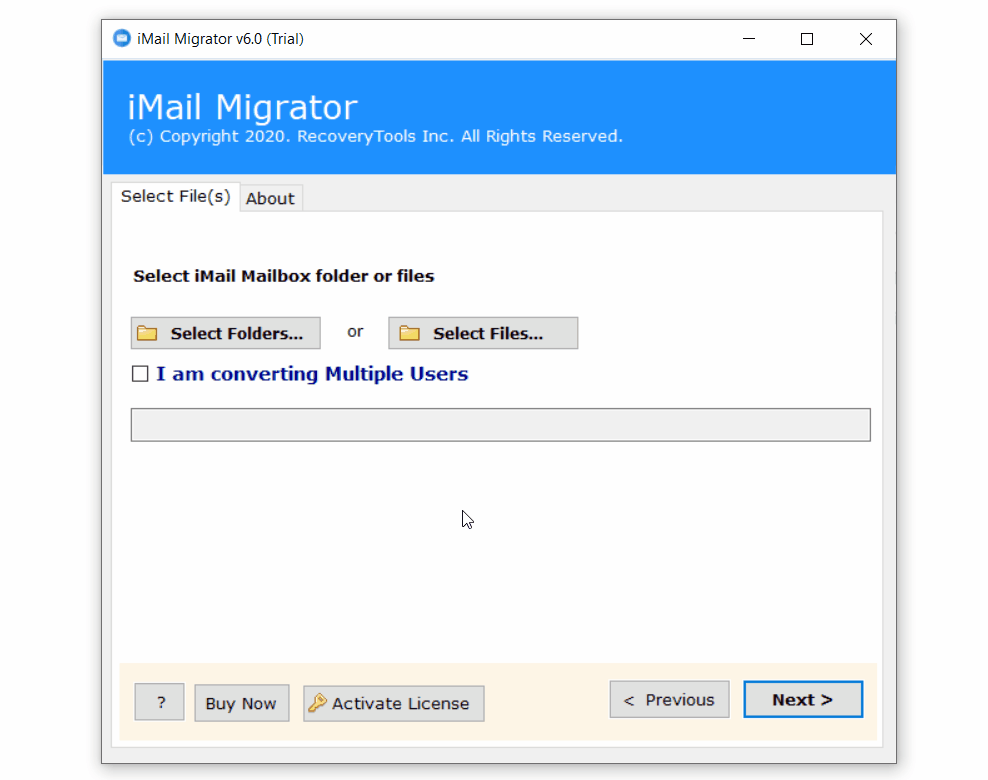 Advance Filter Options for Selective Migration:
The product accompanies advanced filter choices to transfer required messages from iMail to Microsoft 365. You can move messages from iMail to Microsoft 365 by date, email address, subject, and so forth Likewise, you can test all the filters free with the preliminary release of this utility.
Maintain Emails Properties:
During the method, the product not only maintains the email folder hierarchy structure but also maintains email elements and such as attachments, subject, email formatting, email addresses (to, cc, bcc, from), hyperlinks, etc.
Conclusion
In the above discussion, we have disclosed the methods to transfer iMail messages to Office 365 account. In case you are one of them who needs to move messages from iMail to Office 365, then, at that point download RecoveryTools iMail to Office 365 Migration utility. Also, you can test the solution by using a demo version. For any other information, the support team is available.