How to Migrate iCloud Email to Office 365 Account ?
Karen Chard
~ Modified: 03-11-2022 ~ How To ~ 6 Minutes Reading
Want to know how to Transfer iCloud Emails to Office 365? Well, this conversion process is not as intimidating a task as it seems. It is quite easy to migrate iCloud to Office 365 account with a professional solution like RecoveryTools. Keep reading to know more about it!
As you may know, iCloud was developed on 12 October 2011 by the famous cloud computing service provider – Apple Inc. You can avail a free of a cost email account from iCloud where you can send, get, and store messages. The Apple iCloud mail account is effectively available by an IMAP-viable email client or web-based interface.
Irrespective of so many attractive features of iCloud service, if you are a regular user then you may be knowing that the free iCloud account offers almost 5GB of storage capacity to store your data like iPhone, iTunes, photographs, drives, and so forth information. This isn't a lot of room, particularly if you have numerous iOS gadgets.
on the other hand, Office 365 is a premium service by Microsoft company. It is purely cloud-based and gives you accessibility to your emails, files, and Microsoft programs (Excel, PowerPoint, Word) from any desired location or device. Also, if you are a part of a teamwork company then you will appreciate the amazing collaboration features of Office 365.
In order to make some space for email storage or just for backup purposes, you can save iCloud emails into Microsoft 365. The transfer of emails from iCloud to Office 365 is accomplished with a safe and exclusive software of iCloud to Office 365 migration.
Reasons to Transfer Emails from iCloud to Office 365
"I am quite amazed at the full suite of business tools by Office 365. I mean it really helps to boost my company's operations smoothly and achieve all targets. However, I can't miss my old emails in iCloud account. There are certain important emails in iCloud which will be needed for the future. So, now I need a solution to migrate emails from iCloud to Office 365. Can you help us with this?"
"I really like the ease of collaboration with Office 365 apps. Right now, I have around 1000+ email messages in my iCloud service. Certainly, I can't delete them or leave them as it is. So, I need a proper solution to transfer iCloud emails to Office 365. I hope that there is some approach that can directly transfer iCloud to Office 365."
Some More Reasons Why We Need to Migrate iCloud to Office 365
iCloud Mail is designed for users who prefer a home-based user or personal use. But Office 365 is a professional and personal cloud platform.
Office 365 is a completely secure environment with strong security measures.
Office 365 supports all platforms such as Web-based, iPhone app, Android app, and Windows Phone app. iCloud only supports iPhone or iOS platforms.
Microsoft Office 365 provides the facility to encrypt your email. iCloud does not have this feature.
How to Migrate iCloud Email to Office 365 Account ?
Instant Solution:
Email Backup Wizard by RecoveryTools is the best application to provide direct options to migrate iCloud to Office 365 account. You can install this application on any Windows and Mac computer. Free download the software by the below buttons.
After that, launch the software on your computer and choose an iCloud option.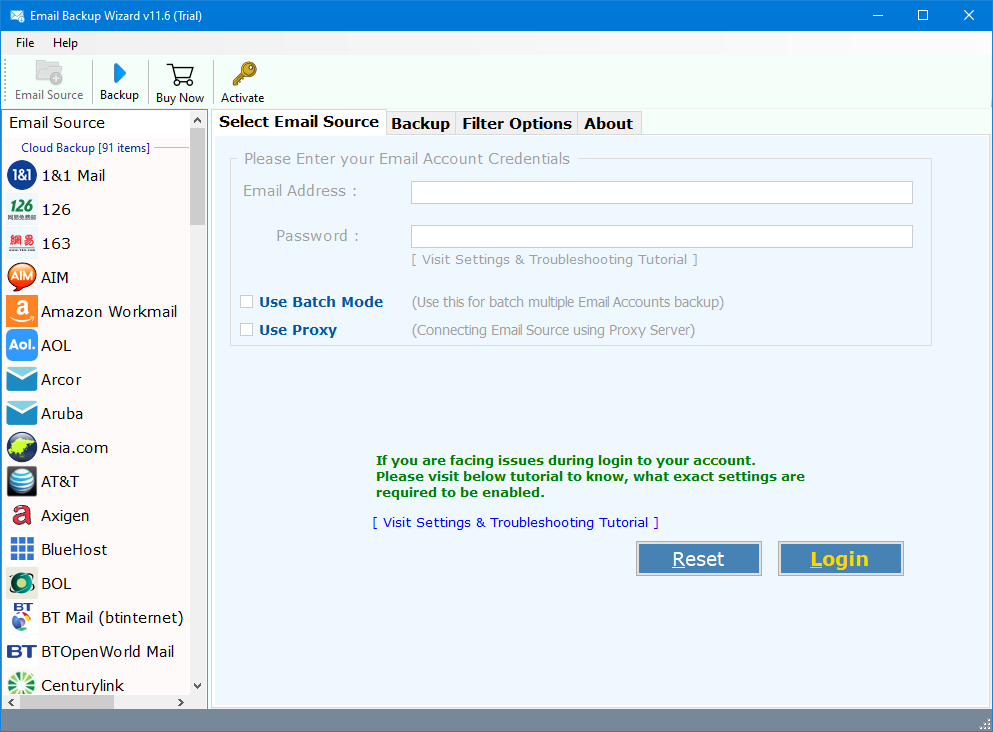 Before all processes, first, you need to create an iCloud account App Password. Follow the few steps:
Open your iCloud account and click on the Settings option. Now, click on the Manage option.

Now, click on the option – App-Specific Password, and create your iCloud Mail account password.

After that, enter your iCloud email address and iCloud App Password in the interface.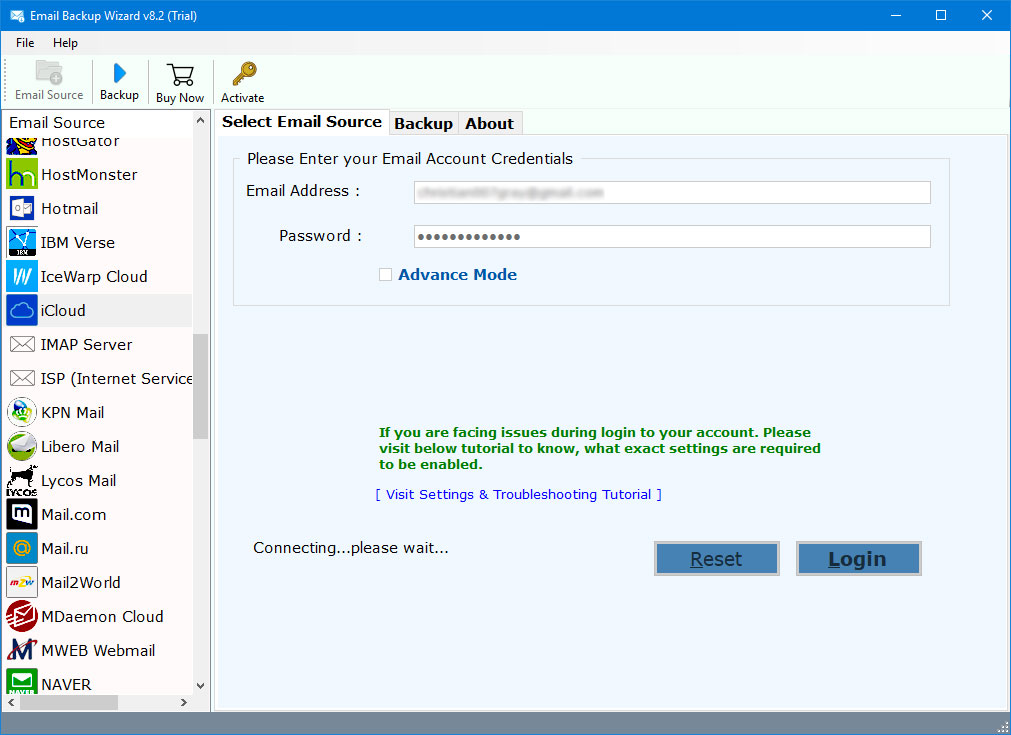 Thereafter, select the required email folder from the list.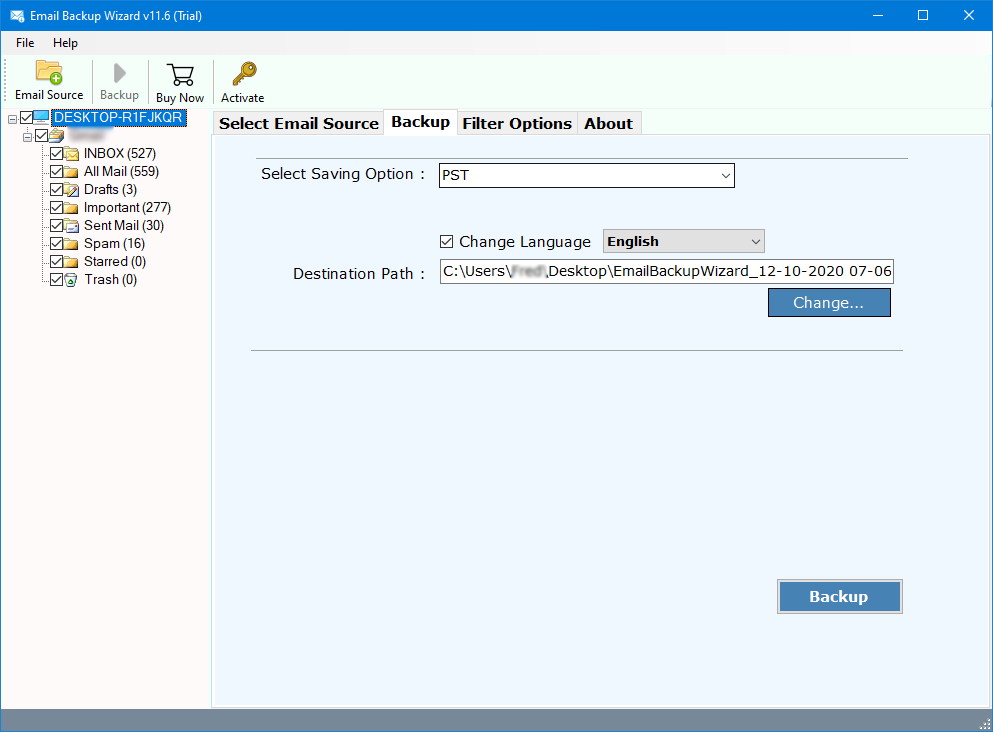 After that, choose the Office 365 option in the list of file-saving options.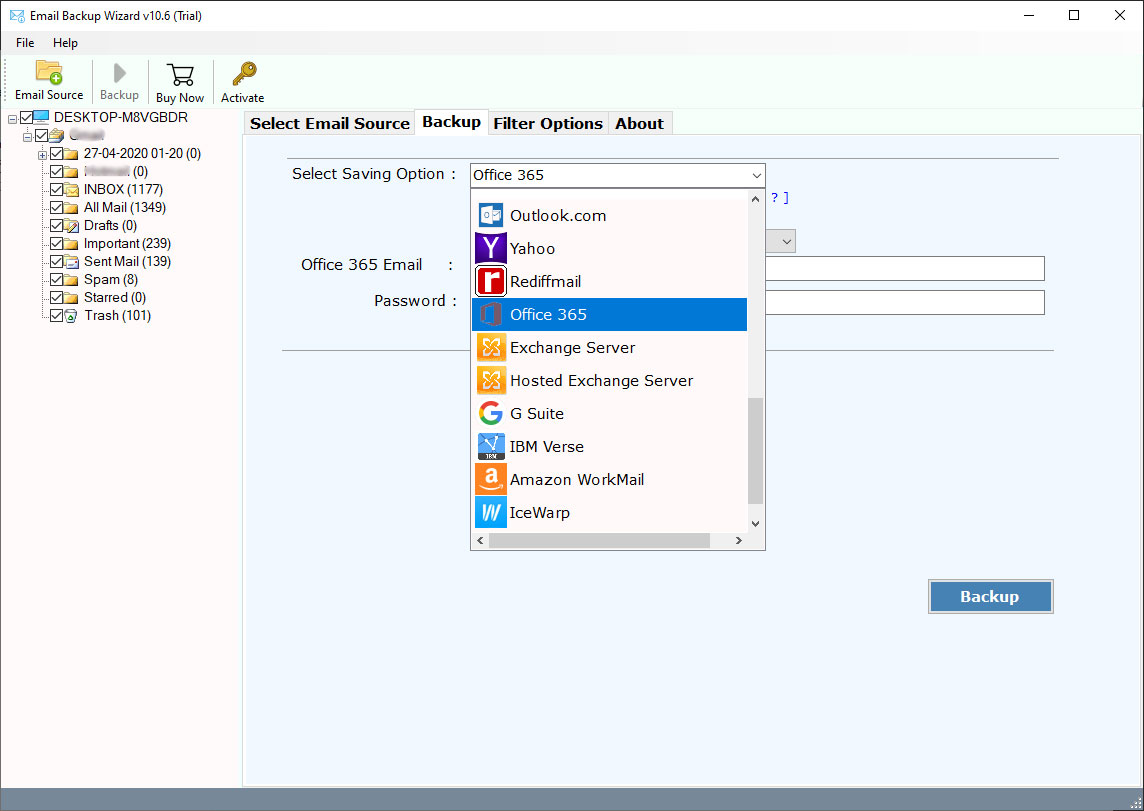 Now, you can select additional options like "I Am Admin", change language, etc.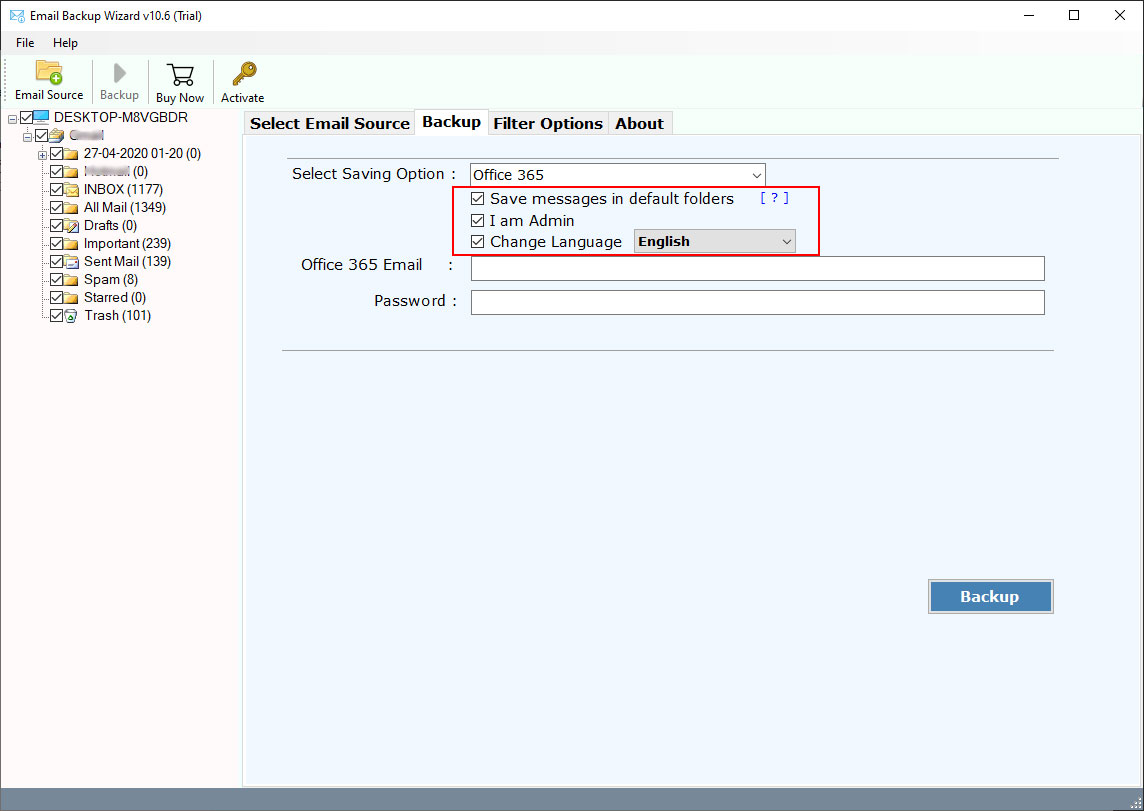 Enter your email account credentials in the user interface panel.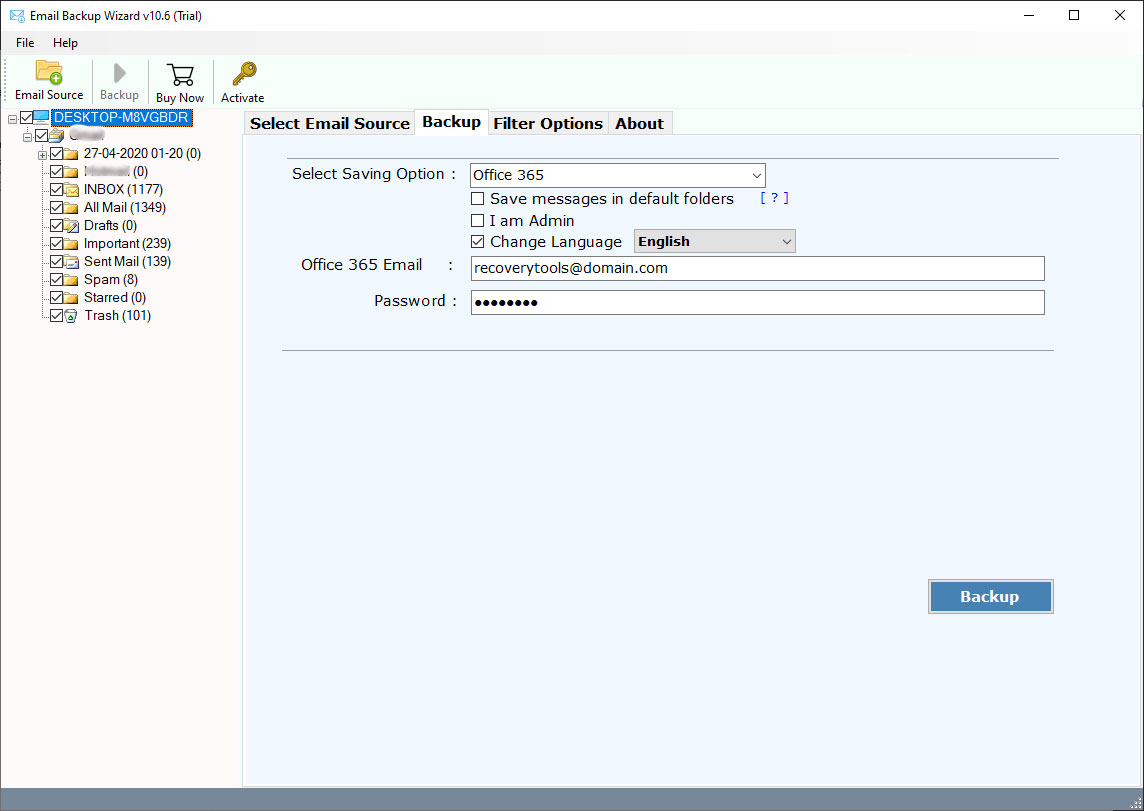 Finally, click on the next button to migrate iCloud to Office 365 account.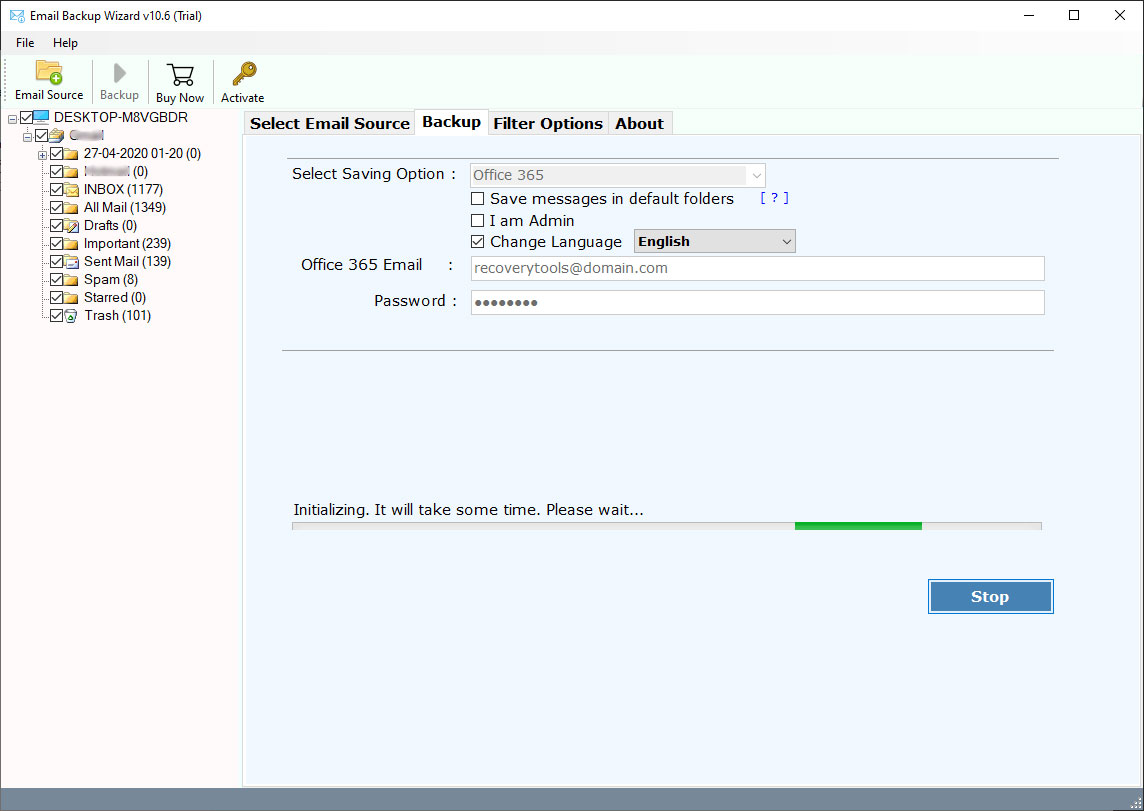 iCloud to Office 365 Transfer Tool – Features and Its Benefits
100% Secure Migration Process:
Security is one of the major concerns for users during the data migration process. But using this solution, there is No need to worry. Because the software comes with a completely secure interface panel. Also, during the process, the software never stores your account credentials in the interface.
Migrate Multiple iCloud Account to Microsoft 365:
The software comes with a batch option that allows you to transfer multiple iCloud email accounts to Office 365 in a single process. A user needs to create a CSV file contains all your iCloud email account credentials. Thereafter, upload it into the interface panel. For more information, contact us via live chat.
Preserves Email Properties & Folder Structure:
During the iCloud to Microsoft 365 Migration process, the software keeps your original email properties such as email with attachments, email addresses (to, cc, bcc, from), subject, images, etc. Also, users get the original folder hierarchy structure after complete the migration process.
Advanced Options for Select Migration Process:
The program comes with filter options to migrate selected emails from iCloud to Office 365 account. Using these filter options, one can move iCloud email to Office 365 account by email address, by email subject, by date range, etc.
Compatibility with Mac & Windows:
The software runs on all editions of Windows and Mac operating systems such as Windows 10, Windows 8.1, Windows 8, Windows 7, Windows Server 2019, 2016, 2012, as well as MacOS 10.15 Catalina, 10.14 Mojave, 10.13 High Sierra, etc.
Common FAQs
Can I use this application to migrate iCloud emails to Office 365 account directly? Or do I need to download the email locally first?
The software provides a direct option to migrate iCloud emails to Office 365 account. There is no need to download iCloud emails locally.
Does the program migrate multiple iCloud email accounts to Microsoft 365 ?
Yes, the software provides the batch option to transfer emails from multiple iCloud accounts to Office 365 accounts directly.
Can I install this application on my Windows Server 2019 computer ?
Yes, the software supports all editions of Microsoft Windows including Windows Server 2019.
During the process, does the software keeps email properties intact?
Yes, the software maintains email properties and email folder hierarchy structure during the process.
Conclusion
In the above article, we have discussed the solution to transfer emails from iCloud to Office 365 account. For migrating iCloud Mail to Microsoft 365 account, we used RecoveryTools software. I hope that after reading this article, you will get your solution. If however, you have any issues with the software and process, contact us via live chat or email.