How to Migrate Emails from cPanel – Solved
Karen Chard
~ Modified: 21-05-2022 ~ How To ~ 5 Minutes Reading
After reading this article, you will learn how to migrate from email to another account from cPanel directly. Using professional solutions simplifies the process of transferring cPanel emails.
Millions of people worldwide use email services such as Gmail, Yahoo Mail, Outlook.com, and Rediffmail, etc. All these services are best for personal email use. But when we communicate with others for business purposes, these email addresses don't work in an official conversion.
Many companies have their own website domains or other commercial email solutions. For official behavior, most companies are using their own email addresses provided by cPanel instead of the general email addresses like @live.com, @gmail.com, @outlook.com, @yahoo.com, etc.
The Website Control Panel (cPanel) is a Linux-based control panel to manage all your web connection services in one place. Almost all Linux-based hosting providers use cPanel-based services. In cPanel, webmail is probably a common feature to access your official email accounts.
All cPanel based webmail services offer three webmail platforms where you can use your email databases such as Horde, Roundcube and SquirrelMail. But there are many users who are confused about their webmail services. Therefore, they are looking for solutions such as how to migrate emails from cPanel webmail accounts.
"Recently, I got a new job in my hometown location. My current company provided me with a cPanel based email service. So, before leaving my job, I want to transfer cPanel emails to Gmail account. Does anyone know how to migrate email from cPanel emails ? Please help me!!!!!!"
— Emma
Instant Solution: cPanel Email Migration
If you are one of those looking for a solution to migrate email from cPanel. Then you are viewing the correct article. However, there is no manual solution available for migrating cPanel email. Therefore, we use an all-in-one Email Backup Wizard solution.
This application allows you to transfer emails from all cPanel webmail accounts to multiple locations. You can use this application on all Windows-based and Mac-based computers.
Download for Windows Download for Mac
Steps to Migrate cPanel Emails to Another Account
Launch cPanel Email Migration on Windows.
Select the cPanel webmail option and enter credentials.
Pick only required email folders from the list.
Select the destination saving option or IMAP option.
Click on the next button to migrate emails from cPanel account.
Note: – This is a test based applications that allows you to transfer only a few emails from cPanel based webmail services. If you want to migrate full mailbox items, buy a licensed version of this utility.
How to Migrate cPanel Emails to Another Account – Three-in-One Solution
First, you need to download the program on your Windows and Mac-based computer.
Download for Windows Download for Mac
Launch the cPanel Email Migration tool on your computer.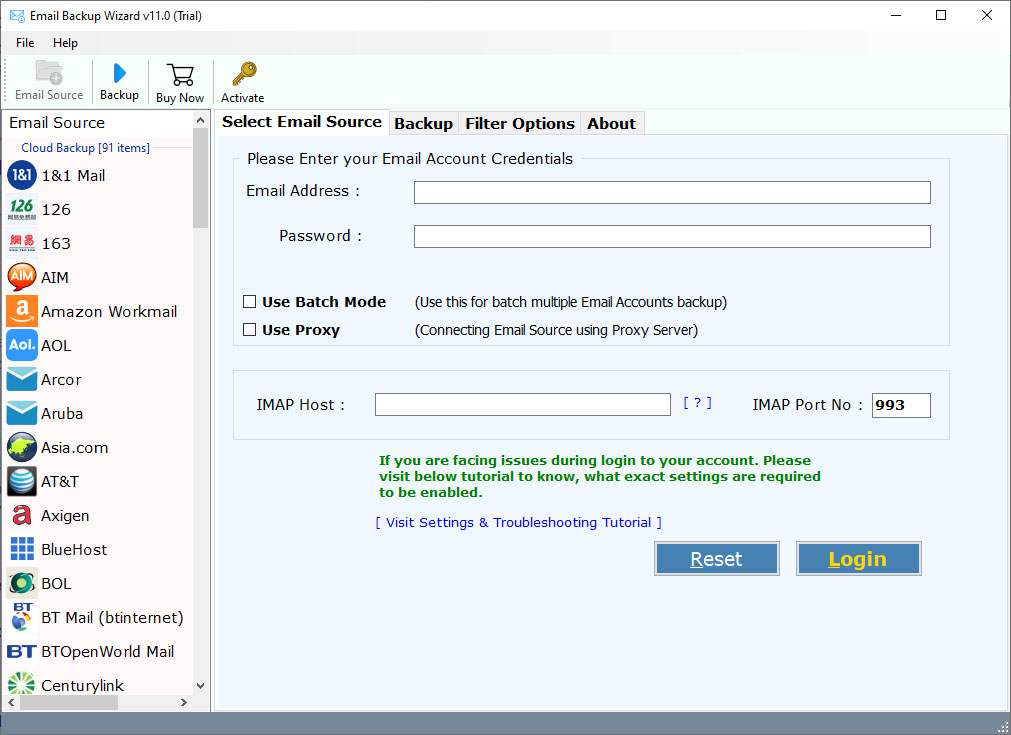 Now, choose the cPanel webmail option from the list. The software supports all cPanel webmail option: –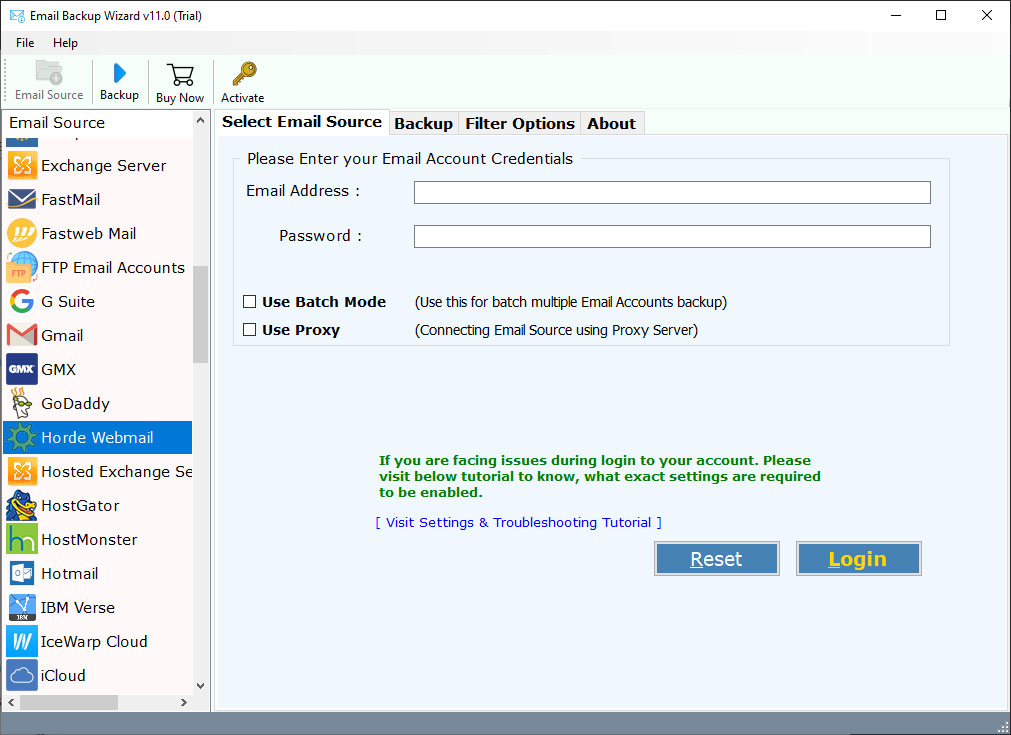 Roundcube Webmail Option: –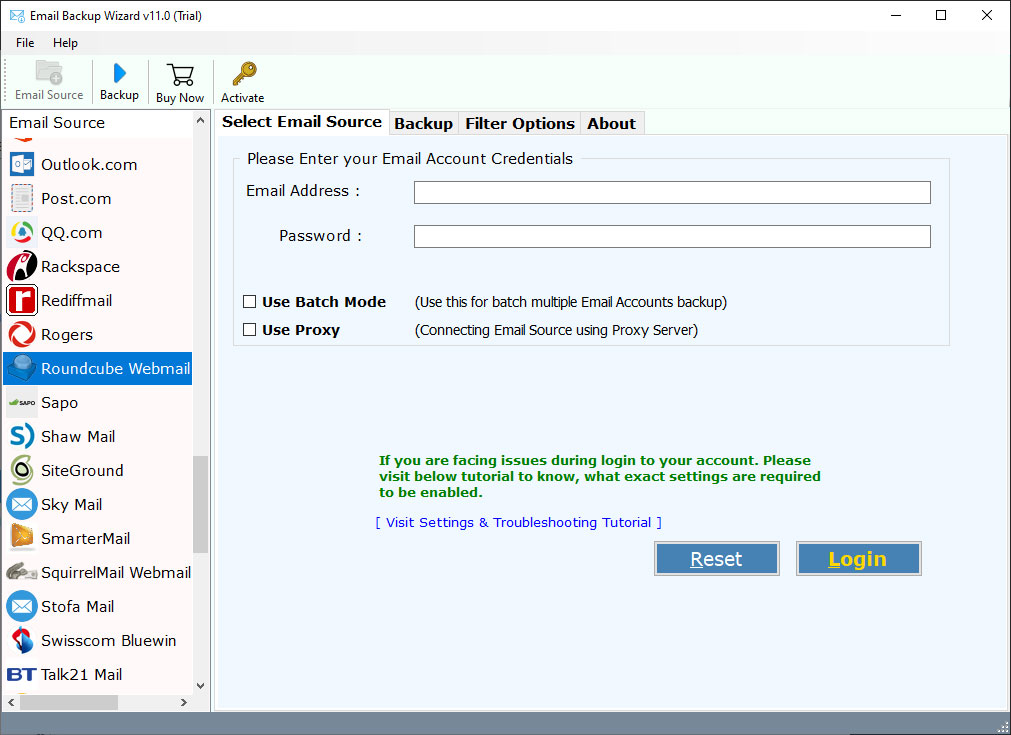 cPanel SquirrelMail Webmail option: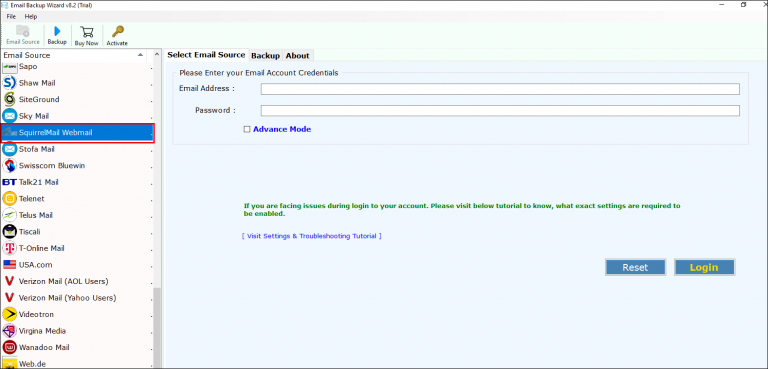 IMAP Option for download emails from cPanel IMAP Server: –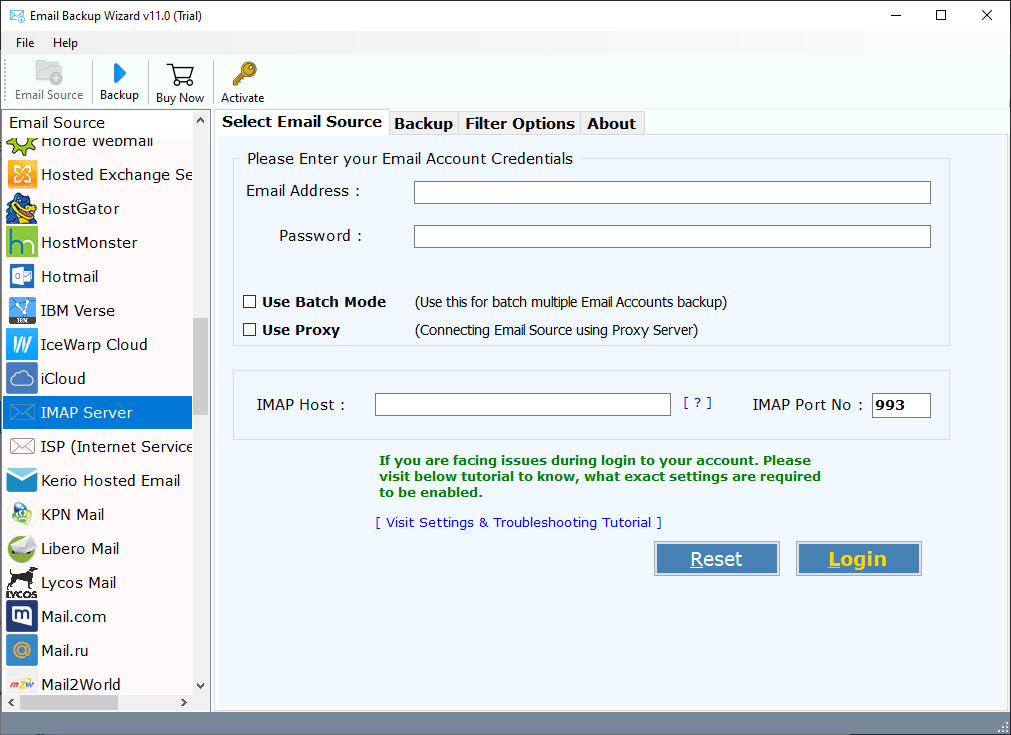 After selected the cPanel Webmail option, enter the details of your cPanel email account in the user interface panel.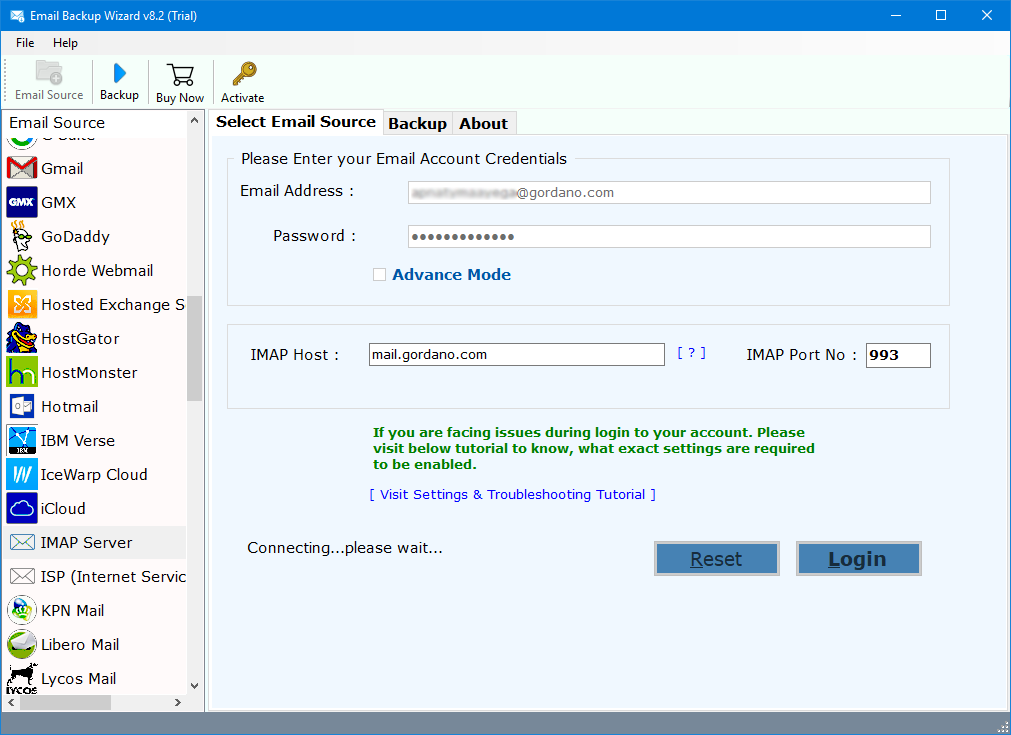 Then, click on the Next button. here, choose the required email folders which you want to migrate from your cPanel email account.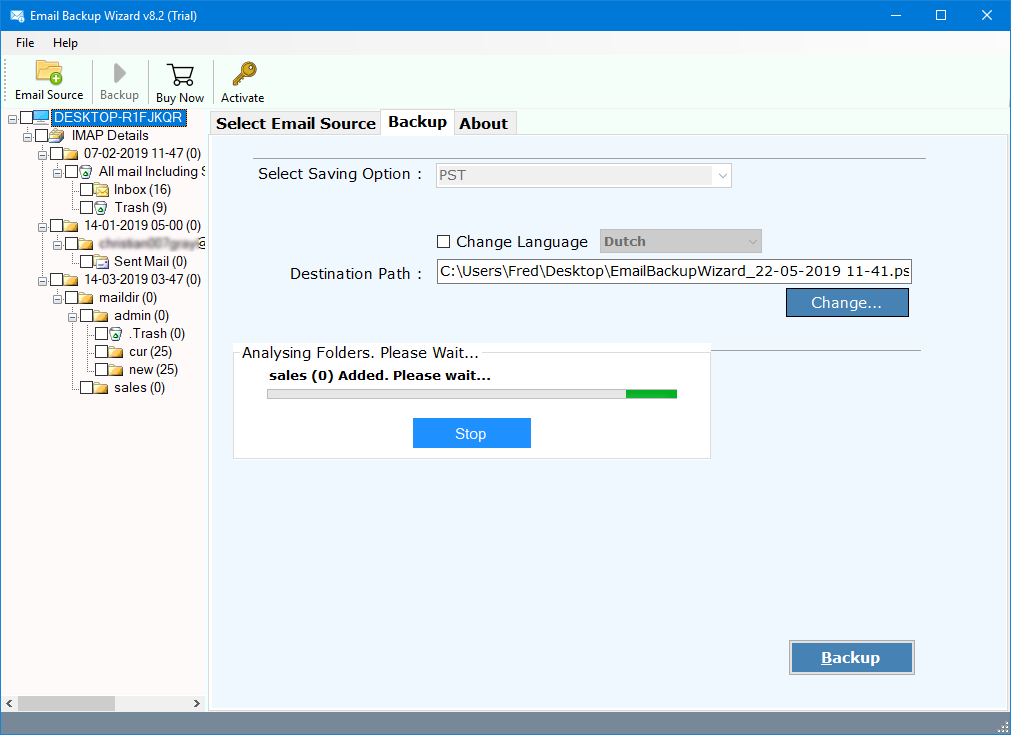 After that, choose the required saving option from the list.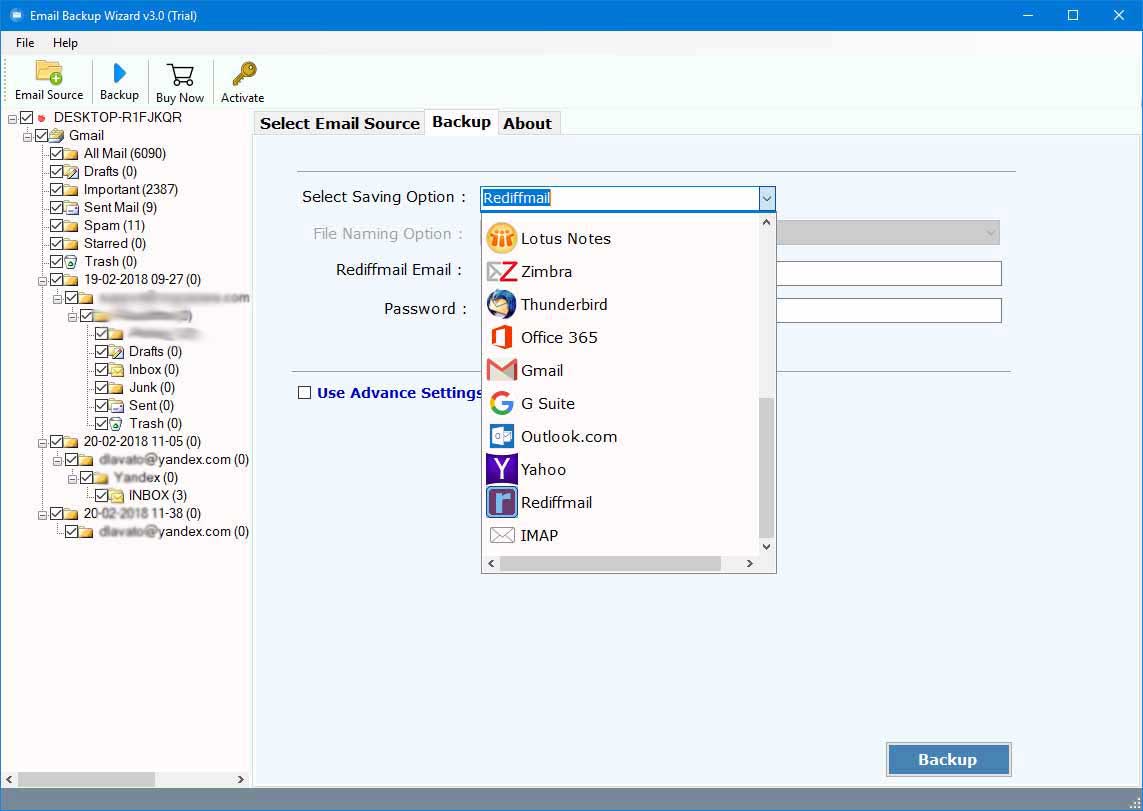 Now, enter another email account address or other credentials information.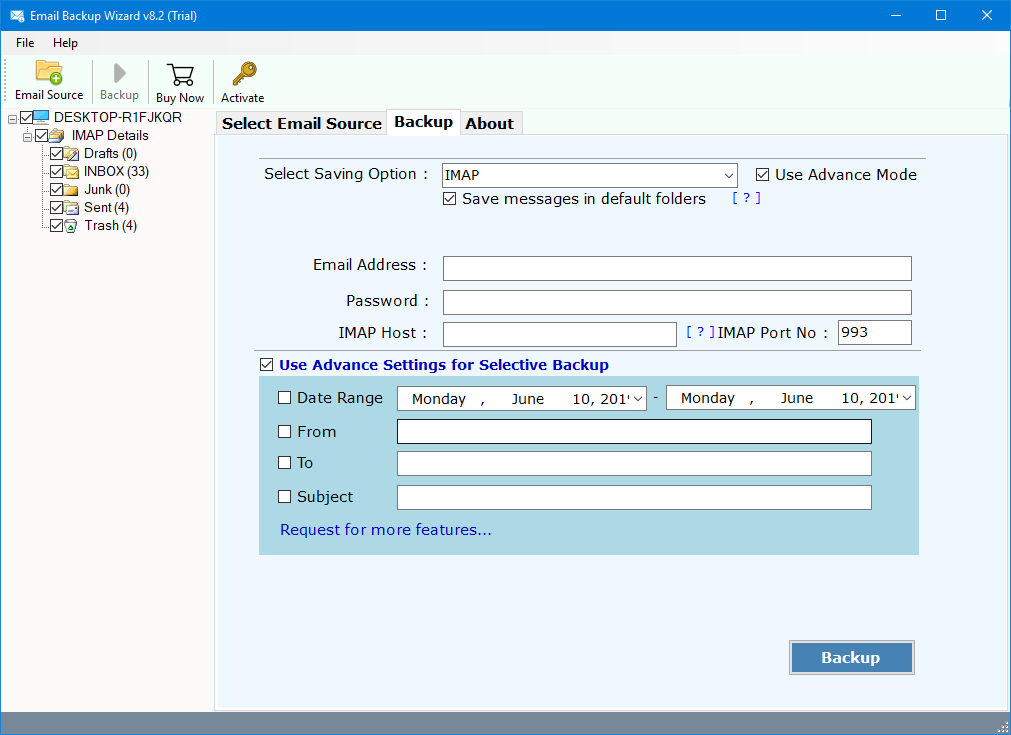 Finally, click on the next button to migrate cPanel emails to another account.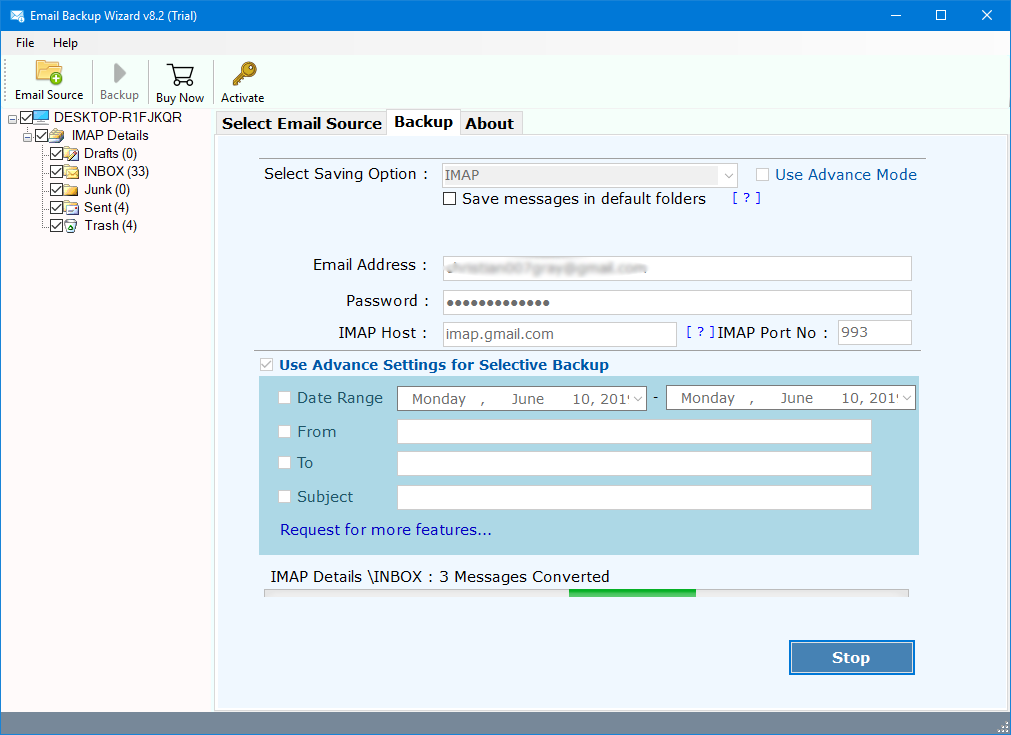 cPanel Email Migration Tool – Benefits & Its Features
100% Safe User Interface:
This cPanel Email Migration tool comes with a completely secure user interface panel. While migration of cPanel emails, the software never stores your email account credentials and your personal information inside the user interface panel. It is a professionally tested utility that provides a completely secure user interface panel.
Migrate Multiple cPanel User Mailboxes:
The software not only migrates emails from a single cPanel email account. But also allows you to transfer emails from multiple cPanel user accounts at once. For this, you need to enable the batch mode options and upload a CSV file contains all your cPanel email account credentials.
Maintain Original Folder Hierarchy:
While migrating emails from cPanel email accounts, the program will keep the email folder structure. So that, after complete the process, you will get the original folder hierarchy structure without any changes.
Selective Email Migration:
The software provides multiple filter options which used to migrate only required emails from cPanel accounts. Using this solution, you can migrate cPanel emails by date, by subject, by email address, and many more options.
The software comes with a completely independent solution to migrate emails from cPanel accounts. There is no need to install any other applications or utilities for cPanel email migration process.
Support all Microsoft Windows and Mac OS:
The software supports all editions of Microsoft Windows as well as Mac operating systems such as Windows 10, Windows 8.1, Windows 8, Windows 7, Windows Server 2019, Windows Server 2016, Windows Server 2012, macOS 10.15 Catalina, 10.14 Mojave, 10.13 High Sierra, etc.
Conclusion
In the article above, we have discussed how to transfer cPanel user email accounts to another location or local computer. However, there is no manual solution available for transferring emails from cPanel account to another account. So, we need to use a third-party utility. This RecoveryTools solution supports all three cPanel webmail services. Therefore, it does not matter which cPanel webmail service you are using. If you have any issues with the product and its process, then feel free to contact our technical support team.