How to Import SolarWinds Downloaded Email Archive Zip File to Gmail ?
Karen Chard
~ Modified: 19-05-2022 ~ How To ~ 5 Minutes Reading
"For many years I have been using SolarWinds Mail Assure solution for my Microsoft 365 accounts. But yesterday I needed to see some historical email data and print some client information that I had deleted from my Microsoft 365 account. SolarWinds Mail Assure doesn't allow me to print and view email archiving data. This only allows me to download archived messages in zip (*.eml) format. After discussing with my team, we decided to import SolarWinds email archive into Gmail account. Does RecoveryTools help me in this matter ?"
Often the RecoveryTools team gets these types of queries, where users want to restore email archived data to Gmail or another account. Therefore, we provide a wide range of products that helps you to easily restore your email data.
This rapid phase of technology demands emails for communicating with your peers at home or in business. Humans are slaves to email services and each of us knows the importance of email in our daily lives.
That is why most of us periodically take email archive copies of mailboxes. For this, we take the help of many email archiving companies or products to secure our database. SolarWinds Mail Assure solution is one of them.
Our motivation in writing this article is to help customers who want to restore and open SolarWinds Mail Assure downloaded Zip data in Gmail account. If you are one of them who wants to know the procedure to import SolarWinds Email Archive into Gmail accounts. If yes, then we are writing this article for you.
How to Import SolarWinds Email Archive into Gmail ?
We at RecoveryTools make it clean and simple processing for both users — whether novices or large associations have imported SolarWinds Email Archive to Gmail account easily. With the help of this application – RecoveryTools EMLX Migrator – can easily restore SolarWinds Email Archive into Google Workspace account.
As we know that SolarWinds Mail Assure allows you to download archived messages to Zip format on your local computer.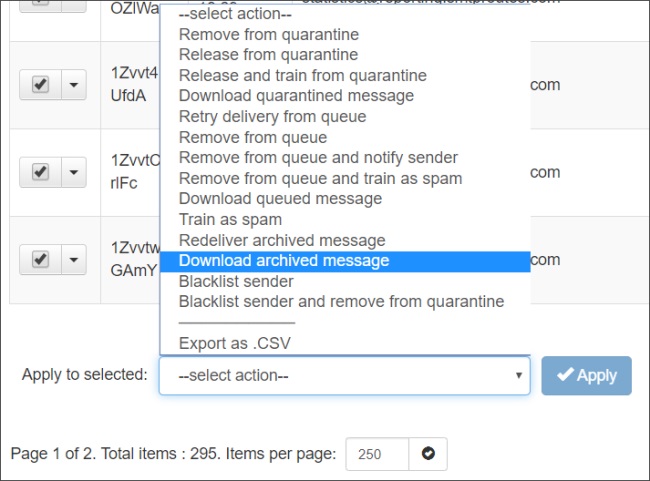 You can easily extract ZIP file data with the help of Windows Explorer or other ZIP data extractor tool. You will find EML files in the extracted data, that holds your mailbox email information.
RecoveryTools solution can convert these files to readable formats or you can import these files directly into your Gmail account. The utility gives multiple saving options including Gmail or Google Workspace (G Suite) option.
In the following section, you will learn the process with the help of screenshots. But before that you have to download this application first.
Step-by-Step Procedure to Import SolarWinds Downloaded Zip Emails to Gmail
Step-1. First of all, you need to install or run this application on your computer.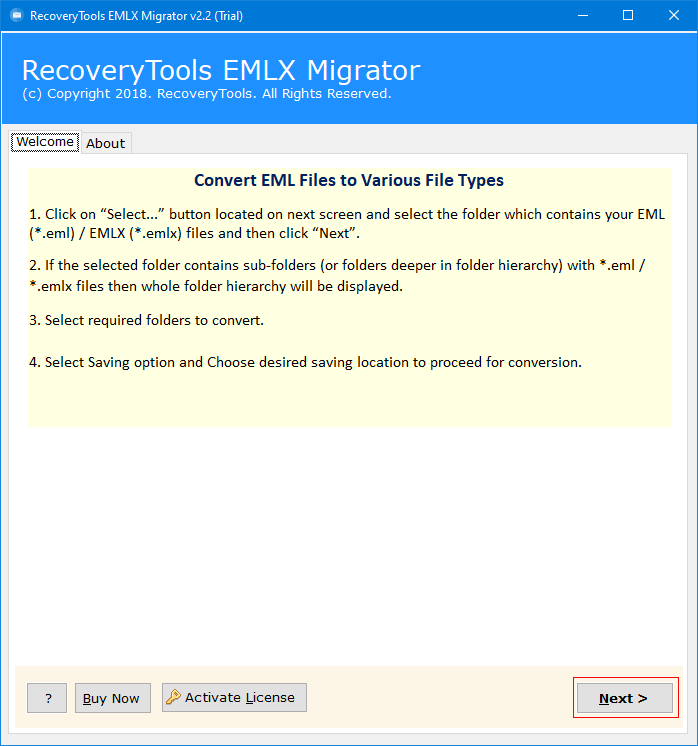 Step-2. The tool offers two options to choose your SolarWinds downloaded files.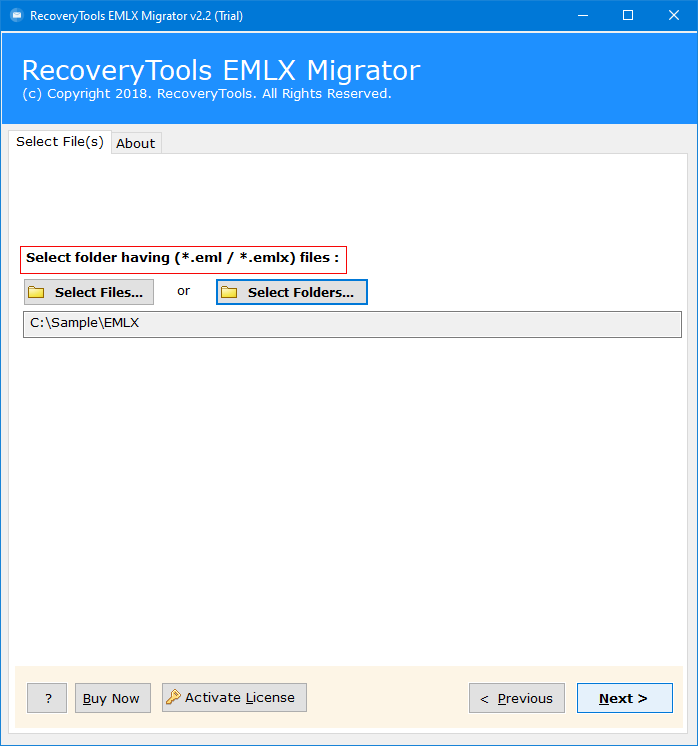 Step-3. Choose the necessary emails from the list that you want to import on Gmail account.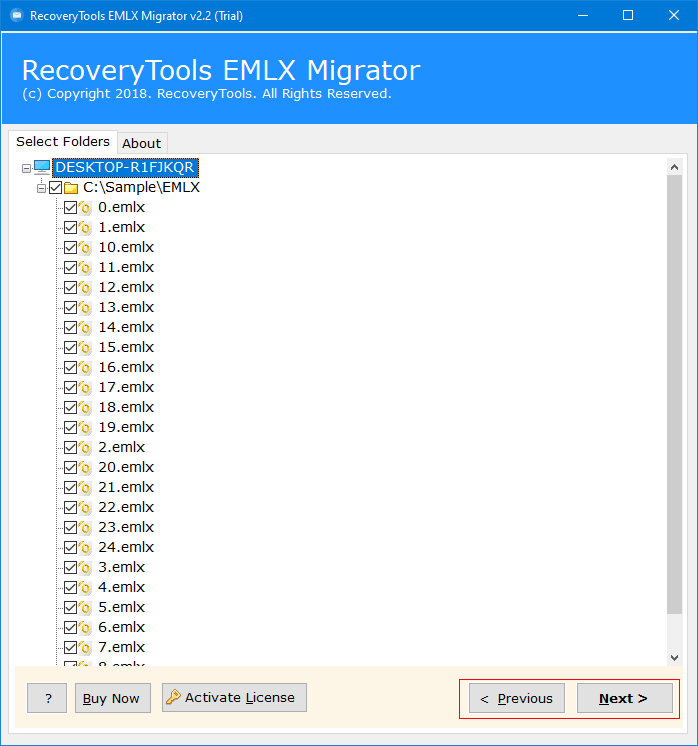 Step-4. Select the required Gmail saving option from the list of file saving options.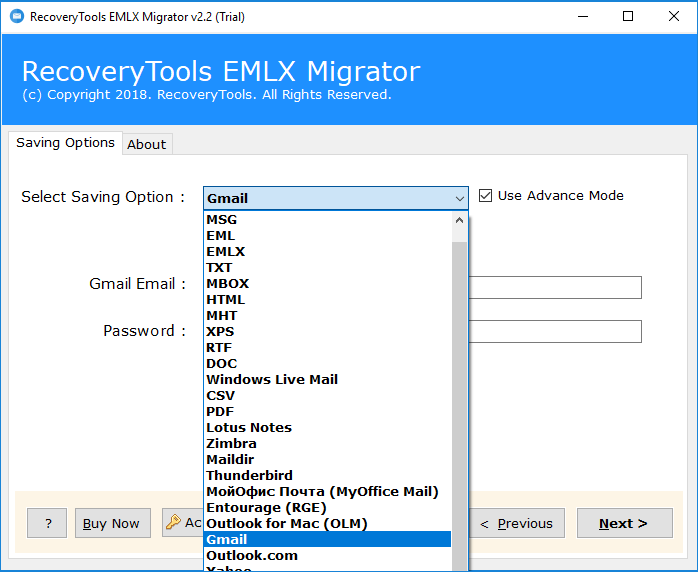 Step-5. Enter your Gmail account credentials in the user interface panel.
Step-6. Click on the next button to import SolarWinds Email Archive into Gmail.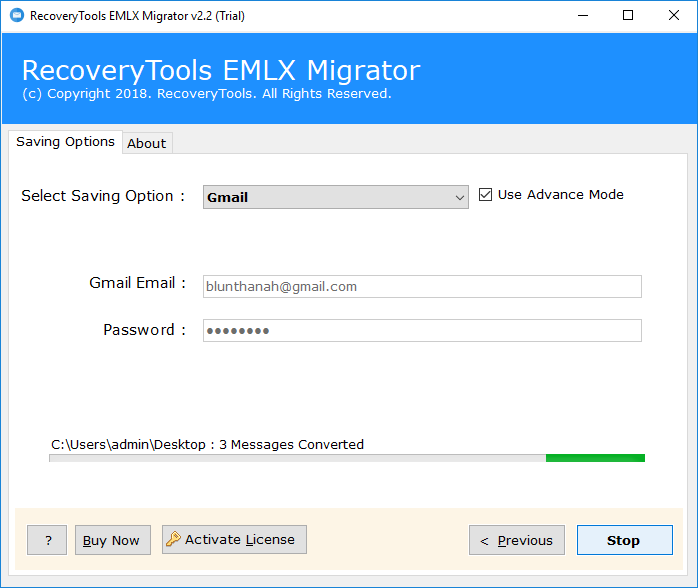 Step-7. When the process is completed, the software pop-up a completion message.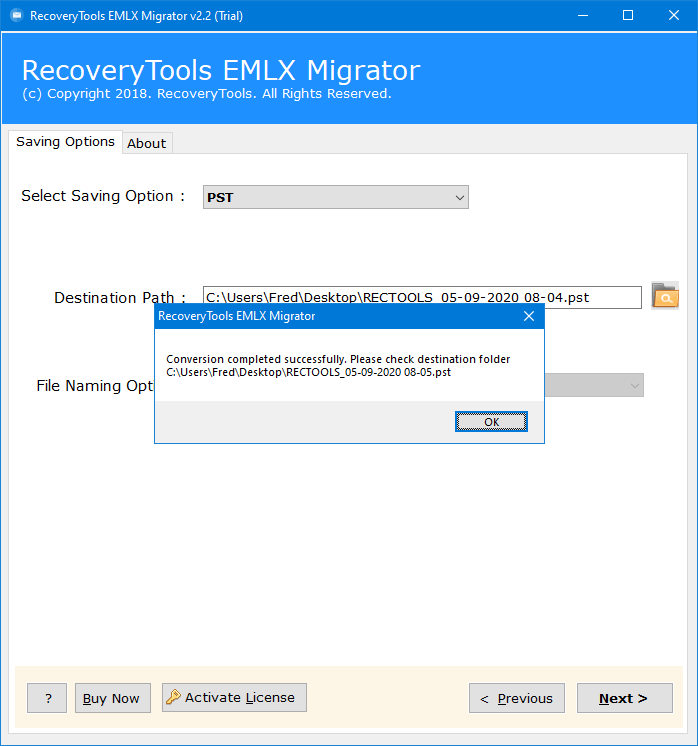 Advantages of RecoveryTools Restore Solution for SolarWinds Mail Assure
Migrate Batch SolarWinds Email Archive into Gmail: – The software gives dual options to choose various SolarWinds email archive extracted files at once. The select folder option gives the facilities to load all the files in a folder or sub-folder in the interface panel.
Selective Email Migration Process: – Why to do a long process for importing SolarWinds Email Archive into Gmail. The software gives the facilities to choose the required files which you want to import on your Gmail account easily. After selected SolarWinds Email Archive data, the software gives the facilities to choose the required data easily.
Clean and Secure User Interface: – The software comes with a completely secure interface to migrate SolarWinds Email Archive into Gmail. During the process, the software never stores your personal data inside the interface.
Simple & Consistent Platform: – The software comes with a simple and consistent interface that can easily understand by any technical or non-technical user. It is designed with a logical layout that avoids any confusion for users.
Keeps Intact Original Email Structure: You don't need to panic about the email structure of SolarWinds Email Archive files. The software keeps all email properties including email with attachments, images, subject, hyperlink, email addresses (to, cc, bcc, from) information, email formatting, etc.
Windows Supportable Application: – The software supports all editions of Microsoft Windows & Windows Server editions. One can easily install this application on Windows 10, Windows 8.1, Windows 8, Windows Server 2019, Windows Server 2016, Windows Server 2012, and it's below variants.
Common Asked User Issues
Does the application work on my Windows Server 2016 computer ?
Yes, the program supports all your Windows Server machines without any issues. So, you can install this application on a Windows Server 2016 machine without any issues.
Does the utility keep my attachments during the process ?
Yes, the software maintains all the email properties without facing any issues.
Can I install this application on a Mac OS X computer ?
For a mac computer, you need to download the Mac editions of this application.
What is the limitation of trial edition of this application ?
The demo edition allows you to import only 25 emails from SolarWinds Email Archive into Gmail account.
Conclusion
Hope you like our solution. If you have any suggestions, then you can contact us via live support chat or email. In this article, we have explained the way to import SolarWinds Email Archive into Gmail account. If you want to know the process, please read this article carefully. We also offer a demo edition to test this application before the process.