How to Open OLM Emails in Excel Spreadsheet ?
Karen Chard
~ Modified: 03-06-2022 ~ How To ~ 4 Minutes Reading
Overview: Are you searching for alternative solutions to import OLM to Excel on Windows & Mac Computer? If so, then your searches end here. In this post, you will get a flawless method to open OLM Emails in Excel Sheet. So, keep going with the flow.
One of the major reasons for importing OLM into Excel includes when people need to view their contacts, emails, address book, email addresses, etc., in a spreadsheet program. Which is easy to edit or view in Excel. But before that, we explain all the procedures, let's understand both formats.
OLM file is utilized to store numerous things like emails, contacts, address books, folders, and many more. Outlook for Mac consequently stores its whole information database in the OLM format. Therefore, your data on Outlook for Mac will be saved in an OLM file that you can use later in the future amid difficulty.
On another hand, Microsoft has now turned into the biggest programming organization. It is one of the most significant organizations on the planet that gives offices useful programs. That is the reason numerous clients need to work and switch their foundation with Microsoft items.
Microsoft Excel is one of them. It is the preferred choice of customers for data management. In the event that you are completing something manually, Excel has a simple way to arrange a list of email addresses, email body, and many more in tabular form.
Recommended Solution – Import OLM to Excel Tool
RecoveryTools OLM Migrator Utility is a great solution to extract emails into CSV files. All types of users can easily use this solution to import OLM emails into Excel program. The application is easy to use, empowering clients to work on it basically and easily with next to no specialized help. The product is 100% secure and shields your information from any threat. You can easily install this application on your Windows and Mac computers.
Get the Solution Now:
Note: Try this demo version of this solution to import a few OLM emails to Excel program. For more, you need to buy this application for lifetime use.
Steps to Import OLM to Excel Workbook
Launch the solution on your computer.
Select the OLM files with dual mode of choices.
Select the required email folders form the list.
Choose the CSV option and set destination path.
Start the process to import OLM to Excel Sheet.
How to Open OLM Emails into Microsoft Excel ?
Launch the solution on your Windows and Mac computers.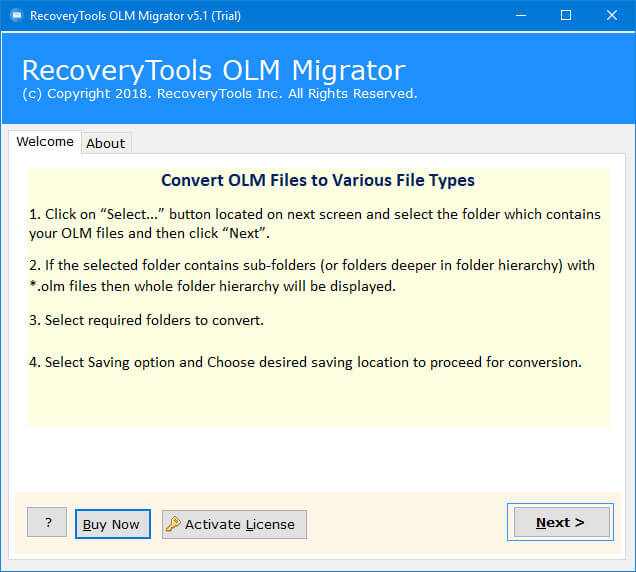 Select the OLM files with dual selection options – Select Files or Select Folders.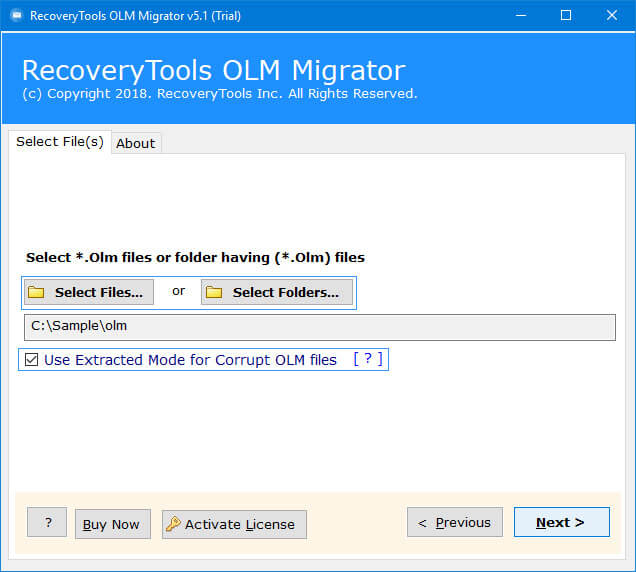 Choose the desired folders from the list of mailbox folders.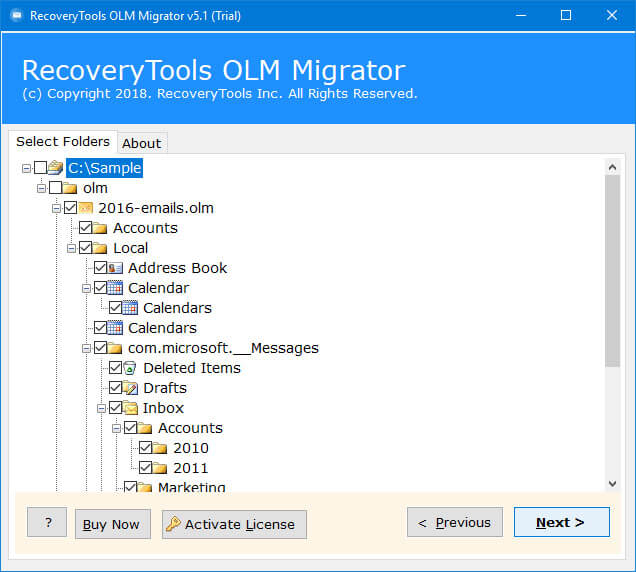 Now, choose the required CSV file saving option from the list.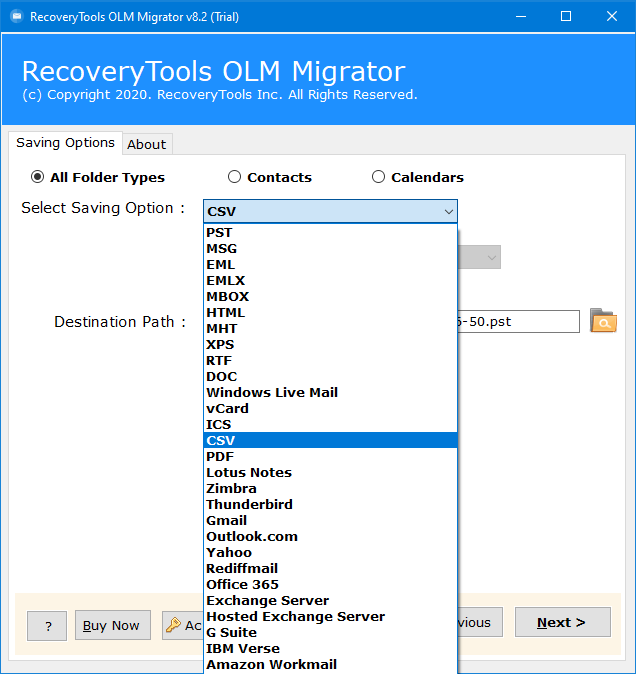 Set the destination location path to save resultant data at user location.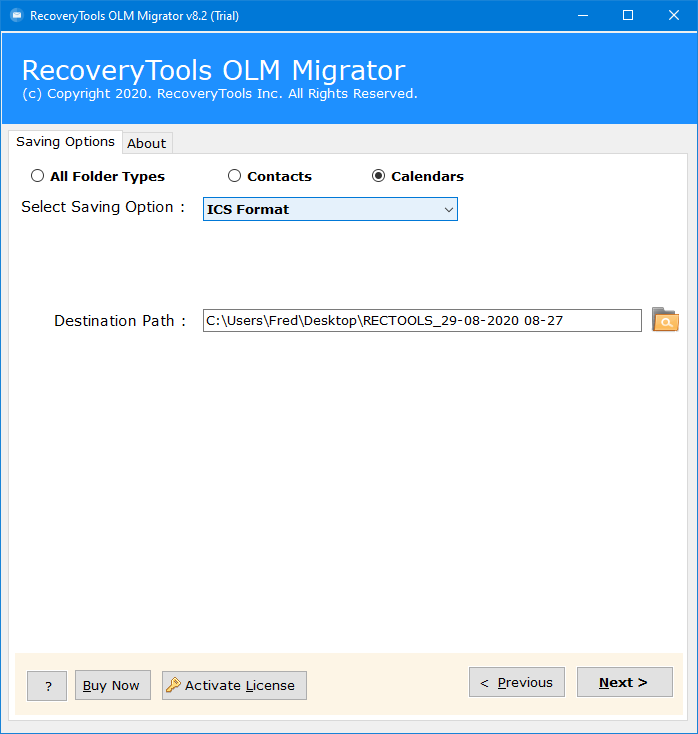 Start the process to import OLM to Excel workbook & sheet.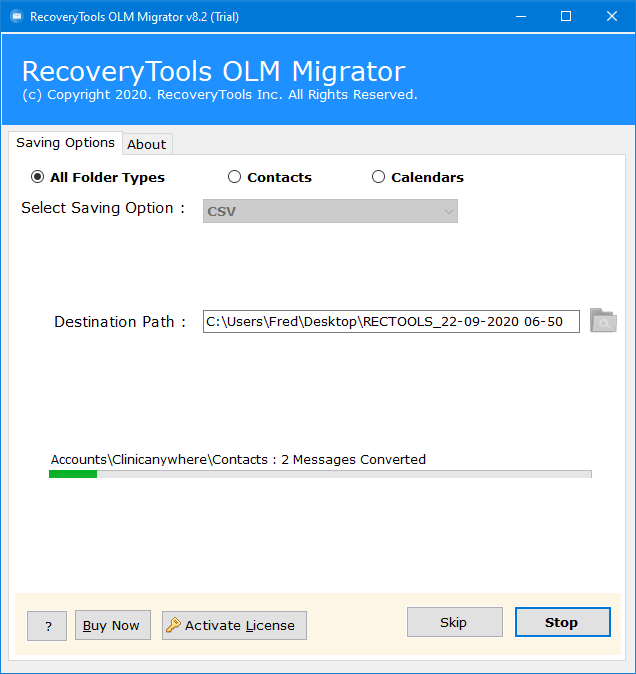 Once Conversion is finished clicking on the OK button.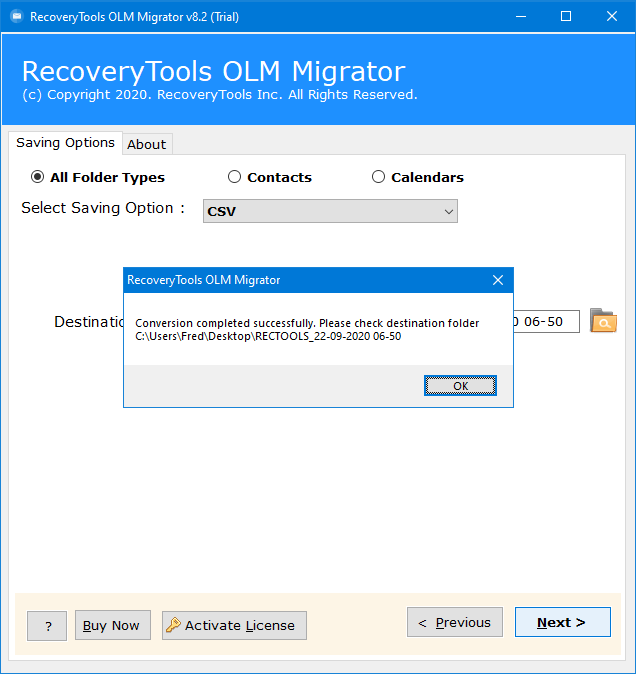 Top Advantages of OLM to Excel Converter
The product is professionally developed and delivers results with total accuracy.
The solution offers dual batch options to choose multiple OLM files at once.
It also offers many advanced filter options to export only required emails, contacts, and other items into Excel.
While the process, the solution keeps all email elements and properties in original format.
The software comes with a simple and consistent graphical user interface, which makes it easy to use the platform.
It is a 100% Secure user interface that never stores your credentials in the software caches.
The solution is also available to extract OLM Email addresses to Excel sheet.
While the process, one can easily choose the resultant location path to save Excel files at any location.
One can easily download the solution on Windows and Mac Computers. The solution supports all editions of Microsoft Windows including Windows 11.
Conclusion
In the above article, we have explained the complete procedure to import OLM emails into Excel Sheet. If you want to view all Outlook for Mac databases including contacts, emails, address book, email addresses, etc. In Excel Sheet. Then read this post and download the required solution. This tool is the smartest and reliable solution to import OLM to Excel spreadsheet easily. Likewise, it offers a free demo version to export only 25 OLM email documents. Also, you can purchase the licensed edition of this tool.