How to Import MBOX Files to G Suite Account? Query Solved!
Karen Chard
~ Modified: 21-01-2023 ~ Google ~ 5 Minutes Reading
Overview: – Do you want to import MBOX Files into G Suite account. But still unaware to do the same? Then, now don't worry as we have come up with a reliable solution for importing multiple numbers of files. Just stay with us till the end, and get the complete solution to your mentioned query.
In this technological world, everyone wants an easy technical way to resolve their issues. MBOX has a common file type used by multiple email clients and webmail accounts to store mailbox data. All the messages are stored as a single, long, text file in a string of concatenated email messages. Each message is separated by From_ Keyword.
Some of the major email clients and online platforms which support MBOX files such as Mozilla Thunderbird, Microsoft Entourage, Qualcomm Eudora, G Suite, etc. It provides options to extract mailbox data in MBOX format. But manually no one can import files to a G Suite account directly.
User Query
I have a lot of MBOX files stored in my system from my previous account. Now, I am thinking to move to G Suite to manage my entire business data. In fact, I am finding a way to import all those files to G Suite so that I can be able to secure all my data. Is there any powerful solution present that can help me to deal with the same issue effortlessly?
Expert's Recommended Solution – Import MBOX to G Suite
RecoveryTools MBOX Migrator Tool provides a direct option to do so. The utility can easily batch import multiple or even unlimited number of files within a single attempt without any kind of loss of data. Apart from that, the entire hierarchy of all the files and folders will be maintained throughout in an original manner.
Moreover, the tool has been specially designed with a high-technological algorithm that can be easily used by all novice as well as technical users. Since there is no direct way to import the data into the G Suite account, that's why our experts designed this tool in order to understand the queries and needs of the users. During the import process, the application preserves Meta properties, key elements, as well as Internal System Folder Hierarchy of emails.
This mentioned tool also supports 15+ formats to export the data such as MBOX to PDF, MBOX to PST, MBOX to CSV, MBOX to Lotus Notes, and MBOX to Maildir, import MBOX to Gmail, import MBOX to Google Workspace, MBOX to Office 365, and others.
Download the mentioned MBOX to the G Suite import tool for free of cost and start importing the files.
How to Import MBOX File to G Suite?

Run MBOX to G Suite tool on your system.
Select MBOX with dual selection options in the interface.
Choose the required files to import.
Pick the G Suite and enter credentials.
Import the files into G Suite.
Complete Process to Import MBOX file in G Suite Account
First, Install & launch the software on your Windows Machine.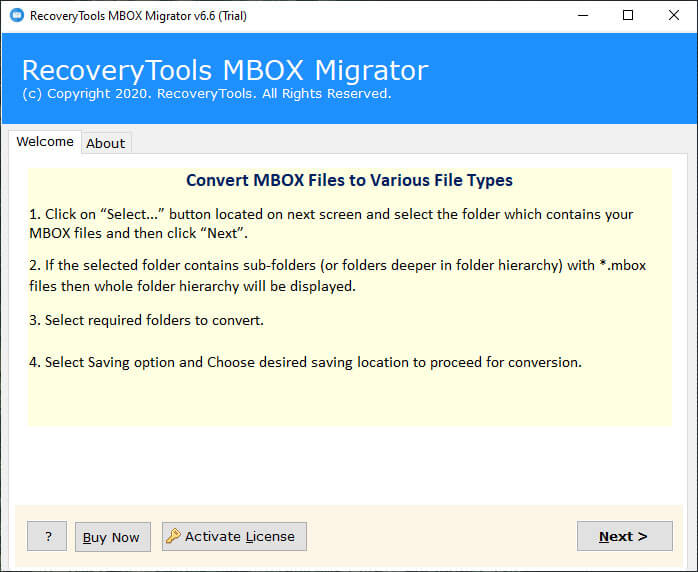 After that, load source MBOX files. Click on Select Files or Select Folders to browse the Folder containing files.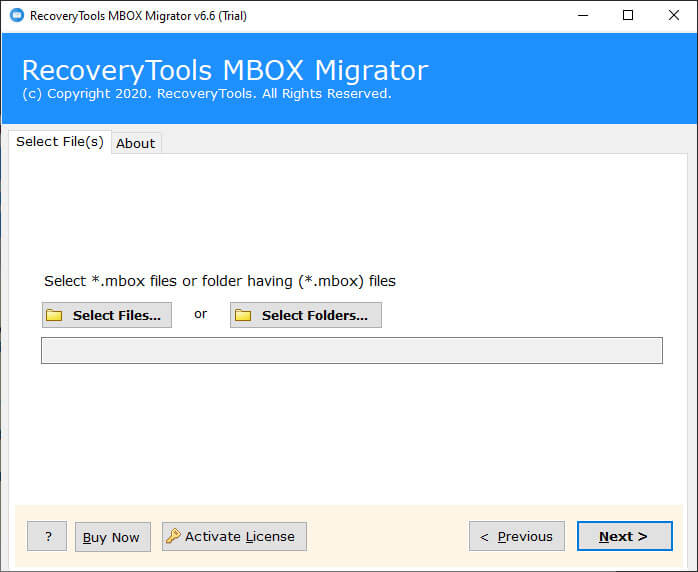 Thereafter, check/uncheck the mailbox items and internal folders hierarchy.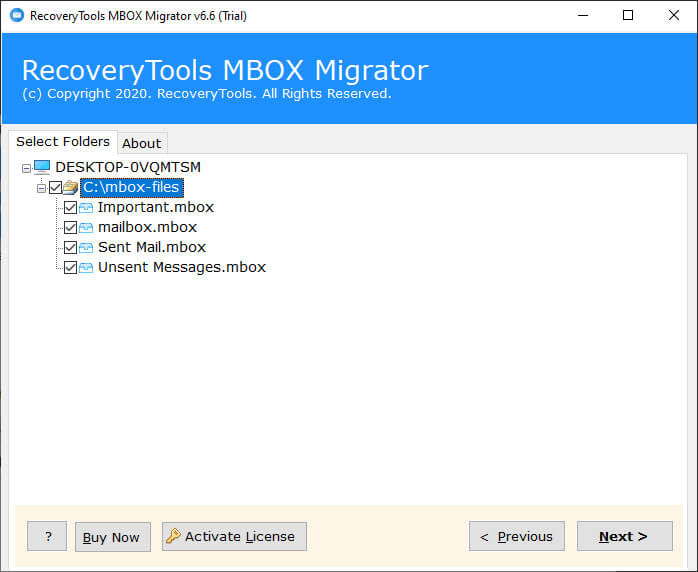 After that, choose the G Suite Saving option from the list of options.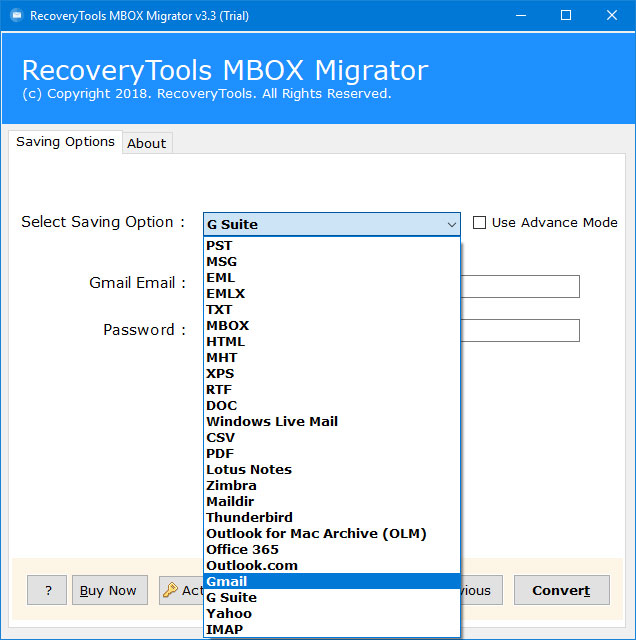 Also, you can select advance filter options to import the data in a selective manner.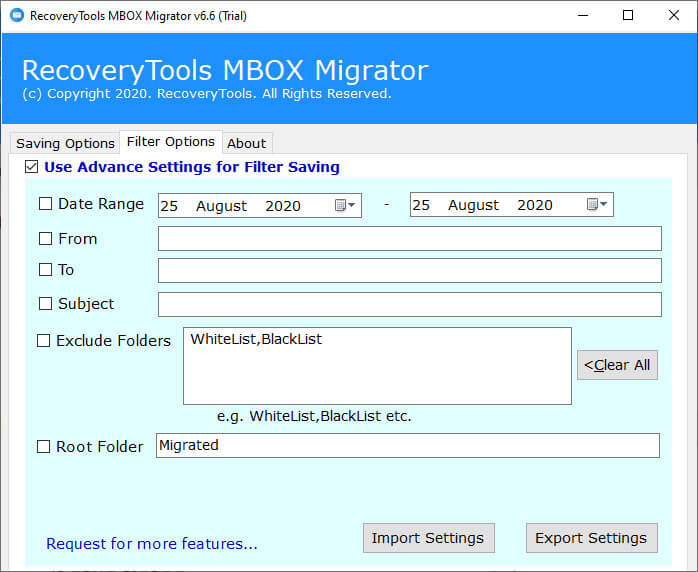 Thereafter, enter the G Suite Account login credentials to start the process.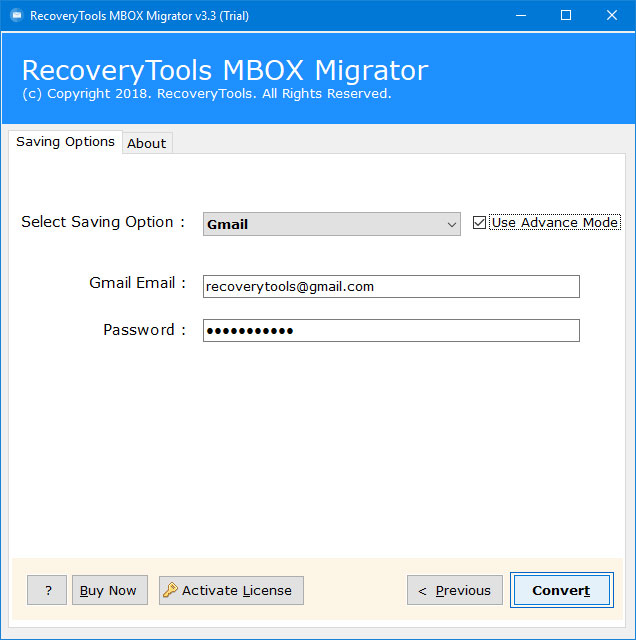 After that, click on the Convert button & it will instantly start importing the data.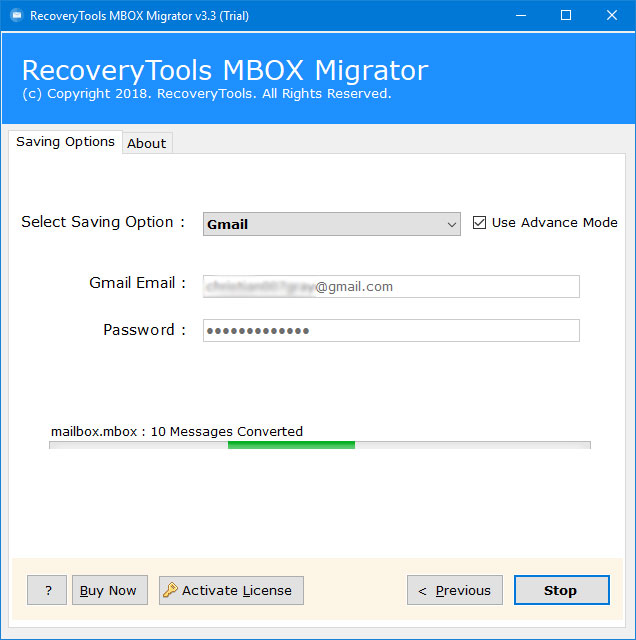 Thereafter, click on the OK button after the successful conversion process is finished.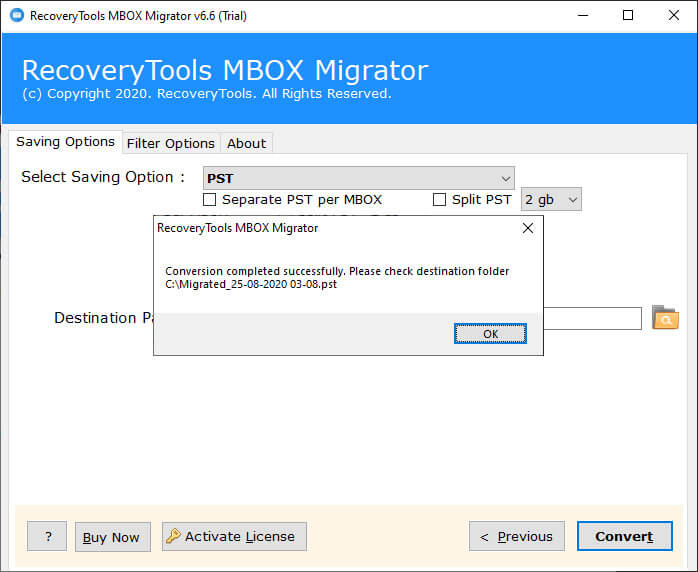 Hence, by performing these simple steps, it is possible for users to easily import the data. Just log in to your G Suite account and see the imported data there.
Note: If in case there arising issue while configuring / authenticating your G Suite account, then you need to do some additional settings mentioned below.

Setting 1: Enable IMAP Access

Go to your G Suite account.
Then, go to Settings >> see all settings.
Click on Forwarding and POP/IMAP.
Enable IMAP from there & Save changes.

Setting 2: Generate App Password

Go to Manage your Google Account. 
Click on Security.
Under Signing in to Google >> App passwords and Sign in there.
(If App passwords is not showing, that means, you didn't setup 2-Step Verification there.)
Then, select Apps >> choose the App and select the device you are using.
Follow the instructions and the 16-character app password will generate on device.

At last your task will be done, and now you will be able to authenticate your G Suite account. For more information with screenshots, you can also see Additional Settings.
Prime Features of MBOX to G Suite Import Tool
User-Friendly Interface that can be easily used by all the novice as well as the technical users.
Upload MBOX files or folders using the dual methods mentioned on the panel.
Import multiple or even unlimited numbers of data with no data loss.
Data Consistency will be maintained throughout the process by maintaining the hierarchy of all the files and folders.
Preserves the email meta properties, email elements, and internal folder structure of all the mailboxes.
Selectively import the required number of files and folders according to the requirements.
Advanced Filtrate option to locate some specific data using different intents.
Compatible to run on all the versions of Windows OS as well as Mac OS. 
Conclusion
This article deals with the entire solution to import MBOX files to G Suite account in a proper manner. A lot of other solutions and perspectives are already available in the market but the main concern is to get a perfect and verified solution that gives the proper assistance to the users. That's why we recommend you to use the above-mentioned tool to carry out the results as soon as possible.