How to Import Google Takeout data to Thunderbird ?
Here In this article, you will learn the process to import Google Takeout to Thunderbird quickly. We explain the method of directly importing Google takeout data to Thunderbird clients.
Mozilla Thunderbird is an open-source cross-platform email client application. Thunderbird gives you full control and ownership over your email. Thunderbird has many different features such as Message Management, Junk filtering, Extensions, and themes, etc.
Unlike the Thunderbird, Google Takeout is a service provided by Google Inc. The Google Data Liberation Front launches this service on June 28, 2011 for every Google Account user to download your Google Account (Gmail, G Suite, Google Workspace) data and apps data locally.
Using the Google Takeout service, users can easily download Google data to the local storage location. This will provide an easy process to download user's personal data from multiple apps such as Gmail Mailbox, Android Play, Bookmarks, Blogger, Contacts, Calendars, Chrome Data, Drive Data, etc.
"
Most users of Gmail will always believe that our Gmail account is secure for lifetime. But RecoveryTools always recommend taking a backup copy of your online data to prevent loss. We offer a large range of products to backup your online data such as Gmail Backup Tool.
"
However, most users used the Google Takeout service to back up their mailbox data locally. But Google offers only one file format to export its mailbox data.
It does not provide facilities to restore this takeout data to Google account. There are a lot of users who want to know the solution for importing Google Takeout to Thunderbird.
User Query:
Hi, I have already exported mailbox data from my Gmail account using Google Takeout service. But I don't know how to open Google Takeout data. Thunderbird is a free email client, that why I am looking for a solution to import Google Takeout data to Thunderbird. Does RecoveryTools help me in this matter ?
A Hassle Free-Solution: Import Google Takeout to Thunderbird
If you are one of them who already exported Google Takeout data and want to know how to import Google Takeout to Thunderbird. Then download this RecoveryTools Google Takeout Converter application on your Windows computer.
How to Export Gmail Data Using Google Takeout Service ?
Email takeout service by Google allows you to download all Gmail mailbox email data in zip file format. You can extract this file to get the Google Takeout MBOX file. Follow the given steps to takeout your Google mailbox data locally: –
Step-1. First of all, go to the official Google Takeout Page.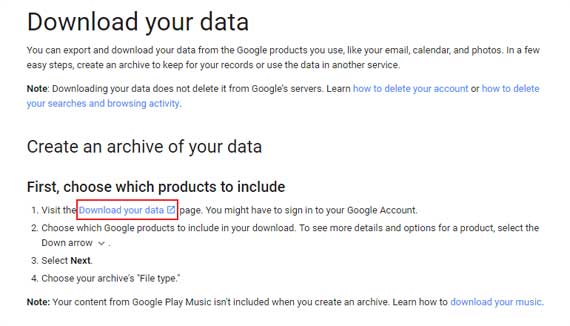 Step-2. Login with your Gmail account and select the Gmail option in the list of apps.
Step-3. Now, choose the archiving method (Zip or TGZ), Size of file (1Gb to 10 Gb), and Location.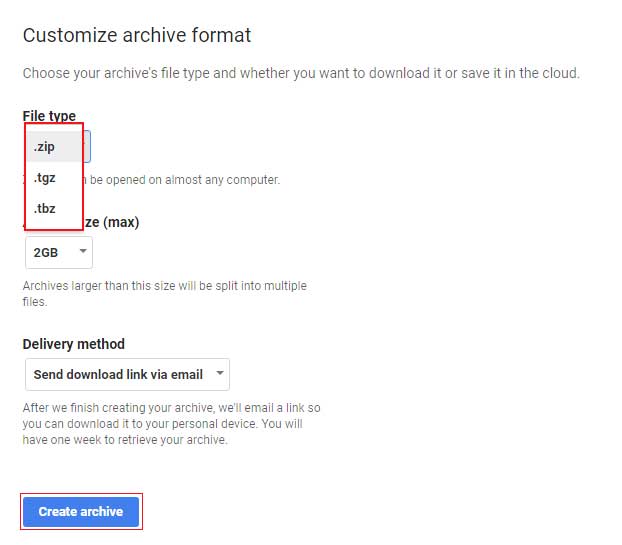 Step-4. Choose the location where you want to deliver takeout files such as Drive, Dropbox, OneDrive, Box, etc.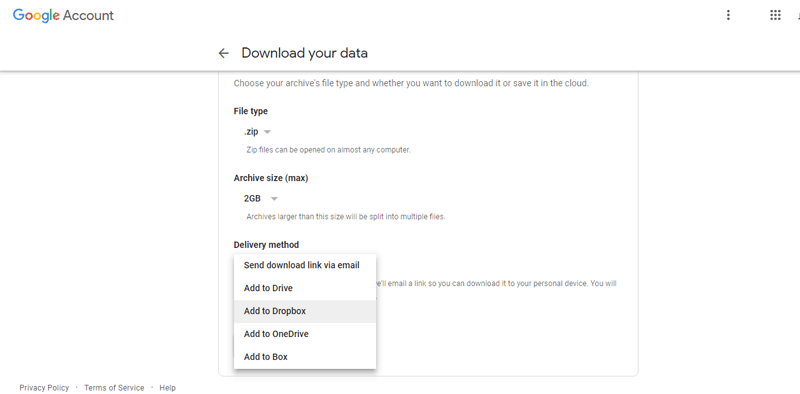 Step-5. Finally, click on the "Create Archive" button.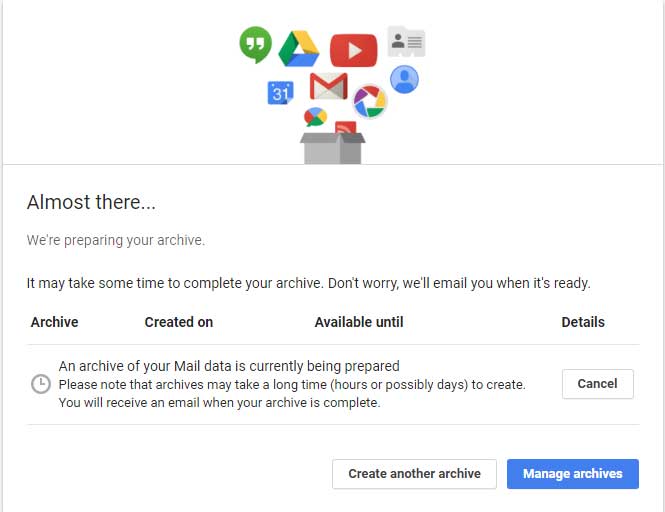 Note: – After completing the process, Google will notify you by email when your data is ready to download.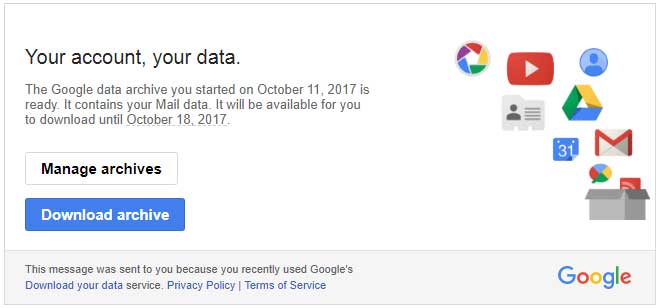 How to Import Google Takeout to Thunderbird ?
First of all, you need to extract your Google Takeout Zip or TGZ file.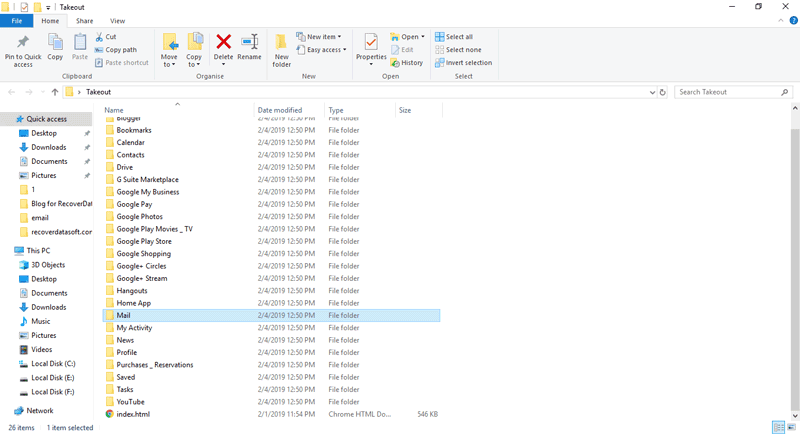 After extracted data, open your Gmail folder to get all mailbox MBOX files such as All Mail including Spam and Trash.mbox, inbox.mbox, sant.mbox, etc.

Thereafter, download this application on your Windows Computer.
Download for Windows Download for Mac
After that, install or launch this application and read all the instructions.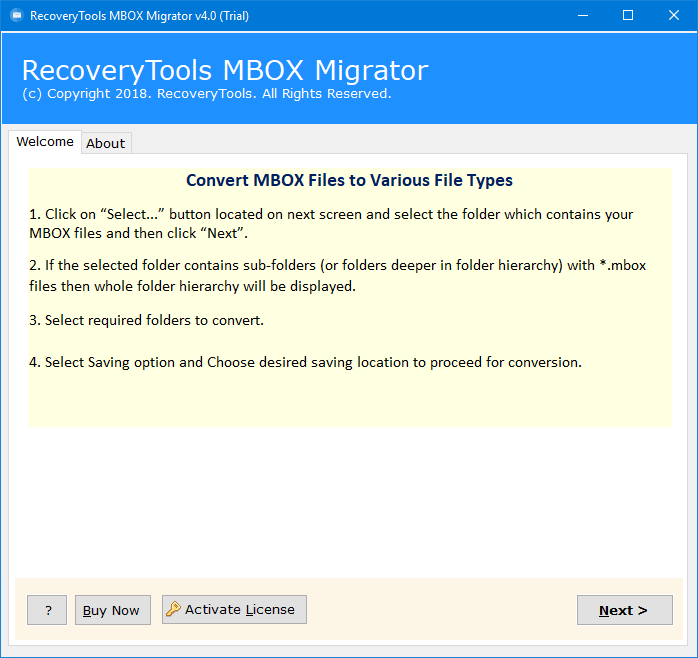 Thereafter, choose the Google Takeout files with dual selection options.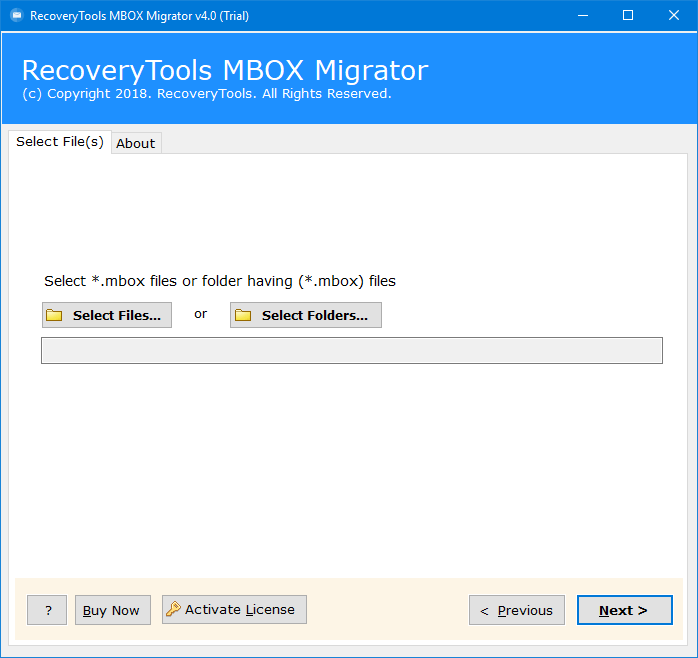 After that, select the desired file/folders from the list.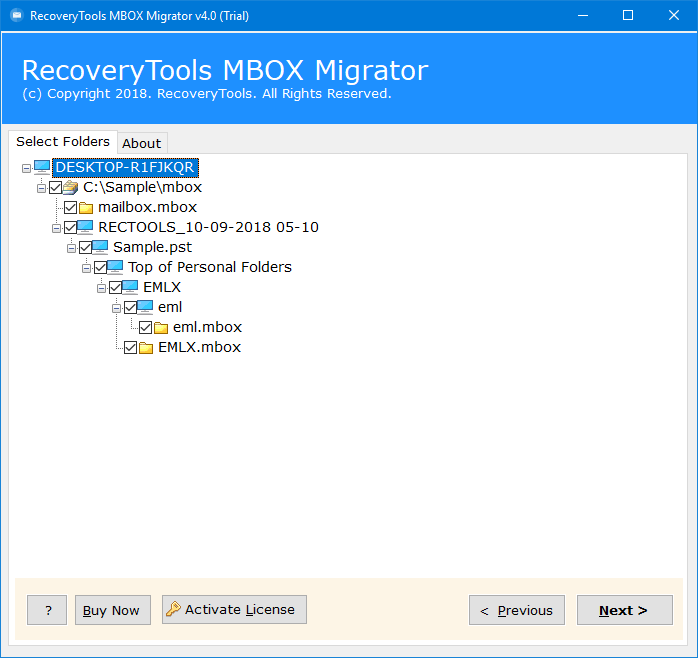 Thereafter, choose the Thunderbird option in the list.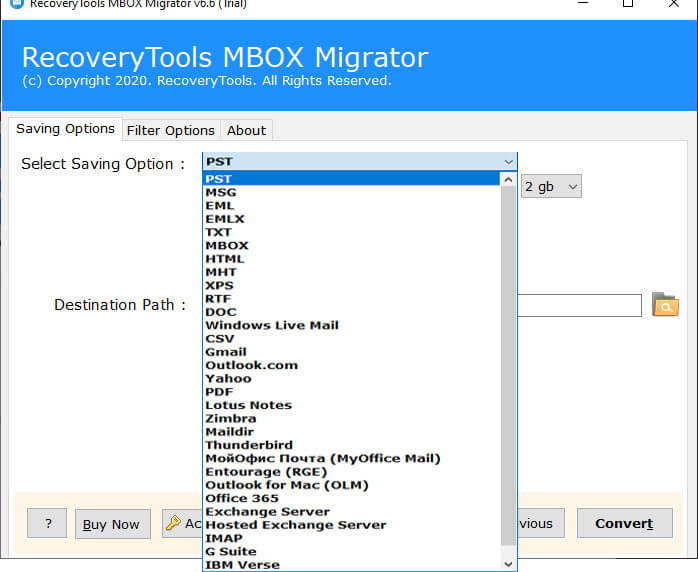 After that, the software will load the Thunderbird location automatically.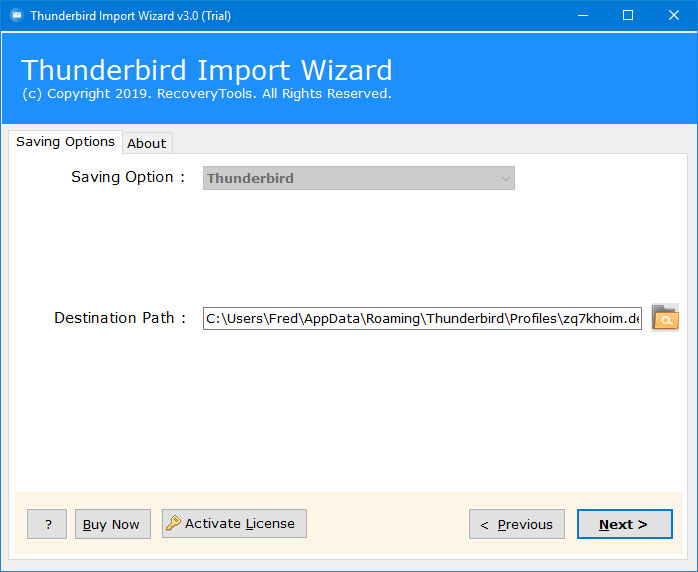 Thereafter, click on the next to directly import Google Takeout to Thunderbird client.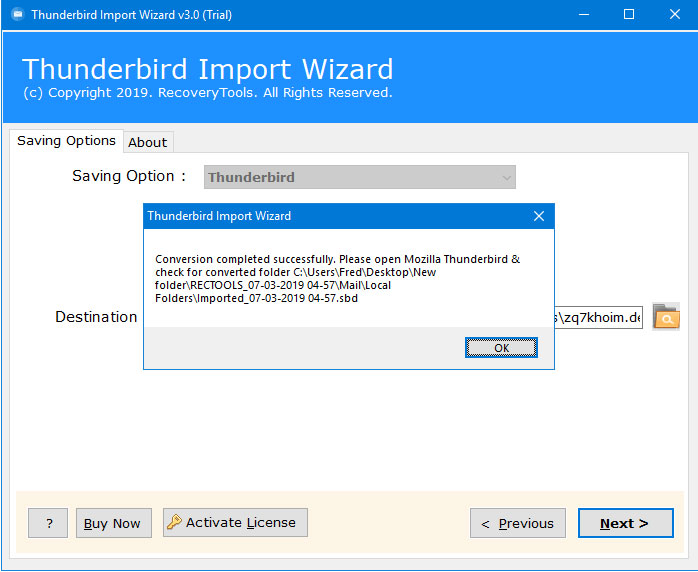 Features and Benefits of Import Google Takeout to Thunderbird Tool
The software gives dual selection options to choose multiple Google Takeout files at once.
This application is authorized to import all Google Takeout (Gmail, Google Workspace, G Suite) Accounts data to Thunderbird.
The software provides multiple file saving options to export Google Takeout files to several platforms.
Secured & Errorless solution with Free Lifetime Update functionality.
The software maintains original email folder hierarchy structure data.
Keep all email properties including attachments, email addresses, subject, etc.
Support All Microsoft Windows operating systems including Windows 10.
Free Google Takeout trial allows to export first 25 items from each folder to Thunderbird client directly.
Conclusion
In this article, we have described the process of importing Google Takeout to Thunderbird. The software provides direct options to import Google Takeout Data to Thunderbird client. You can also download the trial edition of this application to import few emails from Google Takeout to Thunderbird client. Satisfied users can easily upgrade the software with the desired license. If you have any further queries, then contact us via live chat or email.