How to Update Old Word Documents ? Fast & Secure Solution
Karen Chard
~ Modified: 02-06-2022 ~ How To ~ 3 Minutes Reading
"Hi, I have a lot of Word documents in the old file format. Recently I updated my MS Word to the new version. After that, I am having some difficulty to access mu old documents through it. How to update old Word documents? Please, anyone, suggest a solution for the same."
Do you have similar issues of Word document updation? Don't worry we have the right solution for you. In this blog, we are going to discuss how to update old Word files into the new version. Also, we are introducing a reliable DOCX Migrator software with its complete working procedure.
Before starting with the working, find the free trial version of old Word document converter from here:

How to Update Old Word Documents in Simple Steps ?
Go through the simple step by step guide to update old Word files:
1. Download & run old Word converter on your system.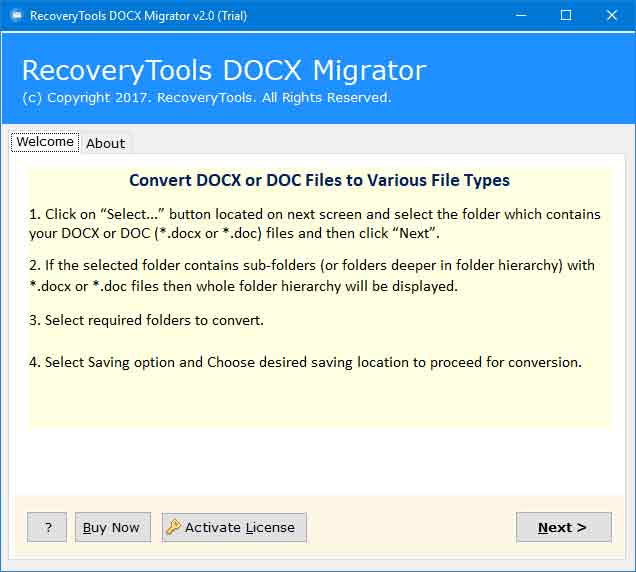 2. Choose Select File/ Folder option to load documents & click Next button.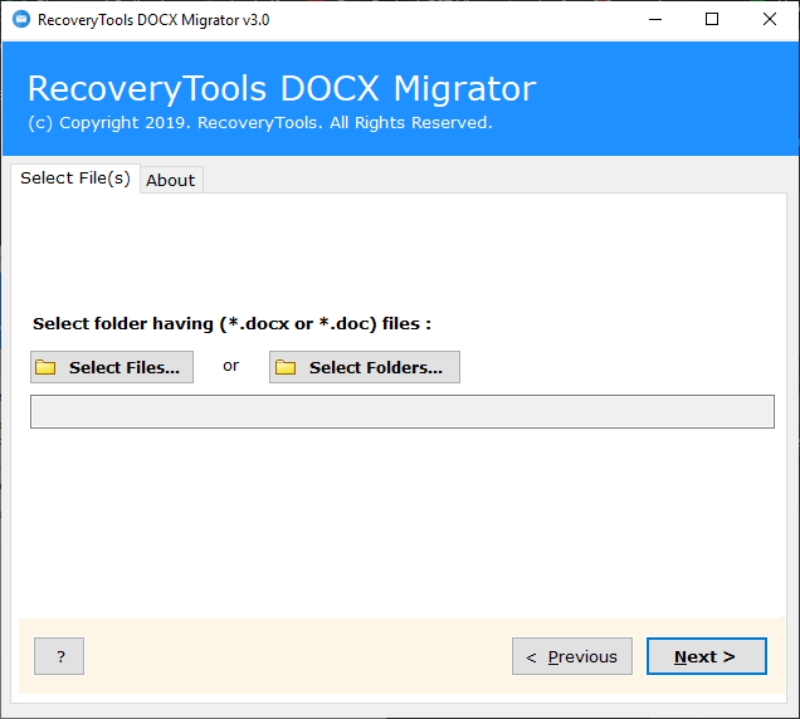 3. Select the required old Word documents from the list & hit the Next option.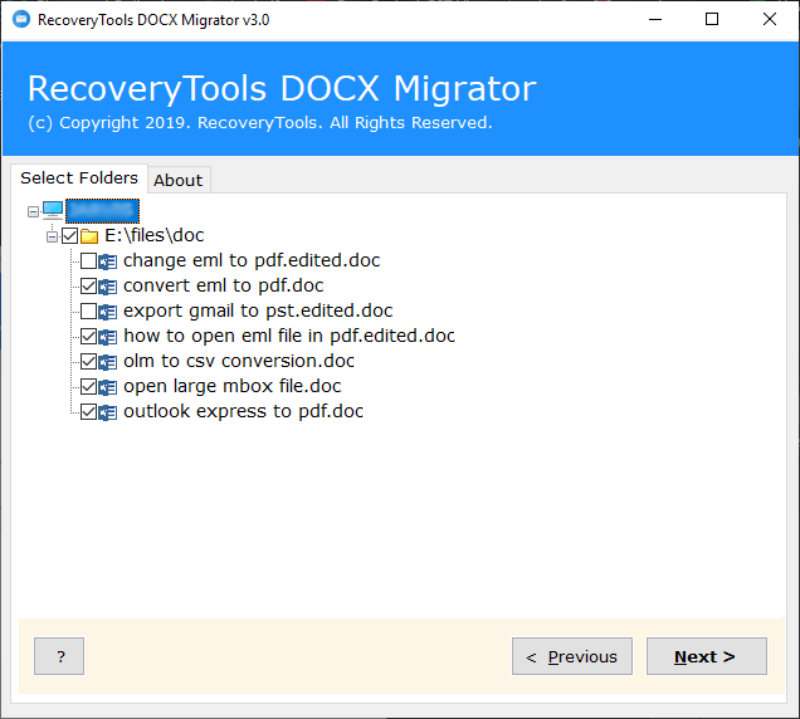 4. Provide the destination & choose DOCX as Saving option.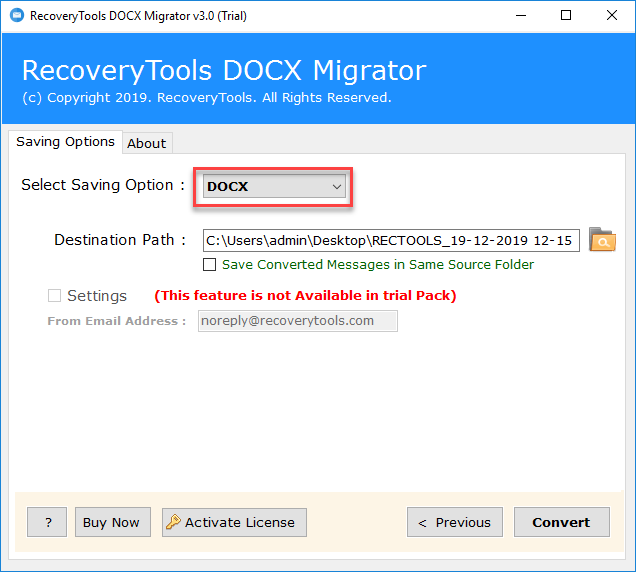 5. Finally, start to update old Word documents by hitting the Convert button.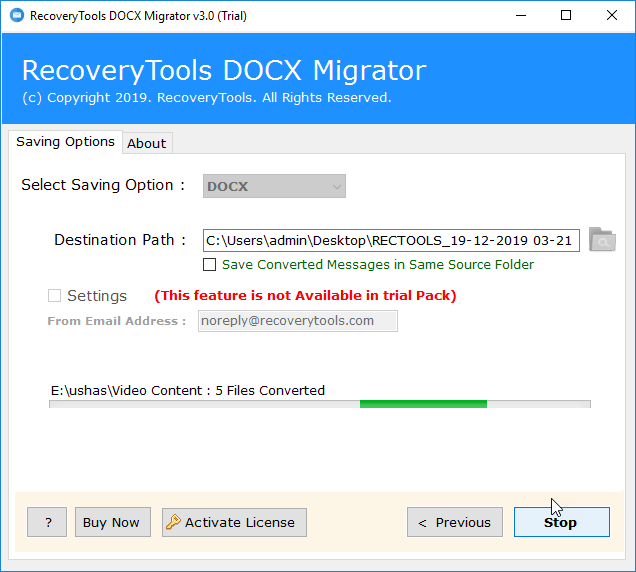 *Note: The software also allows to save the resultant Word document in the same source folder by selecting the option "Save Converted Messages in Same Source Folder".
Old Word Document Converter – Expert Solution to Update Word Document
Nowadays a lot of people searching for an automated solution to update their Word documents. Word document converter is the right software solution for such users, It provides direct conversion of old Word documents to new. It maintains all the properties & formatting of old Word documents even after the update. Also, it is completely an offline solution & it doesn't need any internet connection for the update. So your data will always safe with you. Now we can explore some of the software features in the coming section.
Prominent Software Features
Multiple File Updation: Users can easily update multiple Word files from its old version without any extra effort.
Dual Mode File Selection Option: The tool allows to add single or multiple old Word document through select File or Select Folder options.
Compatible with Windows: The application is compatible with all Windows OS. So you can update old Word documents through any Version of Windows.
Maintains Document Structure: Even after the updation, it maintains the document structure & properties as same as before.
Destination Selection: The utility allows to save the updated Word files into the desired system location.
Final Words
The above writeup will help you to find how to update old Word documents. N this blog we explained the step by step procedure to update Word file with the help of an old Word document converter. Go with the procedure for an effortless Word file updation.
Frequently Asked Questions
Does the tool have any Word document size limitation ?
No, It doesn't have any size restrictions on updating Word files. So you can upload Word file of any size without any worries.
Can I update more than one Word file at the same time ?
Yes, you can. The software provides an option Select Folder. It allows to add multiple Word files & update in one shot.
Does it make any changes to the formatting of the Word file after updation ?
No, it will keep the structure and all the file properties same as that of the old Word document.