How to Convert Old Word Documents to New Word ? – Expert Solution
Karen Chard
~ Modified: 11-05-2022 ~ How To ~ 4 Minutes Reading
Are you facing problems while using a version of Word newer than the version used to create your Word document? Do you convert old Word to new word? Each and everyday we are encountering new technologies & its updates. Likewise, Microsoft also created some updations in there existing software applications. This creates some difficulties among the normal Word document users. So that in this blog we are going to discuss how to convert old word documents to new format.
We all know that MS Word document is one of the most commonly used text documents all over the world. More than the application version updation the change in Word file format created problems among normal users. The only existing solution to solve this issue by converting the old Word files to new one. In the following section, we are going to introduce one of the best solution with its complete working procedure.
Before starting with working procedure install the RecoveryTools DOCX Migrator on your Windows system. Find the free trial version from here:

Convert Old Word Documents to New Word Format – Complete Solution
Follow the simple Step by step procedure to convert old Word files to new:
1. Install & run the Word document converter on your system.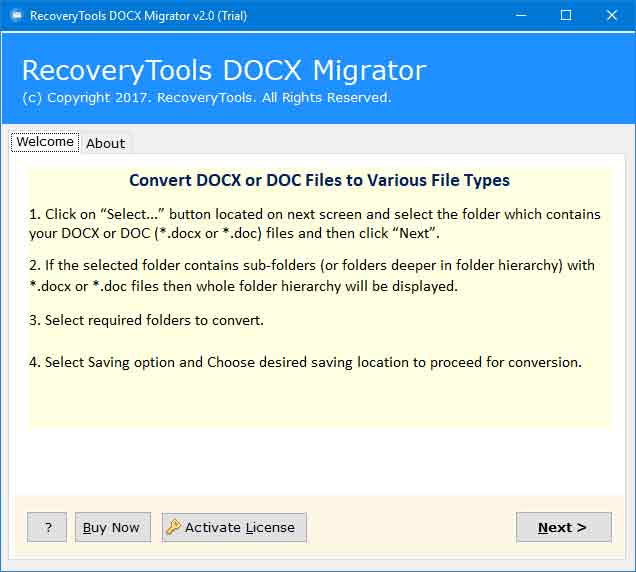 2. Load the old Word documents to through Select File/ Folder & click Next button.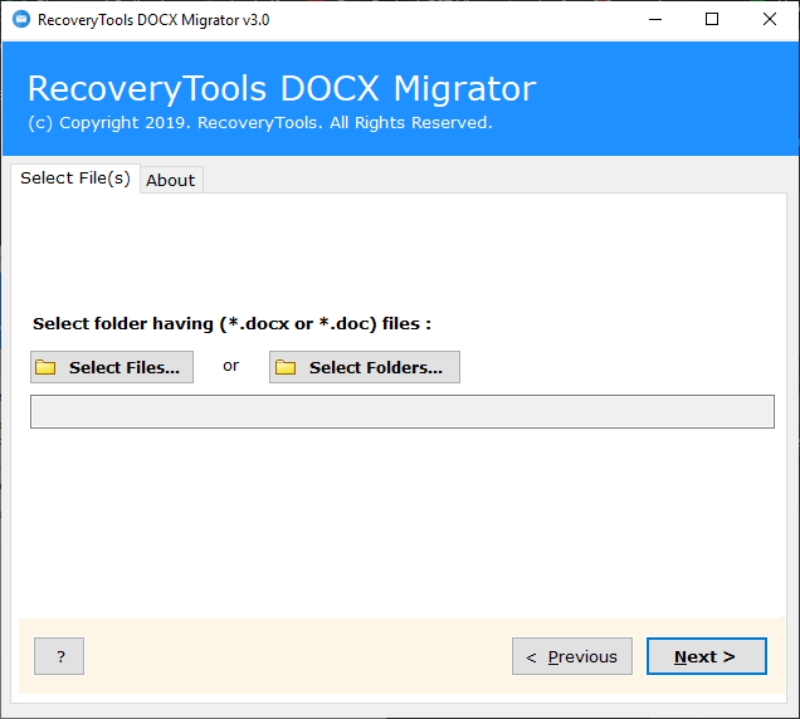 3. Select the required files to convert from the given list. Then click on Next button.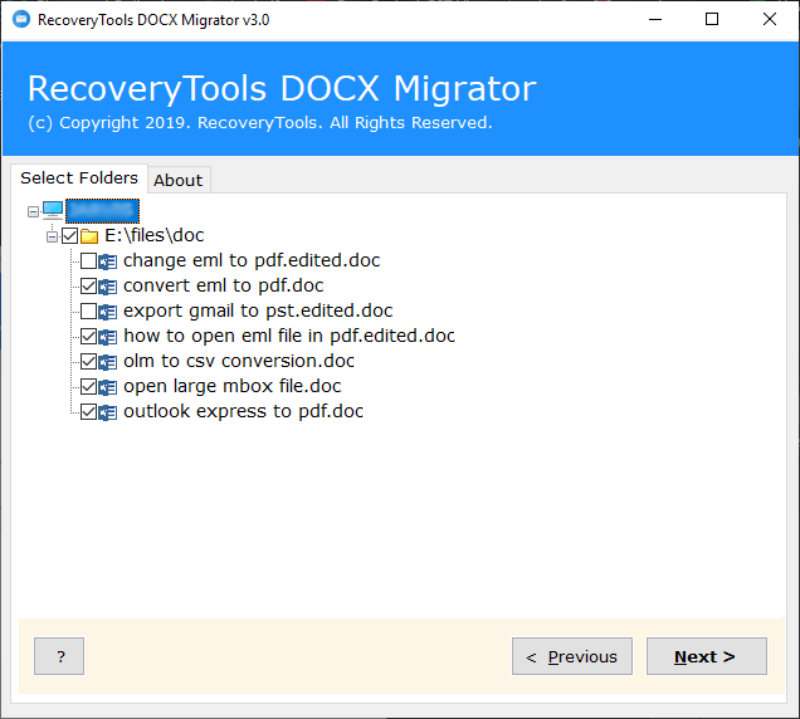 4. Choose DOCX as Saving option & enter the desired destination location.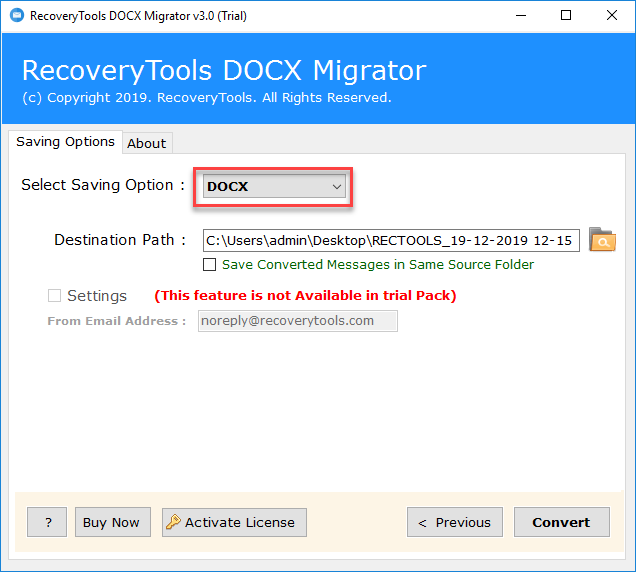 5. Finally hit the Convert button. Then the tool start to convert old Word to new Word.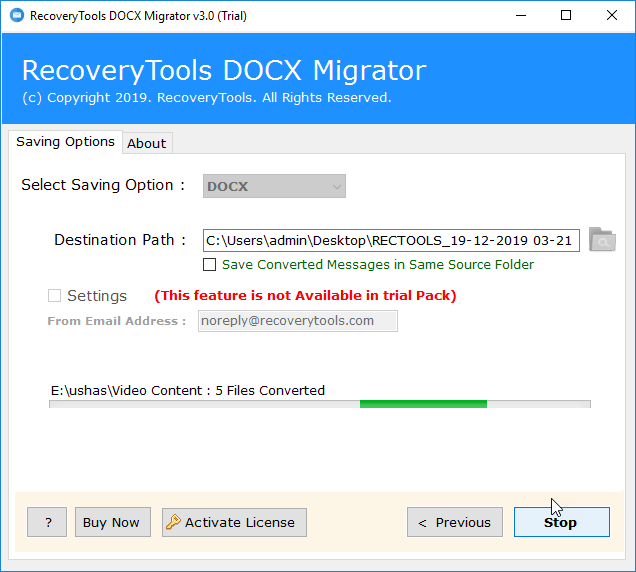 *Note: If you want to save your converted Word document in the same source folder. Then select the Save Converted Messages in Same Source Folder option.
Secure Solution to Convert Old Word Files to New Format
Word document converter is the best choice for the users whom all are trying to change their old Word document to new format. It provides a fast & secure conversion by maintaining data integrity. The self-explanatory nature of the software interface helps all type of users to easily work with the tool. Even without any special guidance. The utility is a complete offline solution which convert old word to new word. So that your data will always safe with yourself & you don't have to worry about misuse by others.
With the help of this software, you can convert any number of document files without any file size limitations. It also provides a free trial version to experience the software features before purchasing it. It works with the limitation of only convert 5 files from each folder. Get the licensed version to convert old Word documents to new without any limitations.
Old Word Document to New Word Converter Features
Convert Multiple old Word files to New: The software supports single as well as multiple word file conversion. It batch convert old Word documents to new file format.
Desired Destination Selection Option: User can save the resultant Word document in the desired system location. It also allows to choose same source folder through Save Converted Messages in Same Source Folder option.
Dual Upload Option Support: The tool provides a dual option to upload the old Word document. Through Select File or Select Folder option you can add single or multiple Word files.
Secure Conversion: The utility securely convert old Word documents to new by preserving all properties.
Windows Compatible: The tool can easily install and work with all the versions of the Windows operating system.
Closing Words
In this blog, we explained the complete solution to convert old Word documents to new Word. The above mentioned step by step procedure enables the fast & secure conversion of Word files. You can go with the trial version to experience the software features.