Easily Export Gmail Emails to CSV File – Complete Solution
Karen Chard
~ Modified: 06-06-2022 ~ Google , How To ~ 5 Minutes Reading
In this blog, we are going to give a complete solution to export Gmail emails to CSV. Here, we will guide the complete solution to easily export not only emails but also contacts, calendars, and other needed data items to CSV format. This solution is available for both Windows as well as Mac OS users.
There are many solutions available to export. But for Mac, a very few of them are available. After all, we had also received a lot of user queries and after studying multiple queries from different technical forums, we have finally come up with the same. We will discuss the entire guide with an effortless utility to exporting Gmail data items to CSV format.
Manual Solution to Export Gmail Emails to CSV
In the manual solution, we will directly export the emails to CSV using a Gmail account. But the main reason for not recommending this utility is that it consumes a lot of time and effort. Saving the entire email one by one is a very hectic process. Follow the steps mentioned below:
Go to Gmail and log in to your account.
Click on a particular email >> click on 3 dots >> select Download message.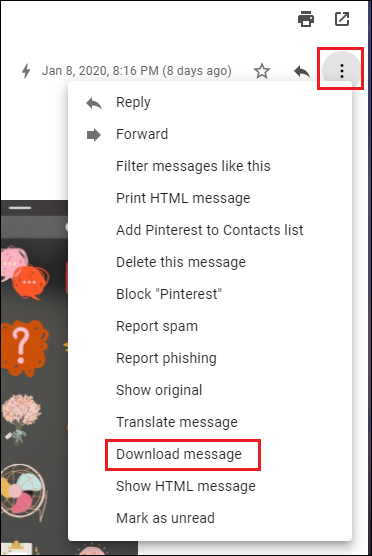 You will receive a resultant message in the EML format.
After that, open a blank Excel sheet and paste the resultant file there.

Save the files and see the entire data in CSV format.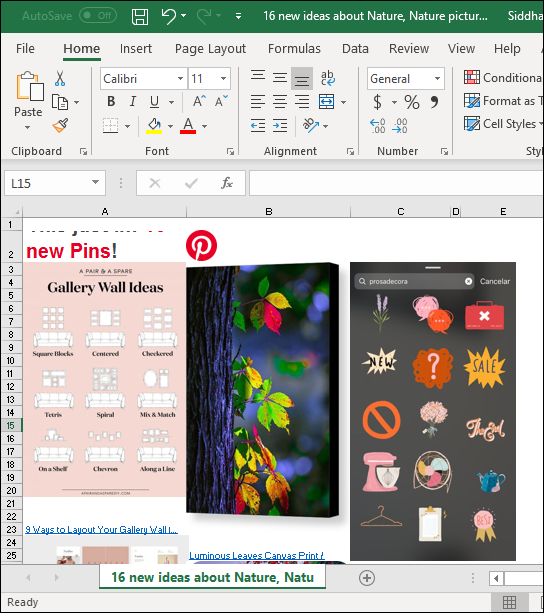 Therefore, you will receive the entire data including Gmail emails, contacts, calendars, attachments, and others in the CSV files. But if you want to export 100 emails to CSV, then you need to repeat these steps 100 times. So, we recommend you continue with the second-mentioned solution to carry out the results.
Also Read: Save Gmail Emails to Computer
Automated Approach to Export Gmail Contacts to CSV
RecoveryTools Gmail Backup Wizard is one of the effective solutions to export bulk emails to CSV file format. The tool has been developed with a user-friendly algorithm that works according to the needs and requirements of the users. Using this software, it is possible for users to download Gmail emails in bulk quantity without any kind of loss of data and disruptions.
The utility can easily export contacts, calendars, emails, and attachments to CSV in original formatting without any kind of loss of data. Users can easily export the data into 20+ formats such as Gmail to PDF, Gmail mailbox to PST, Gmail to EML, Gmail to Text, Gmail to G Suite, Gmail to iCloud, Gmail to another Gmail account, Gmail to Office 365, etc.
Just continue with mentioned Gmail to CSV Converter for free of cost and run the process.

How to Export Emails from Gmail to Excel or CSV?
1. Firstly, download and install the given converter on your system.
2. And, login to your account using proper login credentials.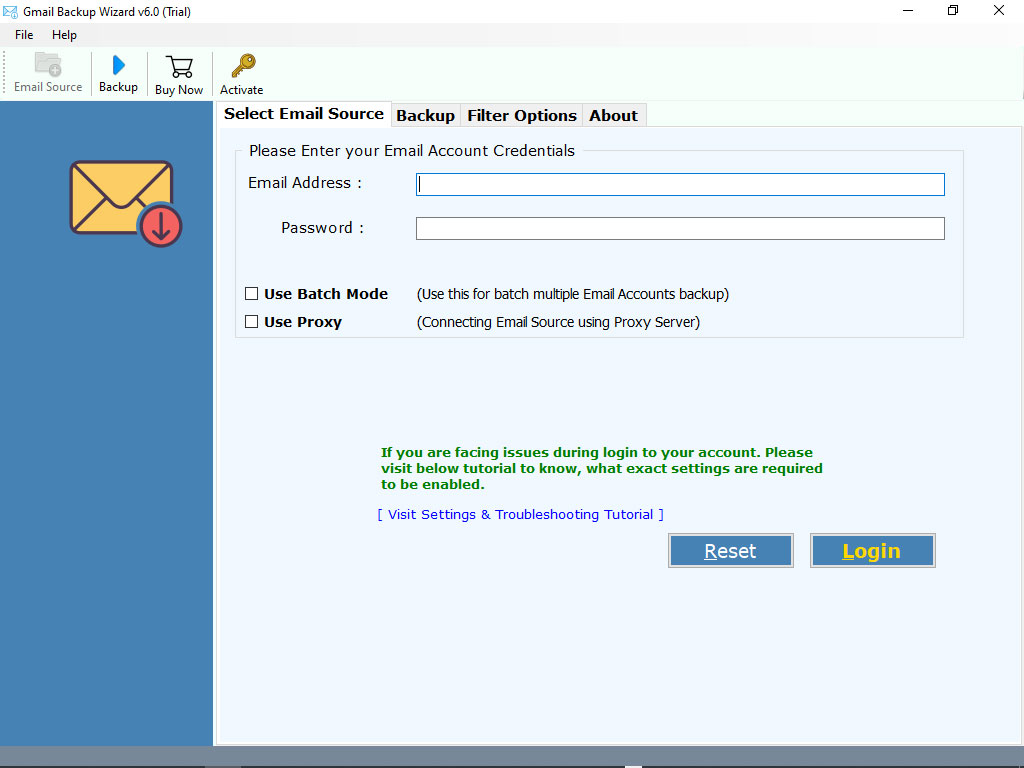 3. Choose the required files and select the backup option as CSV from the list of formats.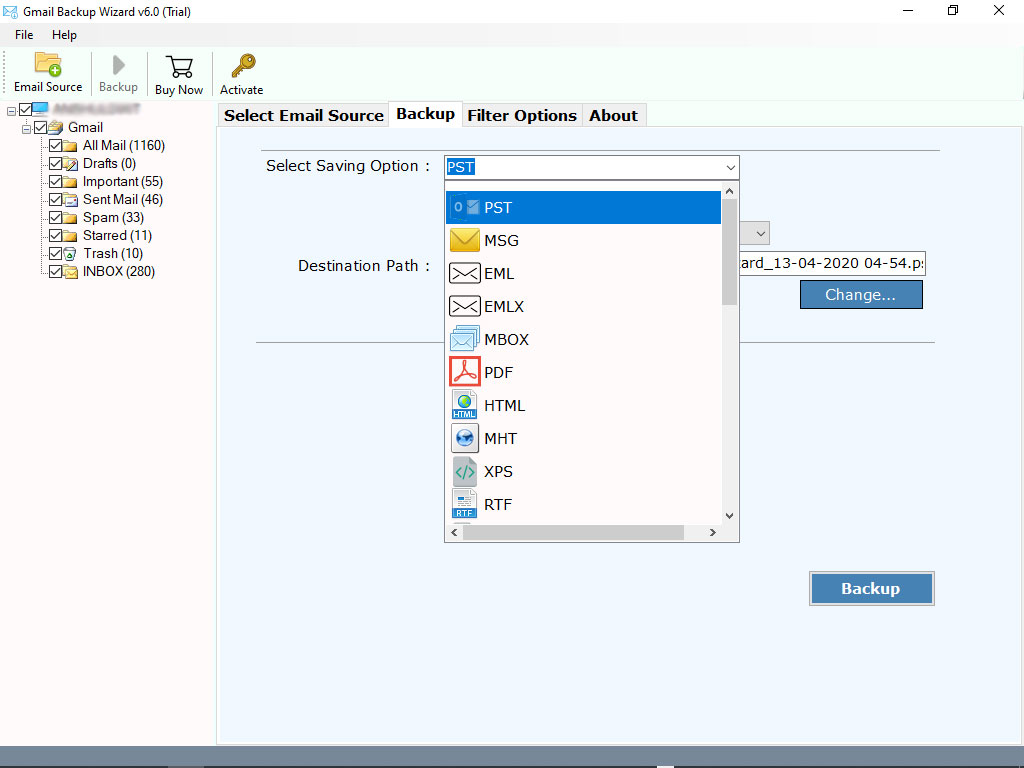 4. After that, Select the destination path on your panel to save the resultant files. Click on Backup.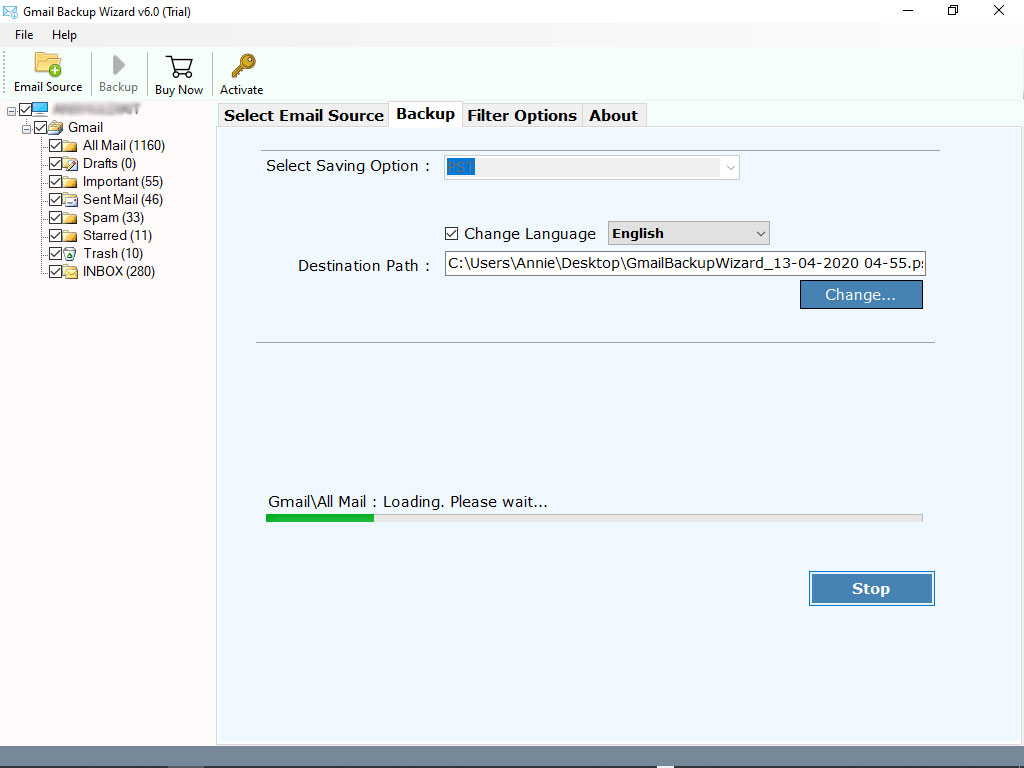 5. Soon, the process will be completed and you can be able to see the resultant exported message on the screen.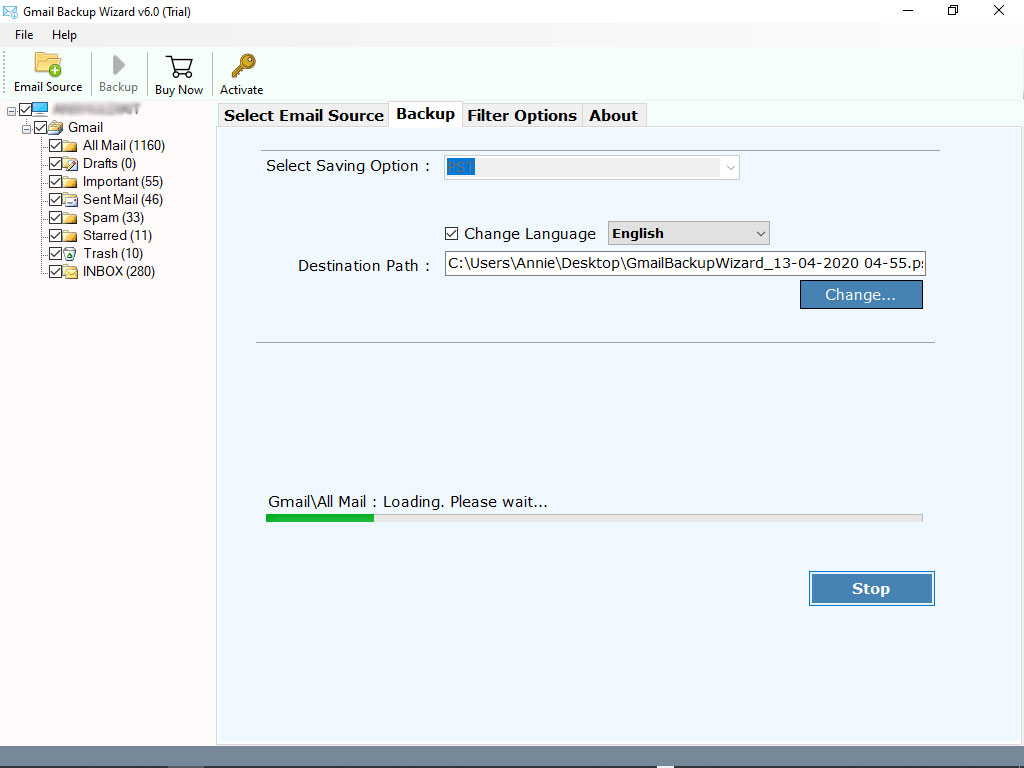 Hence, by performing these simple steps, you can easily export multiple Gmail emails, contacts, calendars, and other data items to CSV without putting much time and effort.
Video Tutorial to Generate App Password:
Gmail to CSV Converter – Specifications
1. Export Entire Data Items – The software can easily export unlimited number of emails, attachments, contacts, calendars to CSV format. The entire resultant data will be taken out in a unified manner with maintaining the entire data structure.
2. Maintains Folder Structure – The entire data structure is maintained throughout the conversion process and there will not be any kind of loss of data. While data is uploading on the panel, the entire hierarchy of all files and folders maintained throughout the process.
3. Option to Select Destination Path – The utility gives an option to choose any destination path on your system to save output files. Once you export Gmail emails, the output files will be stored at the chosen location.
4. Export Gmail Contacts and Calendars to CSV – Users can also choose to export only contacts and calendars to CSV format without facing any kind of limitations and with no loss of data.
5. Filter Search Option – It is possible for users to search for a particular email from bulk data present on the Internet. Moreover, the date range filter allows to search for emails of a particular duration.
Simple Steps to Export Gmail to CSV:

Run the mentioned converter in your system.
Configure your Gmail account there.
Select the needed data.
Choose Export Option as CSV.
Get the exported CSV files. 
Summing Up
In the above write-up, we have given an automated solution to export Gmail emails to CSV for both Windows as well as Mac OS users. Both the manual and professional solution mentioned above and it depends on your choice to continue with the needed data. If you have only some emails, then it is better to continue with free solution. But for entire Gmail database, you should continue with the professional solution.
Also Read: Convert Gmail to CSV