How to Export Apple Mail Mailbox to PST on Mac
Karen Chard
~ Modified: 03-06-2022 ~ Apple Mail ~ 5 Minutes Reading
If you are looking for a solution to export Apple Mail to PST format then, this blog will help you to achieve it. We all know that Apple Mail is the default email application of the Mac Machine. So that most Mac users prefer Apple Mail to manage their email data. This Mac Mail uses the MBOX file format to store its mailbox data.
Although Apple Mail is a good email client, many users still switch to a more professional email client i.e., Microsoft Outlook. And to make that switch exporting Apple Mail data to PST is an indispensable step.
Here, you will get the step-by-step instructions to achieve this.
Contents:
Technical Problems & Misconceptions
Apple Mail stores its mailboxes in .mbox file format. And if you ever drag and drop the mailbox folders from Outlook for Mac 2016 & 2019, you will also get .mbox files. This usually leads to a misconception that both Apple Mail and Outlook for Mac use compatible formats.
In reality, MS Outlook only supports importing OLM and PST files. Thus, you cannot import MBOX files to Outlook, making it harder to get PST files as a result. Apple Mail and MS Outlook are two completely different programs in relation to their database file. So, a user must convert Apple Mail mailboxes into PST to get the target result.
2 Proven Steps to Export Apple Mail to PST
To achieve hassle-free conversion, you have to prepare the data first. Apple Mail has an export feature that saves mailboxes in MBOX files. We will use this feature in the first step and carry on the conversion in the next step.
The sequence of steps are as follows:
Step 1 – Export Mailboxes from Apple Mail
1. First, open Apple Mail on your Mac machine.
2. Select all the mailboxes that you want to export to PST.
3. Click on Mailbox | Export Mailbox.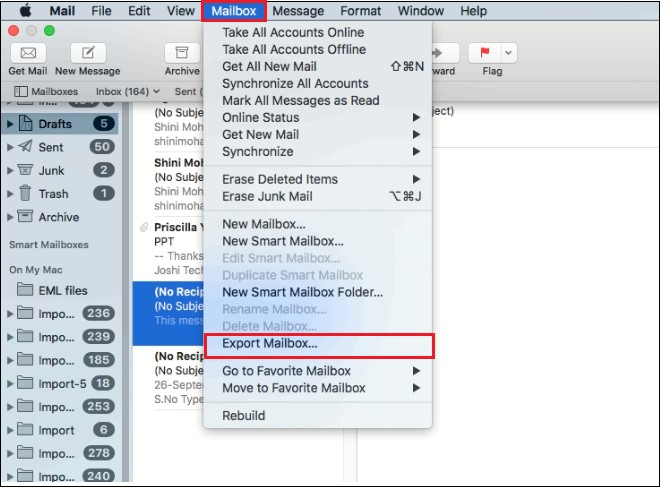 4. You can also export a single mailbox by right-clicking on it and choosing the Export mailbox option.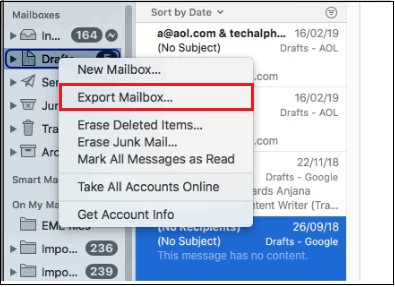 5. Choose the location where you want to save the Apple mailboxes.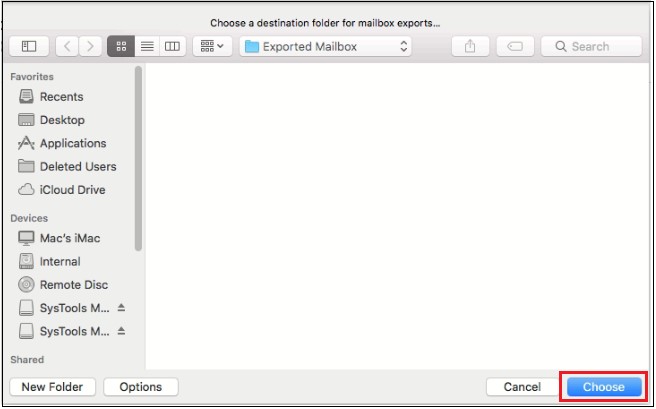 6. Once done, you can view all exported Apple mailboxes in MBOX format.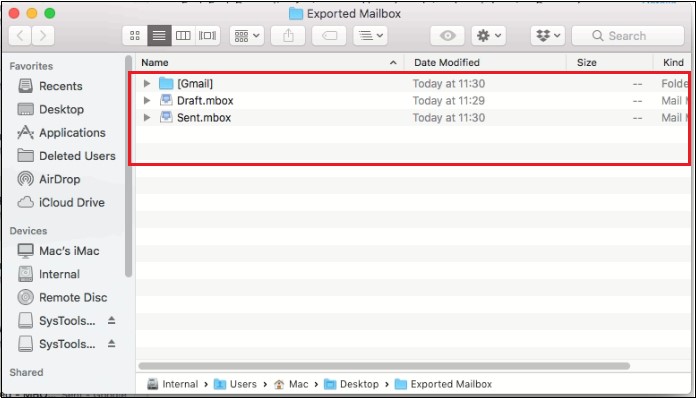 Now, we have the data. So, we will convert it to PST format using a tried and trusted solution.
Step 2 – Convert these Mailbox Files to PST
RecoveryTools Mac MBOX Migrator is an expert tier tool that helps you to convert emails from Apple Mail to PST files. This software also provides a free trial version. It will help you to try all the software features before purchasing the tool. It has a limitation of converting only 25 emails from each folder.
Here's how it works:
1. Launch & run Apple Mail to PST converter in your Mac machine.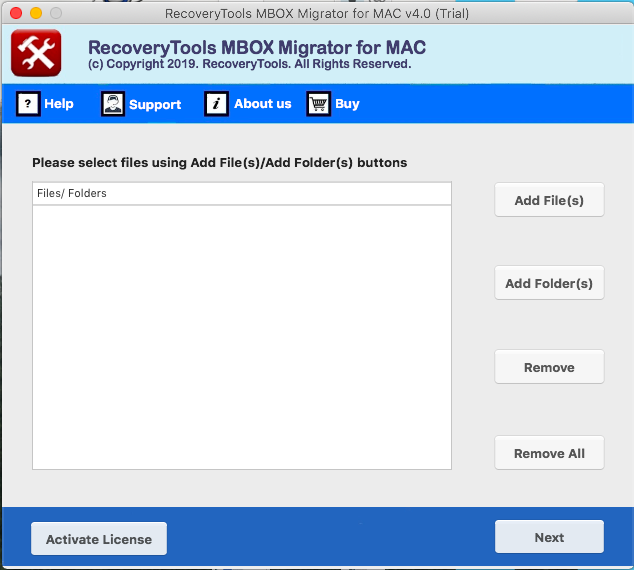 2. Upload Apple MBOX file through Add File or Add Folder option & click on Next.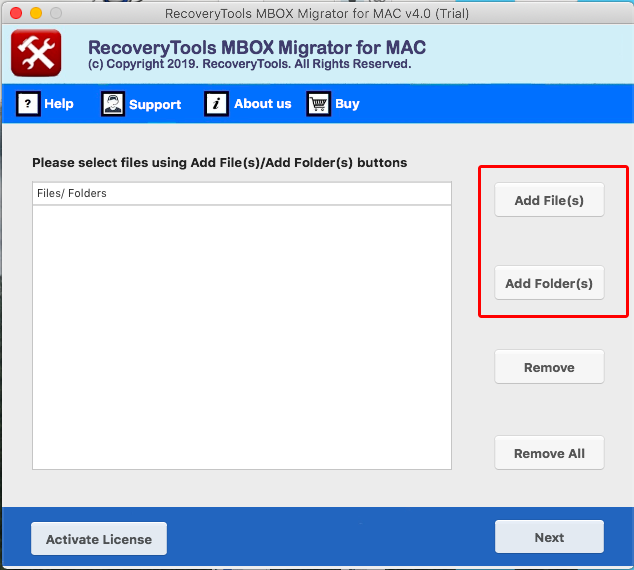 3. Select all required mailbox files from the given list & hit the Next button.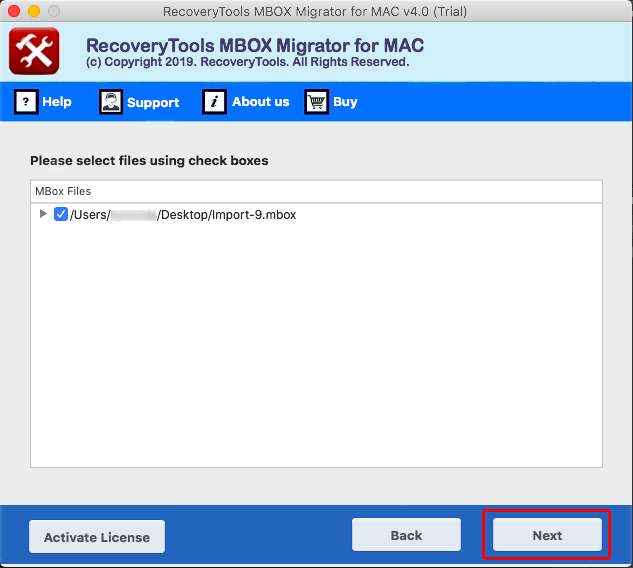 4. Choose PST as saving option & other required options. Then enter the destination Location.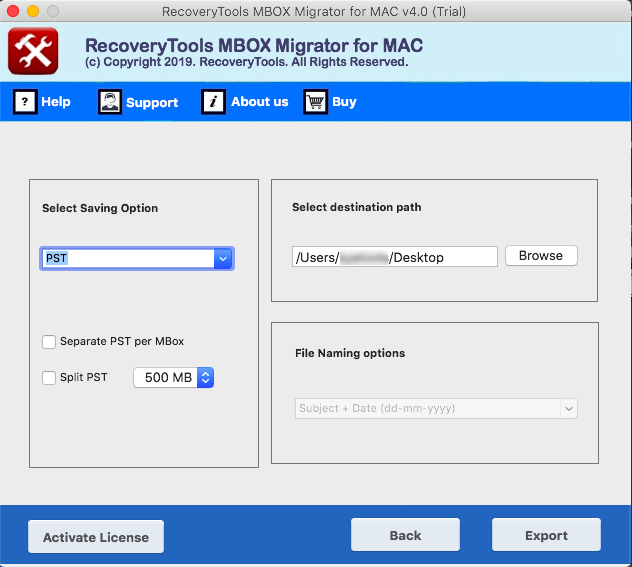 5. Select additional options, if required:
Split PST: It allows you to split the large files into small PST files according to your requirements. It provides various size options like 500 MB, 1 GB, 2GB, 3GB, etc.
Separate PST: This allows creating separate PST files corresponding to each mailbox file.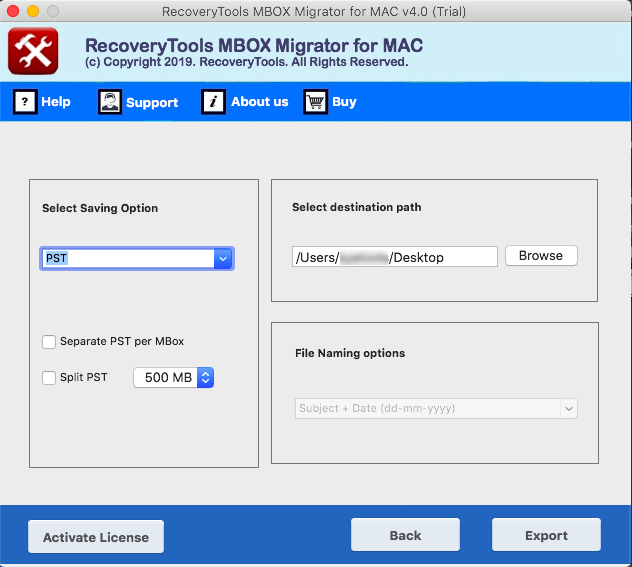 6. Click the Export button to export Apple Mail to PST successfully.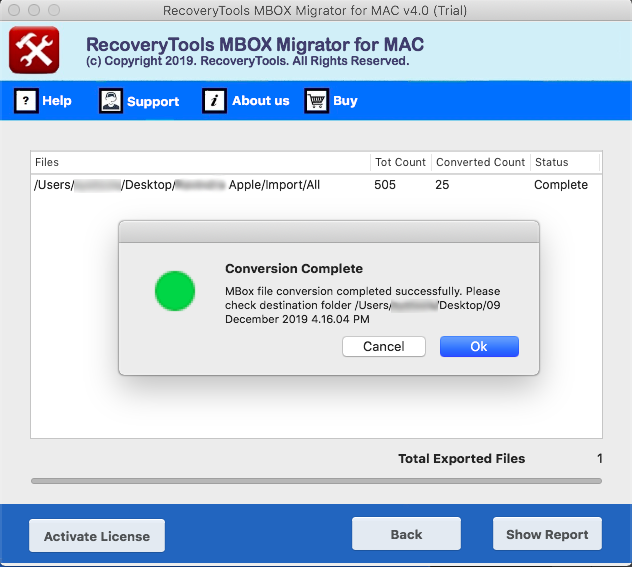 After completing the steps user can access the Apple Mail data in PST format from the saved location.
Benefits of Using This Method
This software solution is the perfect MBOX to PST Converter. It safely converts the MBOX files of Apple Mail into PST format without any hassle. The utility provides a very simple & self-explanatory interface. It helps all types of Mac users to easily work with the tool.
The software exports Apple Mail to PST with all the attachments are kept intact with the respective email. It always ensures the integrity of migrated data without creating any modification.
The software provides various features that facilitate the secure conversion of Mac Mail to PST format such as;
Direct conversion of multiple mailbox files in one go
Preserve & maintain all properties of mailbox data
Simple & easily understandable software interface
Export Apple Mail to PST along with the attachments
Retain folder & subfolder hierarchy after the conversion
All attachments are kept in their native file format
Allow to generate separate PST corresponds to each Mac mailbox
Split option to break a large mailbox into smaller files
Allow storing migrated data at the desired location.
Compatible with all macOS-based systems.
Final Thoughts
Email conversion is always a tedious process if one is not aware of certain technical aspects. The same holds true for the scenario involving Apple Mail, the default mail client of the Mac machine. If you were one of the users who wanted to export Apple Mail to PST, this write-up should have solved everything for you.
Here, we have described the proven 2 step solution that has converted thousands of mailboxes globally from Apple Mail to PST format. And that too without any hiccups. With this, email conversion is not difficult anymore.
Also Read:

How to Convert Apple Mail as PDF on Mac?

Way  to Migrate Apple Mail Contacts to Outlook for Mac?