Guide To Do Exchange to G Suite Migration – Step By Step
Karen Chard
~ Modified: 25-03-2023 ~ Exchange Server ~ 6 Minutes Reading
Microsoft Exchange Server is known as a cooperative undertaking mail server, which is created by Microsoft Corporation. It gives different kinds of facilities to the clients like emails, contacts, calendars, tasks, information stockpiling, and so on. Exchange Server utilizes the exclusive convention named MAPI (Messaging Application Programming Interface). Justy as it likewise upholds POP3, IMAP, and SMTP conventions to arrange email accounts. But there are a lot of users already present on the Internet who are thinking to switch to G Suite as a better Business management platform. And, they are thinking to do Exchange to G Suite Migration. We will provide you the step by step solution for the same.
Even we had also received a wide number of queries to migrate the data. That's the main reason, today, we are here to discuss the complete steps solution for better migration.
If we talk about Google Workspace for Business or G Suite always provides modern technology with Business innovation ideas as well as technical upgrades. Due to these amazing advantages of the G Suite, a large number of users move their businesses from Exchange accounts.
Reasons to Migrate Exchange to G Suite Account
Swifter Platform than Exchange Server: At the point when we talk about the speed and user-friendly of the email application, then, at that point, G Suite will be much ahead in advances. In this, one can get to records, and reports and send/get/see emails quicker.
Improved Integrity: The clients can open and alter records without introducing any outer application and straightforwardly from their messages.
Better Mobility: In G Suite, it isn't fundamental to have a PC system to partake in the elements and advantages. The explanation is, it runs on an internet browser and doesn't need any establishment.
Costing: MS Exchange Server requires weighty support charges as it is an enormous scope email server while Google Workspace administrations are accessible liberated from cost or on less estimating.
Suitability: Exchange Server is well reasonable for finishing the business email prerequisite for different clients while G Suite is best for a single home and corporate people.
Advance Utility – Exchange to G Suite Migration Tool
This Exchange to G Suite migration software is very easy for technical users as well as normal non-technical users – RecoveryTools Exchange Migrator. The program comes under guarantee with a simple transitional process. You can easily transfer all the details of your Exchange Server Webmail account such as emails, calendars, contacts, tasks, journals, notes, etc. to your G Suite account. The software supports an on-premise Exchange or Hosted Exchange Server to G Suite Migration.
This utility maintains the originality of the Exchange Server mailbox items during the migration process. Also, the users are advised to log in using Exchange Server mailbox items of both Hosted Exchange or on-Premise Exchange Server to G Suite accounts. Users can migrate their emails & labels as well as provides the option to save emails in default folders.
Free Download Exchange to G Suite Migration Toolkit:
Download for Windows Download for Mac
Steps to Migrate Exchange to G Suite (Google Workspace)

First, download Exchange to G Suite Migration Tool.
Put all the details of your Exchange Server.
Mark on the required information or folders.
Choose G Suite and put your account information.
Start the migration process and get the results.

Also Read: Exchange to Office 365 Migration
How to Migrate Exchange Server to G Suite Account? – Step By Step Guide
Install & Run the Migration software & then choose the Email Source option from the list.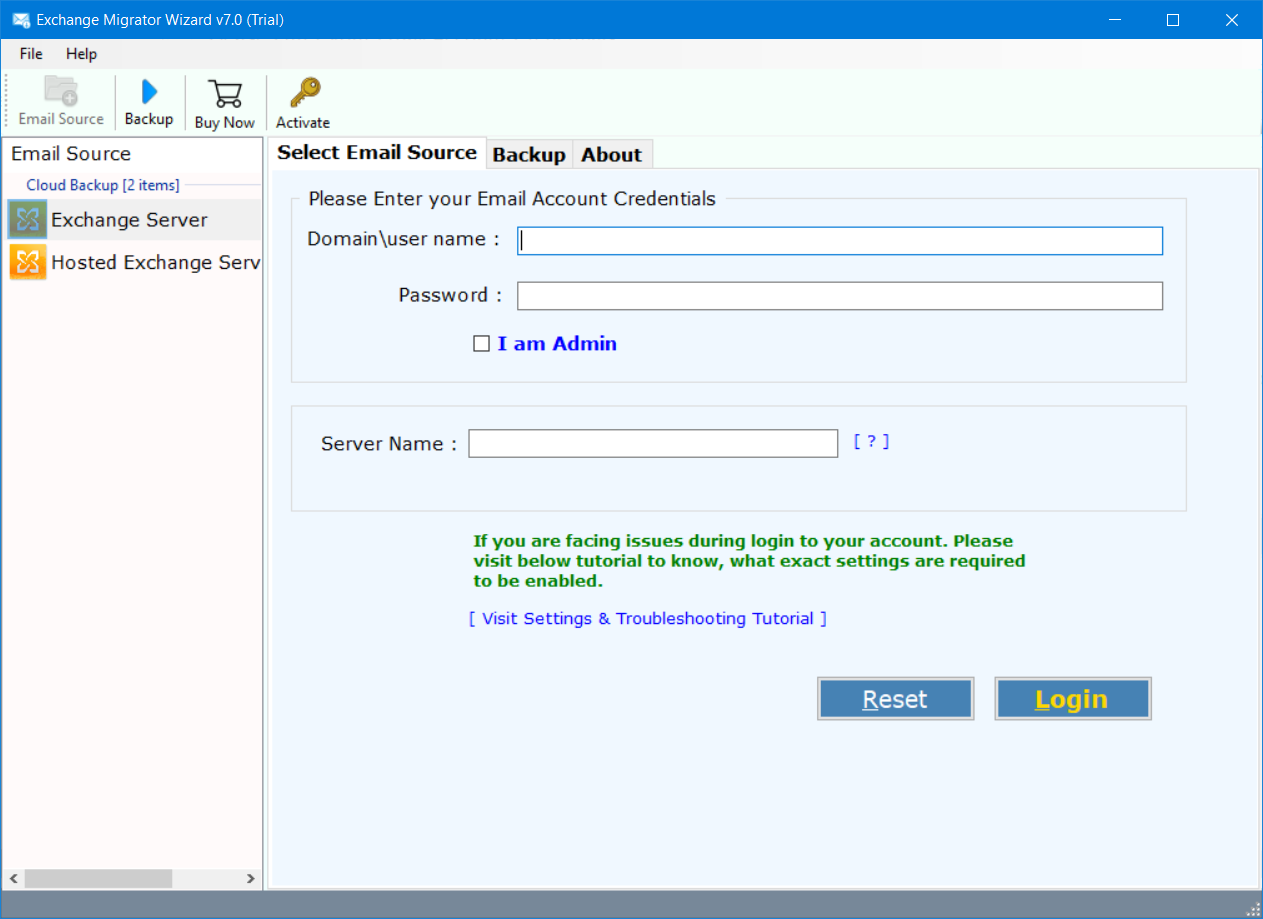 Now, enter the details of your email account and password in the user interface panel. One can also choose the I am Admin option to log in with your Administrator account.
The utility will instantly start analyzing the mailbox data and show it into the interface panel.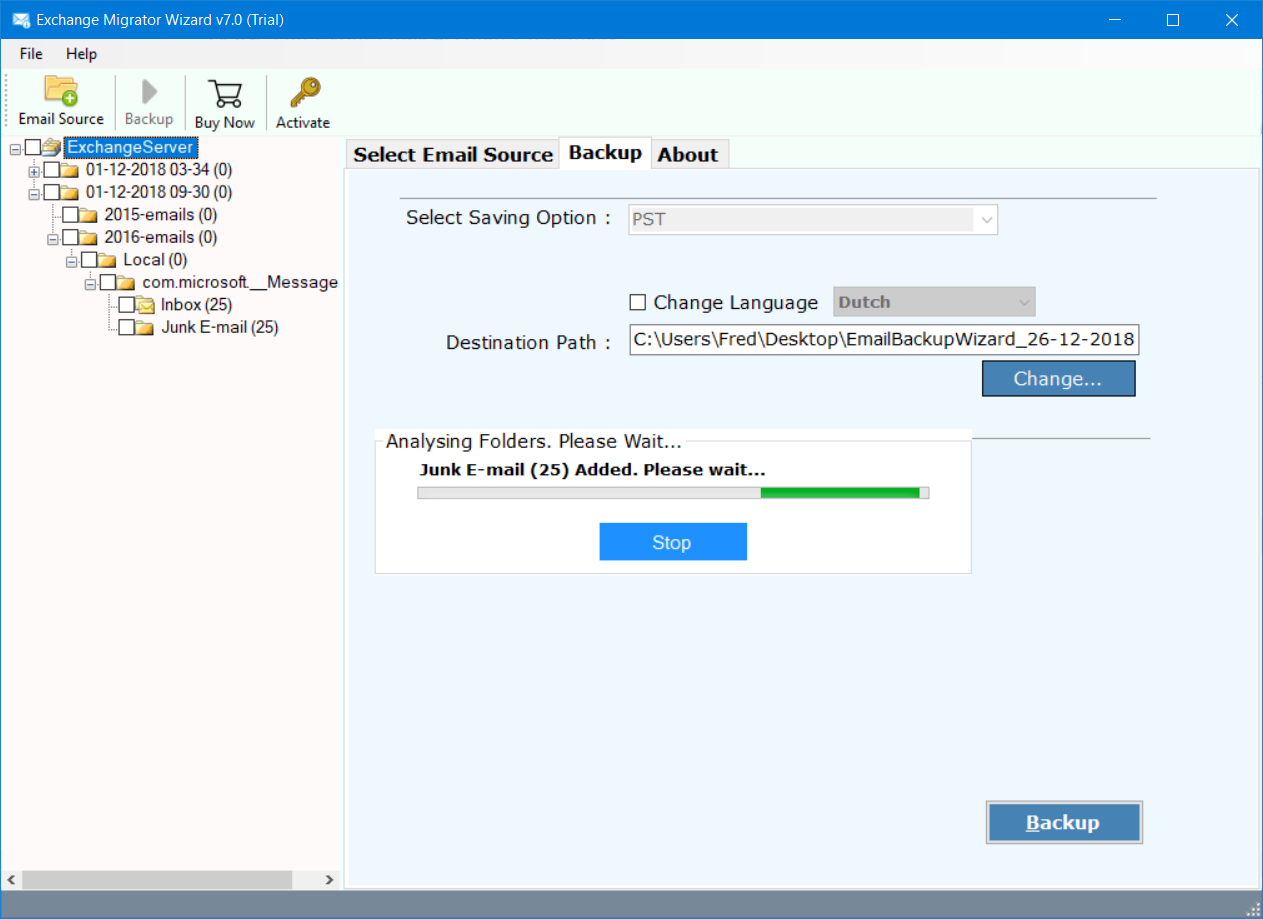 Users can choose only required mailbox items & then select the G Suite option from the 29+ Select Saving list.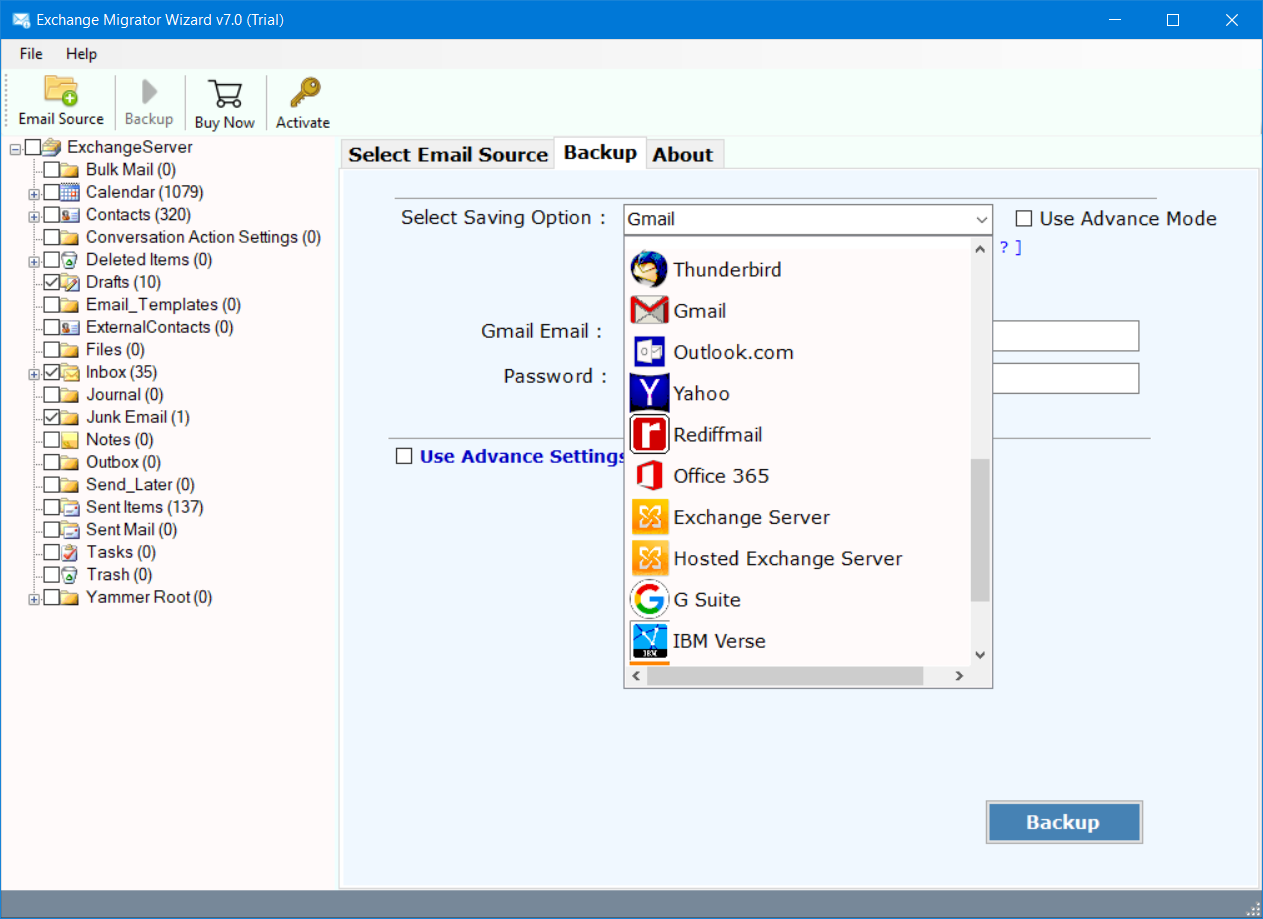 The software performs the migration options as well as Use Advanced Settings for Selective backup on the basis of To, Date Range, Subject, or From As well the software also needed to input the G Suite account as well as Password.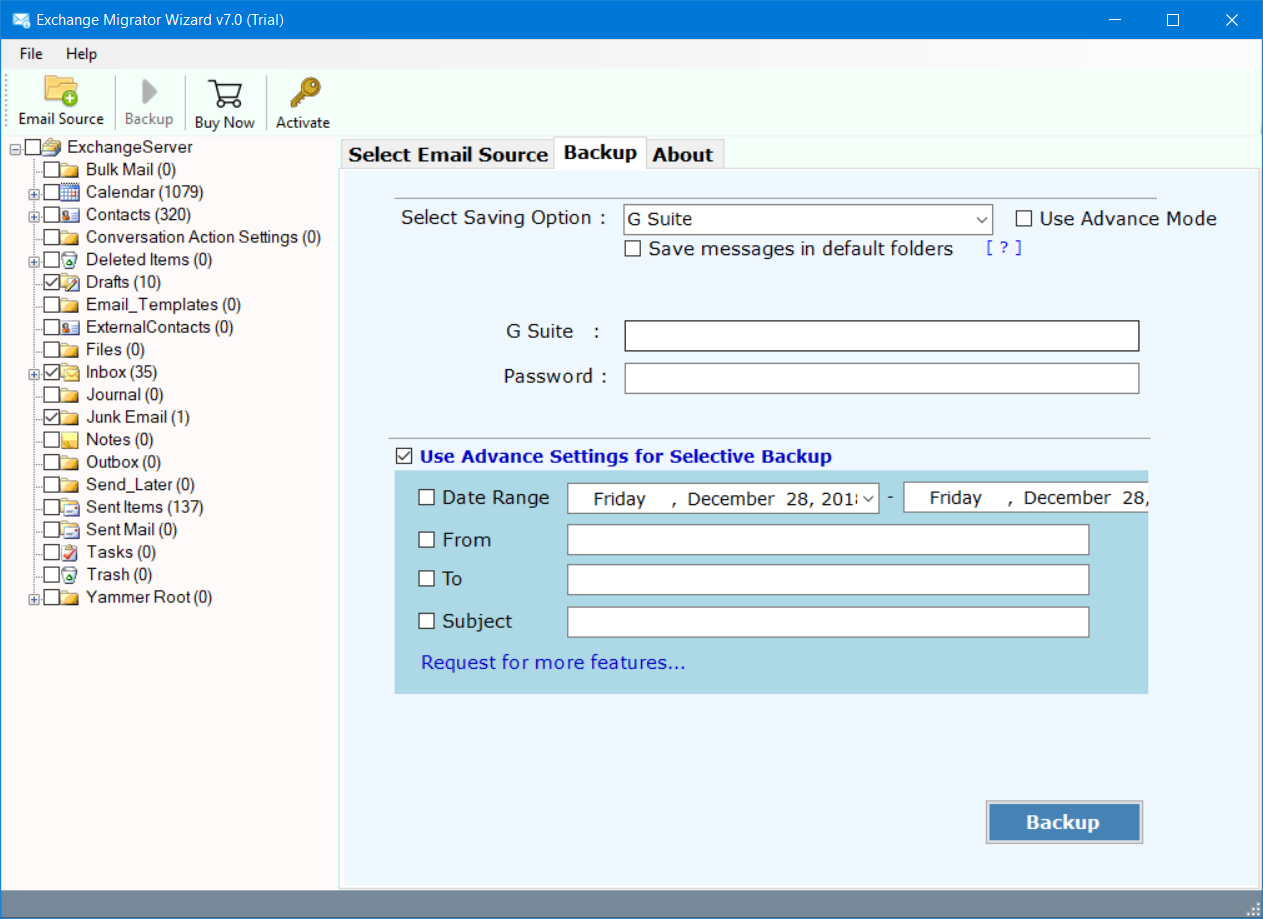 Enter account login credentials of resultant G Suite account like Email Id & Password. Users can Save Messages in the default folders option to change the destination file path.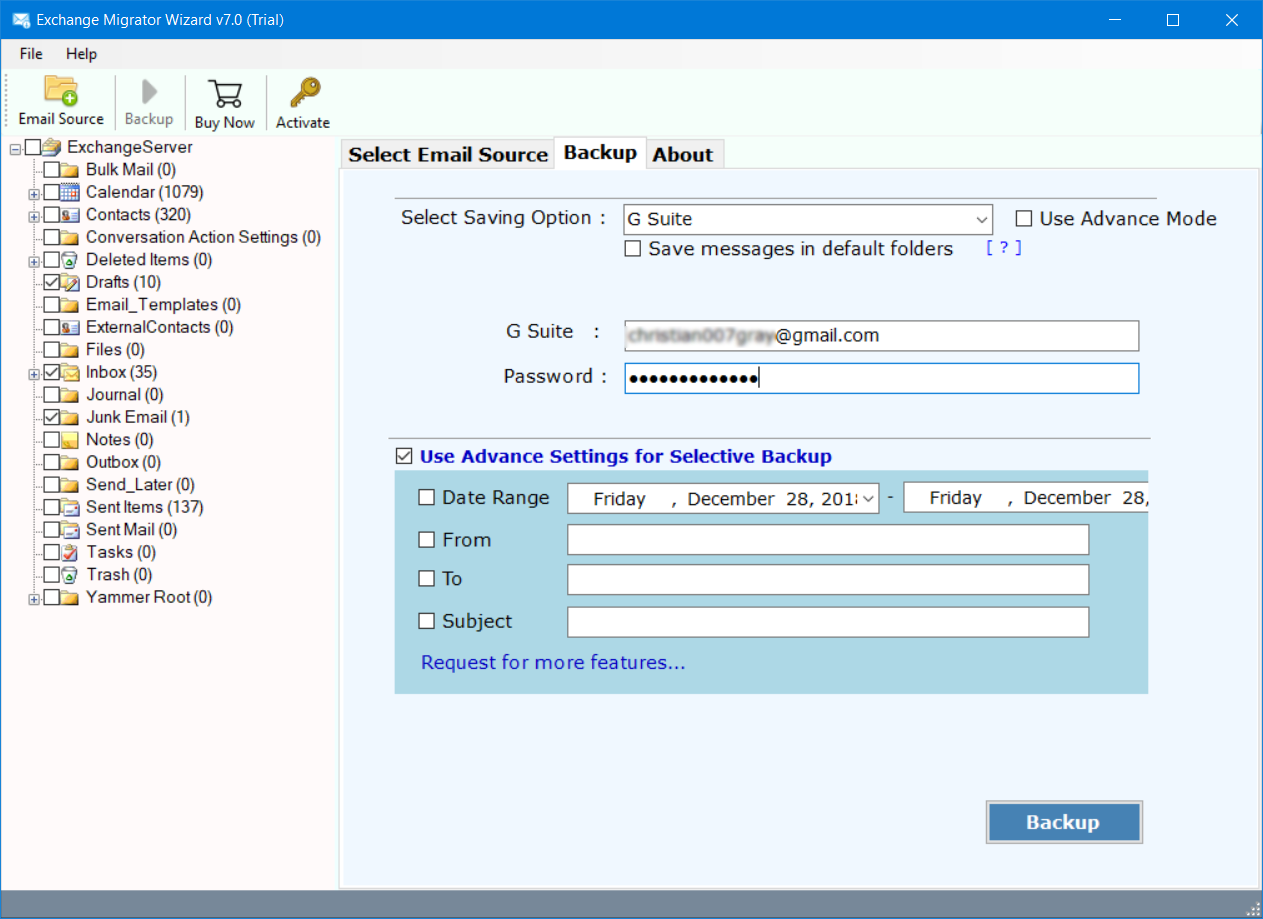 Click on the Backup button to start the migration process & analyze the live conversion process.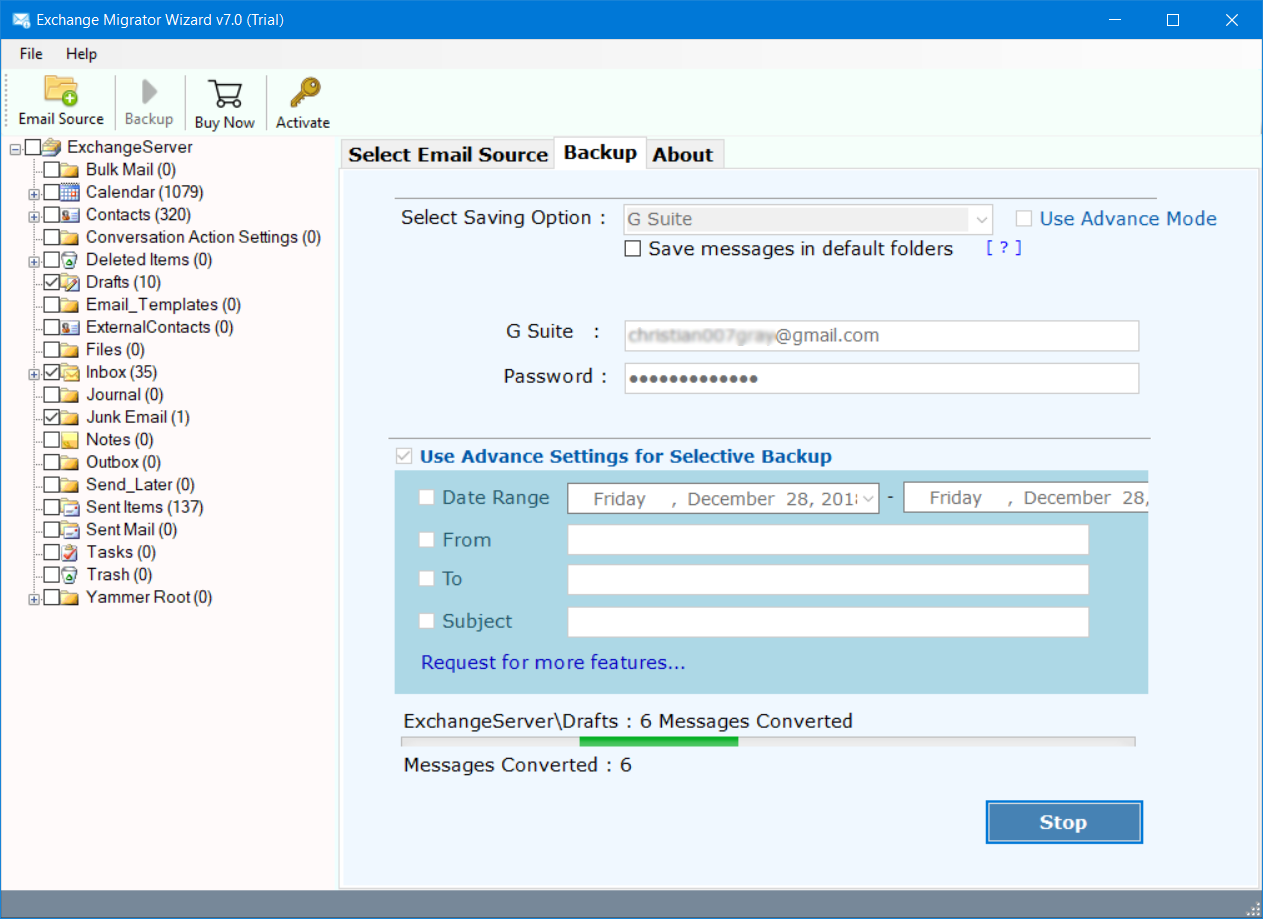 After the migration process is finished click on the OK button to exit from here.

The program will generate a log report which includes all the information.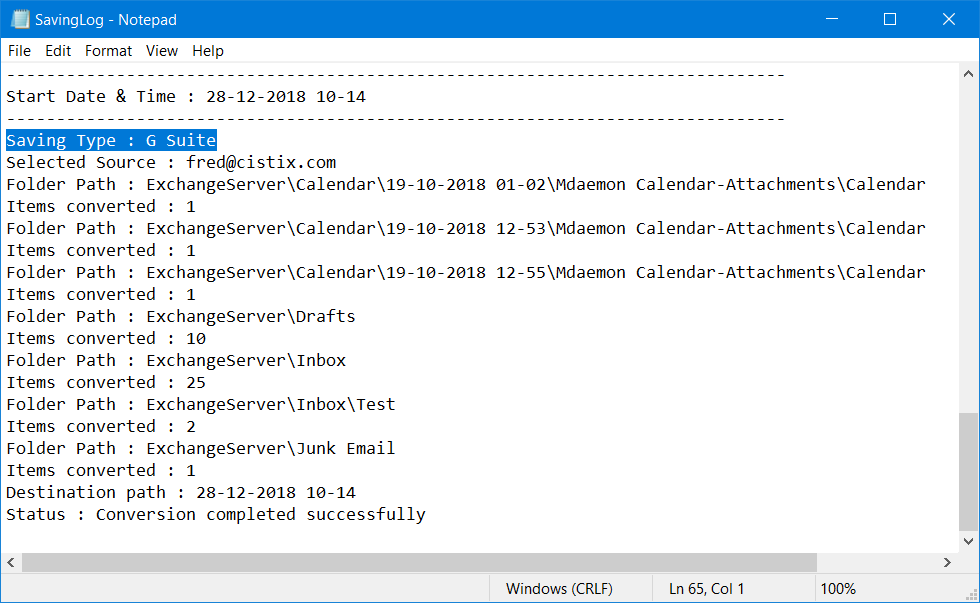 Video Tutorial For Exchange to G Suite Migration
Similarly Read
Exchange to Google Workspace Migration Tool – Top Features & Benefits:
The migration utility enables the users to directly migrate Exchange Server mailbox items into G Suite account. One only needed to provide account login credentials of source Exchange account like Email Id & Password.
Users can migrate multiple user data to G Suite account by login with an administrator account. This option allows them to login using an administrator account that helps them import more than one Exchange user to a G Suite account from cloud to cloud.
The utility offers various Advanced Filters Settings to perform the selective migration of mailbox items. One can apply these filters on the basis of receiver email address, Date Range, Subject of the message, or Senders email address. The software also asks the users to Request for More Features
It maintains the on-disk System Folder Structure Hierarchy of Exchange Server Webmail mailbox items like Inbox, Journals, Drafts, Junk Emails, Deleted Items, Sent Items, Calendars, Contacts during the G Suite migration process.
Also, the Exchange Server to Google Workspace migration toolkit generates a SavingLog report which will include all the important information like Start Date and Time, Saving type, Selected Source, Folder path, items converter, destination path, and status of the process. 
This software provides easy-to-use and has a simple interface making it a perfect choice for the users to perform Migration.
The Verge:
In this article, we get to know about how can a user can easily do Exchange to G Suite Migration step by step. A large number of users are looking for a way to migrate the data. Free Download the toolkit which allows the users to migrate 25 emails from each folder once. After that, you can easily purchase the proper license of this toolkit to activate the software. For more information, contact us via email or chat.