How to Extract All Attachments From Email? Solution!
Overview: Are you one of those who are looking for a perfect Email Attachment Extractor? Do you want to download email attachments and stored them on your Computer? If Yes, then read this article to know the process for email attachments. Just stay with us till the end.
Well, an attachment is a computer file that rides alongside an email message. Email Attachment is used to send documents and records like TXT file, DOC file, Image file, MP3 file, and lots more. Almost any type of data file can be attached to an email for transport.
But you can't attach very large files and executable files (*.exe) with your email messages. However, if you want to download your attachment file, then easily click on the download button. But what will happen – If you need to download multiple attachments from multiple email messages?
There is no direct solution to extract all attachments from multiple emails at once. Recently a user sends a query to our technical team.
"Hi, I am looking for a solution to extract all email attachments from my webmail to Computer. Do you have any solution to save all my Email attachments in one process ? Please help me!!!"
Email attachments are as important as email text. But how can we extract multiple attachments from multiple emails ?
Simple Solution: Email Attachment Extractor
Here's we used Email Backup Tool to download email attachments to computer. So, let's begin the process to know the complete process. Well, this is one of the simple solution that allows you to extract the attachments. Using this, it is possible to download unlimited data at once without any kind of loss of data. And, there will not be any kind of loss of data and original email formatting will be maintained properly.
The mentioned Attachment Extractor supports other formats also such as extract attachments from Yahoo Mail, extract attachments from Maildir, extract attachments from Thunderbird, and also download attachment from multiple files, email platforms that have emails present in them.
The software supports all editions of Microsoft Windows operating systems. Refer the following steps to extract email attachments from webmail to computer.
Download Email Attachment Extractor on your Computer:
Download for Windows Download for Mac
Note: All the email platforms also provides an option to download attachments from email manually. But there you need to download the data manually. So, we recommend you to continue with the professional approach.  

How to Download Email Attachments to Computer ?

Run Email Attachment Extractor.
Choose the source and enter login details.
Select required email folders from which you want to extract.
Choose Extract Email Attachment Option in the File saving list.
Set location and start Attachment Extractor Process.
Extract Email Attachments – Complete Solution 
Firstly, Install and run the software on your Windows computer and Windows server machine.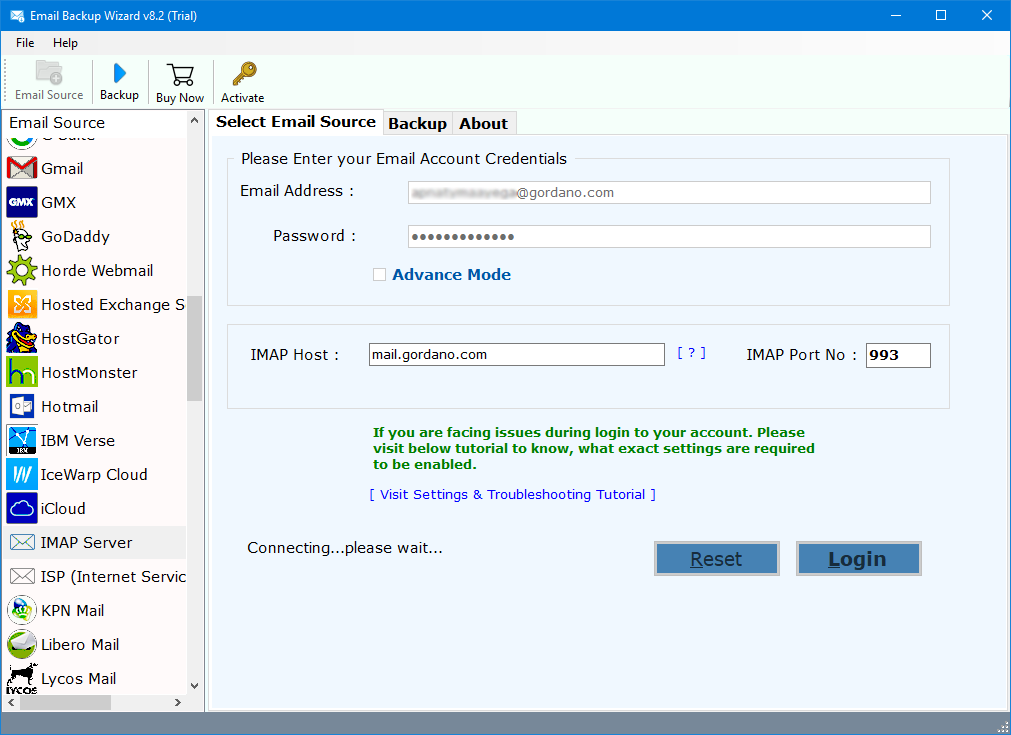 Thereafter, select your webmail service and fill the required email account credentials.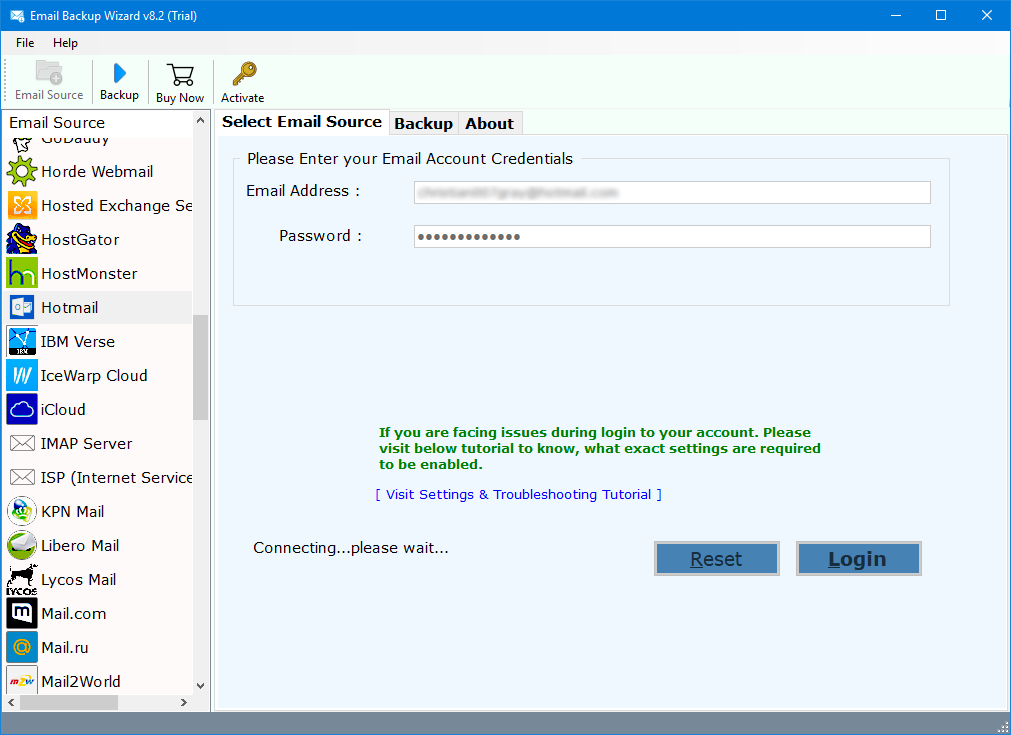 After that, choose the required email folders from the list to extract email attachments from your webmail account.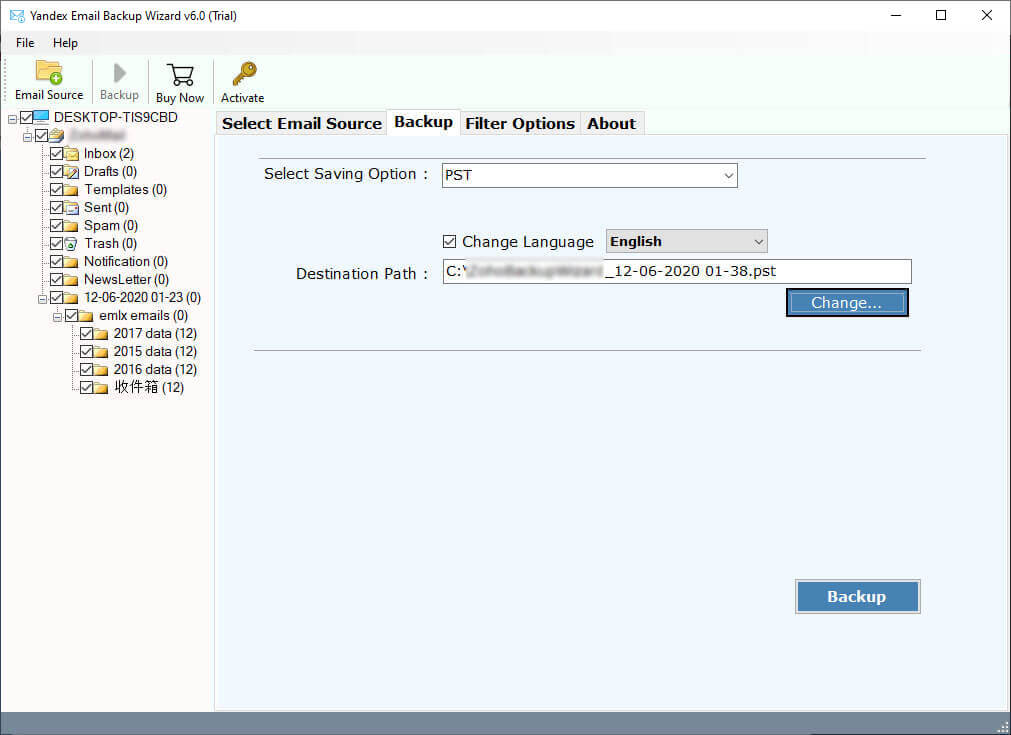 Thereafter, select the Extract Email Attachments option in the list of file saving options.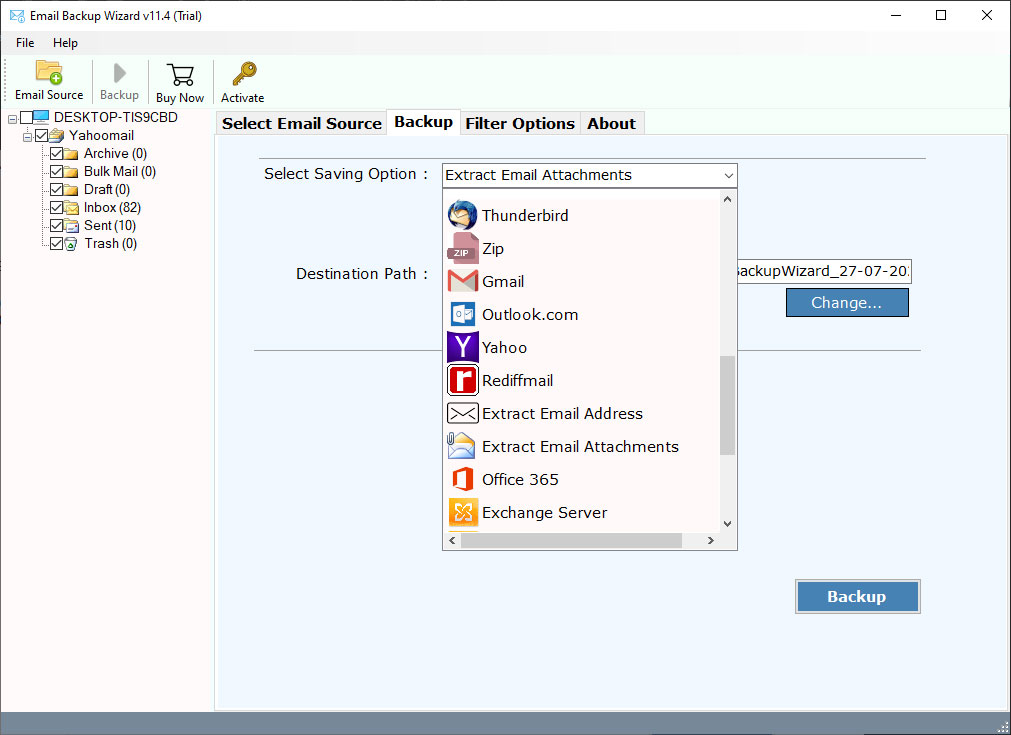 After that, choose the destination location path to save resultant data at the user location.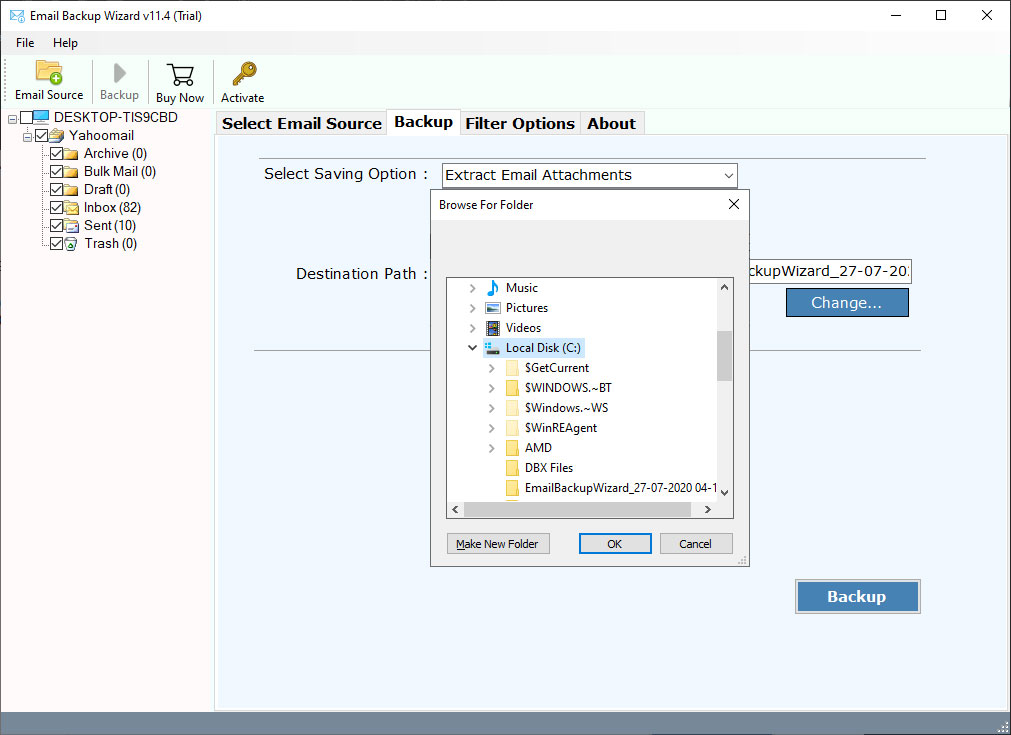 Thereafter, click on the next button to start downloading attachments.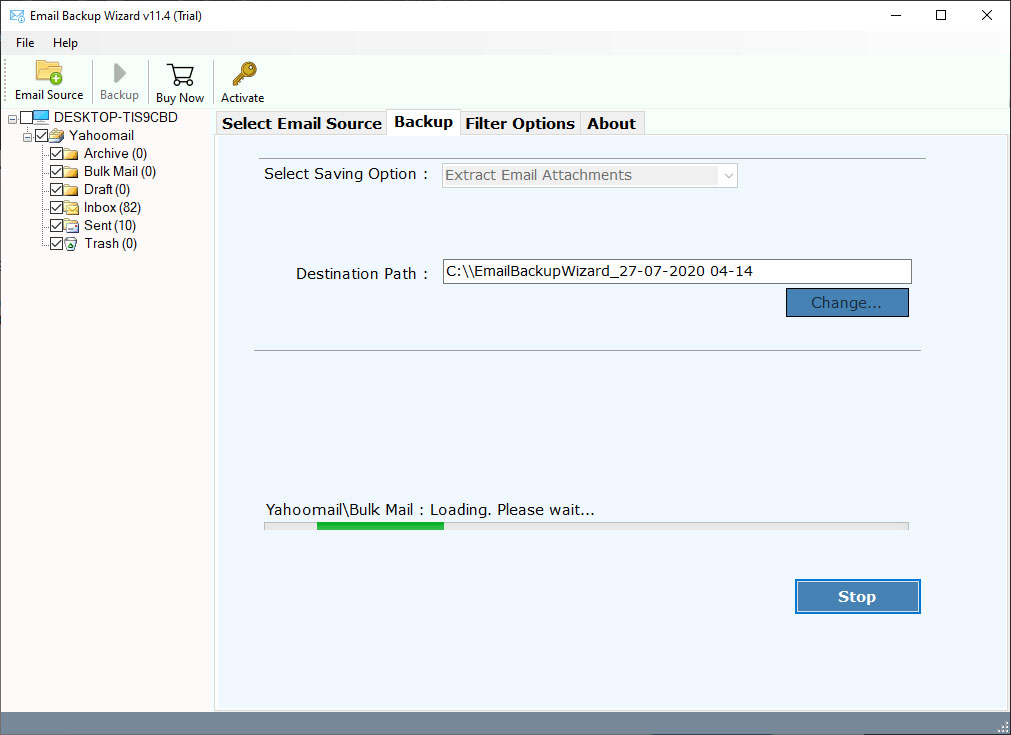 Email Attachment Extractor – Benefits & Features
100% Secure Interface Panel:
This Attachment Extractor is developed with modern technologies. The software provides a completely secure interface platform. In fact, the software never stores any user data inside the software and its interface caches. It is a completely safe and 100% lab-tested application.
Simple and Consistent Procedure:
There are lots of users who don't have any technical understanding. Therefore, the software provides a simple and easy-to-use interface. Now, both technically skilled and non-technical skilled users can easily use this application without getting into any trouble.
Extract Multiple Email Account Attachments:
Moreover, the software is design with the advanced technologies that offer a complete package to resolve user queries. There are many users who have multiple email accounts. Therefore, you can use the batch option to download multiple email attachments from multiple email accounts at once.
Advance Filter Settings for Selective Extraction:
There are many users who want to export only selected email attachments from webmail account to computer. If you are one of them, then use advanced filters. These filters are used to extract email attachments by date, email address, subject, etc.
Batch Download Email Attachments:
If you want to download all email attachments from your webmail or other email platform to computer. Then the software offers a simple and easy way to extract all email attachments from your webmail at once. In this way, you can save time and effort during the same process.
Support All Microsoft Windows:
The Email Attachment Extractor supports all versions of Microsoft Windows operating systems including Windows 10, Windows 8.1, Windows 8, Windows 7, Windows Server 2019, Windows Server 2016, Windows Server 2012, etc.
Conclusion
In the above article, we have explained the process to download email attachments in bulk quantity directly to computer. Using Email Attachment Extractor, one can easily extract the data. The best part of this application is to provide an advance option to download attachments from multiple email accounts. The company also offers a trial version of this utility to test before purchase. However, if you have any more queries about the software and its process, then contact us on live support chat.