Learn How to Convert Outlook Express DBX Files to EML- An Excellent Guide
Karen Chard
~ Modified: 06-04-2019 ~ Outlook Express ~ 4 Minutes Reading
If you are looking for the finest technique to export DBX Files to EML Format without losing any information, then this blog is treat for you. In this write-up, we will share one of the simplest yet most professional DBX to EML Converter Application that has the ability to convert outlook express DBX files to EML Format including with all inserted attachments. So, keep reading the blog and get to familiar with the expertise way to import DBX to EML.
How to Export Outlook Express to EML & Need to Extract DBX Files to EML Format?
There are many drawback with the outlook, since DBX files are heavier and consume a lot of space and, due to the larger size of the emails, Outlook Express slows down its performance. To avoid all these drawbacks, it is better to export DBX files to EML from the Outlook Express. For other instance, DBX files are only compatible with Outlook Express e-mail client. The user can not open .dbx files with any other email client. So users want to export DBX to EML. EML is the most popular file format to store emails and it is compatible with many email client application such as Windows Live Mail, Outlook Express, Apple Mail, and Mozilla Thunderbird etc.
This is a difficult task for Outlook Express users to export their email messages as DBX files into EML. As there are various manual method are available for converting limited number of files, but you may face some challenges like Data Loss, internal formatting loss, or loss of email attachments. Therefore, it is always recommended to use a professional third-party RecoveryTools DBX Migrator software that enables users to batch convert Outlook Express mails to EML files without losing any important information.
DBX to EML Converter Free Download Application:
Recoverytools also provides the Free DEMO version of the software which is helpful the users to evaluate the functionality & working of the software. The DEMO version of the toolkit allows users to move first 25 outlook express email messages from DBX to EML format. User can check the below steps to understand the complete working process of the DBX to EML converter Software.
Convert DBX files to EML format:
Step 1. Download, Run & Install the DBX to EML Converter Application on Windows Machine.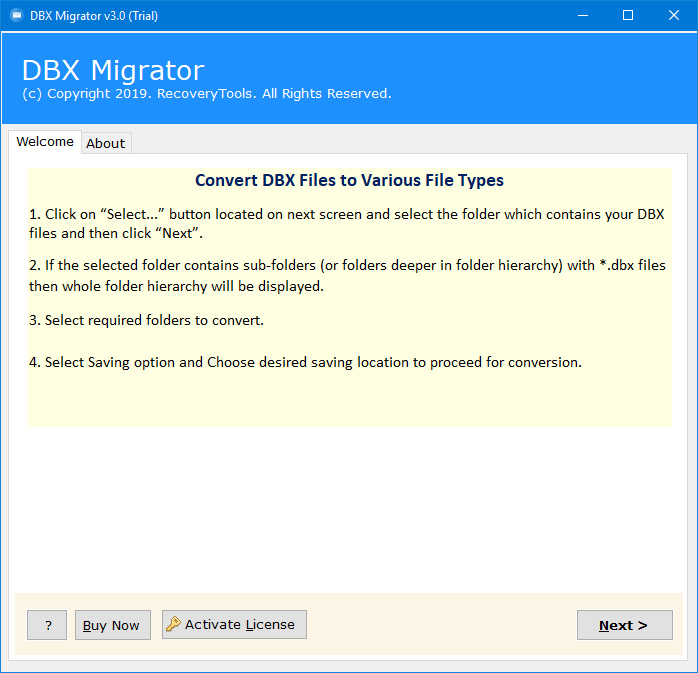 Step 2. Browse Outlook Express DBX Mailbox Data by selecting Select File & Select Folder Option.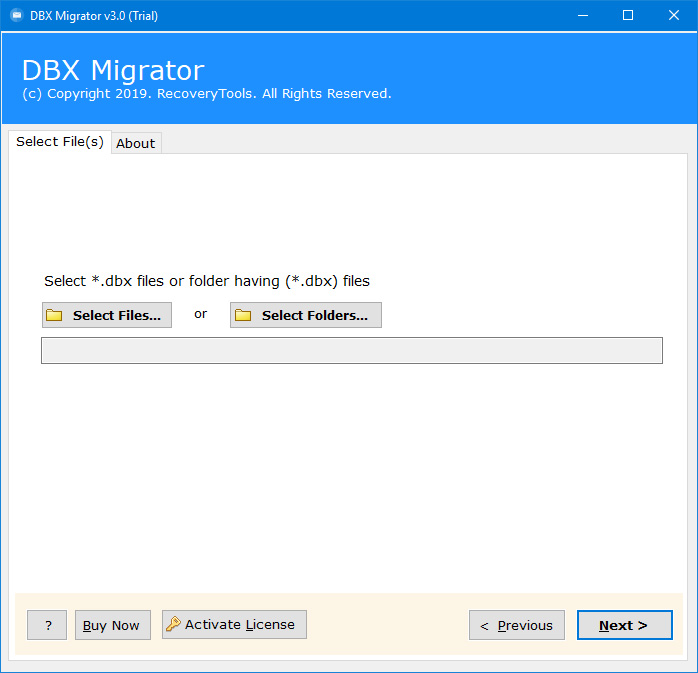 Step 3. Select DBX Mailbox folder to loading the Application Panel.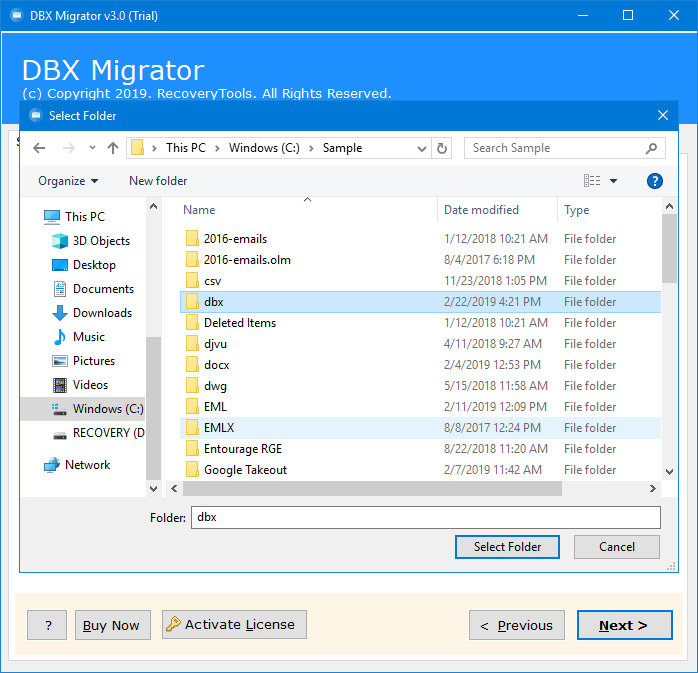 Step 4. Select all those folders which you want to convert into EML Format.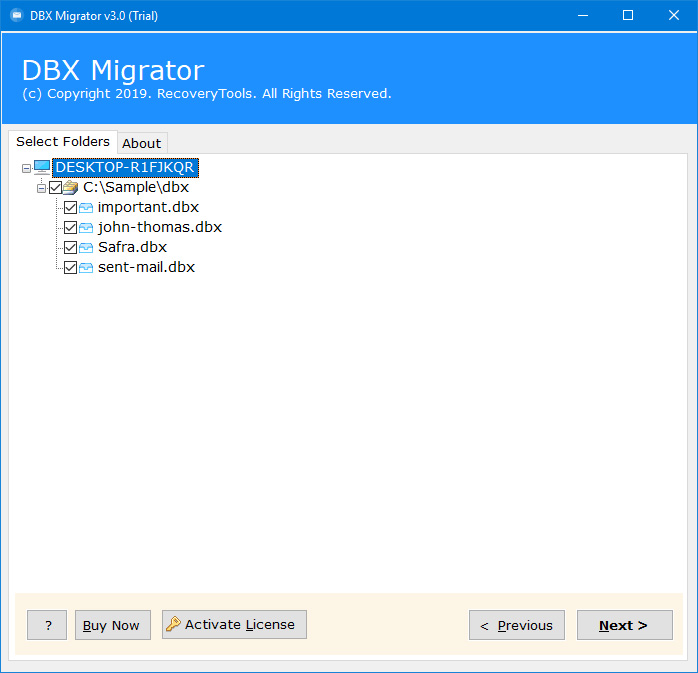 Step 5. Choose EML Option from the list of 25+ saving option.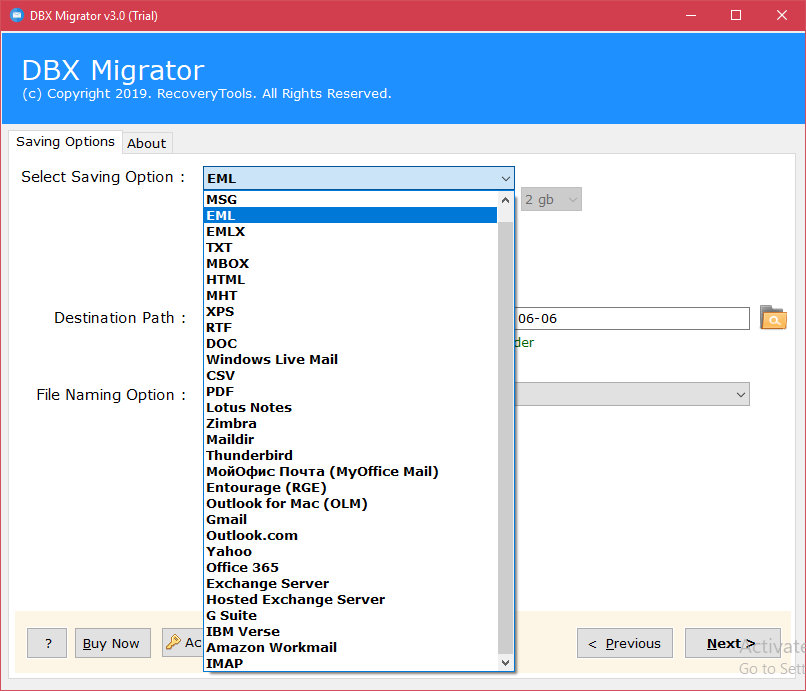 Step 6. Click on NEXT button to start the conversion.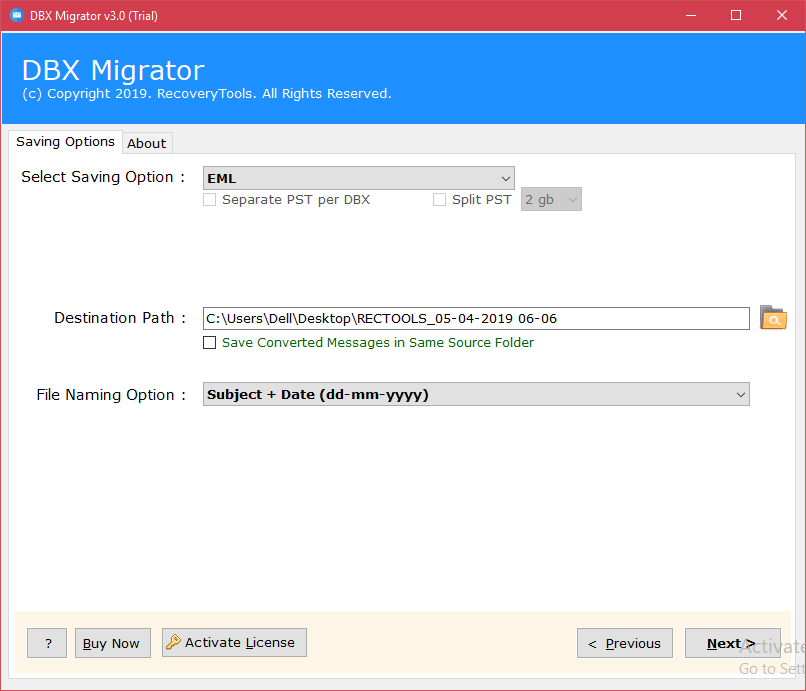 Step 7. Analyze the Live Conversion process Of DBX files.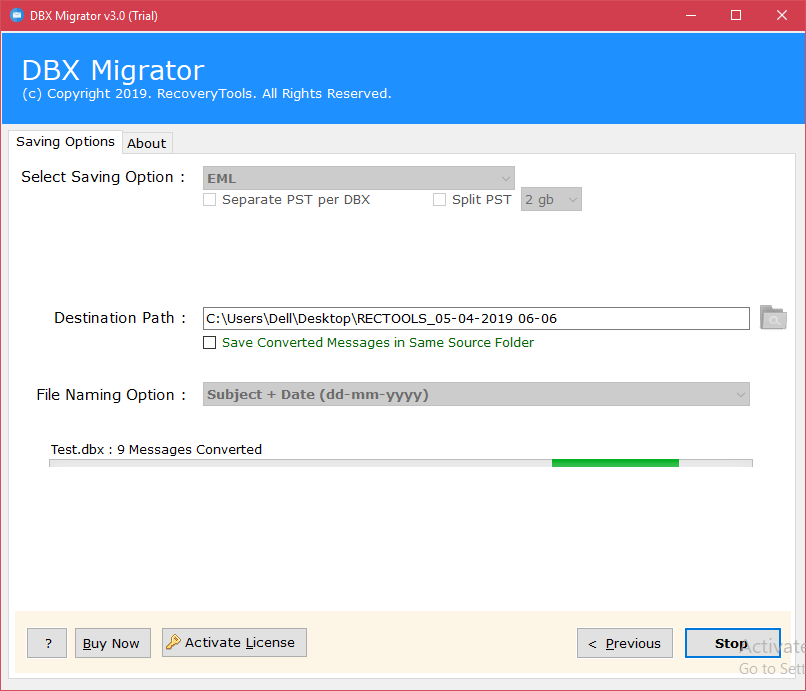 Step 8. Once the conversion completed, Click on Ok Tab to Exit from here.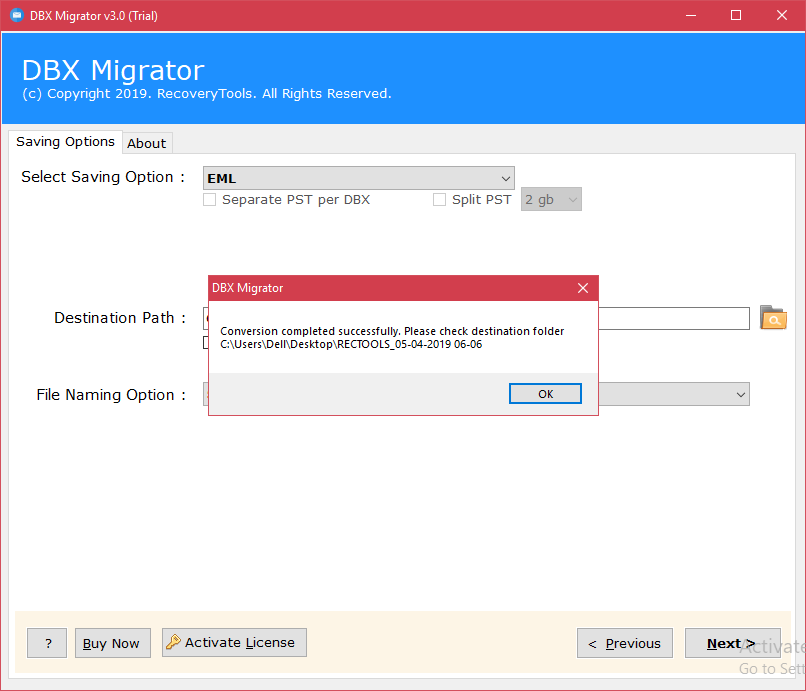 Hope all these above steps will helps you to perform the conversion of your DBX files into EML format. The Software is specially designed for the Windows users and it is compatible with all latest versions of Windows including Windows OS 10, 8.1, 8, 7, XP, Vista etc. Some major features of this Application are listed below:
Major Features & Advantage of Outlook Express DBX to EML Converter Toolkit:
The software is completely standalone Toolkit that does not requires outlook express installation to perform the conversion.
The software will provide the facility to export DBX files with all the properties like To, Cc, Bcc, email headers to EML file Format.
The Toolkit allows the users to load countless Outlook Express Emails at the time of conversion.
Users are free to export unlimited Outlook Express DBX files into EML format using DBX Files to EML Converter.
The software provide the facility to install the product set up in various international languages.
The Tool will successfully convert Outlook Express DBX mailboxes into selected file format including with all inserted attachments.
In addition to EML, the software offers more than 25 saving options to save the data of the DBX mailbox.
The Verge: DBX to EML Converter toolkit proves to be a very powerful Application in terms of conversion of selective or Multiple Outlook express emails to EML format. The software is designed using latest migration technology that allows the users to accomplish unlimited conversion of DBX mailbox item. You can try the free DEMO version of the software before investing money. And once you satisfy with the free Trial version, you can buy the license key to perform the complete migration.