Batch Print Multiple EML Files with Attachments at Once
Summary: This guide will explained best method for how to batch print EML files with attachments. Whether you are having just a single EML file or in bulk, this article will help you in both of the situations. All the methods explained in this tutorial are secure, easier and effective. So read the complete article to know how to batch print EML files with attachments.
Various file designs are used for explicit email clients. Nowadays, email clients play a crucial role as they handle all communication and information in the management process. Among the file formats supported by email clients, EML is widely used. This is why users choose to print EML files directly.
In simple terms, an email message in plain text format is stored in an EML file. Users can easily view EML files using email clients like Thunderbird, Outlook Express, Windows Mail, etc. However, sometimes users want to save and print EML files without relying on any specific email client.
This article will go through how to batch print EML files with attachments in windows 10, or any version of Windows OS with the easiest and powerful methods. Start reading!
Why to Print EML Files?
We know that printing EML files will give us a hard copy of our documents or give a document in PDF format. In both cases, it becomes very convenient. So before you explore how to print an eml file. Here are a few benefits of printing an EML file:
It makes our documents easy to share with anyone.
It would become compatible across any platform for any devices.
Printing EML files or having a PDF helps to keep our data safe for the long term.
Allows access to the information without having an internet connection.
These are easy to store and save a lot of space.
How to Print EML File for Free using Manual Methods?
There are several manual methods to print EML files. Here have explained the most easy effective ones using Word and Mozilla Thunderbird.
Method 1: How to Batch Print EML Files with Attachments using MS Word
First navigate to the EML file which you want to Print.
Give a right-click on it using your mouse and open with MS Word.
Once you open the EML in Word, click on the File tab, and go to Print.
Check all the printing options and apply as per your requirements.
Now Print them directly if your computer is connected to any Printer device, or save them as PDF.
Methods 2: How to Print .eml Files Using Mozilla Thunderbird
To use this method, make sure you have Thunderbird installed on your computer. If already installed, follow the steps given below to print EML file:
Navigate to your EML file, and open it with the Thunderbird application.
Once you open the EML message, click on More in the right hand corner.
Click Print and then Print them directly or save as PDF.
Note: This method is only for those users, who are having orphan EMl files saved in their computer. In case they have stored their EML file in an email client, they would need to configure their account with Mozilla Thunderbird first, then use the Import/ Export tool of Thunderbird.
Limitation of Manual Methods to Print EML Files:
You will have to print each EML message one by one.
It's tough to adjust the size of the EML message in Word.
It takes a long time and needs a lot of your time.
Extra tools may not work with the latest Thunderbird versions.
Printing lots of EML messages at once is tricky.
Your data might not be totally safe and secure.
Advanced Solution to Print EML Files in Bulk Instantly
The RecoveryTools EMLX Migrator is the automated approach to quickly batch print EML files with attachments. The tool can efficiently convert email messages to PDF in batch without needing help of any other application. If have a lot of EML files and you want to print them without spending so much, you must definitely use this tool. There are several feature available in this, that makes your task much easier faster. For instance, this tool has all you need to print EML files.
Download the software on your system working on any version of Windows Operating System.
How to Batch Print EML Files with Attachments in Batch at Once?
1. Once you download the utility, install it by following a simple installation process. At first, the tool will display a Dual selection mode. Here, select the Files or Folders to convert.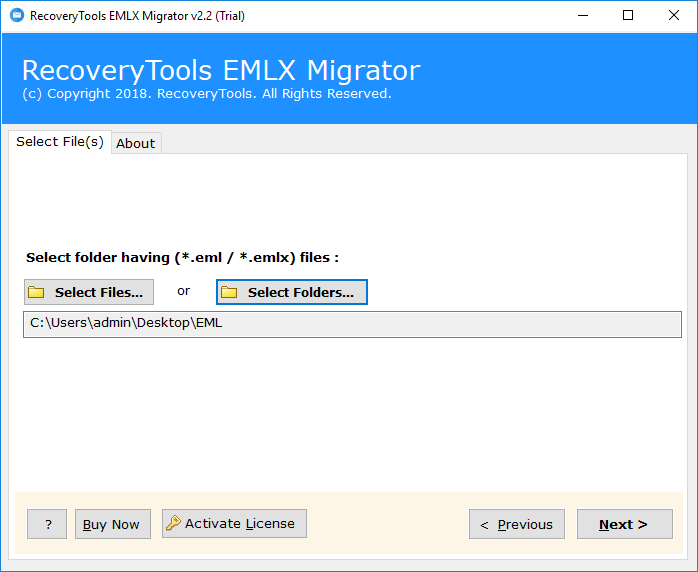 2. Now, the utility will show complete details of all selected folders. Choose the specific folders to print EML files to PDF format. Click on Next.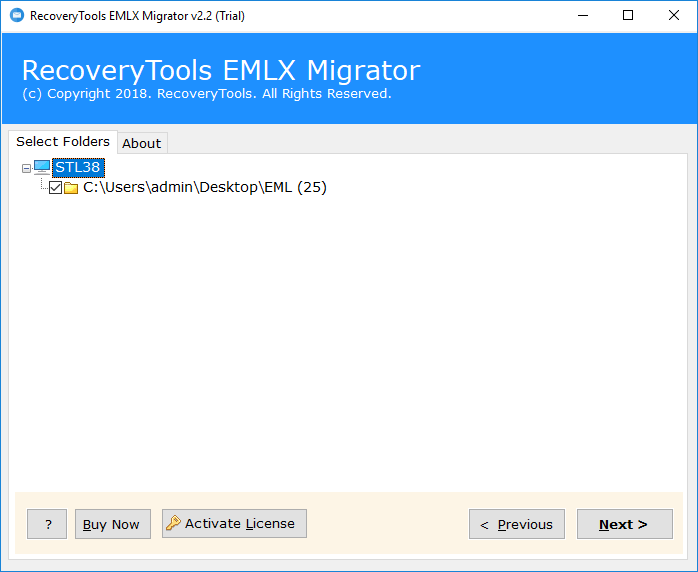 3. After this, you will get a number of file saving options. Here, choose PDF as the saving option to batch print EML files with attachments.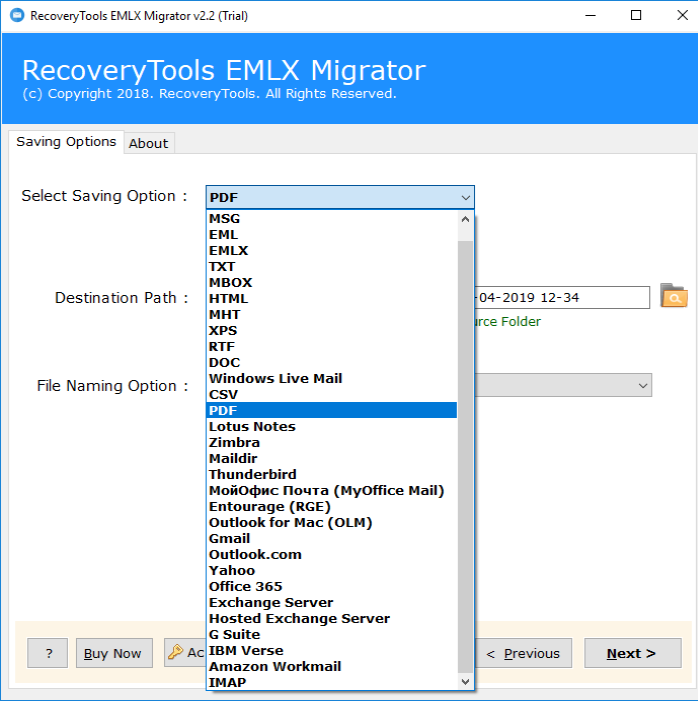 4. The software also lets us choose the file naming options as per our requirement. Choose the required option and click on Next.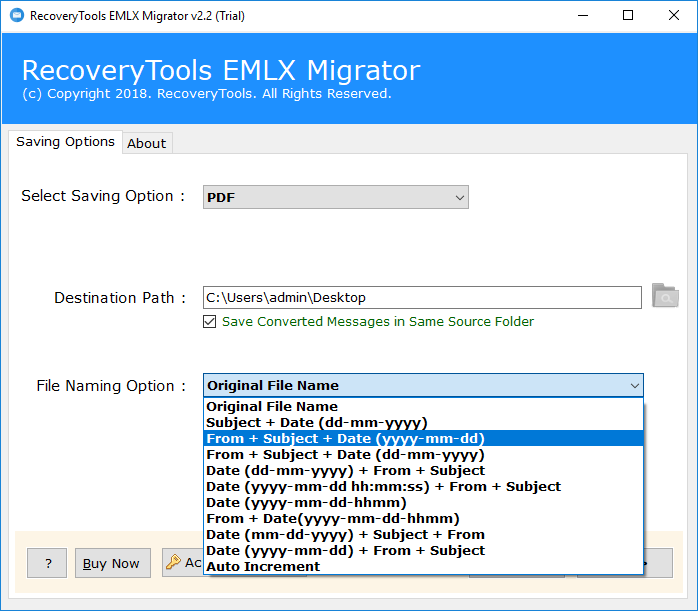 5. The conversion starts here. All the selected EML files will now be converted into the PDF file format.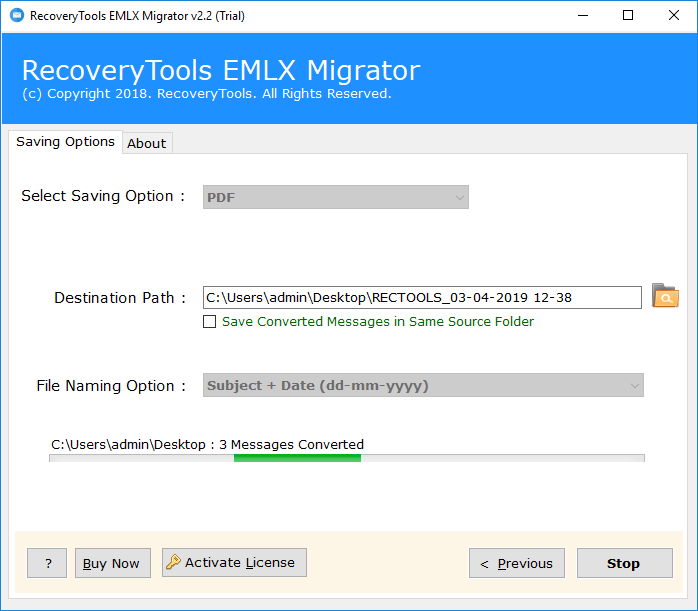 6. At the end, when the conversion is done, the converted files will automatically open in the selected location.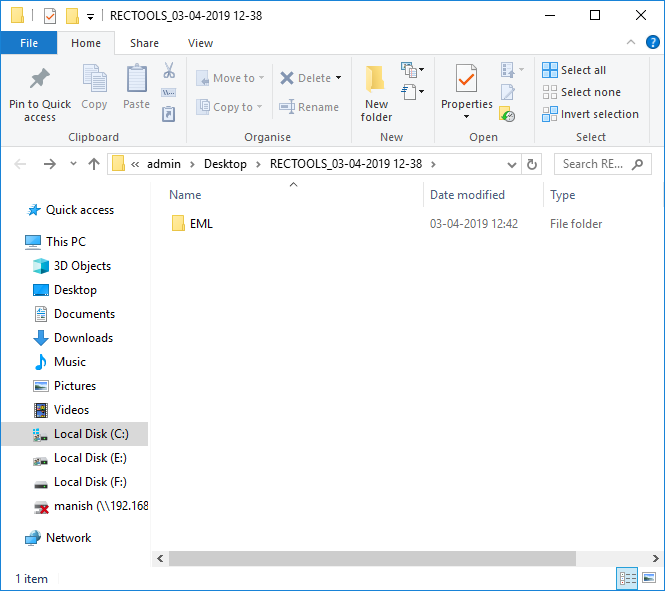 Now, you will get all the files in PDF format. After converting email messages to PDF format separately, you can also merge them to batch print EML files with attachments in a single click. PDF Merge Wizard is a fast and efficient tool that will help you merge all your newly printed PDF files. After the multiple PDF files are merged into a single file, you can print it in a single click.
Steps to Merge Multiple Print Format Files into a Single File
1.Select the files/folders to merge.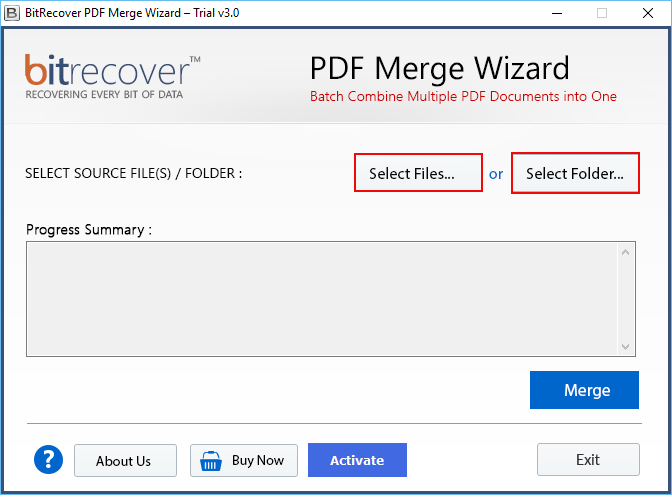 2. If you have selected the Folder option, choose the folder to merge files.
3.  Click on MERGE to get the single file.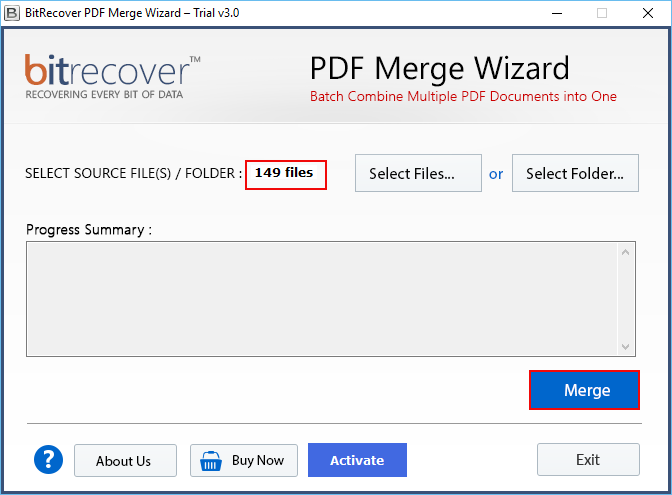 4. Now, you will get your desired single PDF file.
Features of the Tool to Print Multiple EML Files
The software has a simple and attractive interface. This lets you do all conversions easily.
The utility has an advance batch migration feature. Here, you can print multiple EML files at once without any external support.
The tool gives many file naming options also. Here, select the desired naming option as per your convenience.
The software maintains the on-disk EML folder hierarchy. All the conversions are done keeping the folder structure the same.
Also, the solution gives a facility to print selective EML files. There is no need to export the whole folder for some selective files.
The tool is compatible with all the versions of Windows Operating System including Windows 10, 7, 8.1, 8, etc.
Some User Queries
Ques 1: How can I print EML files in Windows 10? Also, I want to batch print EML files with attachments without using any email client. Is there any way out?
Ans: You can easily do this using an automated tool in some simple steps.
Download the utility.
Select EML files.
Choose PDF as the saving option.
Select the destination path. Click on Next to start the process to print EML files.
Once, the process is completed, the completion message gets displayed.
Ques 2: Can I Print my EML messages and print multiple EML files with all attachments?
Ans: Yes, you can batch print EML files with attachments. Use the mentioned tool to do so.
Ques 3: Is there any way to print EML files while keeping all my data in the same folder structure?
Ans: Yes, there is an efficient way to easily batch print EML files with attachments with the same folder structure. This can be done in just a few steps with the EML migration software.
Conclusion
In the above write-up, we have explained a manual and advanced methods to how to batch print EML files with attachments with ease. Both of the methods are effective but manual method has a few drawbacks in comparison to the advanced method. Also, you can download the TRIAL edition of the tool to experience it better. It has a simple and self-explanatory user layout. After this, you can purchase the licensed version of the utility from the official website.