How to Print Multiple EML Files – Export EML to a Secure Format!
Karen Chard
~ Modified: 11-05-2022 ~ How To ~ 4 Minutes Reading
I have a huge number of EML files. This file format is not very secure. So, I want to print  EML files into a secure format. PDF Adobe is considered to be the safest file format. It is generally used for forensic purpose. Is there any way to batch print EML files without the installation of any email client?
After getting such queries to print multiple EML files, we have decided to give a detailed step-by-step solution for this. Below, in this blog, you will get the most appropriate solution to batch print EML files along with attachments. The RecoveryTools EMLX Migrator is an automated approach to quickly print EML files. The tool can efficiently convert email messages to PDF.
Download the software on your system working on any version of Windows Operating System.
Steps to Batch Print EML

F

iles
1. Once you download the utility, install it by following a simple installation process. At first, the tool will display a Dual selection mode. Here, select the Files or Folders to convert.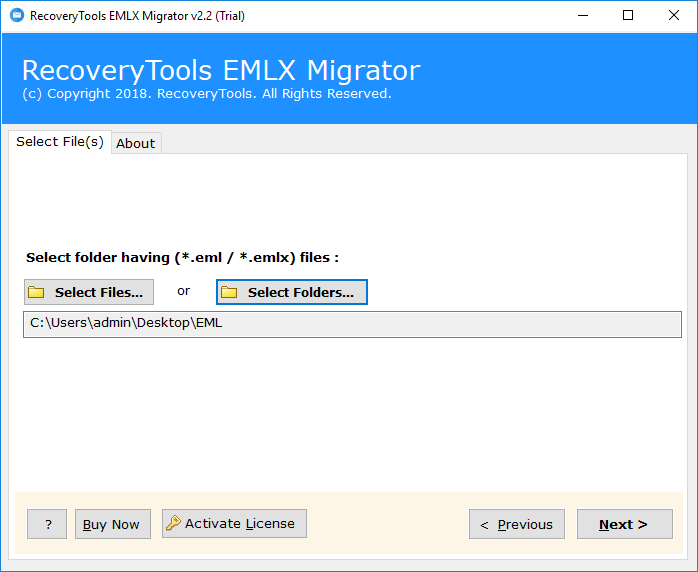 2. Now, the utility will show complete details of all selected folders. Choose the specific folders to print EML files to PDF format. Click on Next.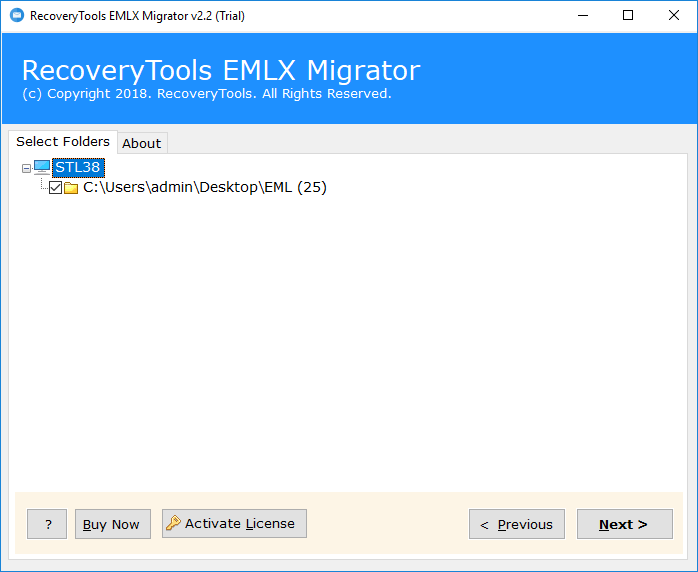 3. After this, you will get a number of file saving options. Here, choose PDF as the saving option to print email messages to PDF.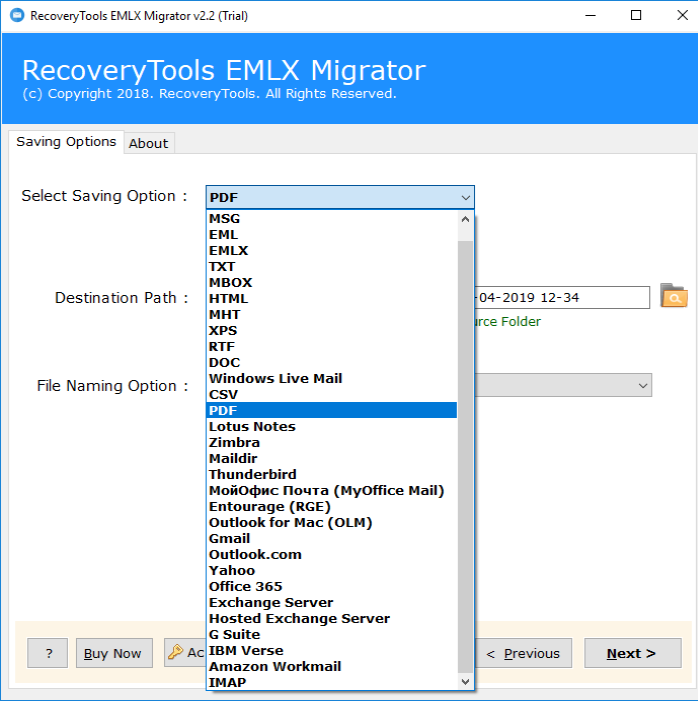 4. The software also lets us choose the file naming options as per our requirement. Choose the required option and click on Next.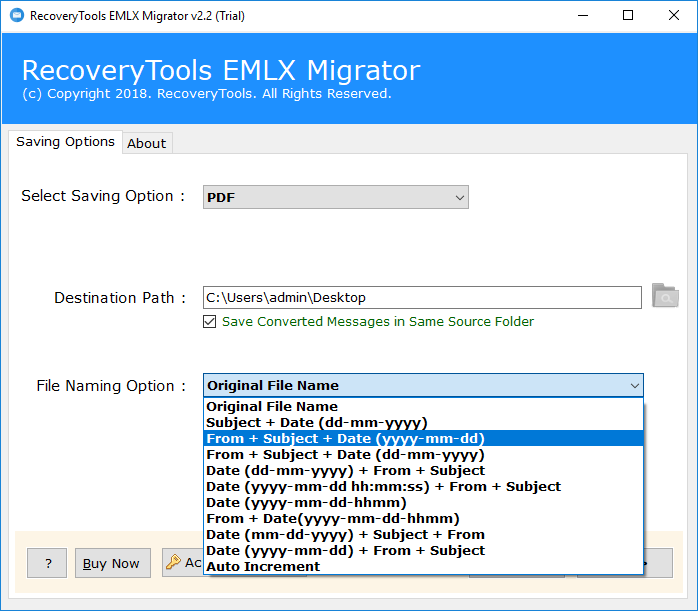 5. The conversion starts here. All the selected EML files will now be converted into the PDF file format.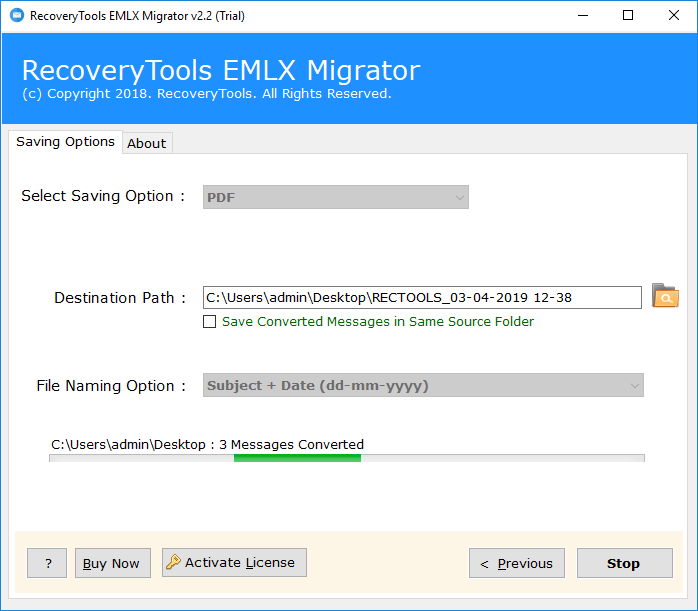 6. At the end, when the conversion is done, the converted files will automatically open in the selected location.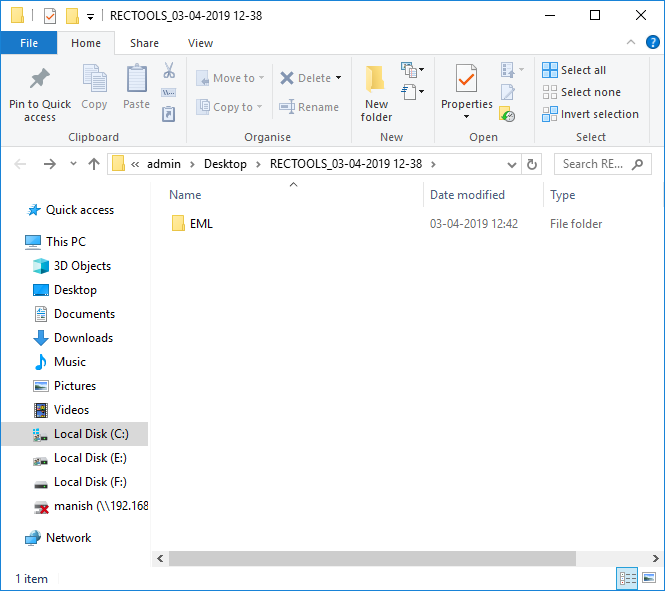 Now, you will get all the files in PDF format. After converting email messages to PDF format separately, you can also merge them to batch print EML files in a single click. PDF Merge Wizard is a fast and efficient tool that will help you merge all your newly converted PDF files. After the multiple PDF files are merged into a single file, you can print it in a single click.
Steps to Merge Multiple PDF into a Single File
1. Select the files/folders to merge.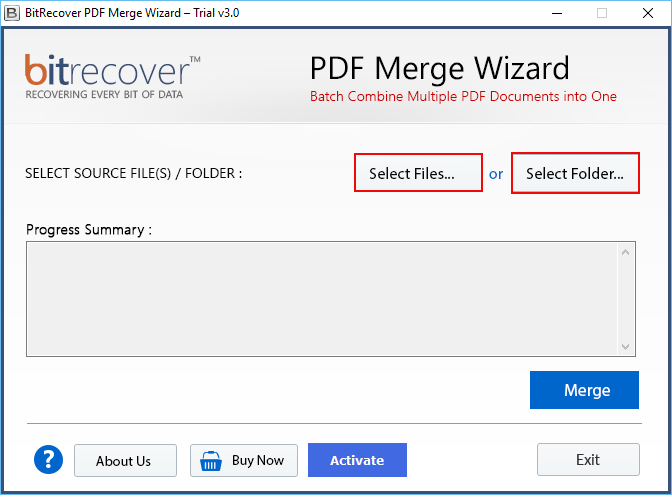 2. If you have selected the Folder option, choose the folder to merge files.
3.  Click on MERGE to get the single file.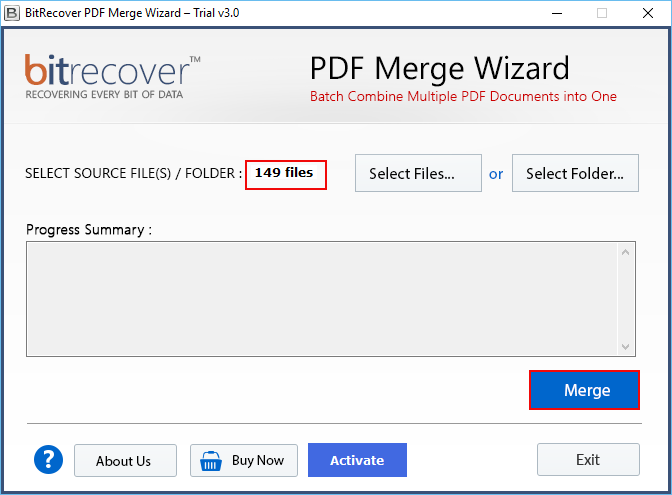 4. Now, you will get your desired single PDF file.
Features of the Tool to Print Multiple EML Files
1. The software has a simple and attractive interface. This lets you do all conversions easily.
2. The utility has an advance batch migration feature. Here, you can print multiple EML files at once without any external support.
3. The tool gives many file naming options also. Here, select the desired naming option as per your convenience.
4. The software maintains the on-disk EML folder hierarchy. All the conversions are done keeping the folder structure the same.
5. Also, the solution gives a facility to print selective EML files. There is no need to export the whole folder for some selective files.
6. The tool is compatible with all the versions of Windows Operating System including Windows 10, 7, 8.1, 8, etc.
Some User Queries
Ques 1: How can I print EML files to Windows 10? Also, I want to batch print these EML files without using any email client. Is there any way out?
Ans: You can easily do this using an automated tool in some simple steps.
1. Download the utility.
2. Select EML files.
3. Choose PDF as the saving option.
4. Select the destination path. Click on Next to start the process to print EML files.
5. Once, the process is completed, the completion message gets displayed.
Ques 2: Can I convert my EML messages and print multiple EML files with all attachments?
Ans: Yes, you can convert your email message to PDF format. Use the mentioned tool to do so.
Ques 3: Is there any way to print EML files while keeping all my data in the same folder structure?
Ans: Yes, there is an efficient way to easily print EML messages with the same folder structure. This can be done in just a few steps with the EML migration software.
Summary
In the above write-up, we have explained a detailed procedure to print multiple EML files with ease. Also, you can download the TRIAL edition of the tool to experience it better. It has a simple and self-explanatory user layout. After this, you can purchase the licensed version of the utility from the official website.