How to Add Zimbra Email to iPhone ? – Time to Fix This Problem
The solution to add Zimbra email to iPhone is generally the requirement of iOS users. Along with email mailbox, people search for a solution that enables them to add Zimbra contacts and calendars to iPhone. Therefore, here we came live with this blog to tell you about an all-in-one solution to add Zimbra mail, contacts, and calendars to iPhone.
"Hi! I am having a Zimbra TGZ file, provided by my boss. I have been asked to access this TGZ file data in office's iPhone due to some secretive mission. Whatever solutions I am getting online demands for email id and password of Zimbra mail. But, I don't have the same! Simply I am having a file with .tgz extension whose information I have to move in iPhone. Can anyone assist me with a workable solution for the same?"
Add Zimbra Mail to iPhone – An All-In-One Solution
This approach involves use of an application named as RecoveryTools zMigrator. It is an independent platform that allows end users for adding Zimbra email to iPhone. Not only email but, you can access Zimbra contacts and calendar in iPhone via this approach. Requirement for installation Zimbra mail client is not there in this method.
Following steps are going to guide you about the foolproof solution to add Zimbra email to iPhone in an effortless way :
1. Export TGZ file from the source Zimbra mail client to begin the first phase of adding Zimbra email to iPhone. If you already had extracted the TGZ file, skip this step.
2. Download the setup file of zMigrator program on your computer. Install it and then, launch the software to proceed further.

3. Either use on Add Files or Add Folder button to browse source TGZ file(s) in the application. You can utilize 'Add Folder' option to add more than one TGZ files.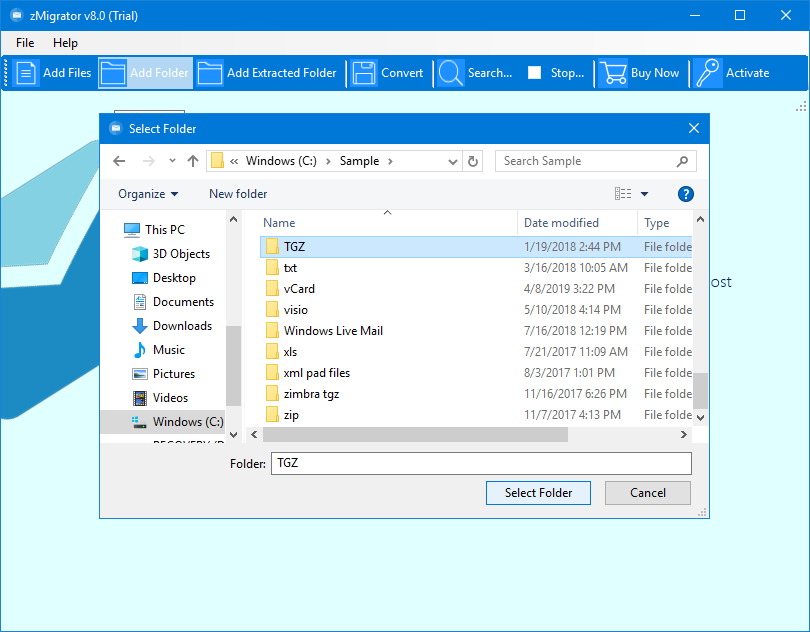 4. The software loads all mailboxes present in the TGZ file, which you had browsed in Step (3). Now, select the Zimbra mailbox that you want to move in iPhone. For demonstration purpose, we are enabling checkboxes of contacts mailbox.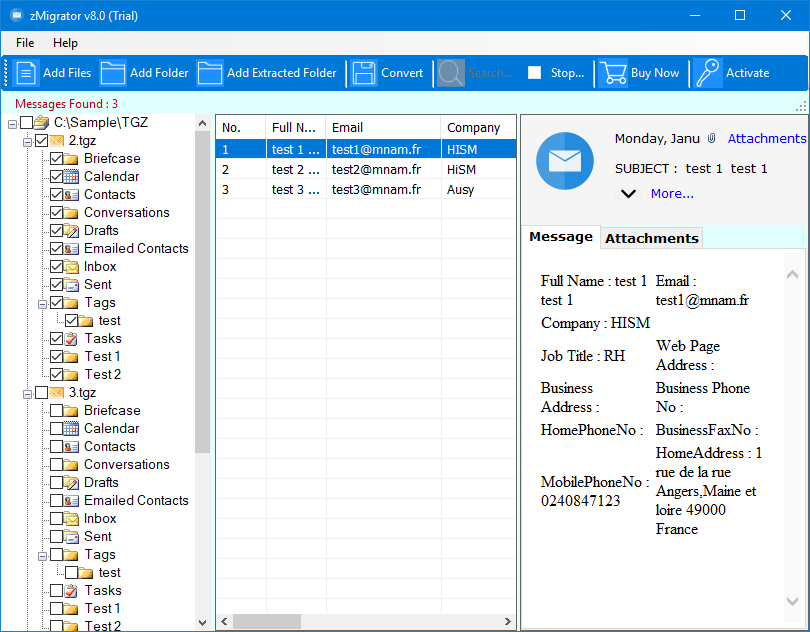 5. A 'Saving Options' window appears. In this window, you have to explore the menu of 'Select Saving Option'. Select vCard from the menu.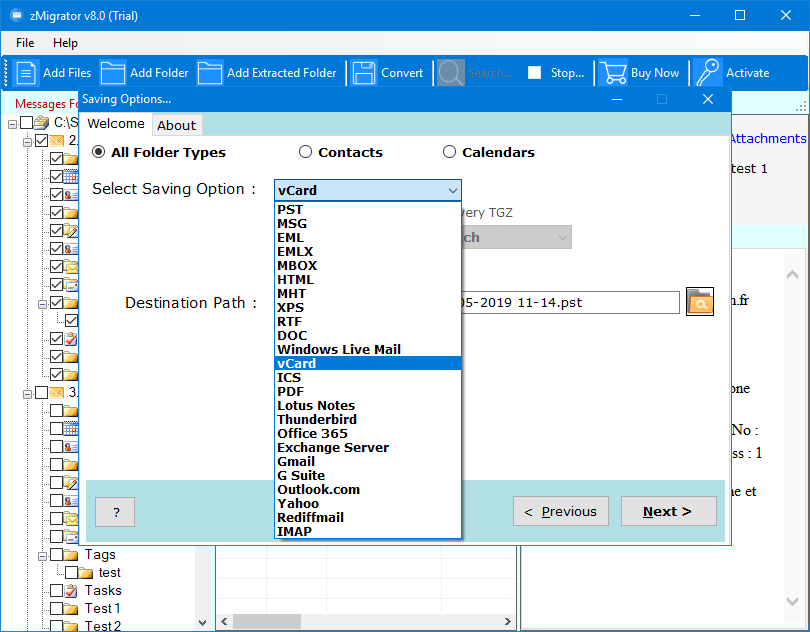 6. Now you will be asked to enter the destination path where you wish to save resultant vCard file. Define the location on your PC to proceed further with the procedure to add Zimbra Email to iPhone.
7. Click on Next button to initiate the process of adding Zimbra email to iPhone.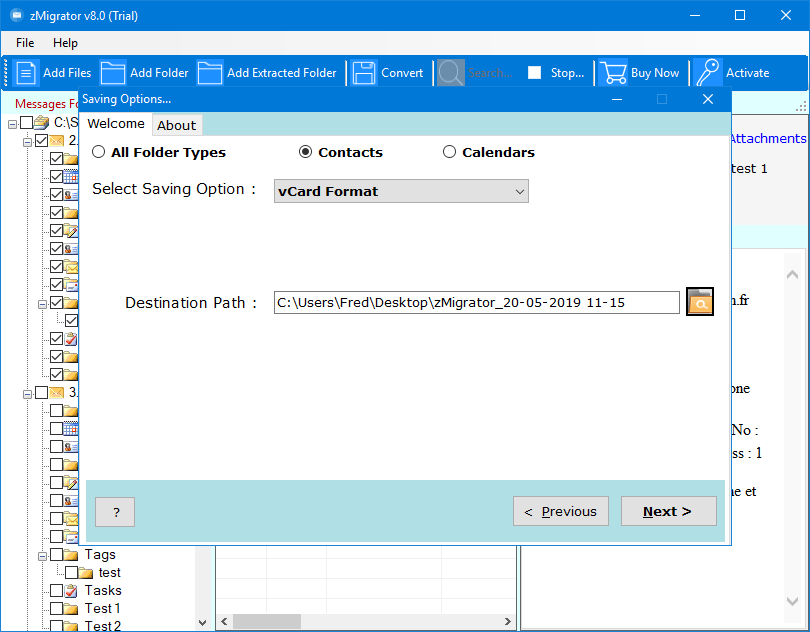 When the program successfully creates a resultant file of Zimbra, import that file in your iPhone. For example – We will import the output vCard file of Zimbra on the iPhone. You can now use this solution to easily add Zimbra email folders, contacts, and calendar in iPhone.
How Do I Add Zimbra Email Account To iPhone Manually?
"Hello guys! I have a Zimbra email account which I wish to configure in iPhone for easy use. This will allow me to access my messages from iPhone at any time from any place. So basically I need a solution through which I can configure Zimbra email account in your Apple phone. Does there exist any approach for the same?
It is pretty much obvious situation where users want to add Zimbra email to iPhone through account configuration. But, they need to make sure that it is essential to have credentials of the source Zimbra account for this procedure.
To assist our page readers with this issue, we are listing down steps to add Zimbra mail to iPhone.
1. Open the Settings app on your iPhone and scroll down the screen to look for 'Mail, Contacts, Calendars' option. Once you find this option, tap on it.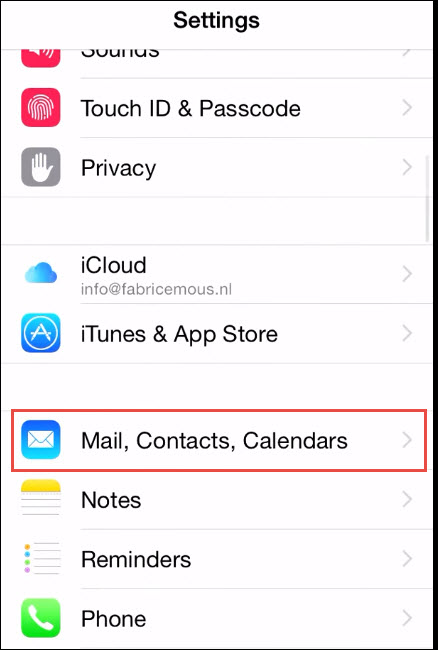 2. Now in the Accounts field, tap on the 'Add Account' option. This opens a list with different email clients within it. Tap on Exchange to proceed further.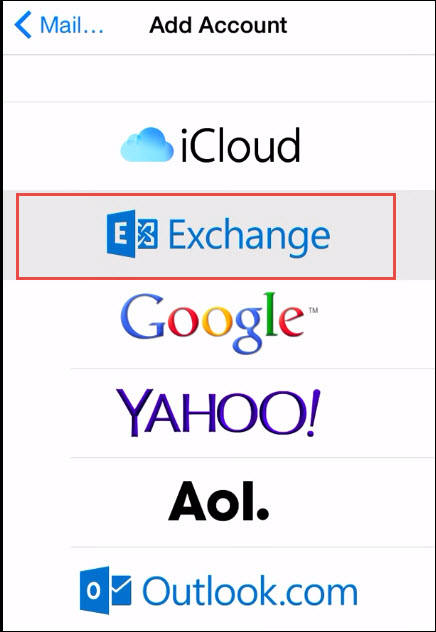 3. Enter the email id and password of the source Zimbra email account in their respective field. In the 'Description' field, mention Zimbra. Click on Next to continue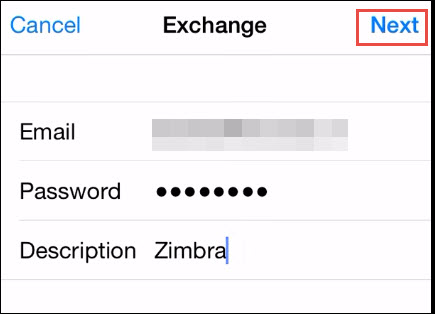 4. Its time to fill up the server settings of Zimbra mail server. Enter all the information required on the current page and then, click on Next.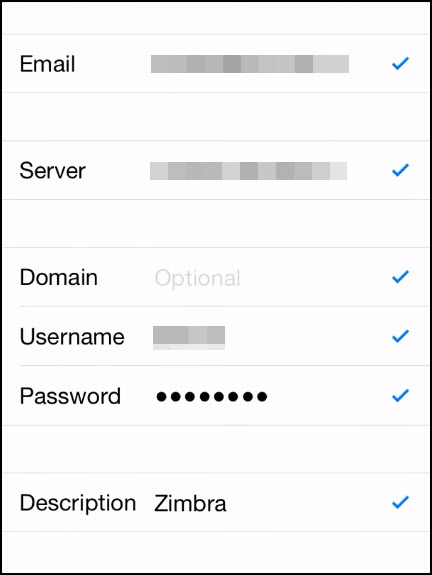 5. Once the account successfully gets verified, a new screen appears. Here you have to select the Zimbra mailboxes that you wish to configure in your iPhone. Continue the procedure to add Zimbra email to iPhone by tapping on the Save button.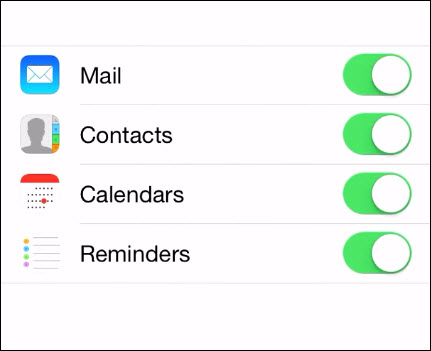 Warning – The manual procedure for adding Zimbra email to iPhone essentially demands technical server details. If the required server information is incorrect, you will not be able to configure Zimbra mail in iPhone.
The Verdict
We have described both the possible procedures to add Zimbra email to iPhone. Now here comes the role of Zimbra customers to pick any one of the suitable solutions for their purpose. In order to help you in making a wise decision, we would like to tell you – If you are well-known with the Zimbra server technicalities, opt for a manual solution. Else, without giving a single thought, you should go for zMigrator. Because if you take any single risk with a manual approach, it could result in high data loss at the end. So, be very careful while making a decision.