How to Transfer Emails from CenturyLink Email to Gmail Account ?
Karen Chard
~ Modified: 01-02-2023 ~ How To ~ 4 Minutes Reading
Overview: In this technical guide, we will take up a user query "How to transfer Emails from CenturyLink to Gmail?" or explain a simple procedure to migrate emails from CenturyLink to Gmail account directly. Here, we will discuss the most powerful and improved solution for relocating messages from CenturyLink to Gmail. So, let's start.
CenturyLink, Inc. is a worldwide innovation organization that gives enormous quantities of services like an organization network solution, cloud solution, security, correspondence, and so on. CenturyLink also provides a Webmail service to private ventures, private users, public areas, enterprises, and more.
Gmail is a sort of emailing platform like CenturyLink webmail. It is totally free and allows its users to create a Gmail account with offers many features including a user-friendly and intuitive interface with the facilities of email sorting, spam-detecting, etc.
However, CenturyLink lacks a lot of features that are provided by Gmail, and security is one of them. That's why users want to switch from CenturyLink to Gmail accounts. One of the questions received by our support channel is:
"As of late, I have begun a new position in a big organization. In my last company, we utilized CenturyLink webmail for email communication. Sadly, the current company does not use CenturyLink webmail. I want to transfer my old messages to my current email account. Please suggest if there is any way to transfer CenturyLink email to a Gmail account."
A Professional Way – CenturyLink to Gmail Migration Tool
If you own a CenturyLink mail account, you might know that it does not give you any alternative to migrate your messages to Gmail account. This means if you wish to migrate your CenturyLink emails, you need a professional solution for that.
Here, we will discuss RecoveryTools Email Backup Wizard, one of the best applications to handle the process of CenturyLink to Gmail migration in a quick and reliable manner.
Get the Solution:
Download for Windows Download for Mac
Steps to Migrate CenturyLink to Gmail
Download & get the product on a PC.
Select CenturyLink and enter account details
Pick CenturyLink email folders in the given list
Select the Gmail option and enter your account details
Start the CenturyLink to Gmail Migration process.
Steps to Transfer CenturyLink to Gmail / Google Mail
Download the open CenturyLink to the Gmail migration tool on your computer.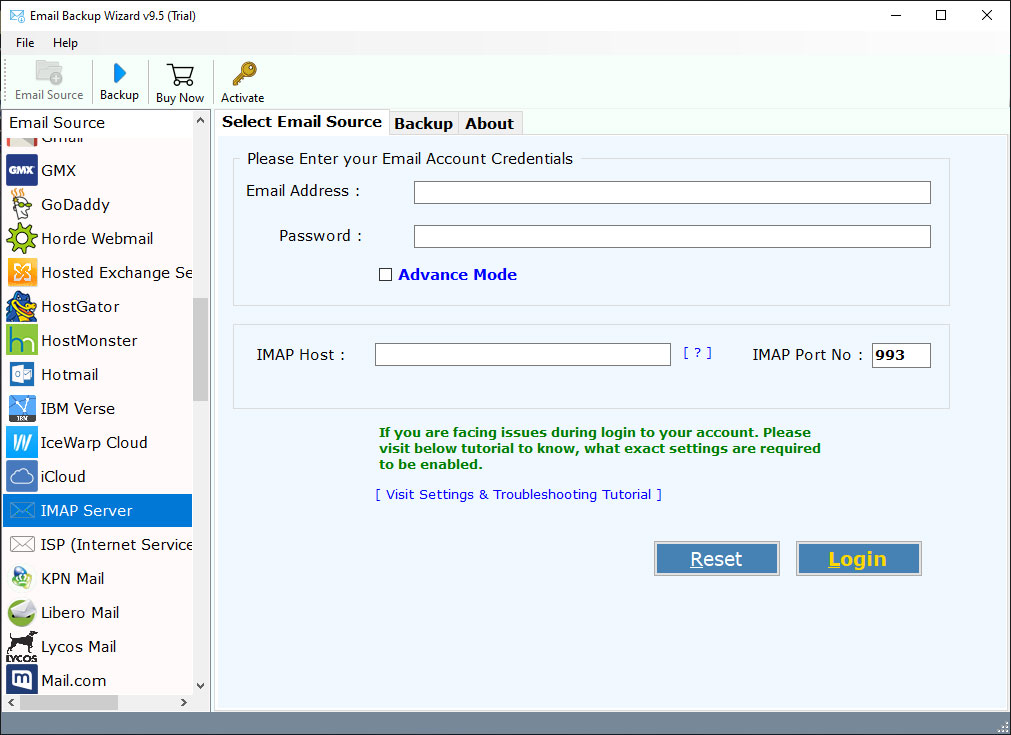 Now, choose the CenturyLink option and enter your account credentials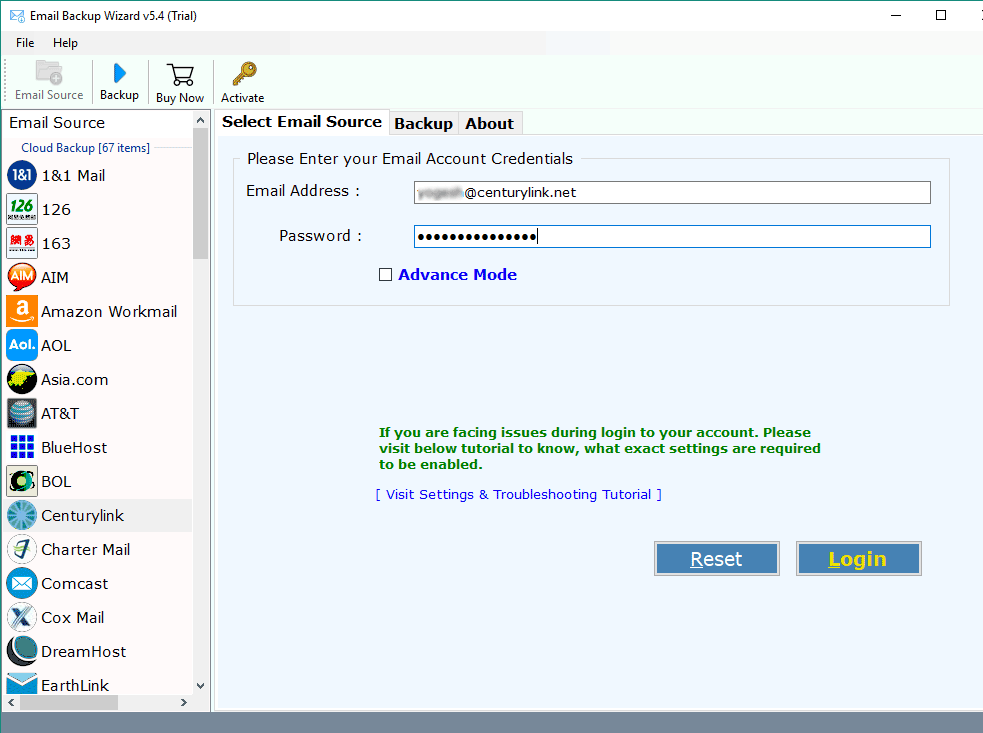 Choose the required CenturyLink email folders, which you want to migrate to your Gmail account, in the list of mailbox folders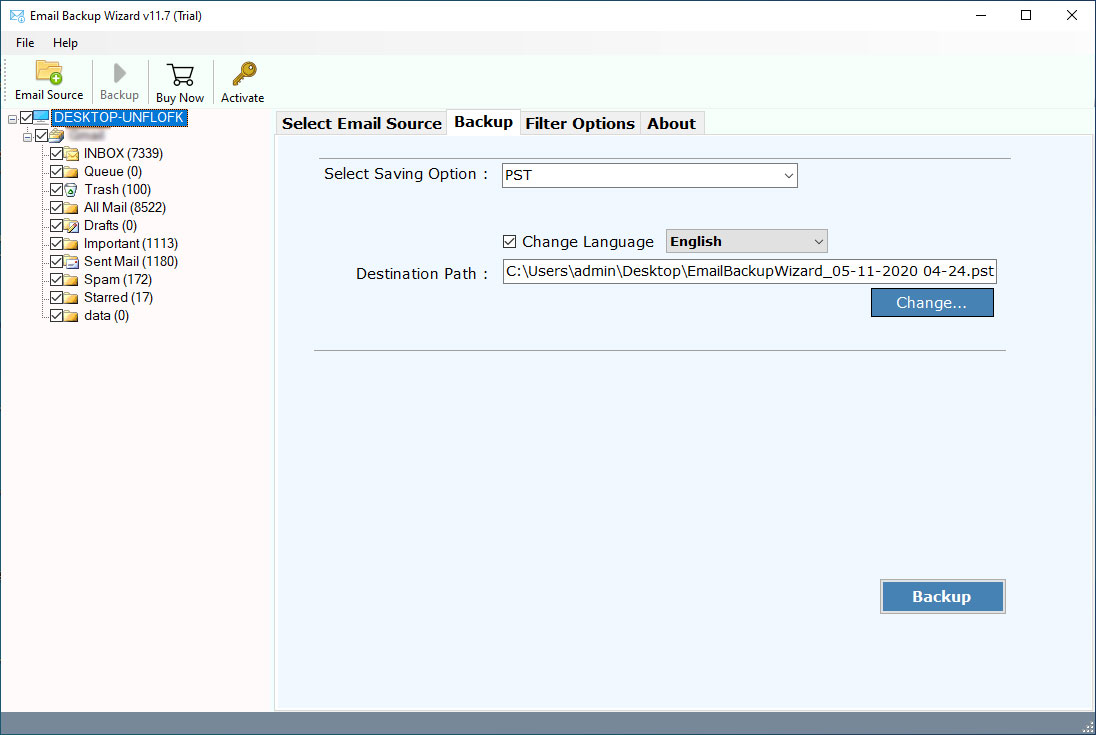 Select the saving option in the list of file saving options as Gmail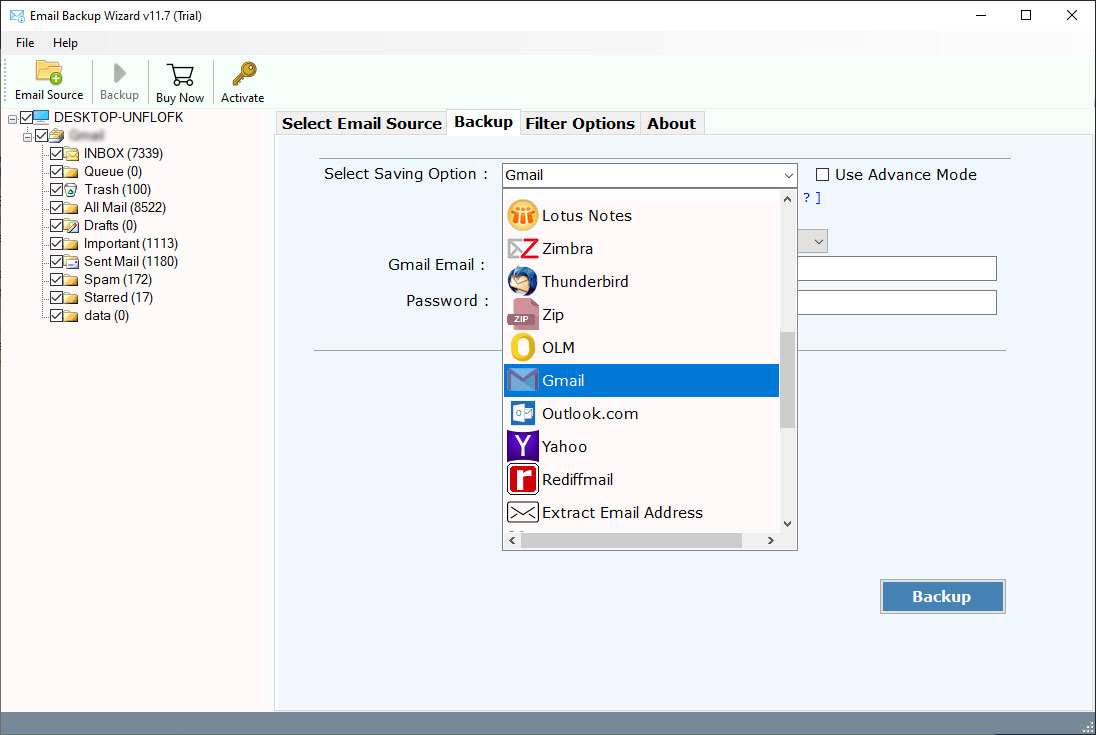 Put all the details of your Gmail account in the UI panel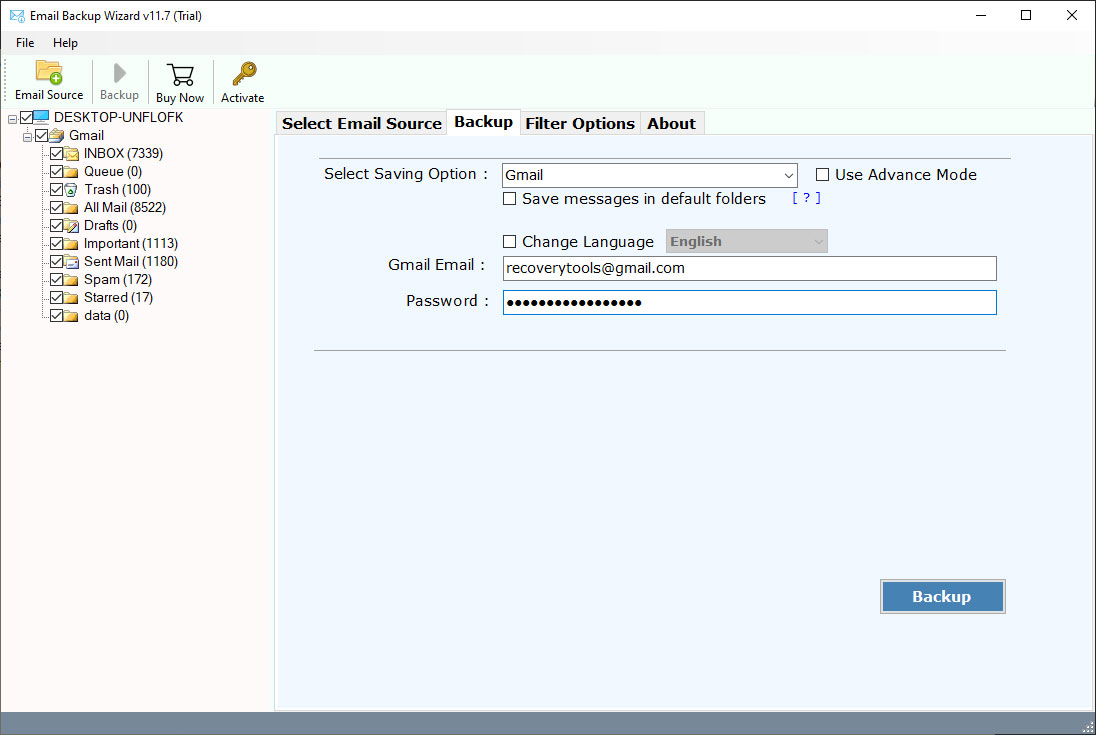 Set additional filter options to migrate the required CenturyLink emails to Gmail only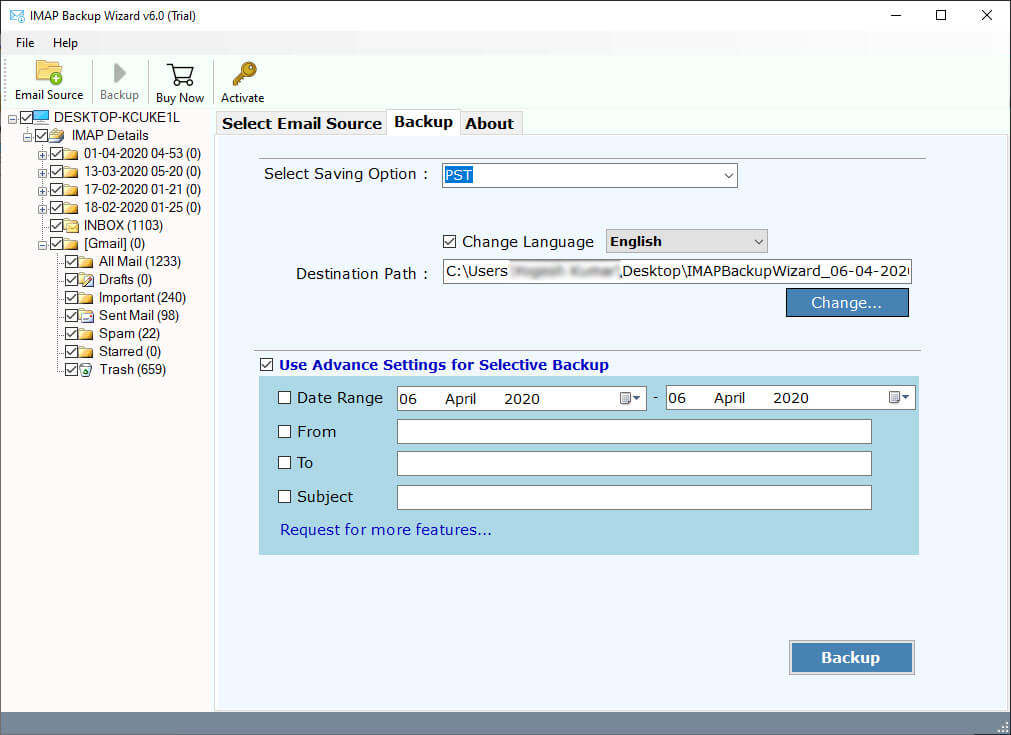 Click the Backup button to switch from CenturyLink to a Gmail account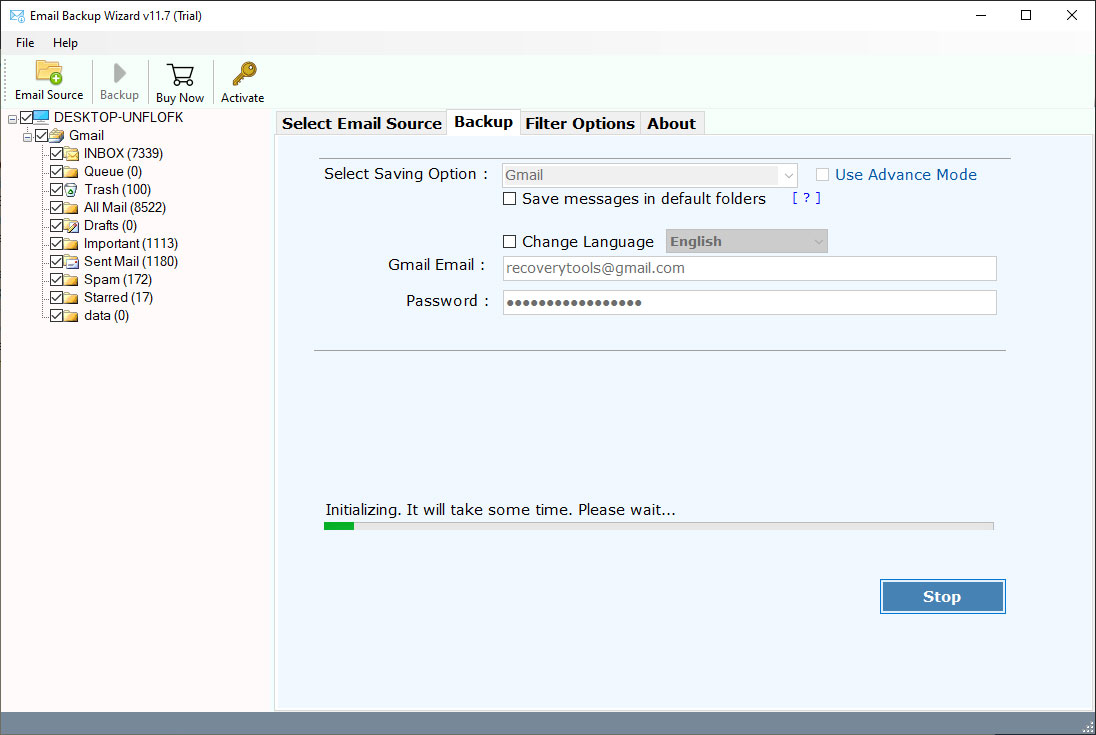 Top Benefits of CenturyLink to Gmail Migration Utility
Batch migration of CenturyLink accounts
It allows users to migrate multiple CenturyLink email accounts to Gmail in batch mode. To do this, you just need to create the CSV record containing the email addresses and passwords of the accounts to be migrated and the software will take care of the rest.
Keep the Exact Email Attributes
While moving CenturyLink emails to Gmail, the solution will retain all the email elements in their original format. You can rapidly get a lot of results in a single process without losing email element data.
Reliable and Basic User Interface
The program has a simple and instinctive interface. Both specialized and non-specialized clients can undoubtedly utilize this application with no external guidance. It gives a very simple- guided solution for its users.
Select Specific CenturyLink Folder Before Starting the Process
This application can move only the specific CenturyLink folder to Gmail which is selected by the user before starting the migration process. Utilizing this solution, you can undoubtedly save time and energy.
Keep the Chain of CenturyLink Mailbox Folders
It can maintain the mailbox folder structure after completing the procedure. So, you will get the original folder structure hierarchy after completing the relocation cycle from CenturyLink to Gmail.
Windows & Mac-based Application
This is the most expert solution by RecoveryTools for the straightforward transfer of CenturyLink email to a Gmail account. Also, this application supports all your Windows & Server machines. You can undoubtedly install the solution on your Mac OS X editions.
Let's Conclude
The above guide discussed the complete process of migrating CenturyLink Emails to Gmail accounts. It is a fast and direct solution that can easily transfer all your CenturyLink messages to Gmail in just a few steps. Users can also try the demo version of the product to know the working steps. For other information, contact the technical team.