How to Migrate Emails from MailEnable to IMAP Account ?
Karen Chard
~ Modified: 03-06-2022 ~ How To ~ 5 Minutes Reading
Introduction: Are you one of them who are looking for an answer to migrate MailEnable to IMAP account ? Or then again need to realize how to send messages from MailEnable server to IMAP ? If YES! Then, at that point, you arrived at the perfect spot. In this blog, we will disclose a simple way to export emails into IMAP account directly. For this, we need a professional solution. So, stay with us.
MailEnable is a business and undertaking-level mail server platform. It is an Australian-based application organization set up in 2002. MailEnable gives a large number of the advantages of IMAP, POP3, and SMTP email convention administrations, alongside secure SSL and TLS support. Likewise, it upholds all Windows and Windows Server machines.
Additionally, it is the world's biggest hosting organization they give Email Hosting Services also. The gives Webmail, Phone Connectivity, Anti-Spam, a gathering of Email account, Enterprise mail server arrangement and many more. But there are lots of reasons when a user needs to export emails from MailEnable to IMAP account.
"It is a very remarkable choice for me to setup MailEnable as my Mail Server. But I needed to switch from my job and hence in a new environment I have to work with an IMAP Server. I want to transfer all my important emails, contacts, calendars, tasks, notes, and documents stored in MAI files to IMAP account. Please suggest me a professional toolkit which will help me in migrating data from into IMAP account."
IMAP is generally referred to as the Internet Message Access Protocol which is the standard email protocol for getting email messages from email servers to local applications. Additionally, all the more current and most recent webmail servers and mail servers support the IMAP to get messages.
A Direct Way to Move from MailEnable to IMAP Server
RecoveryTools MailEnable Migrator is the only solution which allows you to move emails into an IMAP Server. You can use this application to transfer your MAI files into any on-premises and hosted server through IMAP settings. The solution provides a simple and easy to use graphical user interface. You can download your solution on any Windows and Windows Server machines.
Get the Application on your Windows Computer:
Note: The demo edition of this application export only few emails into IMAP account. For more, you need to buy this application for lifetime use.
Steps to Migrate MailEnable to IMAP Account
Launch the solution on your computer.
Select the MAI files with dual selection options.
Choose the required email folders from the list.
Pick IMAP option and enter your account details.
Start the process to move from MailEnable to IMAP.
How to Transfer MailEnable Emails to IMAP Server ?
Get the solution on your Windows computer first.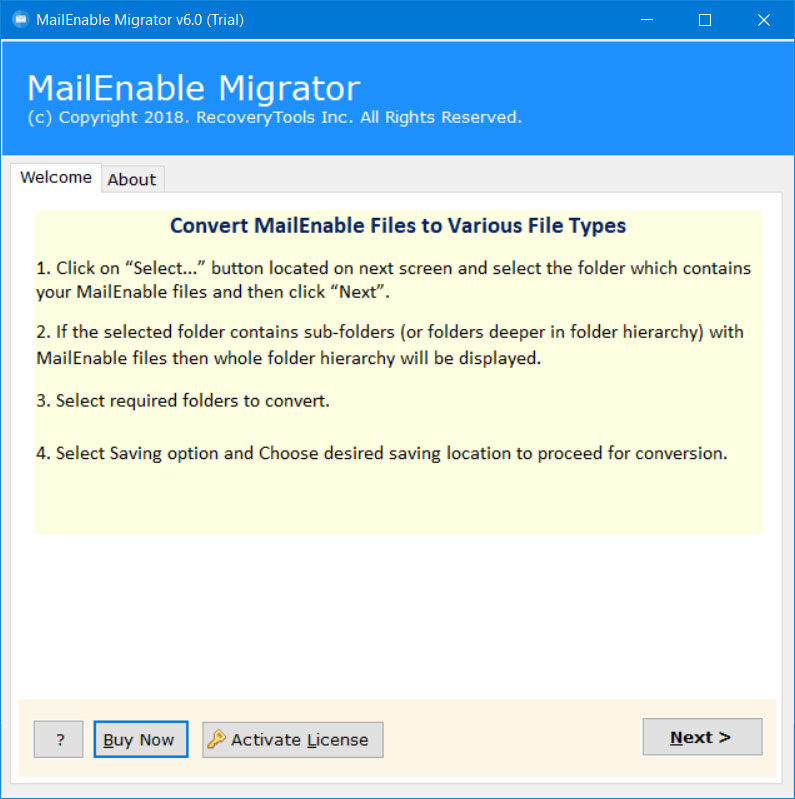 Launch it and choose MAI files with dual selection options.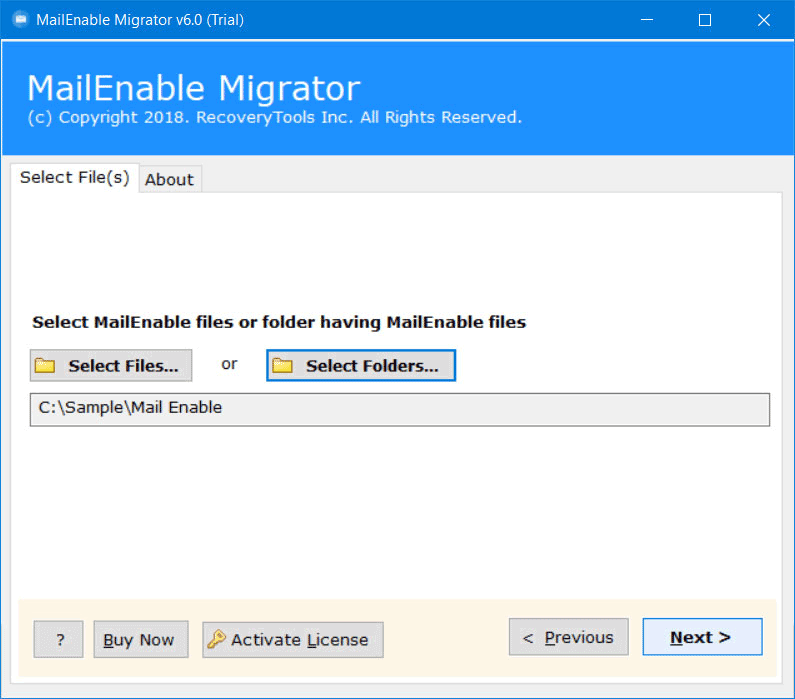 Select the required email folders from the given list.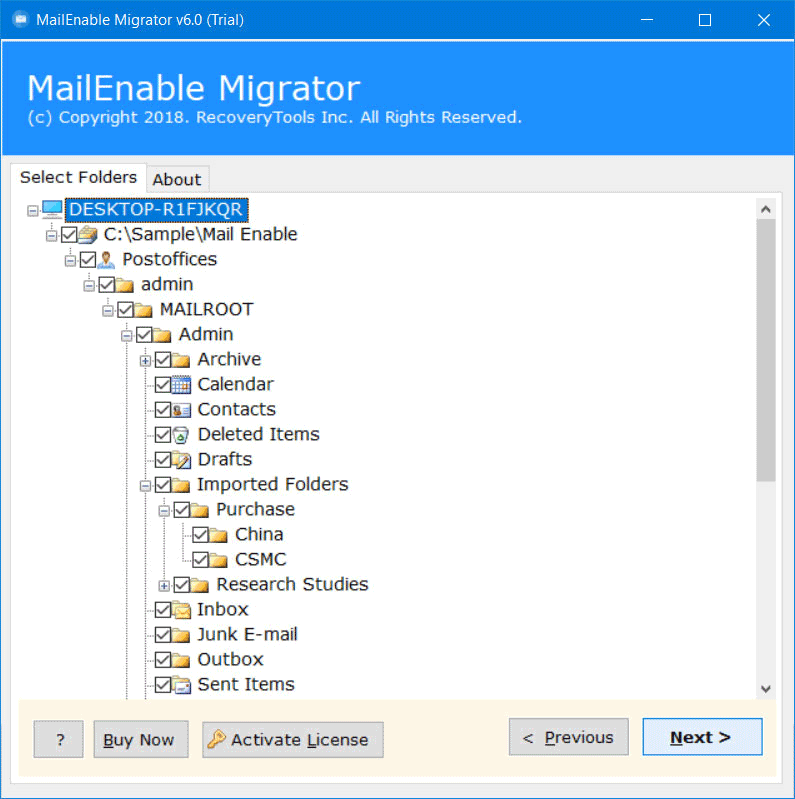 Choose the required IMAP option in the list of file saving options.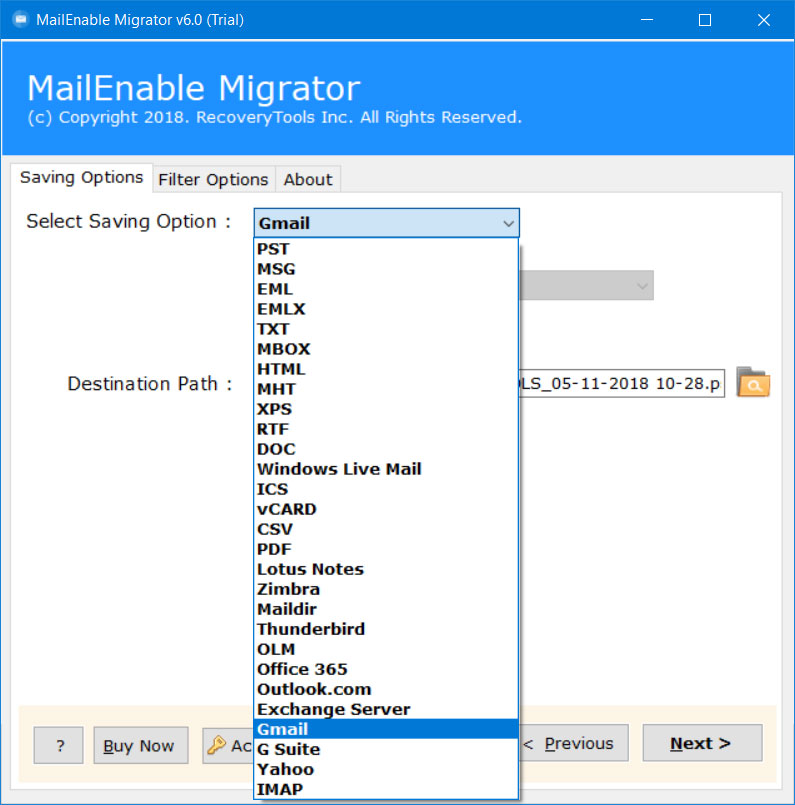 Select the additional filter options for the selective emails conversion process.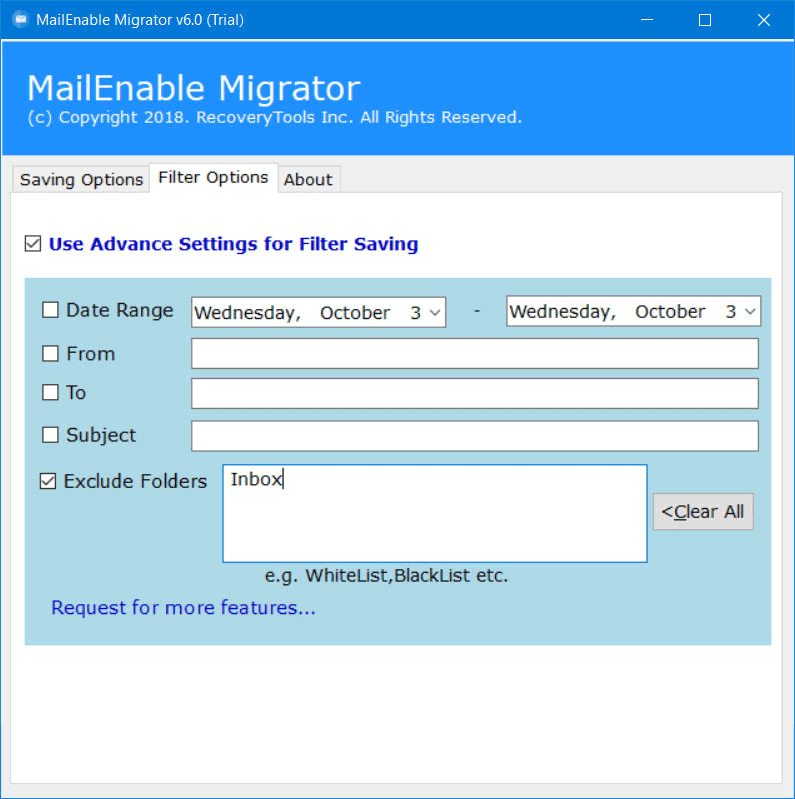 Enter your IMAP account credentials in the user interface panel.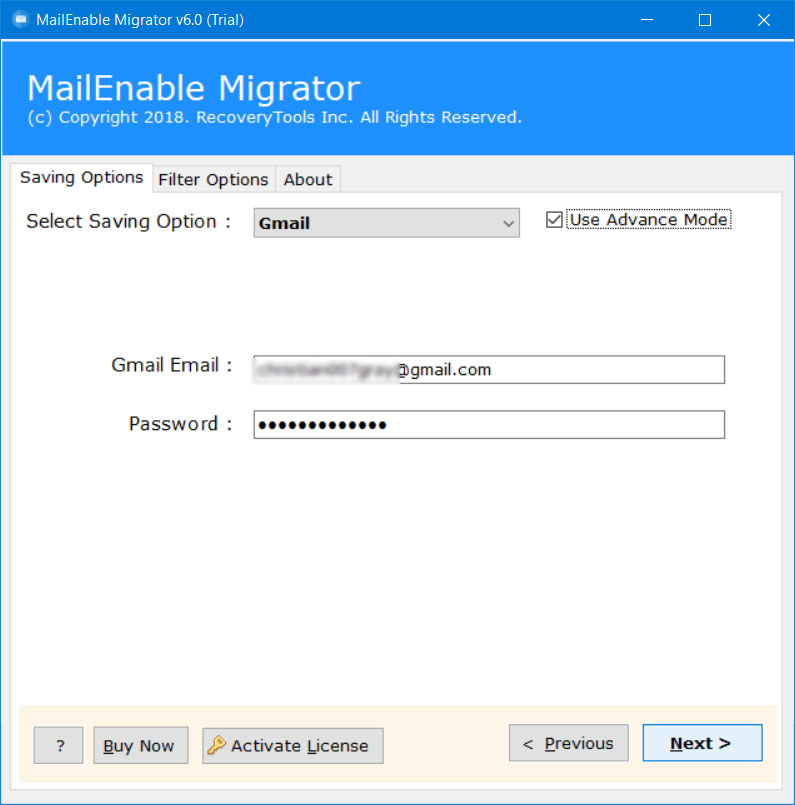 Start the process to move from MailEnable to IMAP Account directly.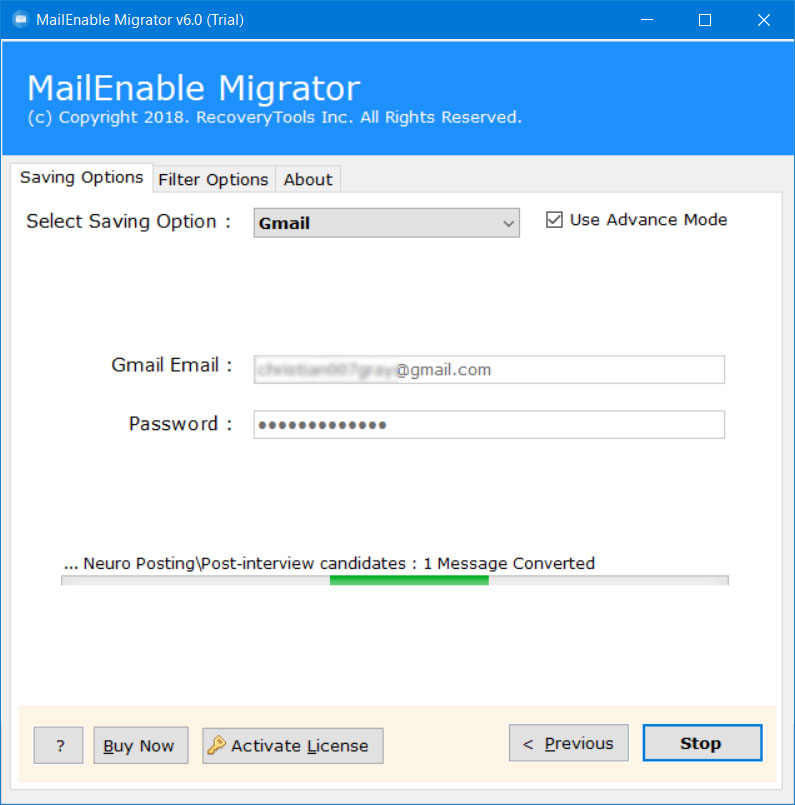 MailEnable to IMAP Migration Tool – To Advantages Explained
Dual Options to Choose Bulk MAI Files:
The product is designed with cutting-edge algorithms to assist the clients with numerous features. One can easily use the dual selection option feature to load many MAI files at once. At the point when a client taps on the Select Folders choice to pick MAI files, the product gives I am Converting Multiple Users. This option allows you to bulk load many profiles data at once.
Move Data from MailEnable to IMAP Account:
This utility empowers the clients to transfer every one of the information from MAI documents to their IMAP account. One can import Emails, Archives, Deleted Items, Junk E-sends, Drafts, imported Folders, inboxes, outboxes, Sent Items, and so forth to IMAP account directly.
Advanced Filters for Selective Emails Migration:
This application gives progressed Filters Settings to Selective migrate emails from MailEnable to IMAP Server. Clients can empower different channels based on Date Range, From, To, Subject just as bar pointless envelopes, and so on. The best thing about this application is that it additionally empowers the clients to Request More Features.
Keep Original Folder Hierarchy Structure:
While the process, the most important part is Folder Hierarchy. But don't worry now. The solution keeps all original properties of your mailbox data including folder structure. After completing the process, there are no changes in the folder hierarchy.
Windows Compatible Software:
This application is viable with every one of the most recent versions of Microsoft Windows OS. One can without much of a stretch run this application on Windows 11, Windows 10, Windows 8.1, Windows 8, Windows 7, Windows Server 2019, Windows Server 2016, Windows Server 2012, and so forth.
Conclusion
In this article, we have disclosed a way of migrating messages from MailEnable to IMAP Account. Assuming you need to know the same method, then, at that point, read this post and get the program now. You can likewise test the program without buying the key. The product upholds all releases of Microsoft Windows and Server machines. You can undoubtedly utilize this application without the assistance of any specialized direction. But you can also contact us via chat or email process, in case if you need any help.
Similarly Read: Move from MailEnable to Webmail