How to Transfer Gmail to Your Domain with all Information ? – RecoveryTools Knowledgebase
Karen Chard
~ Modified: 17-05-2022 ~ How To ~ 5 Minutes Reading
Introduction: – So, you have decided to migrate Gmail to your domain name. And now, several questions start hitting your mind such as how to do it? Is there a manual solution for this? How much time will it take? Are all mailboxes transferred without loss? Don't worry. You will find the answer to all of these questions in this user guide.
Today it is quite easy to transfer emails, contacts, calendars and other information from Gmail account to new domain name. Download the Gmail Backup Wizard on your system. This program is capable of migrating Gmail mailbox to domain with all attachments. It is reliable and works smoothly on Windows application.
Before we understand how the software helps you to export emails from Gmail to domain, let's take some user queries who want to transfer Gmail mailbox to their domain name.
What are the Reasons to Switch from Gmail to Your Domain Name ?
Take a look at some common user queries that are searching to migrate Gmail mailbox to domain with all the properties:-
User Scenario 1 – Please help! I need to transfer 15 employees' Gmail accounts to my domain name. All the accounts hold very important information and can't lose even a single bit of data. How can I do this? I am new to all this. So, please provide all the instructions for the task. Thanks! – David Langmann
User Scenario 2- Can someone tell me how can I directly migrate some of my Gmail accounts to domain name? Is there any technical process involved in that? Please help me with a simple method – Chris Thomas
Read about this Permanent Solution to Transfer Gmail to Your Domain
The tool to export Gmail to domain is the best application to get your job done without losing information. With this software, one can easily migrate Gmail accounts to their name with all the properties. The tool comes up with a very simple and user-friendly interface. One can easily get the complete migration n some simple clicks. This utility enables you to transfer multiple Gmail user accounts to domain directly with all information.
Now, let's move on to step-by-step to quickly migrate Gmail mailboxes to your domain with attachments.
What should I do to migrate Gmail user account to a domain with all information ?
Follow the given steps to transfer Gmail mailboxes to your domain with complete information.

Note:- You can take a free test drive to understand the software working and functionality. The demo version of the application enables you to transfer the first 25 emails from Gmail to domain with attachments. After complete results, you can switch to the Pro edition of the software to get unlimited migration from Gmail to your domain.
Download and start to Migrate Gmail to the new domain tool on your computer system.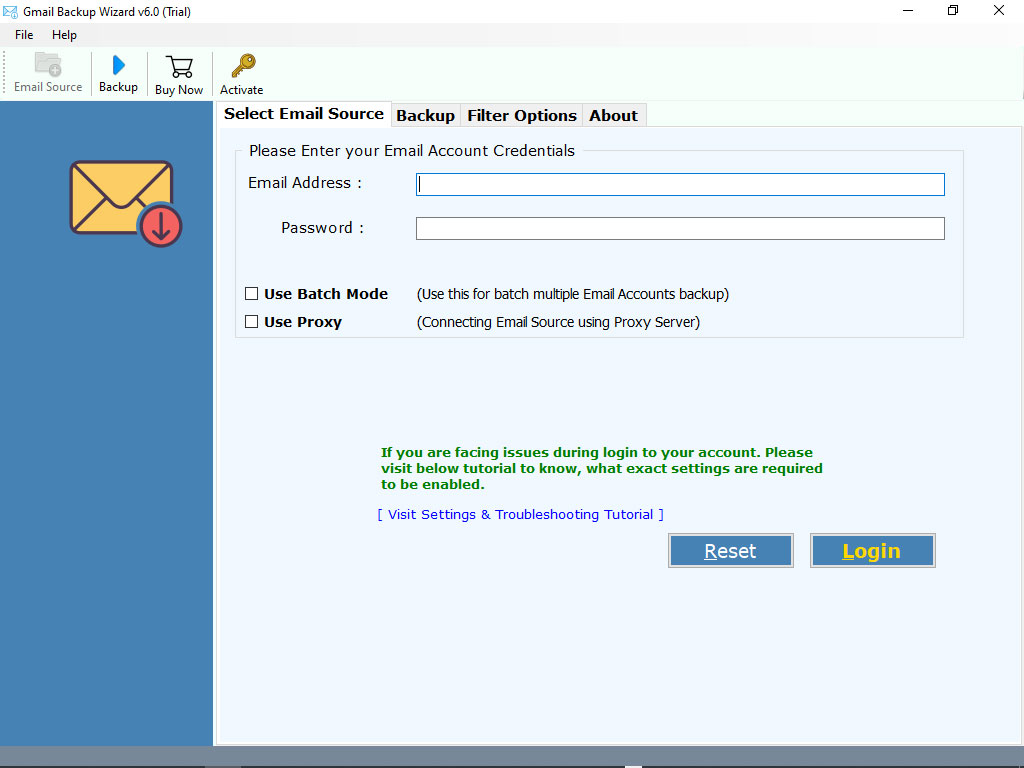 Now, fill the details of the Gmail account in the software panel, and after that click on the Login button.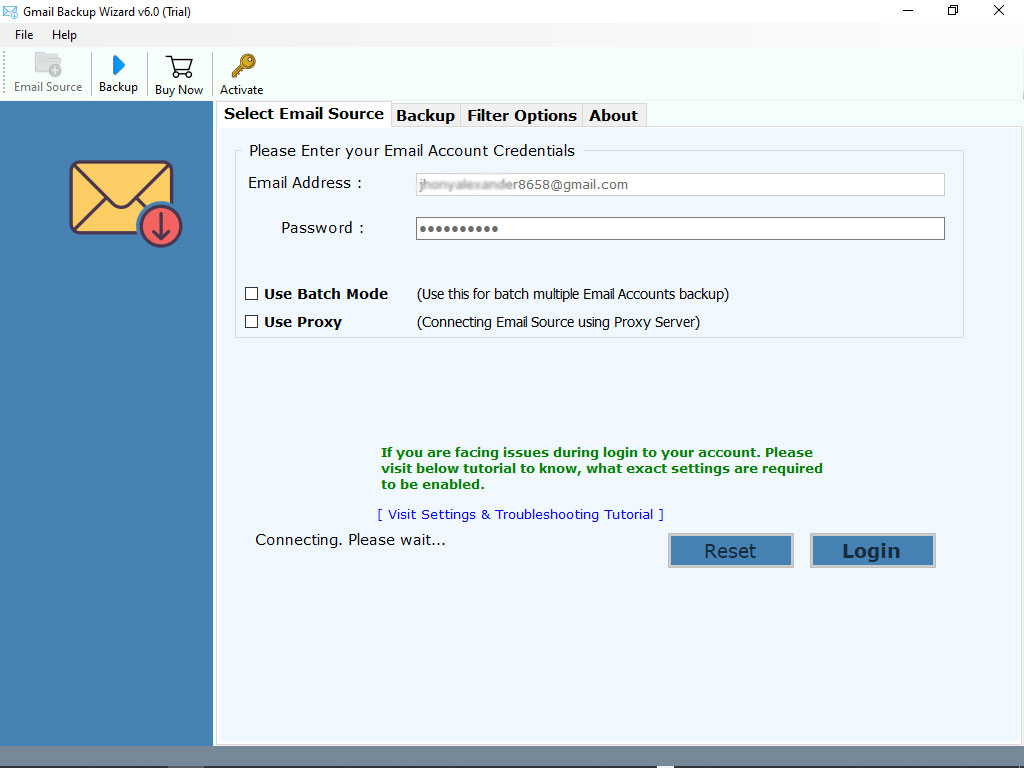 Note: – If you want to transfer multiple Gmail user accounts to your domain, check the Use Batch Mode option as shown in the video.
As you can see all the Gmail folders are listed in the software panel. So, choose the required one.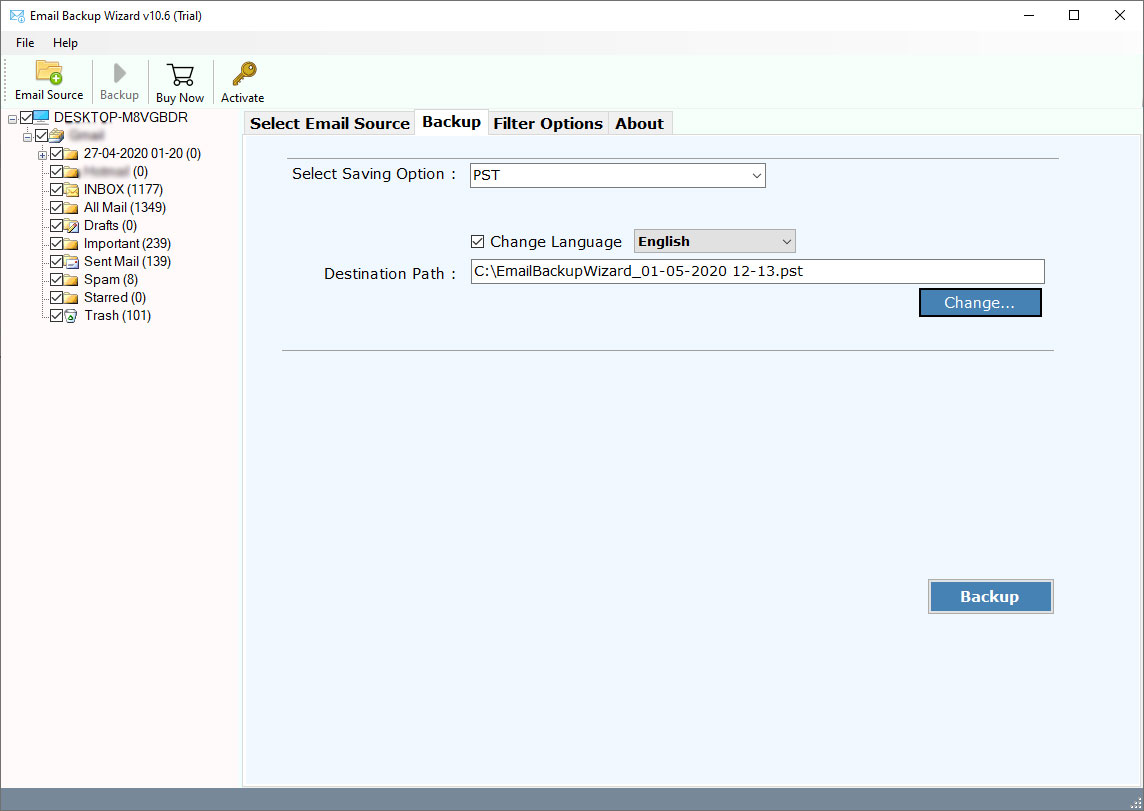 After that, select the required IMAP option from the list of file saving options.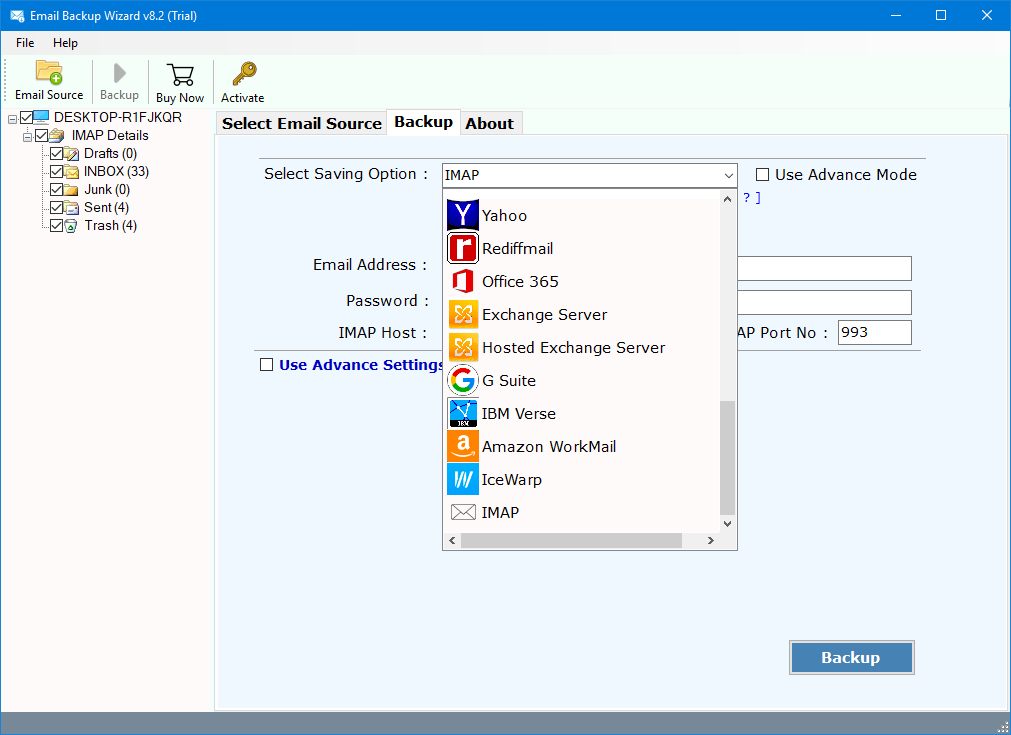 Thereafter, fill your Domain IMAP Settings.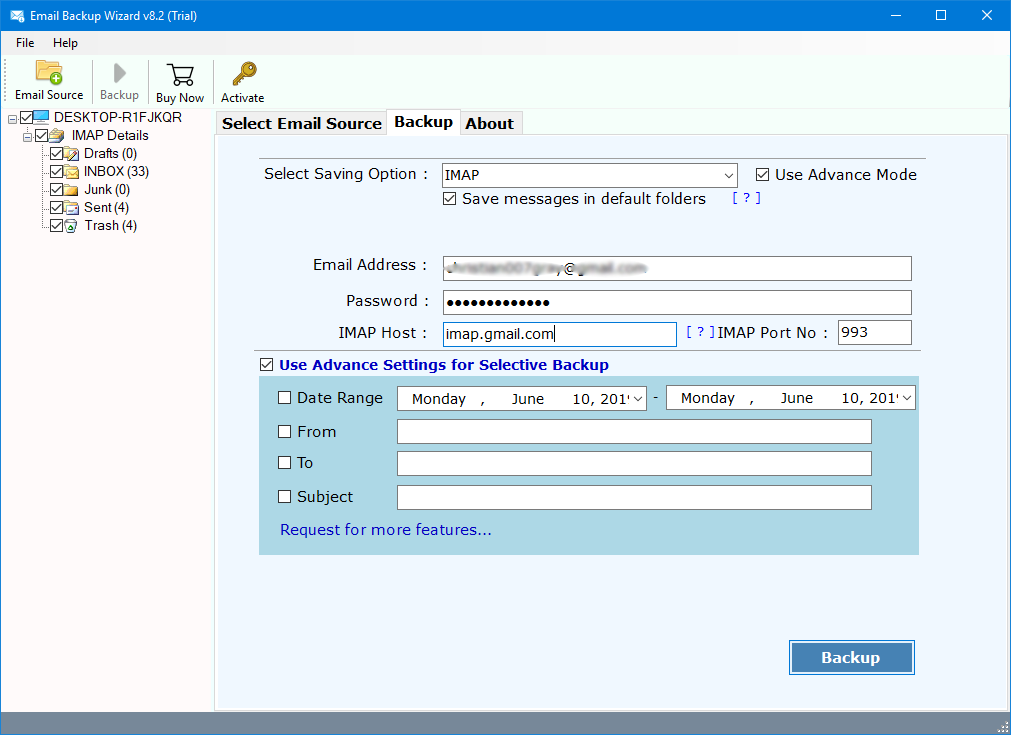 Now, you can see the migration process is running in the software panel. After some time you will get a complete conversion message. Click on the Ok button and wait for the log report as confirmation. That's all. You're good to go.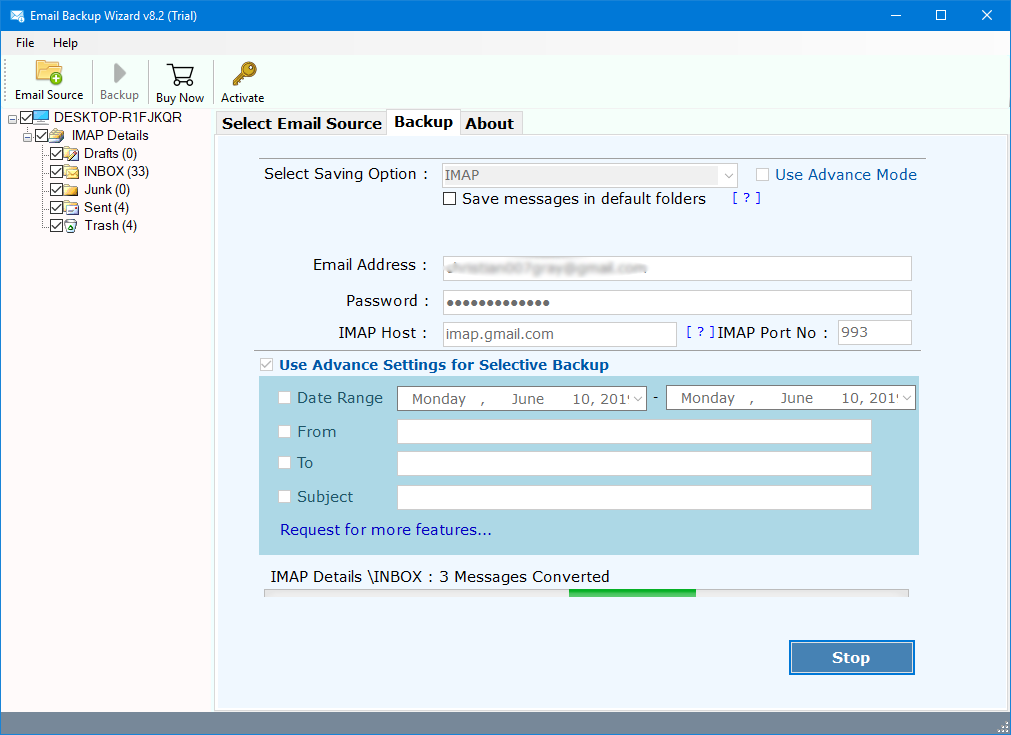 Your Maximum Benefits of Transferring Gmail Emails to New Domain
There are many key advantages of to export Gmail account to a domain, let's understand one-by-one.
A fresh look – When you transfer Gmail to a new domain your email gets a new and professional look that is a great thing for your business.
Professionally stable – Customers expect your business to have a domain name and website. An email address like [email protected] tells people you're serious about your business.
100% authentic – Using your domain name, you have the flexibility and the option to use any email hosting provider you want. Thus, you can manage email and other information in an excellent way.

 Major Highlights of the Migrate Gmail to Domain Tool
Interactive User Interface: – The software comes with a simple interface platform. Both technical and non-technical users can easily understand the working process of this utility. 
Directly Migrate Gmail to a Domain: – The software provides the easiest way to export Gmail account to new domain with all the elements. It is simple, reliable, and fast.
Maintain Email Elements & Properties: –It maintains email properties during the transfer process. It will preserve email with attachments, subjects, internet header, email addresses, inline images, etc.
Retain Original Folder Hierarchy: – The software provides another advance option that preserves the email folder hierarchy. Now, you can transfer Gmail to your domain with complete accuracy.
All Microsoft Windows Compatibility: – The software supports all Microsoft Windows Operating System including Windows 10, Windows 8.1, Windows 8, Windows 7, Windows Server 2019, and more.
Independent application – It is standalone to migrate Gmail personal account to a domain with all the information that means you don't need any external installation on the system.
Bringing It All Together
If you are someone who thinks it is difficult to transfer Gmail to your domain then your opinion will get changed after reading the blog above. It explains a straightforward process to migrate Gmail user accounts to new domain with complete information. The process is quite simple and quick. It doesn't require any technical skills. If you are completely new to all this then also you can achieve the task easily.