How to Migrate Emails from Eudora to G Suite Account ?
Karen Chard
~ Modified: 02-06-2022 ~ How To ~ 5 Minutes Reading
Summary: Are you questioning a solution to import Eudora to G Suite account ? Or searching at some methods like Eudora to G Suite Migration tool. If so, then learn here the best way to migrate Eudora to Google Workspace account directly. Keep going with this article.
There is an email client application — Eudora — you use to access your email. In some scenarios, it may be the same as your email provider, but it is not guaranteed. An email client may have specific rules or behaviors regarding deleting, archiving or threading your emails.
Eudora is the best application developed by Qualcomm. It was designed for Microsoft Windows, Apple Macintosh, Linux, and many palmtop computing systems. But Eudora is an outdated email client. That's the reason users want to move from Eudora to Google Workspace.
"I have used Eudora for more than 10 years and felt the need to look at other email clients… it was not easy to install it on Windows 7 64-bit… I have worked with Outlook (which There's way too much extra stuff) … Thunderbird (better than Outlook but clunky nonetheless) … That's why I use Google Workspace or G Suite as my client. But the issue is how to import Eudora emails to G Suite account. Please help me!!!!"
One of the biggest reasons to move from Eudora to G Suite is the better platform, speed, maneuverability, integrity, and more. G Suite which is now known as Google Workspace is the best communication platform in 2020. This is the reason why over 5 million businesses have adopted G Suite.
A Perfect Way to Migrate Eudora to G Suite
RecoveryTools Eudora Migrator product offers a direct mode to do so. This application requires only G Suite or Google Workspace credentials to migrate emails easily. The utility will support all Server and Windows operating systems. Also, you can easily import multiple Eudora mailboxes into a Google Workspace account.
Download The Solution:
Steps to Import Eudora Emails to G Suite Account
Run the product on your Windows.
Select the Eudora profiles data with double mode.
Pick the necessary email folders from the list.
Pick the G Suite choice and enter the credentials.
Tap on the start to import Eudora to Google Workspace.
How to Migrate Eudora Emails to Google Workspace Account ?
Install the most straightforward solution Eudora to G Suite Migration tool on your Windows PC.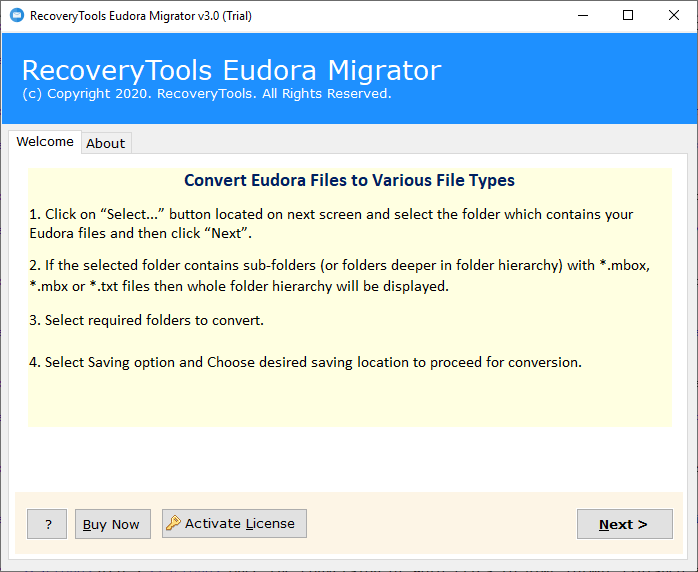 It has separate alternatives to convert Eudora messages as well as contacts and calendars. Additionally, the utility offers Eudora mailbox recognition options. You can likewise manually use the add Eudora mailbox options.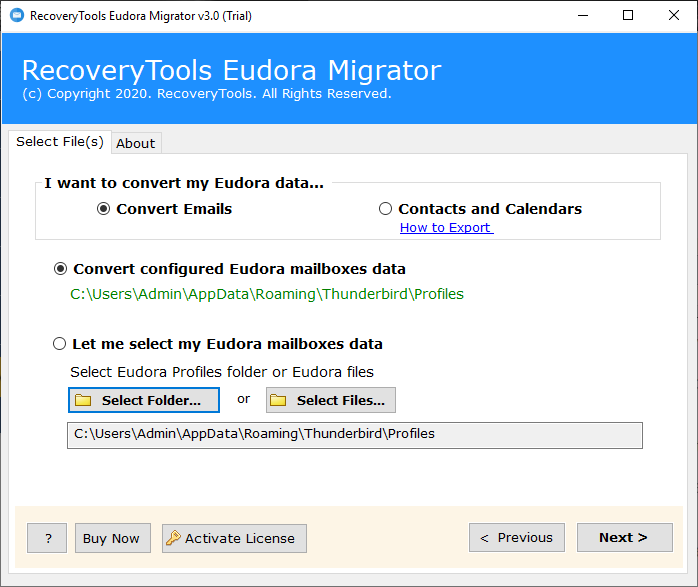 After any choice technique, the tool shows all information inside the panel. Only select the required folders.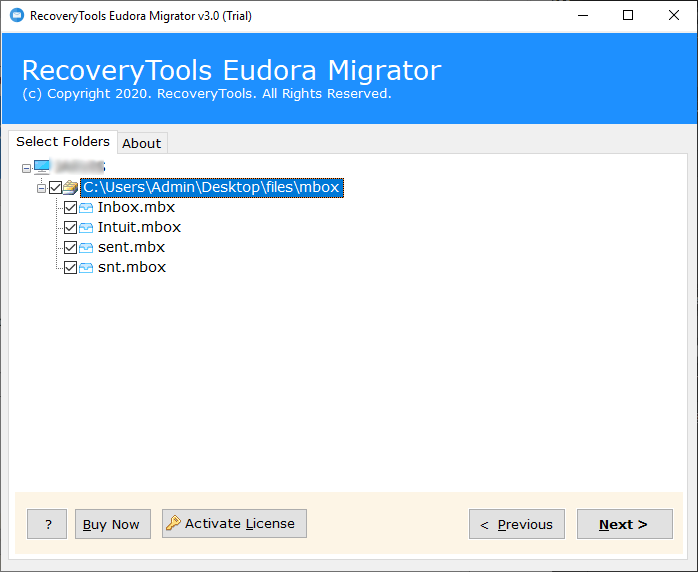 Select the G Suite choice from the saving choices list.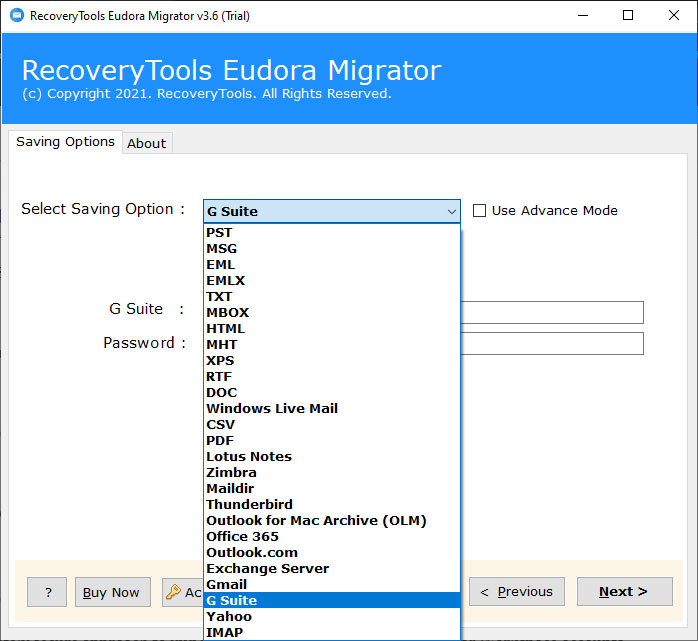 Put your G Suite and Google Workspace account credentials.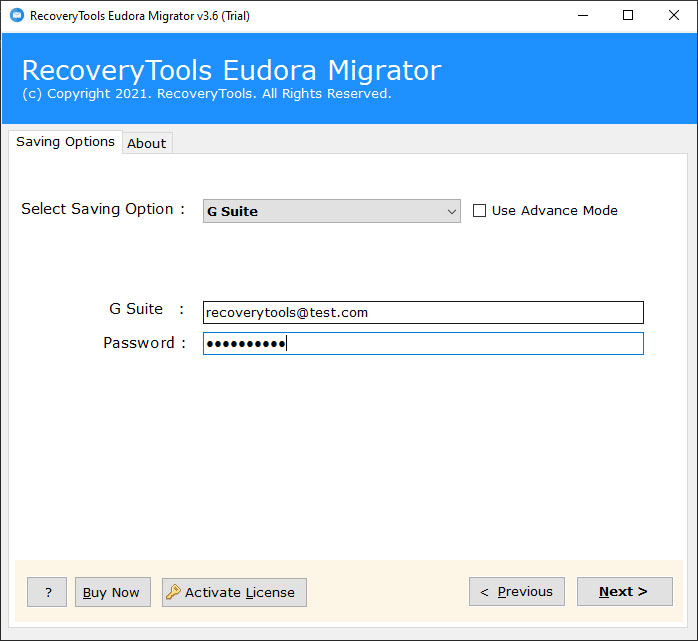 Press the enter key to start Eudora to Google Workspace migration process.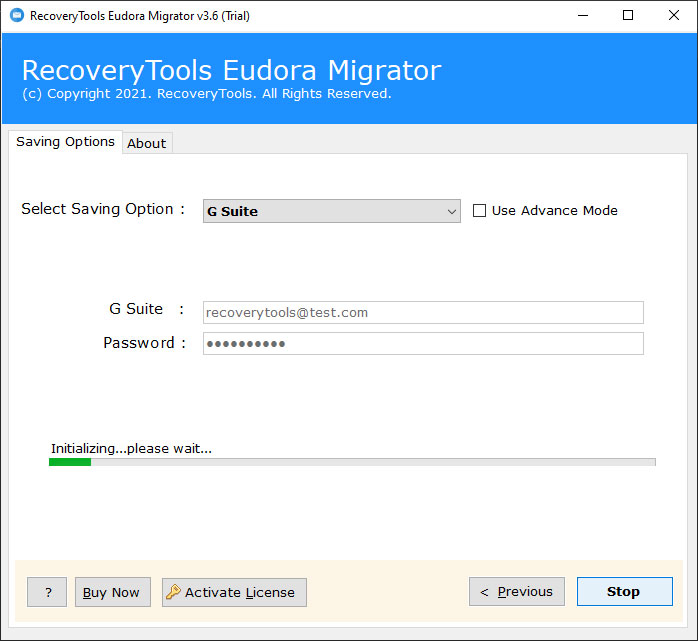 Soon the process will end and will give out the results.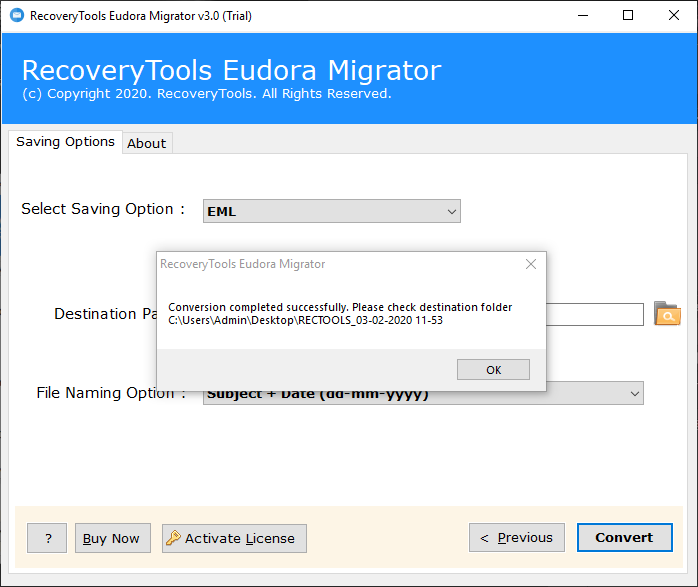 Top Features of Eudora to G Suite Migration Tool
It is a completely secure approach to import Eudora messages to Google Suite or Workspace accounts.
Dual techniques to pick Eudora multiple mailboxes manually in the panel.
It has also offered an auto option to search your Eudora mailbox and load it into the panel automatically.
Import various Eudora profile information to Google Workspace account straightforwardly with no misuse.
One of the best parts of this utility has the option to convert Eudora contacts & calendars separately.
The speedy and solid approach to perform Eudora mailbox to G Suite migration without any issues.
Gives the best Graphical User Interface to import limitless Eudora emails to Google Workspace account.
Metadata properties of your Eudora emails are preserved after complete the procedure.
The utility gives online Chat and Support process at 24×7 in a week to help clients.
One can install this on all Microsoft Windows and server machines easily.
Queries Send by Users
Will I be able to use this application on a Windows Server 2016 machine?
Indeed, the product retains all versions of Microsoft Windows Server releases, including Server 2016. So, you can easily use this product on your machine without any issues.
Does the product allow me to move selected Eudora messages to Google Workspace account ?
In fact, the product gives some filter options to export just selected messages from Eudora MBX or MBOX files to your G Suite account.
Are there any prerequisites for an application to migrate Eudora to a G Suite account?
No, RecoveryTools Eudora to G Suite migration is planned with the most recent innovation making it a quick and autonomous process.
While entering my G Suite account credentials, the tool shows me an error authenticating message. How can I solve it ?
Please check your credentials once again. If the problem is the same, then please create an app password from your Google Settings.
Final Words
In this post, we discussed the most reliable way to import Eudora email to Google Workspace account. If you have parallel problems, then read the post and get the solution. The solution is available in test mode. You can easily install it on your Windows machines. Also, our technical adviser is available 24*7 a week. You can contact us any time. Thank you for giving your time.