How to Import Outlook Message Files (MSG) to IMAP Server ?
Karen Chard
~ Modified: 02-06-2022 ~ How To ~ 5 Minutes Reading
Synopsis: Do you have any issues while importing MSG files to IMAP Server ? Or are you interested to know the process to import MSG to IMAP account ? If so, let's know the procedure of uploading Outlook message files to IMAP Server. After reading this write-up you will get to know the method to migrate MSG messages to IMAP account.
Importing email files to an online account is not an easier task. Most users are search for a unique solution to perform batch MSG to IMAP Migration. But unfortunately, they did not find the right way to do this work. That's why we are here to help you to learn this process.
Microsoft Outlook application is one of the familiar products of Microsoft. It allows you to export their messages to MSG format. But without Outlook, you can't open MSG file information.
Unlike MSG Files, IMAP is a protocol service that allows us to connect with a webmail server to a local machine. Now, every on-premises or hosted, and webmail clients support IMAP protocols. That's why we regularly received several user issues:
"Hi, I am Charlotte from London. I was using Outlook client for a few years. That's why I have collected many email messages in MSG format. Now, due to some business priorities, I need to import MSG files into IMAP Server. I have found many solutions for this but no one can migrate MSG to IMAP Server directly. Therefore, I am finding for a solution to import MSG files to IMAP Server. Your help will be appreciated."
A Method to Import MSG Files to IMAP Server
Using RecoveryTools MSG Converter Software, one can easily import MGS file to several email accounts through IMAP option. This is the only utility that supports 25+ file saving options, webmail options, email formats, email accounts, and document formats. Using this application, you can easily upload MSG files to IMAP Server without any issues.
Get the Software by below Download Buttons:
Download for Windows Download for Mac
Steps to Import MSG to IMAP Server
The below method will allow you to open MSG file in any IMAP Server:
Get the application on your workstation.
Pick MSG files with dual options.
Re-verify the selected files from the list.
Open drop-down list and select IMAP option.
Put all the details and import MSG to IMAP account.
How to Upload MSG Files to IMAP Account ?
These steps will help you to understand the procedure of this product:
Get and set up a solution on your workstation. Before proceeding read instructions.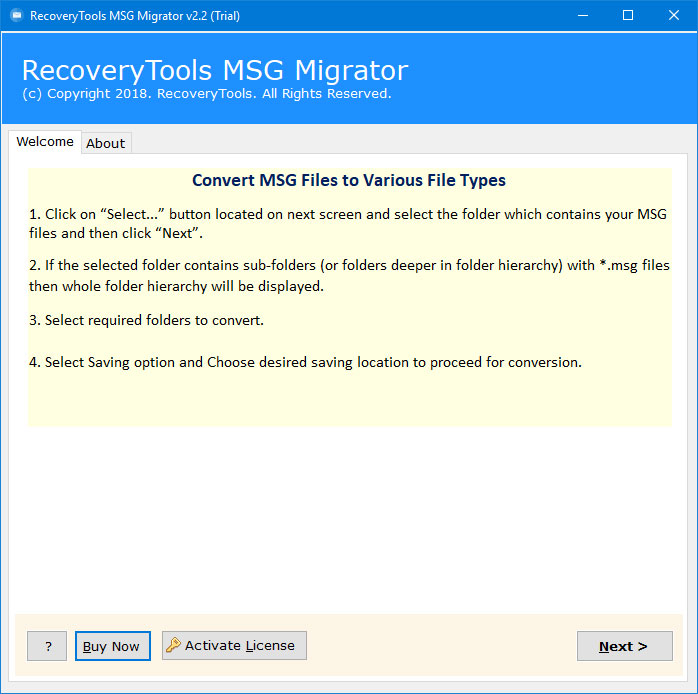 Thereafter, choose (MDaemon & Outlook) extracted MSG files – With dual methods.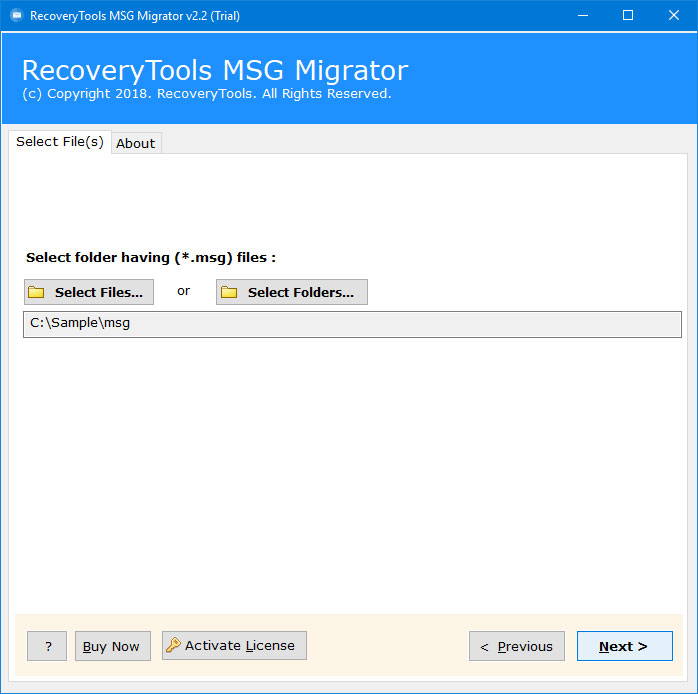 Re-check the desired selected MSG files in the panel.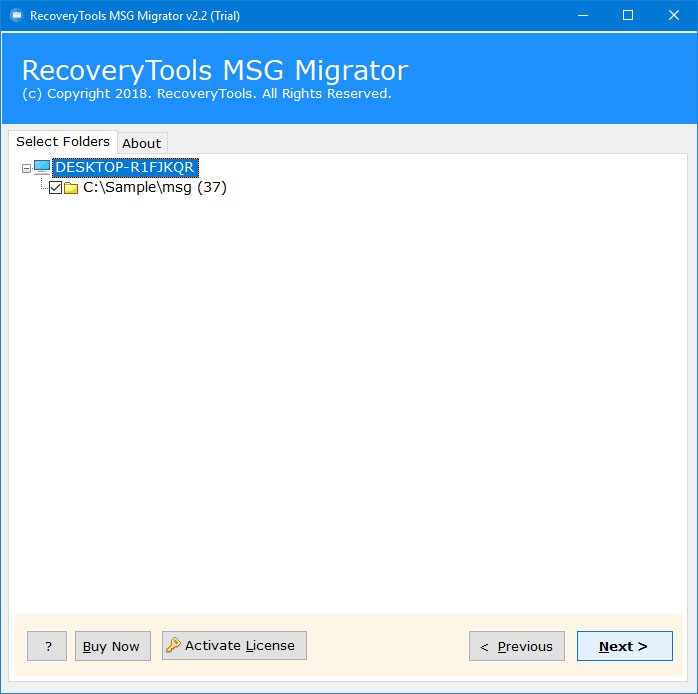 It has so many saving options – so select the IMAP option in the list.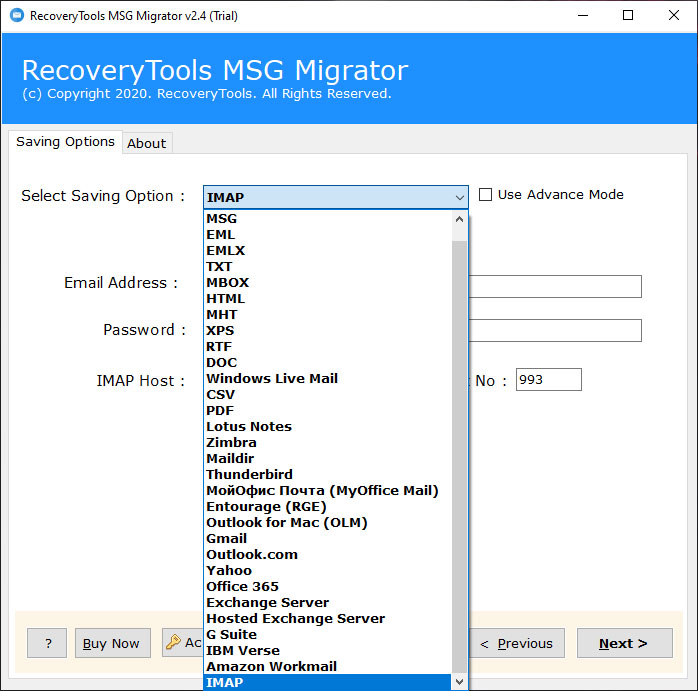 Put all the details in the panel of your IMAP account or Server address.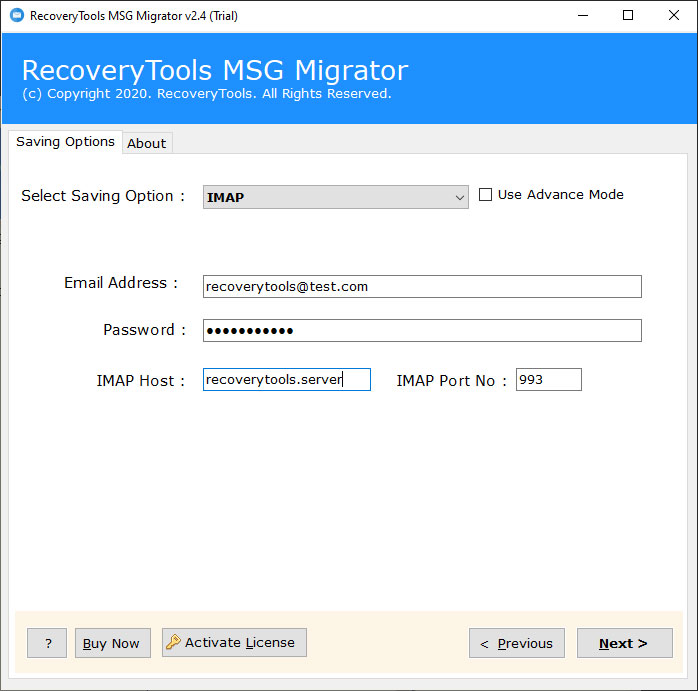 Now, start the procedure of this utility by entering the next button.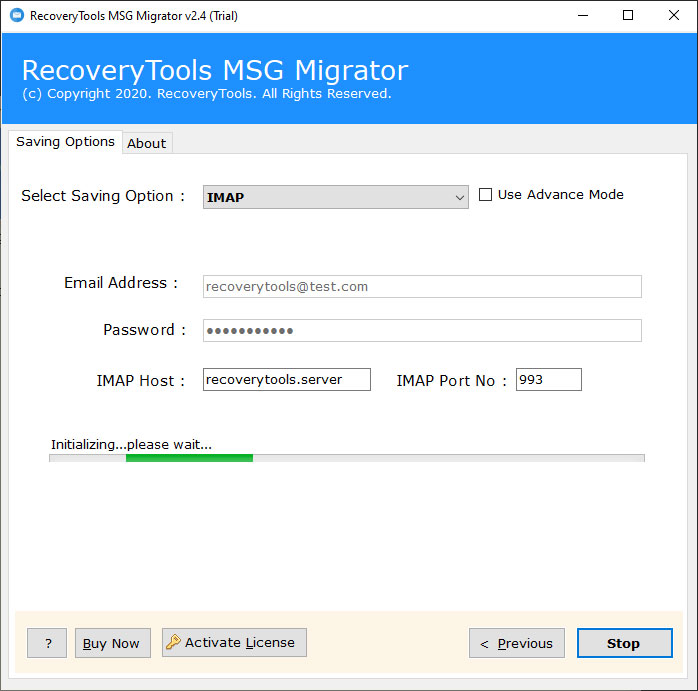 After that, the MSG to IMAP Migration procedure has been done, press the ok key.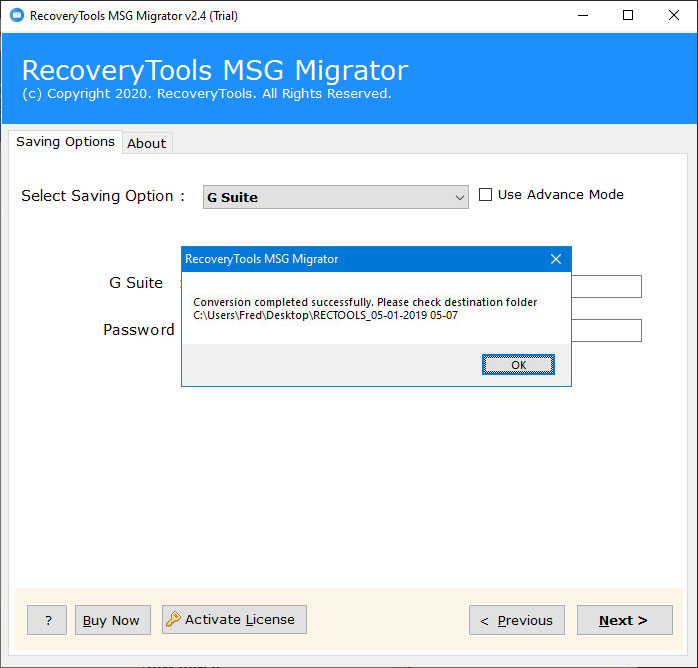 Top Advantages of Importing MSG to IMAP Tool
The program offers you to import bulk MSG files to IMAP account. Dual selection options can be used to select unlimited MSG files at once.
Through the procedure, the product retains your original email information such as attachments, email subject, email address, email content, email hyperlink, etc.
It has free of any type of ransomware attacks because the product has developed with an edge of the panel with never archives your personal details.
The software supports to upload multiple MSG messages to IMAP Server directly. In this procedure, it doesn't require connectivity with MSG email programs or clients such as Outlook or MDaemon during MSG to IMAP migration process
The utility gives the facilities to import MSG files into IMAP account with attachments directly without facing any issues.
The product is available for your popular Windows and Mac machines. It can easily install on Windows Server, Windows (11, 10, and below versions), mac OS X Edition.
User Asked Many Queries – Some Explained
Hi, I have exported so many MSG files from Outlook 2016. In these MSG files, I have saved some important information for my clients and business. Does the program allow us to import these message files to IMAP account ?
Sure, just set up this product on your computer and enjoy the importing process of MSG to IMAP Server.
Can I import only required MSG email files to IMAP Server ?
Of course, the solution gives the two options. These options are helpful to choose various MSG files. Afterload these files into the panel. You can check it or choose it easily.
How can I upload MSG files into IMAP Server ?
Follow the given steps to import MSG to IMAP: –
First, download the product and set up.
Double options to pick MSG files at once.
It offers many saving options – Pick IMAP Server.
Give all the information of your IMAP Account.
Press on the next button to upload MSG to IMAP Server.
Does the program support to upload MSG to On-Premise IMAP Server ?
Yes, you need to enter your On-Premise IMAP Server details and transfer all files.
Final Words
Hope you enjoy the reading of this write-up. Here, you will get a complete method to know how to get MSG files in IMAP Account. This procedure will help you to know the process of opening MSG files easily. You can use the trial edition to move few emails only. For any help, let us know by chat or email at the official address.