Export Eudora to Thunderbird – Effortless Eudora to Thunderbird Migration
Karen Chard
~ Modified: 08-10-2021 ~ Eudora , How To ~ 3 Minutes Reading
If you are wondering how to export Eudora to Thunderbird. Then you hit the right place. Through this blog, we are going to give you a complete solution to clarify your all doubts & convert Euodora to Thunderbird in an effortless way.
We all know that both Eudora & Thunderbird are desktop-based email clients. It is specially designed for online email communication & efficient offline management of mailbox data. In this blog, we are going to explain the complete solution to perform Eudora to Thunderbird migration with the assistance of Eudora Migrator. It will help you with an effortless conversion of multiple Eudora mailbox to Mozilla Thunderbird.
The software offers a free trial version of the tool to try with the software features before purchasing. It will migrate Eudora mailbox to Thunderbird with a limitation of 25 emails from each folder. Go with the step by step procedure to understand the conversion process. Then, let's get started!!!

How to Export Eudora to Thunderbird Mailbox ? Quick Guide
Follow the simple steps to convert Eudora mailbox to Thunderbird:
1. Install & run Eudora to Thunderbird migrator on your system.

2. Add the Eudora emails through dual options:
• Convert Configured Eudora Mailbox Data: This option will automatically pitch the mailbox data from the configured Eudora application & upload it into the utility.
• Select File/ Select Folder: If your system is not installed with a Eudora application. This option will help you to upload the Eudora mailbox single or multiple files as MBOX / MBX file.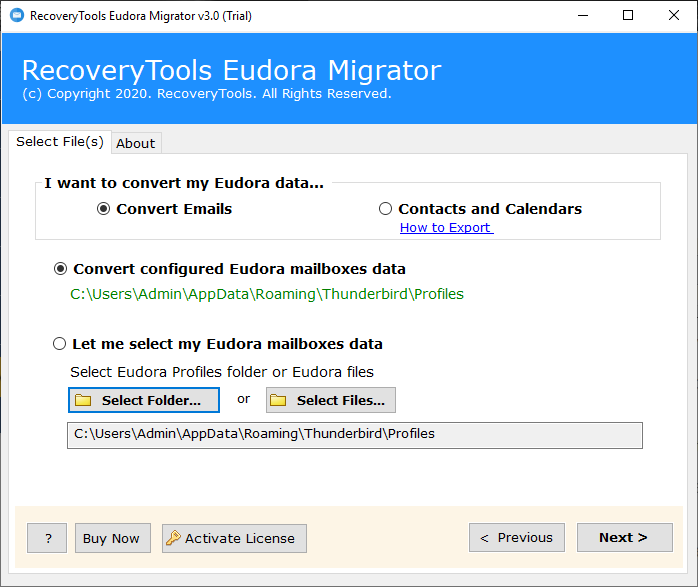 3. After that ,choose the required folders from the added mailbox folders. Then hit the Next button.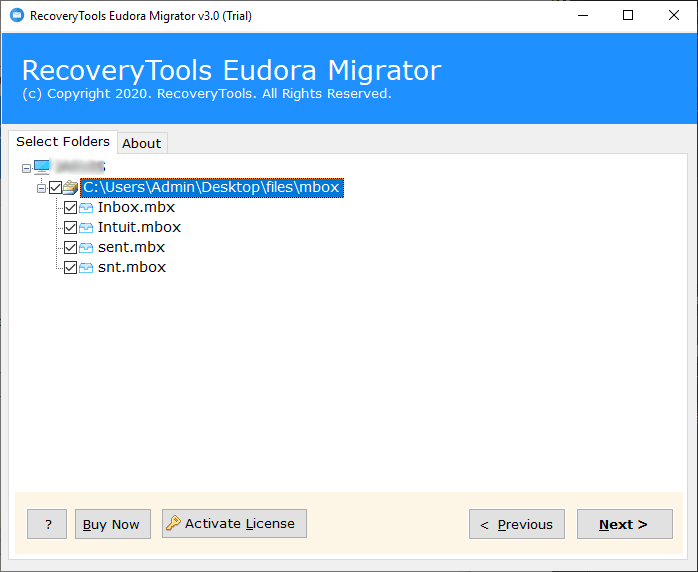 4. Then select Thunderbird from the Saving Options & the tool pitch the Thunderbird location.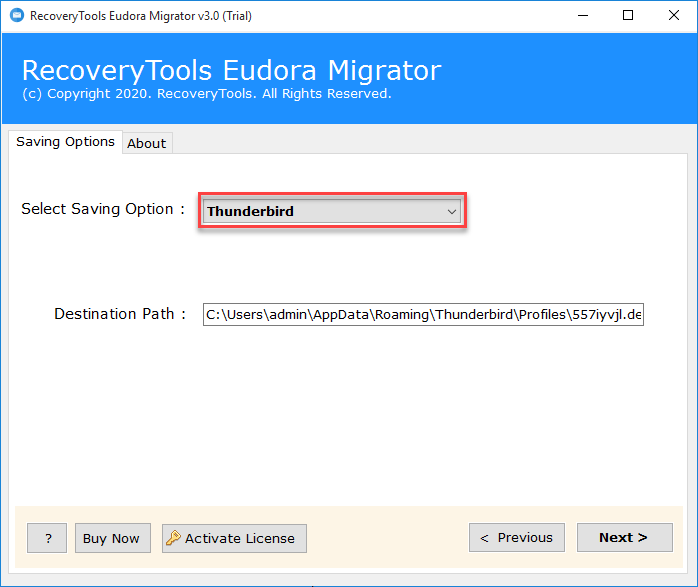 5. Finally, click on the Convert button to export Eudora to Thunderbird mailbox.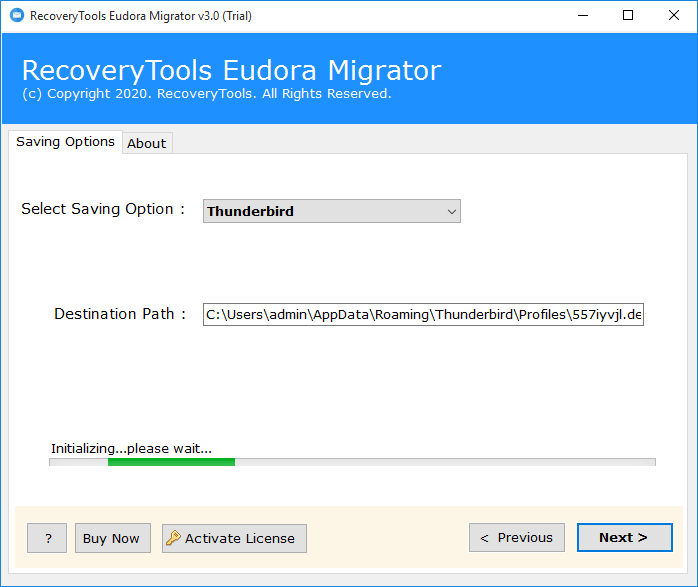 After completes the above-mentioned conversion process you can access your Eudora mailbox data in the Thunderbird without any account configuration. It will help you to save the time & effort will you migrating multiple Eudora mailbox data.
Unique Solution to Convert Eudora to Thunderbird – Fast & Secure
For large organizations, it is not an easy task to migrate from Eudora to Thunderbird application in bulk. Because manually configuring each account is very time taking & we can't ensure that all data is securely moved into Thunderbird or not. Then for avoiding such situations Eudora to Thunderbird migrator is the best option for you. It allows to export multiple Eudora mailbox to Thunderbird at the same time. It provides various options for the efficient migration of Eudora emails. The simple & user-friendly interface of the tool helps the user easily work with it & export Eudora to Thunderbird.
Highlighted Software Features
Directly export Eudora to Thunderbird account.
Provide conversion of multiple Eudora emails to Thunderbird in batch mode.
Simple & self-explanatory graphical interface.
Dual option for upload the Eudora mailbox data.
Option to load the email data from the configured account.
Compatible with all the versions of Windows.
Offers free trial with the limitation of 25 email conversion.
Conclusion
Conversion among different email clients become a trend these days. In this blog, we explain how to export Eudora to Thunderbird with the assistance of an automated tool. The above-mentioned step by procedure will guide you with an effortless migration process.