How to Export Emails from DBX to CSV Format ?
Overview: Are you looking for a solution to export Outlook Express emails to CSV file ? Or want to know how to convert DBX to CSV format with all email details ? If so, then read this post completely. In this article, we will explain the complete solution to convert DBX emails to CSV files. so, if you want to know the process, you need to read this post completely.
DBX is an outdated file format of the Outlook Express email client application. It was discontinued after the Windows XP launch. But a large number of organizations and personal users are still using this application to manage their work and email data. However, because of a lack of updates and many connectivity issues. A huge number of users looking for an alternative platform where they can easily read Outlook Express emails.
"Hi, we are using Outlook Express for the last 10 years in our organization's communication system. Nowadays, we face many connectivity issues with Outlook Express clients. That's why we decided to move all our data into an Excel program. Because Excel is the best platform and we can easily access it from any location easily. Does anyone know how to convert emails from Outlook Express to CSV file?"
There are millions of users looking for manual ways to transfer Outlook Express DBX to the CSV file format. People can find numerous methods on the Internet to perform this task. But it can be a very Hectic & Time-Consuming task. Therefore, in order to perform conversion smoothly, we have designed the DBX Files to CSV Converter Application. The software is capable to perform a large number of conversions in a short span of time.
Professional Solution – Export Outlook Express DBX to CSV Format
We are introducing you to one of our finest tools RecoveryTools DBX Migrator that will help in achieving the result. Using the tool, you can convert not only the DBX files but also email messages as well to CSV. The tool is helpful in managing Outlook Express DBX files into Excel Sheet with detailed important information such as Date, Subject, Body, From, To, CC, Attachments Storage Path, etc. You can download the solution on your computer with the below buttons:
DBX to CSV File Converter Free Download Application:
Note: DBX to CSV File Converter provides a free demo version of the application that allows users to convert the first 25 messages from each Outlook Express folder to the CSV format. Users can evaluate the free trial edition to check the complete functionality of the software. Once the user is satisfied with the efficiency of the application, they can buy the appropriate license of the software. With the licensed version, the user can perform an unlimited conversion without facing any error.
How to Export DBX to CSV File to Access Outlook Express Emails in Excel?
Kindly Download, Run and Install the DBX to CSV file converter Application.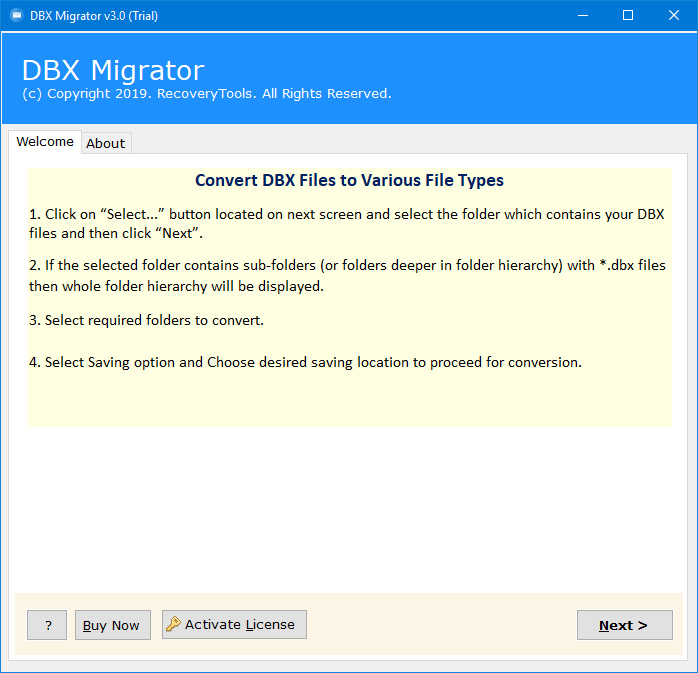 Choose DBX Mailbox data by selecting Select Files or Select Folder Option.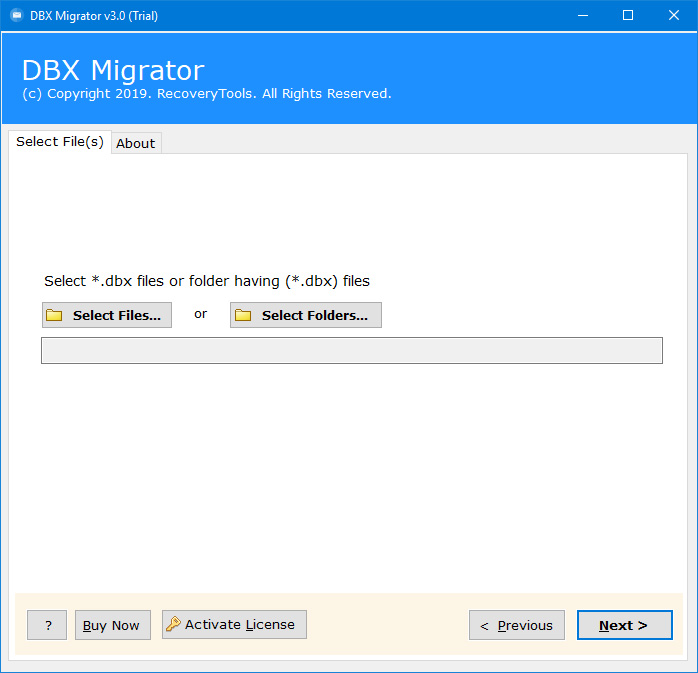 Choose the DBX mailbox that you want to load in the application panel.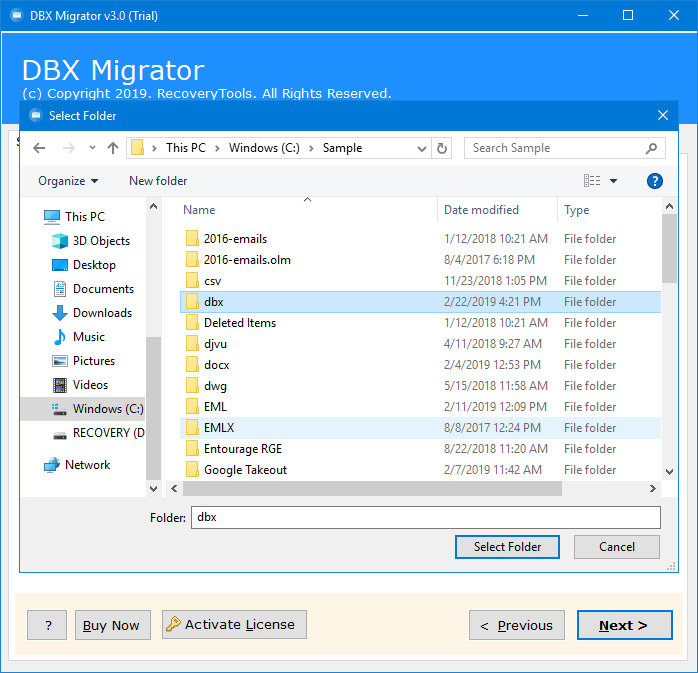 Check all those items that you want to export into CSV file format.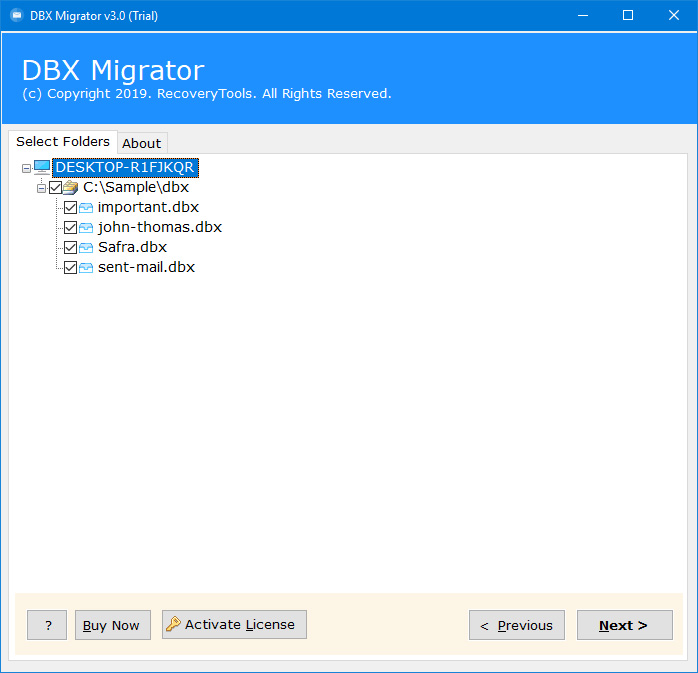 Choose the CSV as a saving option from the list of file saving options.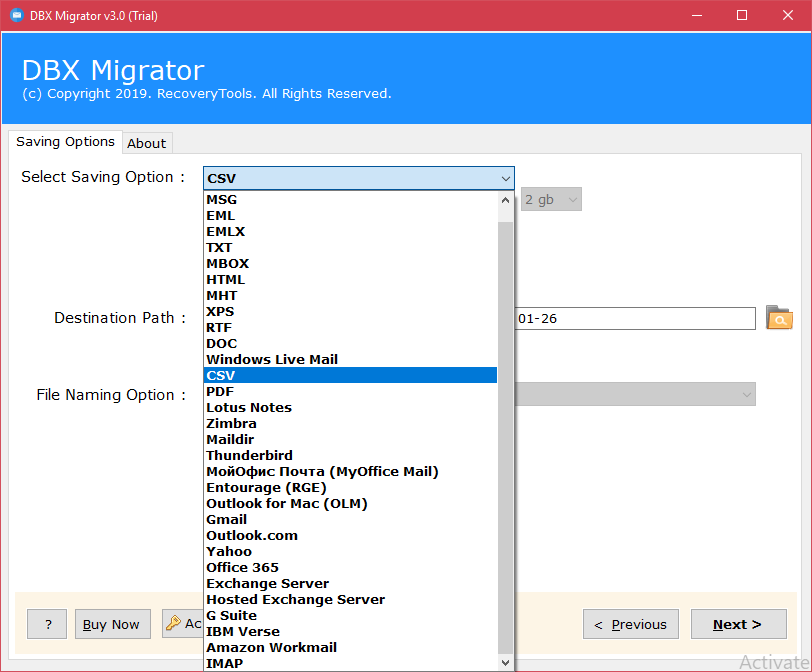 Click on the NEXT Button to process the conversion.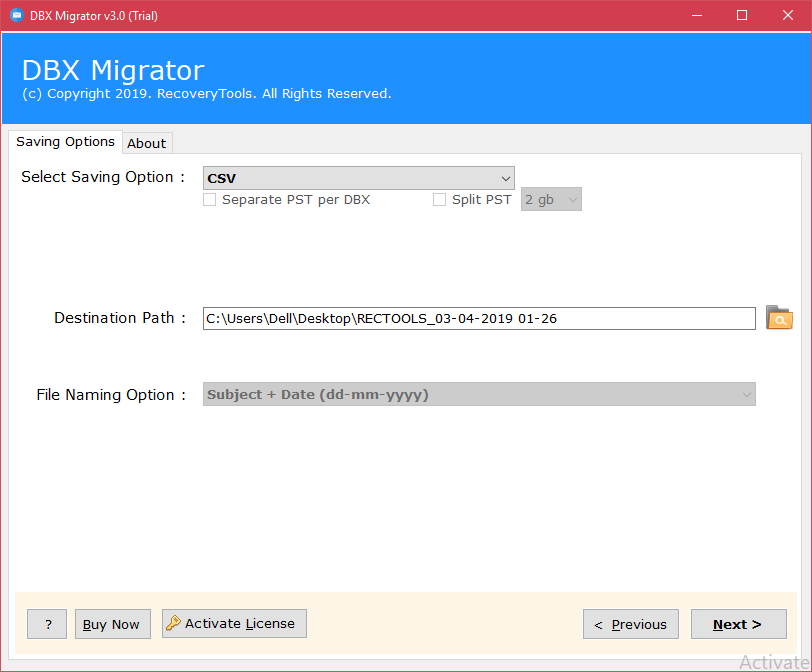 Now, The tool will show you the Live Conversion process.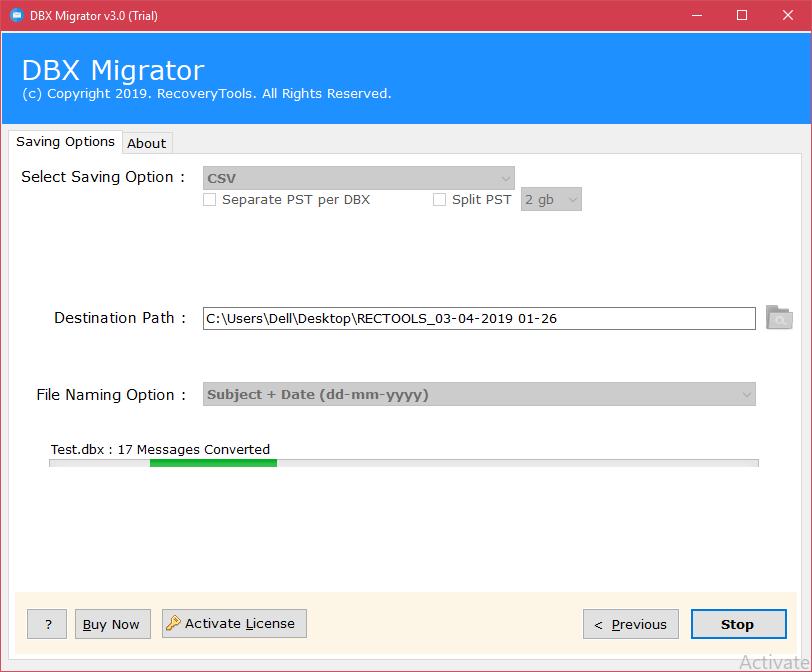 After completing the conversion process, you will receive a pop-up message, click OK to exit from here.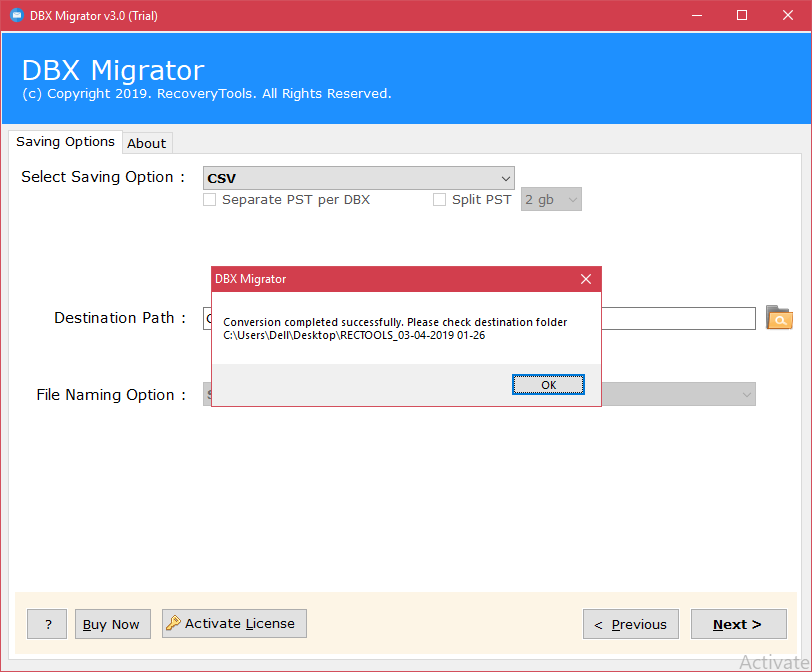 Advantages of DBX to CSV Conversion Tool
I hope that these previous steps will help you understand the complete conversion process. The best thing about the software is that it provides dual functionality, one can select individual or multiple files and convert them to CSV format. The software also has the functionality to convert unlimited DBX files to excel in a single click. Some of the advantages of this application are explained below:
Dual Options: The solution comes with dual selection options to choose multiple DBX files at once. If you have many Outlook Express folders or DBX files, then you can choose the select folder option. Otherwise, you can easily select the required select files option from the list.
Simple & Easy to Use Interface: The solution comes with a simple and easy-to-use graphical user interface for all types of users. Especially non-technical users can easily use this application without getting any issues.
Unique CSV File for All Platform: The software generates CSV files for all types of platforms including online or offline. After completing the process, you are able to access Outlook express email data on various platforms such as Microsoft Excel, Google Sheet, Yahoo, Outlook.com, and many more.
Keep Email Properties: After completing the extracting process, the solution keeps email properties. That means there is no change in the original metadata after completing the process. You will get the original structure and folder data after completing the procedure.
Windows Supportable Solution: One can easily install this application on your Windows and Server computers. The solution supports all editions of Microsoft Windows and Server editions including Windows 11 and Server 2019, etc.
The Verge
Nowadays, it is quite easy to transfer DBX files to CSV format. The software provides 24+ email client/file formats for converting .dbx files. The software provides a direct option to export DBX files to CSV formats. You can download the free demo version and check the work by converting 25 outlook express to excel format.