How to Export Email from Barracuda Message Archive ?
Karen Chard
~ Modified: 14-10-2022 ~ How To ~ 6 Minutes Reading
Learn how to export email from Barracuda Message Archive to multiple platforms or file formats. There are a number of users who want to migrate Barracuda email archived PST or ZIP files to several formats. If you are one of them, read this article in its entirety to learn how to retrieve your Barracuda email archive messages.
In this modern techno world, everyone wants to save their data on cloud storage. Because one can easily access their data from anywhere or any location with the help of Cloud accounts. Also, this is not only for individuals or personal use. Most businesses oppose on-premises email systems and move into cloud services.
The ever-increasing use of commercial cloud services has given rise to the need for email archiving. Fundamentally, it is a systematic approach to save and protect the data contained in email messages to enable rapid retrieval.
However, the cloud services are very expensive for organizations and businesses, this is why they use email archiving systems. Barracuda Message Archive service is one of them where they are working and provide easy access to their stored data from any device.
But there are many circumstances when a user requires to convert Barracuda email archive data for another platform. In this article, we know how we perform Barracuda Email Archive migration.
Why Do Users Want Barracuda Message Archive Migration ?
"Hi RecoveryTools team,
I was using the Barracuda Message Archive solution for the last few years. Now, I am trying to find a solution for my email that is stuck in a PST file that I have exported from the Barracuda Message Archives. This PST file will contain all my mailbox data including many emails that I received from many customers.
Ideally, I would just want to reopen this Barracuda archive PST file on my Gmail account. Please help me to find out the solution for this Barracuda Message Archiver PST file.
Thanks"
"Hi, Barracuda stopped offering their ArchiveOne services from May 2018. Although my maintenance service with Barracuda is valid until May 2021.
But numerous associations keep on utilizing ArchiveOne without refreshes as the arrangement accompanied interminable licenses.
However, Barracuda provides a native solution to export their archiving data to PST or ZIP format. Now, before my maintenance service timeline is finished with Barracuda. We decided to migrate Barracuda Archive to Office 365 account.
Does RecoveryTools have any solution for this ?"
Instant Solution: Convert Barracuda Email Archive Files
Barracuda Message Archive export to PST or ZIP (containing individual EML format messages). That's why we suggest both solutions for migrating the Barracuda email archive to multiple platforms.
Free download the solution to Convert Barracuda Archive PST Files: –
Download for Windows Download for Mac
Free download the solution to Convert Barracuda Archive ZIP Files: –
Download for Windows Download for Mac
Note: Both solutions are available for testing purposes. The trial edition of this application allows you to export 25 emails from Barracuda Message Archive exported to PST or ZIP files. For the complete migration process, you need to purchase the software.
Steps to Migrate Barracuda Message Archive Files:
First of all, install or run the utility.
Now, choose your Barracuda archive exported files.
Select the required email folders from the list.
Now, choose the desired file saving option from the list.
Click on the next to migrate Barracuda Archive Files.
How to Migrate Barracuda Message Archive to Office 365 ?
In the first step, you need to download or install the required application on your computer.
The software provides dual options to choose multiple Barracuda archive PST files.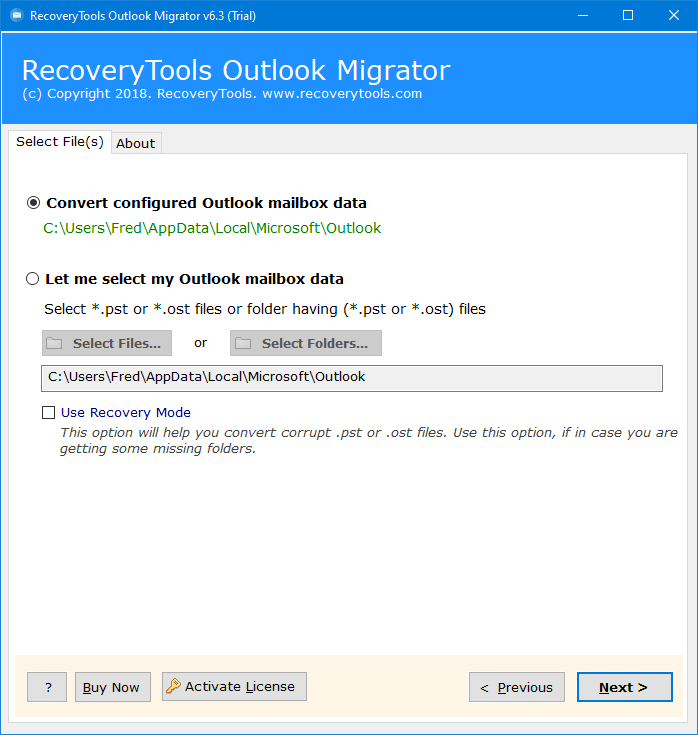 Now, you need to choose the required email folders from the list.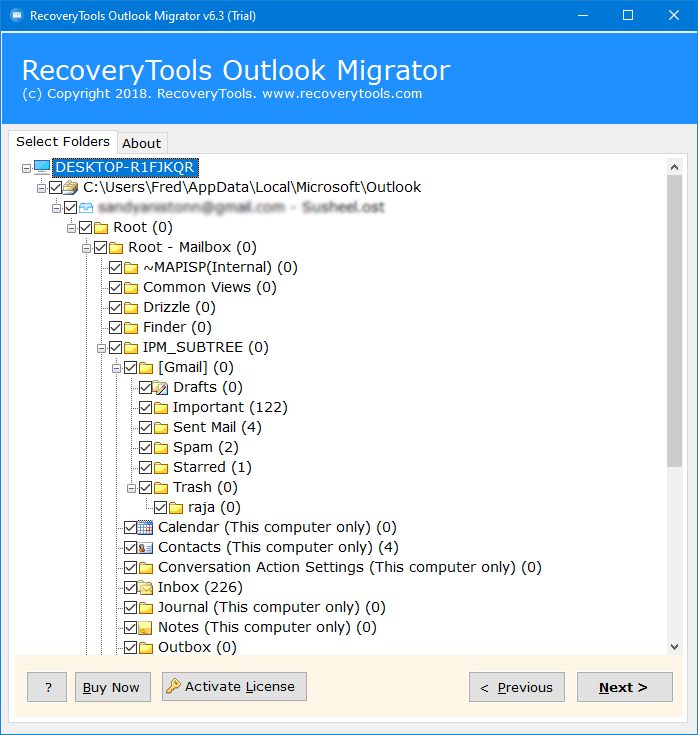 Choose the required Office 365 option from the list of file-saving options.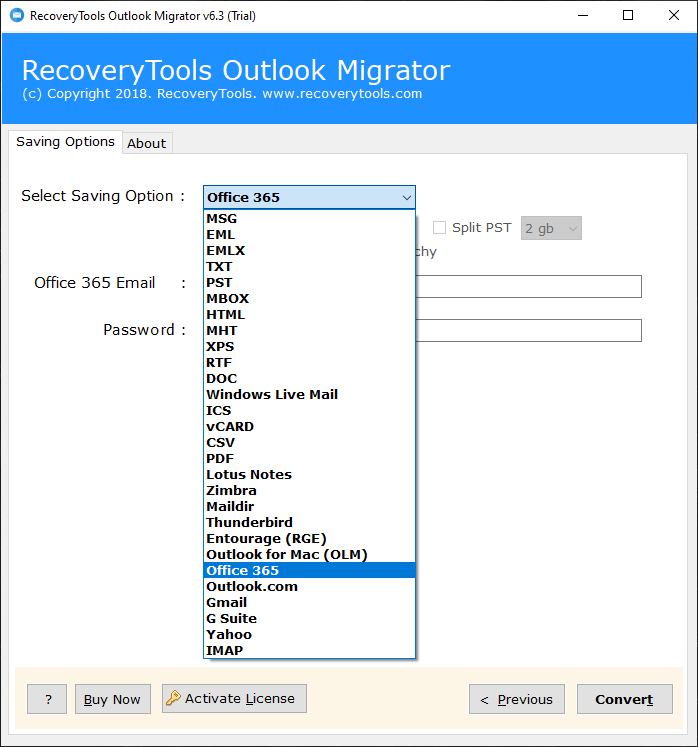 Now, enter your Office 365 account credentials in the user interface.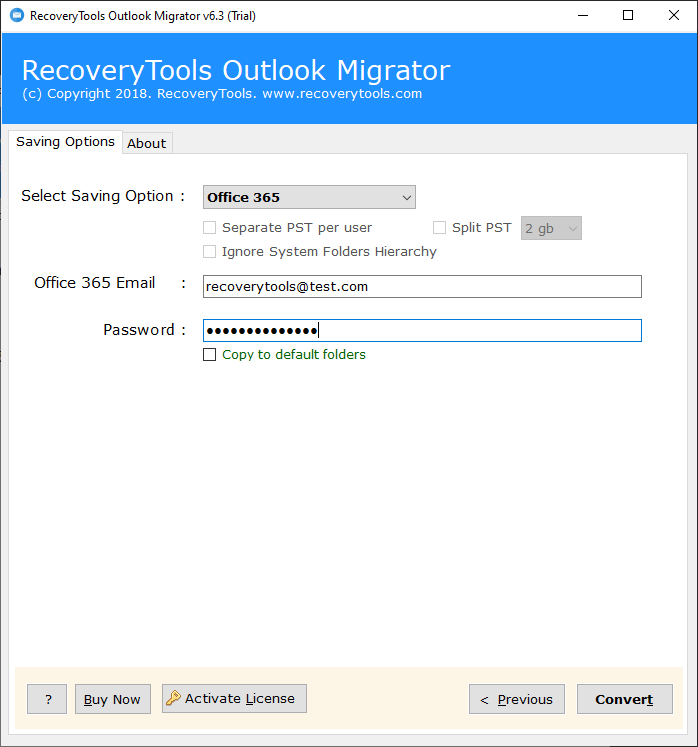 Now, click on the next button to migrate Barracuda archive to Office 365 account.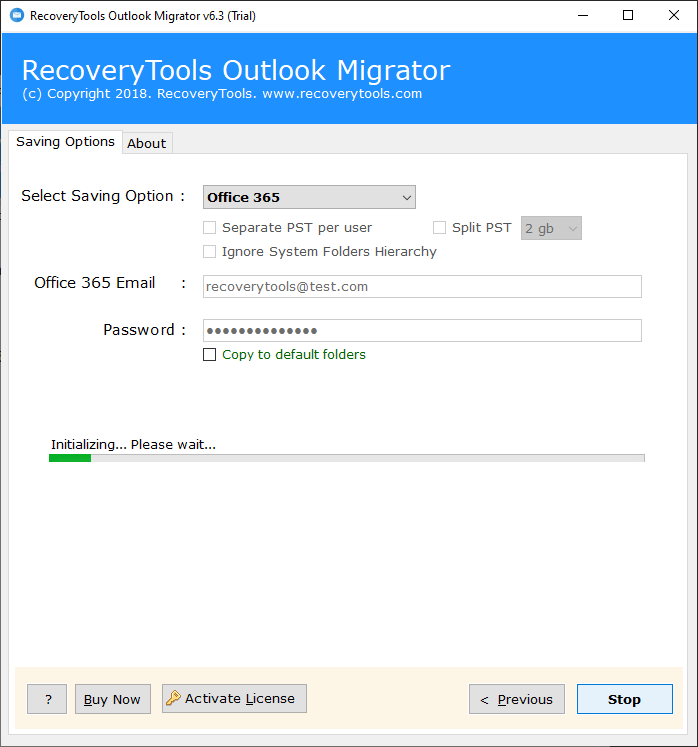 When the process is completed, the tool will pop up a message. Click here the ok button.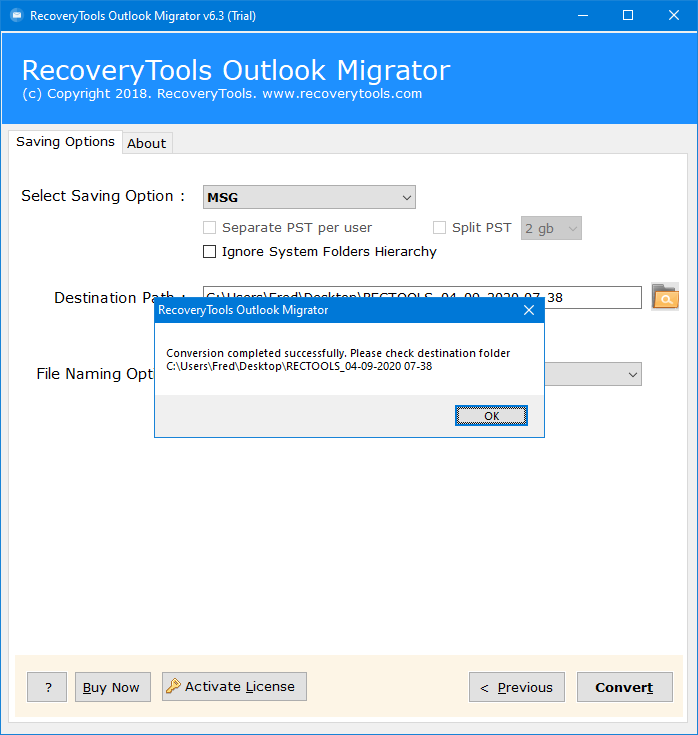 List of Saving Options Provided by Barracuda Email Archive Migration Tool
Export to Multiple Email Formats: The software allows you to export Barracuda Archive messages to MSG, EML, EMLX, PST, MBOX, OLM, RGE, TGZ, NSF.
Convert Barracuda Email Archive Files to Document formats such as: TXT, MHTML, HTML, XPS, RTF, DOC, PDF.
Export Barracuda Archive contacts & Calendar to standard formats such as: – ICS, vCard.
Import Barracuda Archive to Multiple Email Clients: Windows Live Mail, Outlook, Lotus Notes, Zimbra, Maildir, Thunderbird, Entourage, Outlook for Mac, Apple Mail, etc.
Migrate Barracuda Archive to Multiple Webmail: – Office 365, Outlook.com, Gmail, G Suite, Yahoo, IMAP, etc.
Key Features of the Barracuda Message Archive Migration Tool
Maintain Folder Structure Hierarchy:
During the Barracuda Email Archive Migration process, the software keeps all email properties as well as the folder hierarchy. Also, the program maintains all email folders, contact folders, labels, calendars, journals, etc.
Method to Move Barracuda Archive to Webmail:
The software supports a wide range of email-saving options. So, one can easily migrate Barracuda Archive to Office 365, Barracuda Archive to Outlook.com, Barracuda Archive to Gmail, Barracuda Archive to G Suite, Barracuda Archive to Yahoo, Barracuda Archive to IMAP, etc.
Retain All Original Email Elements & Properties:
Also, the software maintains all your email elements during the Barracuda Email Archive Migration process. It will retain the original email components such as emails, addresses, attachments, subject, hyperlinks, etc.
Also, Dual Options to Choose Barracuda Archive Exported Files:
Also, the program gives the facilities to choose multiple Barracuda archive files at once. So, you can manually choose unlimited Barracuda message archive files at once without any issues.
Directly Import Barracuda archive to Office 365:
The utility has many features but one of the major benefits of this application is that it gives the facilities to migrate Barracuda Archive emails to Office 365 account directly.
Support on All Computers:
Also, the program is highly advanced with great compatibility with Mac and Windows OS. The software supports all editions such as Windows 10, 8.1, 8, 7, Server 2019, Server 2016, as well as Mac OS X editions, etc.
Conclusion
In this write-up, we have explained the way to migrate Barracuda Archive to multiple platforms. Also, if you are one of them who wants to convert emails exported from Barracuda message archive, then download the solution on your computer. Here, we explained both methods to migrate Barracuda Message Archived PST or ZIP file conversion process. Also, for more information, contact us via live support chat or email.