How to Migrate Emails from Mailbird to IMAP Server ?
Karen Chard
~ Modified: 03-06-2022 ~ How To ~ 4 Minutes Reading
Overview: Are you looking for a solution to migrate Mailbird to IMAP Server ? Or want to know how to transfer Mailbird Emails to IMAP account ? If so, then read this article complete. In this article, we are going to explain a method to export Mailbird to IMAP Account easily. You can also move selected emails into IMAP account using this solution.
Mailbird is the best application for Windows and Windows Server users, who want an email client. It provides all the services including send or receives email messages, contacts, calendars, from various email provides such as Gmail, Outlook.com, Yahoo Mail, etc.
Do you still want to migrate emails into an IMAP account? But do you know what an IMAP server is? IMAP (Internet Message Access Protocol) is a service to send and receive messages from email servers.
In this world, many email providers use IMAP Server to store users' personal email databases. To access the database in your local machine, we need a protocol, IMAP is one of them.
However, email migration from Mailbird to IMAP account is not a simple task. Here, we will provide a comprehensive guide that will enable us to migrate emails into IMAP Server directly. But before that, let's find out the requirements.
A Simple Solution – Mailbird to IMAP Migration
RecoveryTools Mailbird Migrator is the best solution for all those users who want to export Mailbird to IMAP Server. The solution requires only IMAP server account credentials. After this, it can transfer all the data to the IMAP server without any problem. You can get the solution on your Windows and Server machines. Also, you can migrate multiple numbers of Mailbird profiles without any issues.
Get the Solution Now:
Note: The solution comes with a trial edition to export only few emails into IMAP account. For more, you need to purchase the solution for lifetime use.
Steps to Migrate Mailbird Emails to IMAP Account
Launch the solution on your machine.
Select database files with dual options.
Choose required message folders for migration.
Select IMAP and enter your account credentials.
Start the process to migrate Mailbird to IMAP.
How to Move from Mailbird Messages to a IMAP Server ?
First of all, you need to download the solution on your computer.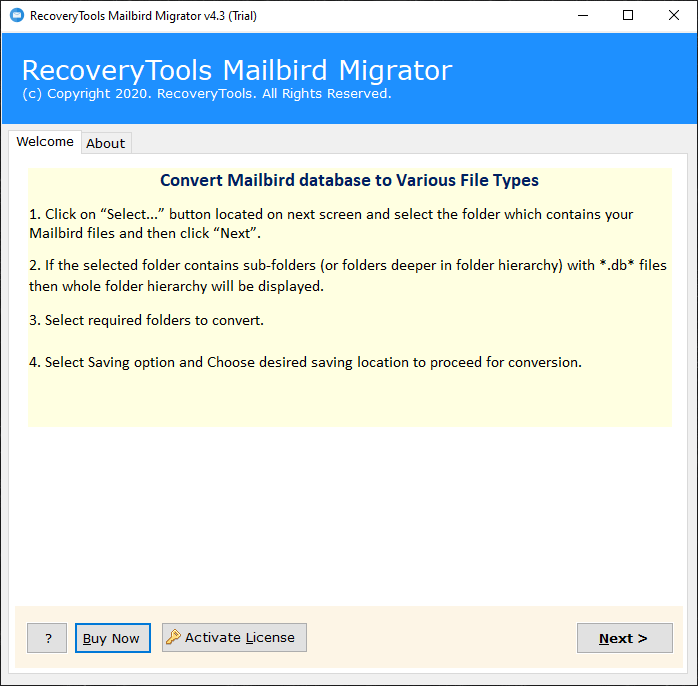 Select the auto and manual options to locate your mailbox data.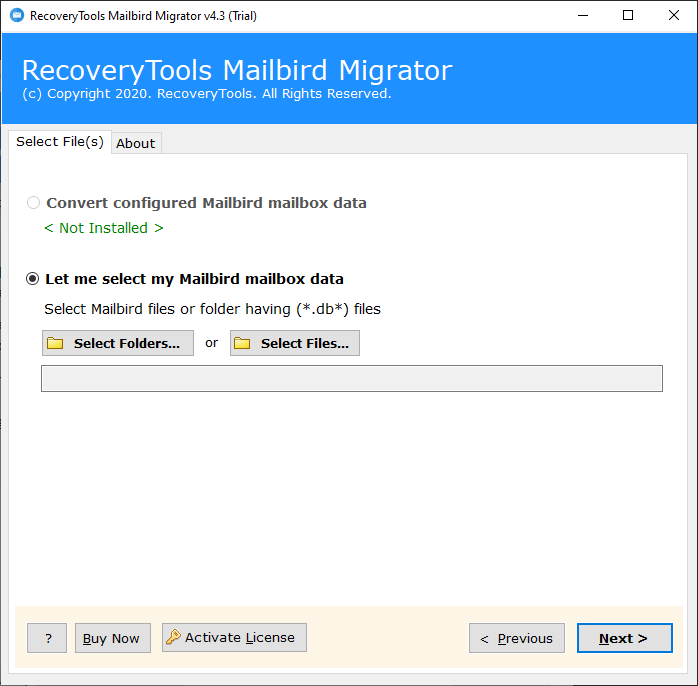 Mark only the required mailbox folders from the list.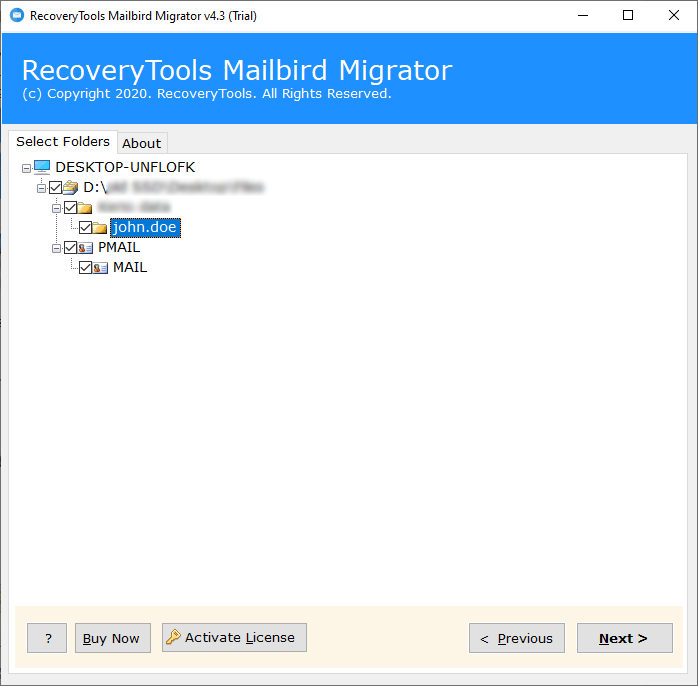 Choose the IMAP option in the list of file saving options.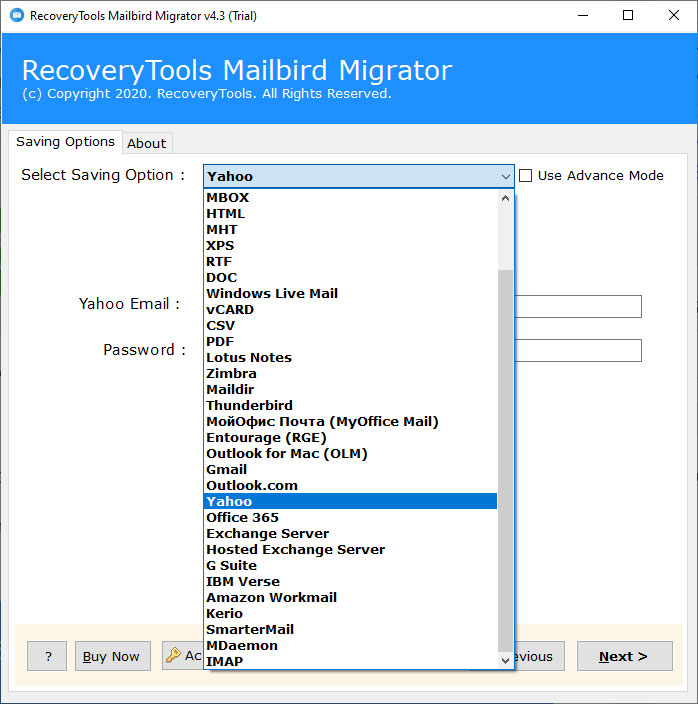 Put all the details of your IMAP Account in the user interface panel.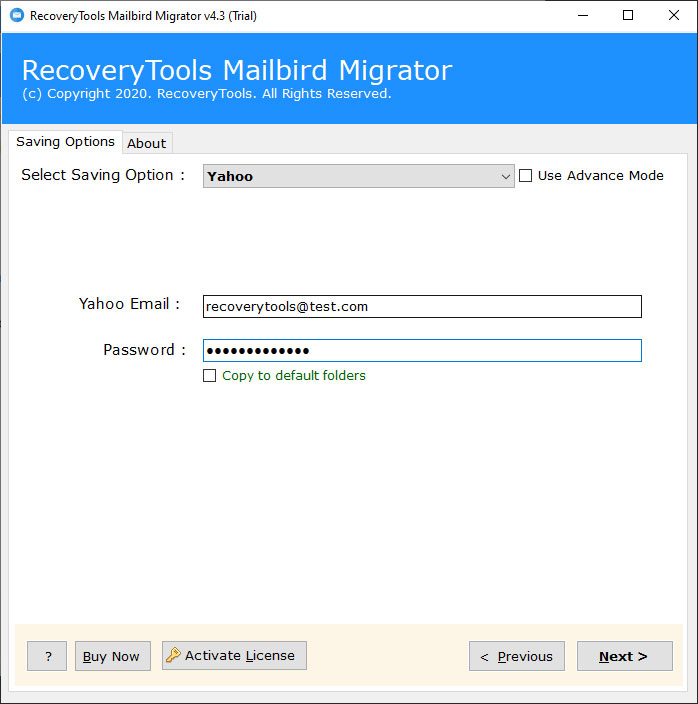 Start the process to migrate Mailbird emails to IMAP account.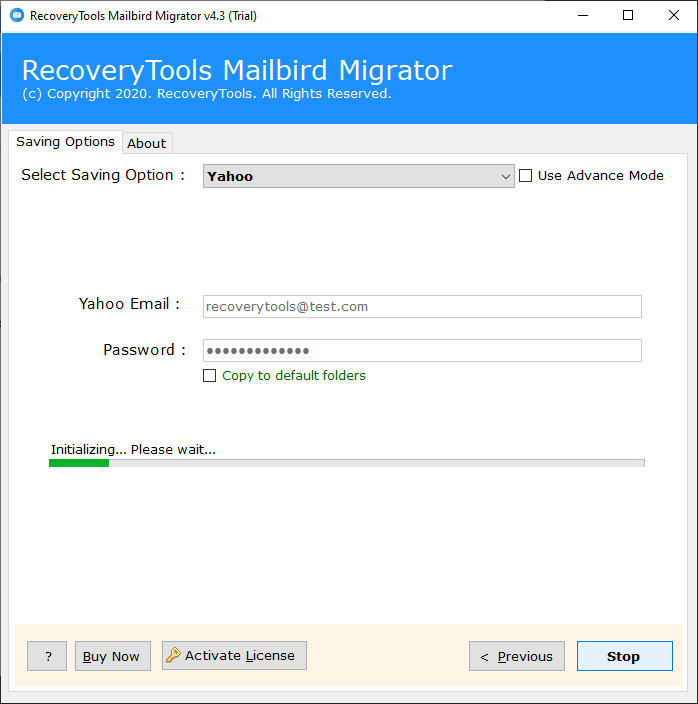 Top Advantages of Mailbird to IMAP Migration Tool
100% Secure User Interface:
The program provides a risk-free solution that never stores your personal information inside the user interface. During the Mailbird to IMAP process, the software never stores your IMAP account credentials in the software interface caches.
Dual Manual Selection Options:
Assuming you need to choose the information from another PC or without Mailbird establishment. Then, at that point, the application offers double choices. These choices permit you to pick chose files and folders for quite a long time without a moment's delay. You can also select multiple profiles without any issues.
Automatically Locate Mailbird Data:
Probably the most amazing aspect of this application permits us to auto-discover the Mailbird post box information. This implies, there is no compelling reason to discover and find your Mailbox records from the default area. It naturally discovers the profile messages with no issues.
Preserves Email Properties & Structure:
While migrating emails from Mailbird to IMAP account, the program will keep email properties including your email content, attachments, email addresses, date and time, subject, attachments, internet header, etc.
Easy to Use Graphical User Interface:
The program completes with its easy-to-use graphical user interface panel. Yes, it provides a simple and consistent interface that can easily understand by any user.
Windows Supportable Solution:
The solution supports all the editions of Microsoft Windows and Server machines such as Windows 11, Windows 10, Windows 8.1, Windows 8, Windows 7, Windows Server 2019, Windows Server 2016, Windows Server 2012, etc.
Conclusion
In this article, we have described the complete method to migrate Mailbird emails to IMAP Account. If you are also looking for the same and want to import emails into IMAP Server, then download the solution. The program allows you to move all messages with attachments without any meta-property changes. You can install this application on any Windows and Windows Server machines. For more information, you can contact the technical team.