How to Merge Multiple PST Files into One? – Complete Solution
"Hello, I'm Frank Branca from London. I work in a large organization as a data manager. Every day my organization send and receives thousands of emails. Therefore, we have a large amount of email data in our database. For basic email communication, we are used Microsoft Outlook email clients. Daily I have received many PST files from different users. Therefore, I am looking for a solution to merge PST files into One. Does anyone know how to merge multiple files without Outlook? Please help me!!!"
If we are searching for the best email client application, then Outlook first came to mind. Outlook is a desktop-based email client application developed by Microsoft. It provides a platform where we can send/receive emails and easily manage other daily tasks. Therefore, large organizations and business users have preferred Outlook as the first choice. In addition, Outlook users are worried about the large database of emails that is hard to oversee. In fact, the older Outlook version was a PST file that stored all mailbox data on the local system that was bound by size limits.
As we see in the above query, an Organization received many PST files from different users. They want to know how to merge multiple PST files into one without duplicates so that they maintain working data on a daily basis. However, many users, not only professionals but also general users want to know the process of merging files into a single file. RecoveryTools team experts understand the need of all types of users. And, we have brought one of the best solutions to carry out the desired results.
Reasons to Merge Outlook PST Files into One
There is a big reason to merge PST files i.e., to manage work data in a single place or format.
Users want to merge their old files into a single PST format. To do this, they need to merge multiple PST files into one.
The user wants to migrate multiple Outlook profile data into one place or one account.
There are many users who want to prevent data from loss and corruption issues.
To access multiple Outlook account databases in one place to increase work productivity.
How to Combine All .pst Files into One? – Manually
This mentioned manual solution performs two different steps mentioned below:
Step 1: Create a New PST File 
Open Outlook >> New Items >> More Items. 
Click on Outlook Data File. Enter location.
Save the file with a name and OK.
Step 2: Import Old PST Files into New 
Open Outlook >> File Menu.
Open & Export >> click on Import / Export. 
Choose "Import from another program or file".
Select Outlook Data File (.pst) and Next.
Browse the file that you want to import and choose the respective options.
Select the folders and check the respective options and Finish.
Hence, using this process, you can easily merge PST files into One using Outlook but the main limitation is that you need to merge the files one by one. Therefore, this process will take a lot of time and effort.
How to Merge PST Files into One without Outlook Installation?
A faster, simpler, and more efficient solution to merge PST files with the RecoveryTools PST Migrator program. The software provides a simple and easy-to-use interface for all novice and professional users. One can easily merge all items such as emails, contacts, calendars, notes, tasks, journals, etc. It is a completely standalone software that doesn't require connectivity with Microsoft Outlook. To Merge PST Files into one, you need to download the software first.
Also Read: Manage Multiple PST Files
Steps to Merge Multiple PST Files:
After that, install or launch the mentioned Merge Tool on your Windows Computer.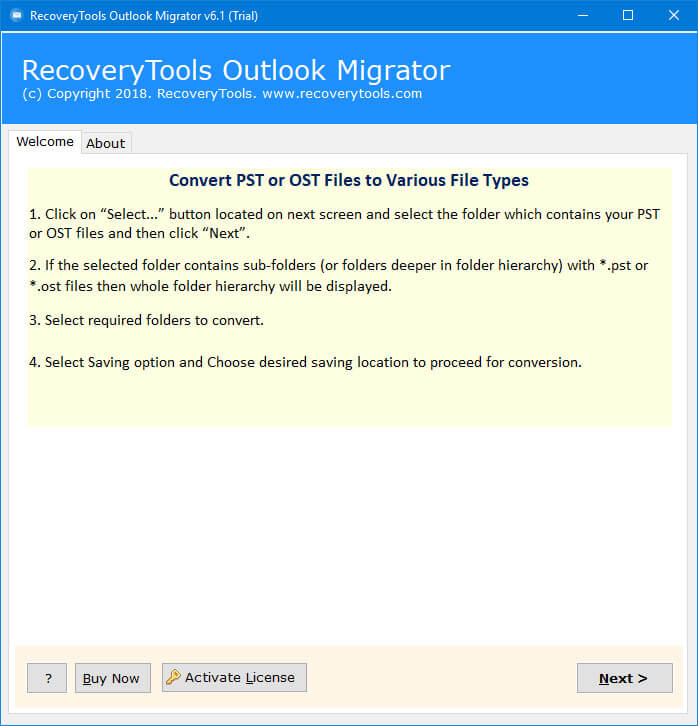 Thereafter, choose the PST files with dual selection options. If you want to locate your Outlook data, then it provides an auto-locate option also.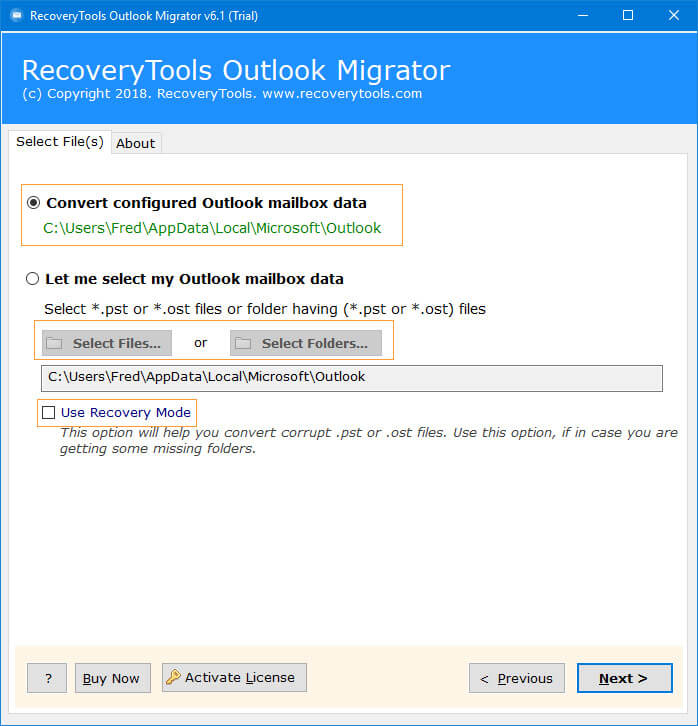 After that, select the required PST files or folders from the list that you want to merge.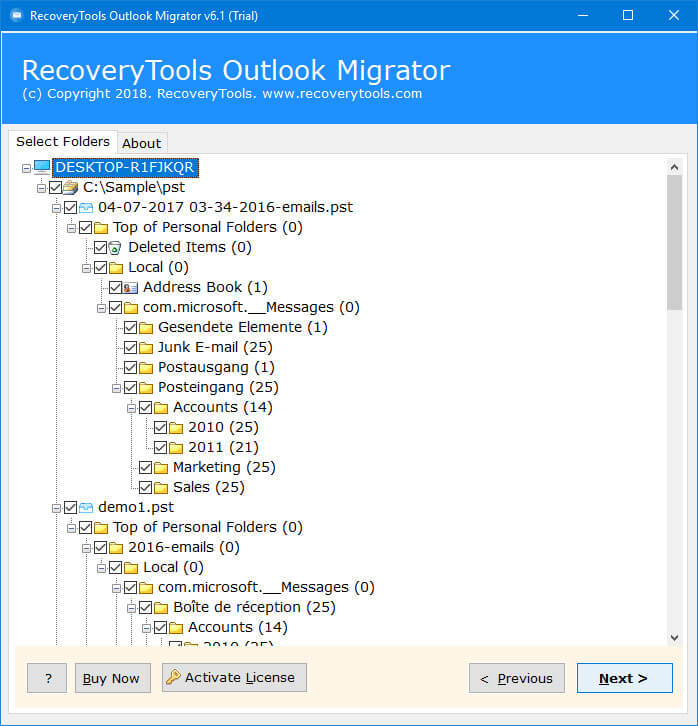 Thereafter, choose the PST option in the list of file-saving options.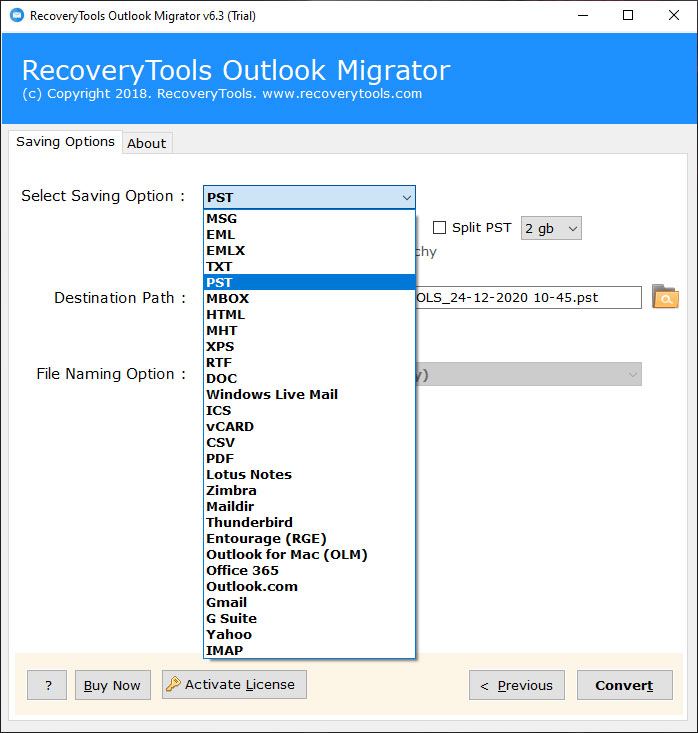 After that, select the destination location path to save the merged PST file.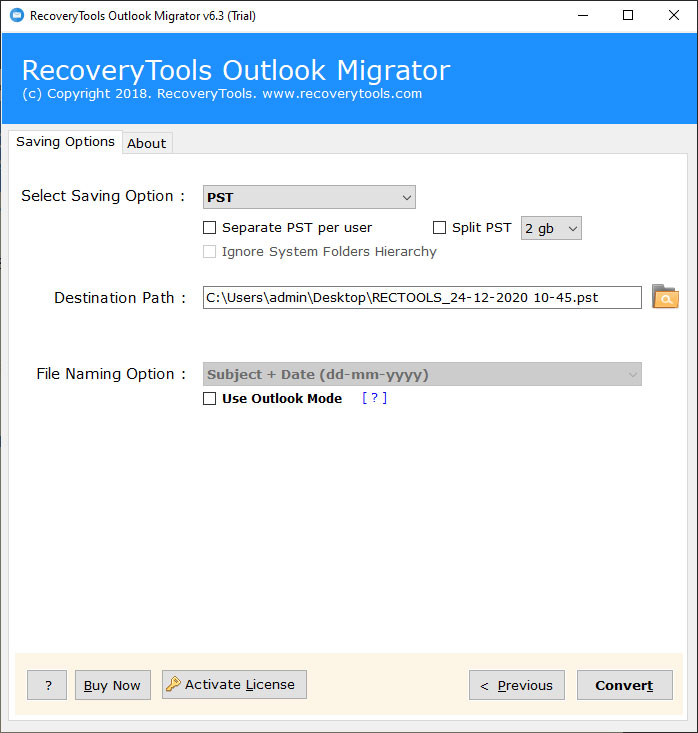 Thereafter, click on the next button to merge multiple PST files.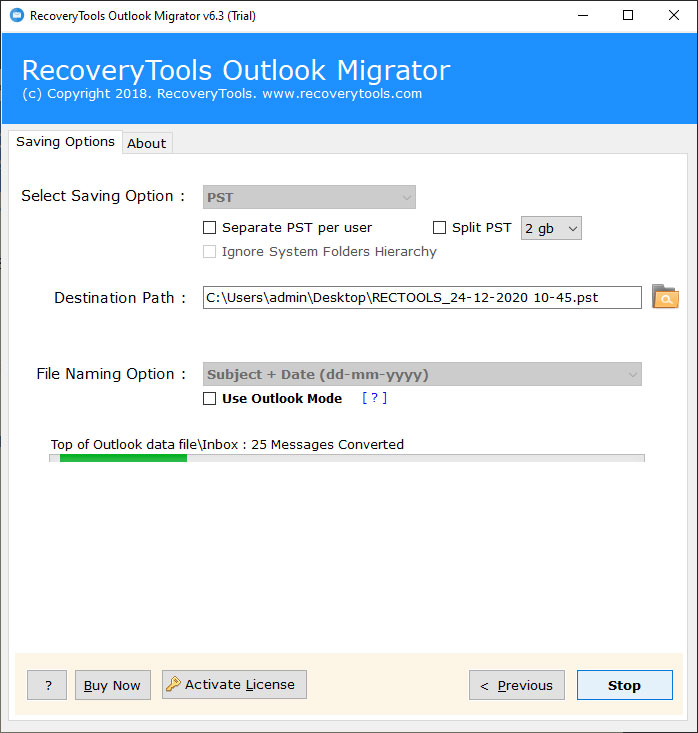 After that, the software pop-up a completion box. Click the OK button.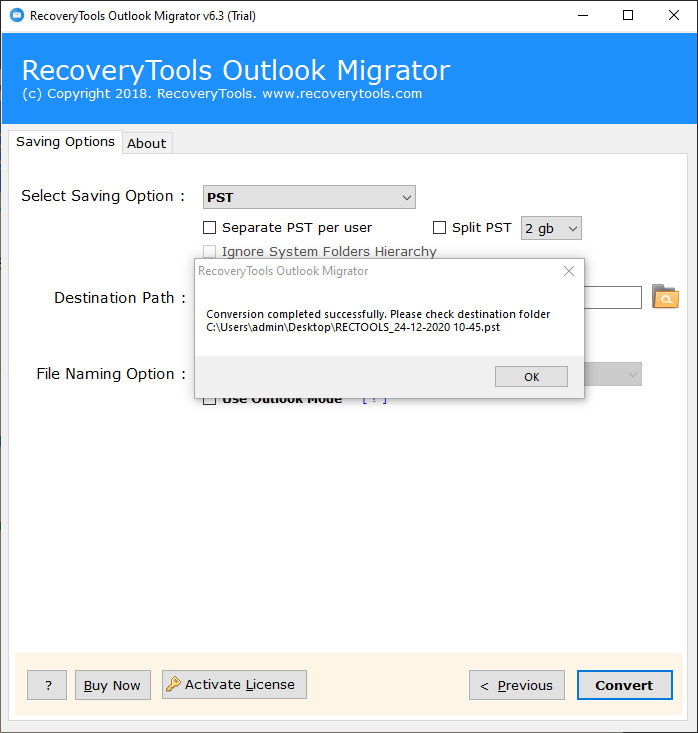 How to Merge Multiple PST Files into One in Outlook 2007?
Run PST Merger Software on Windows.
Select the required PST files with dual options.
Choose the required PST folders from the list.
Select the PST file saving option from the list.
Click on the next to merge files into one.
Conclusion
In the above article, we have explained the complete process to merge PST files into one. This solution is perfect for you and will provide a better and more effective solution for merging multiple or even unlimited numbers of files. You can also use the manual way but that will take a lot of time and effort and will not result in proper data with 100% accuracy.