Steps to Create a CSV file Using Notepad
Step-1: Run Notepad in your system.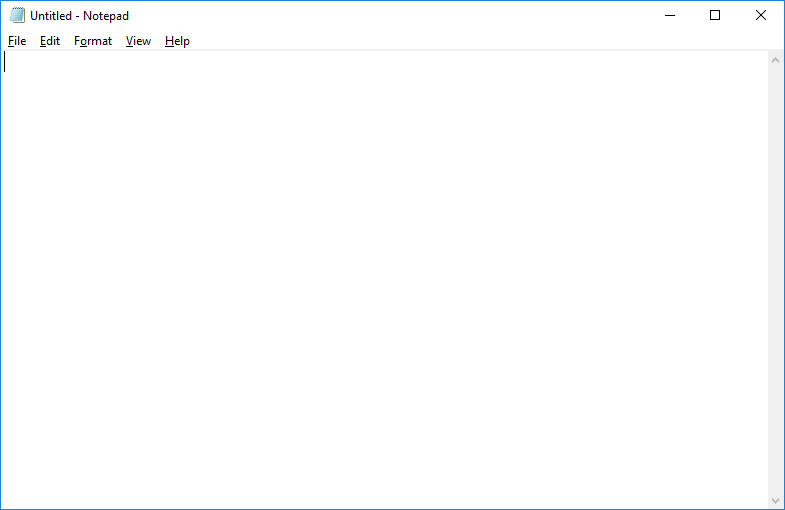 Step-2: Write down the user name and user account with a comma in between. For example the account details you wanted to add is Happy John with account id [email protected]. Enter the name in Notepad as Happy John then type a comma and then type [email protected] (Happy John, [email protected] with no space preceding or following comma) then press ENTER button for a new entry.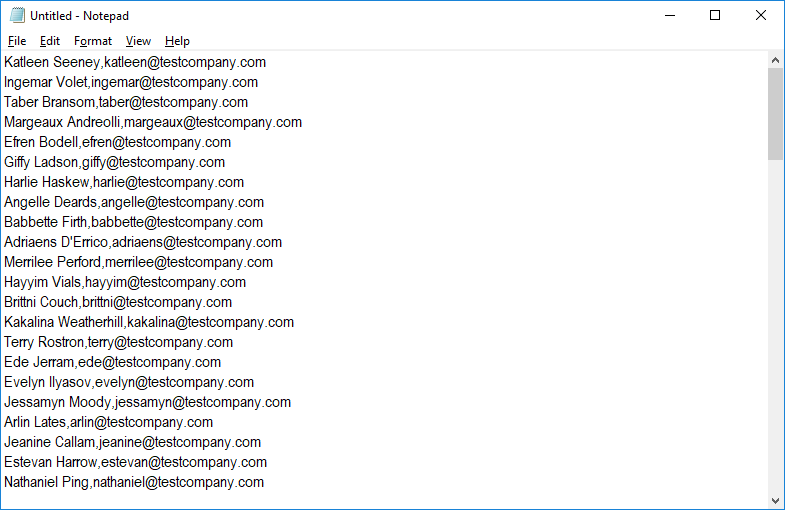 Step-3: Save the file as CSV with desired name. In the 'File name' box type your filename followed by .csv and keep the 'Save as type' Text Documents and click Save.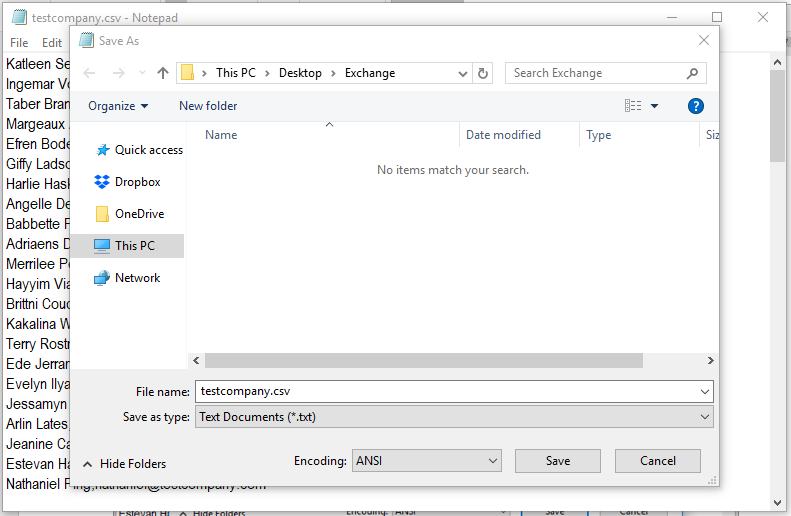 You have successfully created the CSV file using Notepad. You can use Microsoft Excel as well to save the data in CSV format.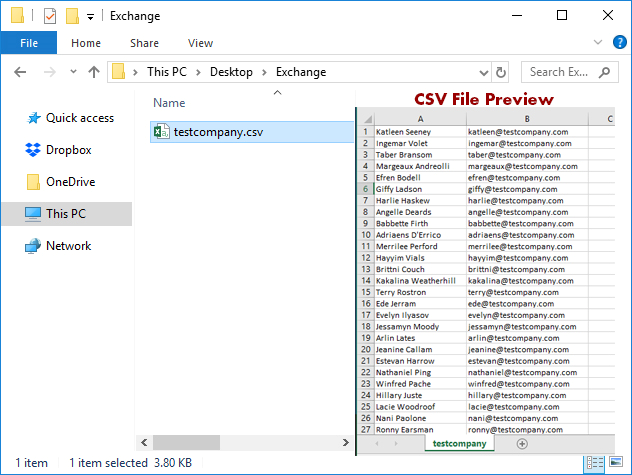 Step-4: Consider the scenario of converting user mailboxes to Office 365. Open the software and click on Select folders to select your 100+ mailbox folders. Click on Next and check the mailbox folders to be converted and click next. Select Saving Option as Office 365 or Exchange Server.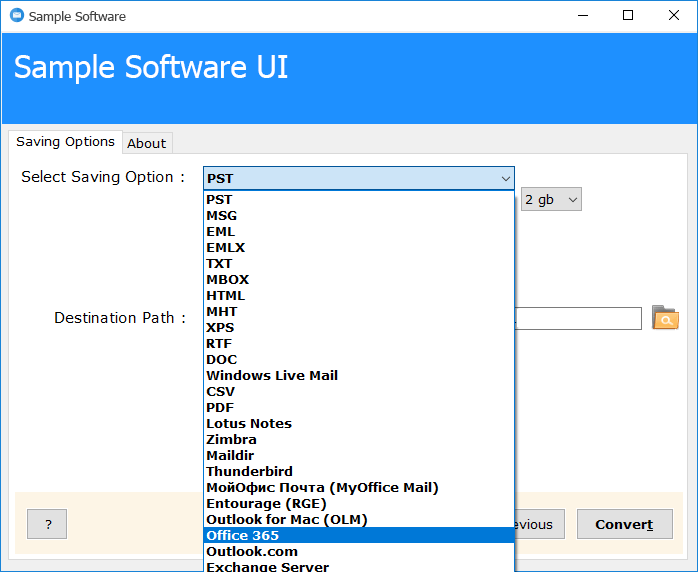 Step-5: Enter your Office 365 administrator credentials and check 'I am Admin' option. To process the migration, the admin id should have Mail Delegation and Impersonation rights.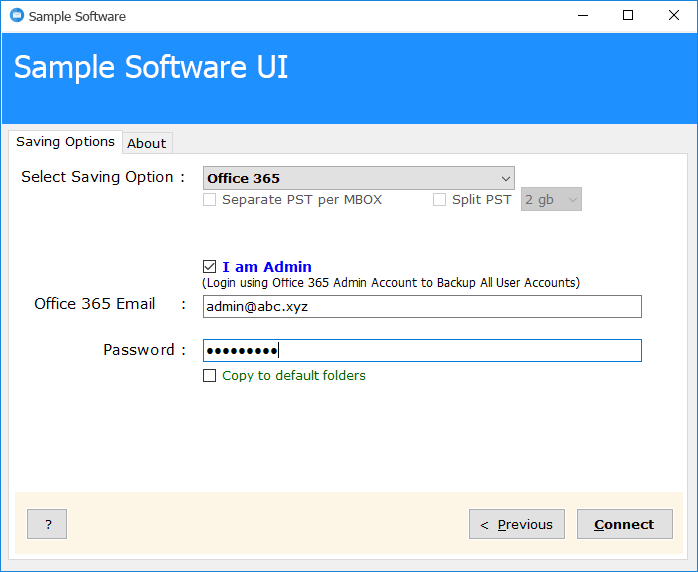 Step-6: Select the saved CSV files containing 100+ user names and accounts under the admin id.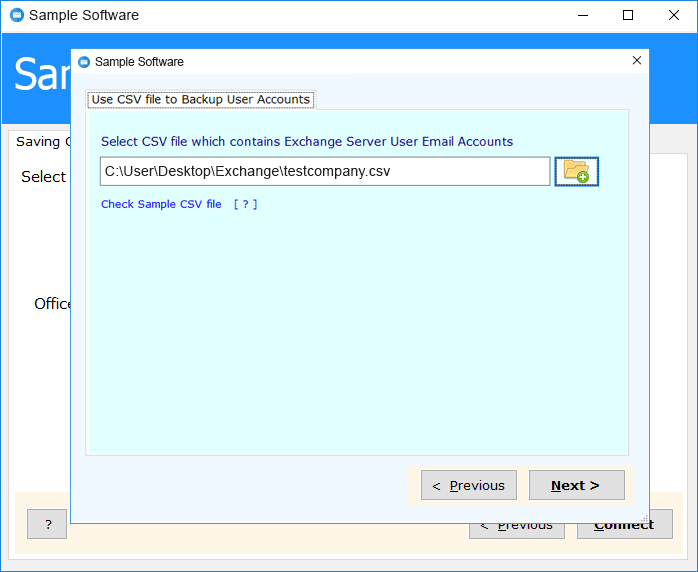 Step-7: Click on Next and inspect the auto-mapping of the accounts and map the un-mapped accounts if you have any. Click on convert. Your migration process will start now.