How to Open MBOX File in Outlook For Windows & MAC?
Karen Chard
~ Modified: 04-06-2022 ~ How To , Mac MBOX ~ 5 Minutes Reading
Overview: Are you one of them who want to open MBOX file in Outlook? Or want to know how to open multiple files in Outlook? If yes, then this article is for you. Here, you will learn the complete process to view MBOX files in Outlook for Windows as well as Mac editions. For more, read the complete article.
MBOX file is a popular email storage format. It is been supported by multiple email platforms such as Thunderbird, Apple Mail, SeaMonkey, Eudora, and multiple others. Moreover, while exporting Gmail data using Google Takeout, users will get an MBOX file.
In this article, the main question is Can Outlook read MBOX files?
Unfortunately, Microsoft Outlook can't open MBOX files directly on Windows & Mac editions.
Microsoft Outlook is one of the popular desktop-based email client applications for Windows and Mac. There may be several reasons to choose Outlook as the user's first choice email client for personal and business use. But Outlook for Windows supports PST format and Mac supports OLM format to store their email database.
If you want to open the MBOX file in both Windows as well as Mac OS, then you need a professional solution. Because there is no manual way to read the files directly. For this, you need to convert the files into desired formats and easily open files in Outlook.
User Queries
Query 1: Hi, I have been using the Thunderbird email client on my Windows computer for quite some time now. Recently I exported all the mailbox data. After that, I deleted the mailbox folder for the spaces in my email account. Now I have bought a new Mac laptop with a 1-year free Outlook subscription. But now I am not been able to open the MBOX file in Outlook Mac. Is there any possible solution available to open MBOX files?

Query 2: Hi, I have a lot of MBOX files present in my system and I want to view all those files. Since I am using Outlook for my business email communication purpose, so thinking of importing MBOX files into Outlook, so that I can view them properly. Is there any solution that can help me to open MBOX files?
So, let us get started.
Solutions on How to Open MBOX File in Outlook
As is evident from the above questions, there are times when users need to open MBOX emails in Outlook editions 2019, 2016, 2013, 2010, 2007, etc. There can be several reasons behind this scenario. Therefore, the RecoveryTools team developed MBOX Converter Tool to help the users who want to open files in different email clients.
Download for Windows Download for Mac
Here, we discuss two solutions to open files in Outlook for both Windows and Mac editions.
The utility has been designed with a special algorithm that allows users to open MBOX files. It has been developed according to the user's needs and requirements. This application comes with dual selection options to upload MBOX files at once on the panel.  It will enable users to bulk open large MBOX files in various file formats. It maintains a complete data folder hierarchy or email properties while opening MBOX File in Mac Outlook. Also, the software provides a simple and consistent graphical user interface. Both skilled and non-skilled users can easily use this utility without any technical guidance.
How to Open MBOX File in Windows Outlook (2019, 2016, 2013)?
Thereafter, run the software on your Windows computer.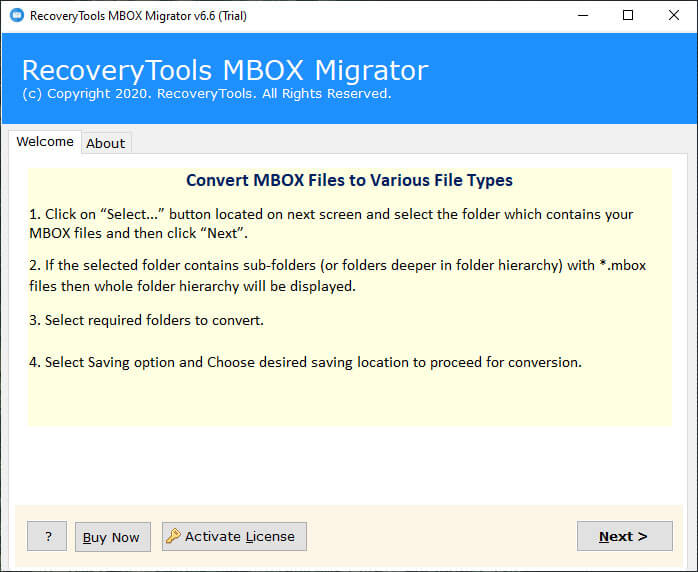 After that, the software provides dual selection options to select MBOX files.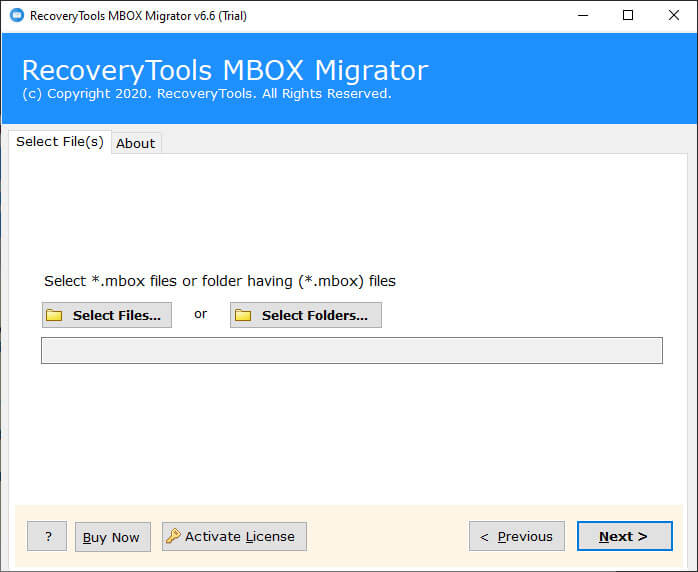 Thereafter, Check / Uncheck the mailbox items MBOX files and internal folders hierarchy.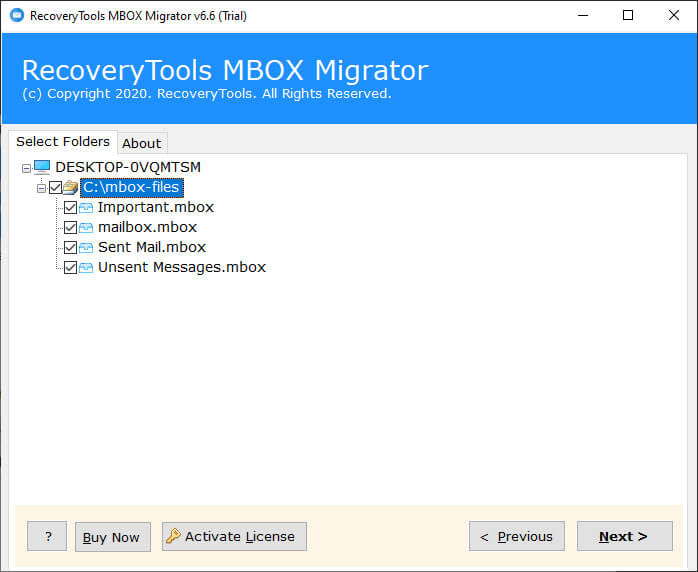 After that, choose the PST Saving option from the list of File Saving options.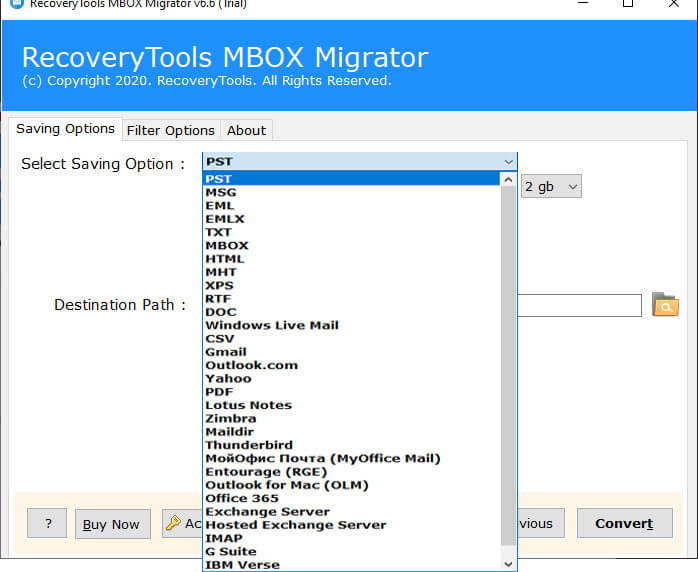 Also, you can select advanced filter options for opening MBOX in Outlook in a selective way.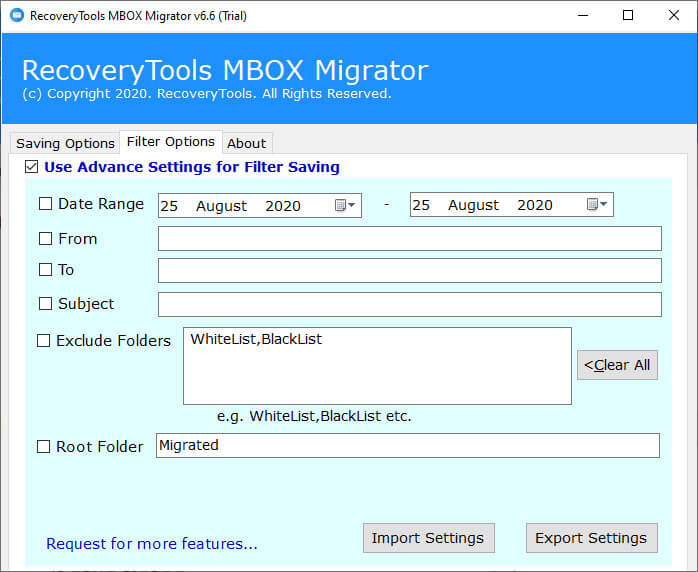 Thereafter, choose the destination path to save the resultant data at the user location.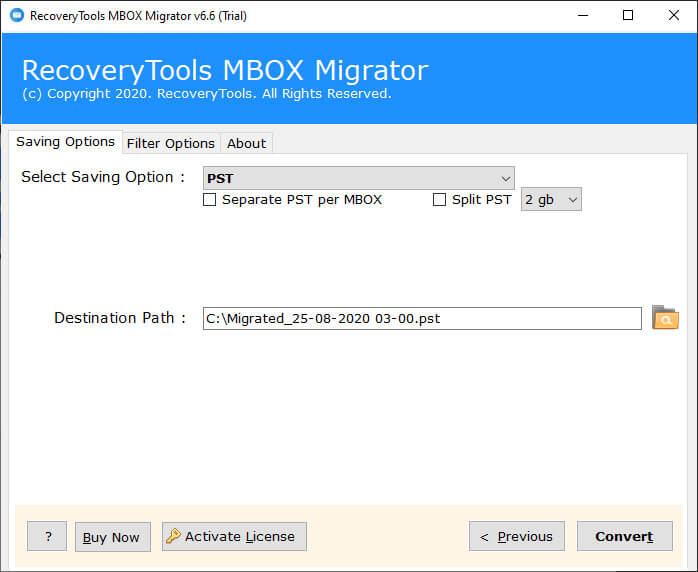 After that, click on the Convert button & it will instantly start the process.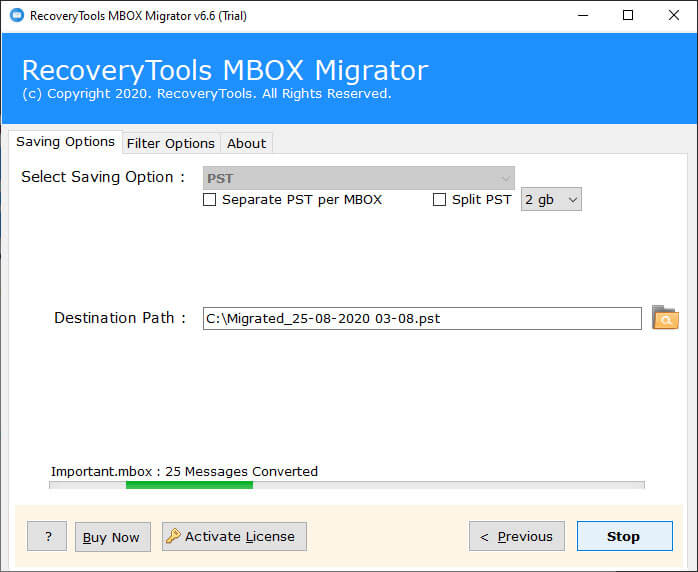 Thereafter, click on the OK button after the successful conversion process is finished.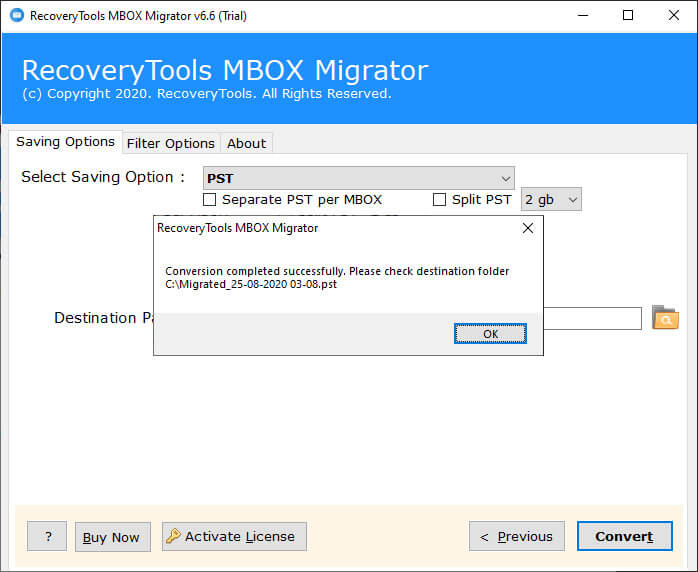 Now, you just need to import this PST file into Outlook to view the MBOX files.
How to Open MBOX File in Mac Outlook (2019, 2016, 2011)?
For this, you need to convert MBOX files to OLM, and then import those files directly into Outlook for Mac editions.
After that, you can instantly view and read those files in Outlook.
Read More: 
Benefits of Using this Solution
This utility offers various advantages and features to its users. Some of them are listed below: –
The utility provides dual selection options to choose single as well as multiple MBOX files.
One can easily use this application to open the MBOX file in Outlook for Windows and for Mac editions.
It maintains the integrity of data and retains the Metadata properties of source emails.
Also, the software is completely standalone to perform its work and does not requires third-party application installation.
It is a safe and 100% secure utility to allows its users to view MBOX files in Outlook editions.
The utility supports all Microsoft Windows such as Windows 11, 10, 8.1, 8.2, 8, and all other 32-bit and 64-bit Windows OS. Also, you can use the Mac edition on all Mac Operating systems without any issues.
This software supports all MBOX files created by any email client application such as Apple Mail, Thunderbird, Google Takeout, Eudora Mail, Pocomail, Entourage, Earthlink Mail, MailCopa, etc.
Summarizing Everything
Hope you like this article and know your solution. In this article, we have explained the way to open MBOX files in Outlook (Windows & Mac) editions. For this, you can easily use the above-mentioned solution and can easily view and read multiple MBOX files. Apart from that, you can compare this solution to all other solutions present on the Internet as it is one of the most convenient and cost-effective solutions.