How to Extract Images From PDF Acrobat File ? Reliable Solution
Karen Chard
~ Modified: 19-02-2020 ~ PDF ~ 3 Minutes Reading
Are looking for a solution to extract images from PDF file? Then you hit the right place. In this blog, we will explain the complete solution to extract PDF images in an efficient way. Nowadays most of the forums flooded with the queries related to image attachment extraction from the PDF file.
"Hi! I have a collection of my project related PDF files in my system. Recently I got an urgency to use the images from the PDF file. But I don't know how do I extract images from a PDF. Also, I want my PDF images in its original quality. Anyone, please recommend a reliable solution for the same. Thanks in advance."
Do you have similar queries? Then, now you can relax. While saving images from the PDF file the most user's concern about their image quality. By considering all these requirements, in the coming section, we are going to introduce RecoveryTools PDF Image Extractor. It will help you to solve all your issues related to PDF image extraction. Then let's get started!!!
How Do You Extract Images From PDF File ? Step by Step
Follow this simple step by step procedure to export embedded images from PDF file.
1. Download & install the image extractor on your Windows system.

2. Choose Select File/ Folder option to add PDF file & click on Next.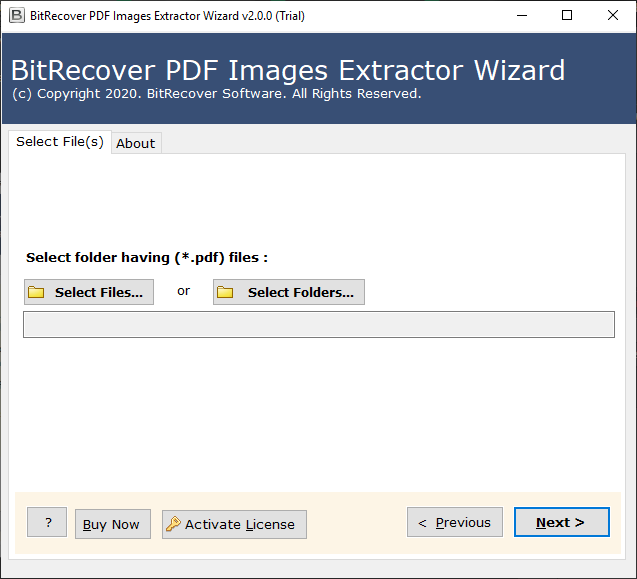 3. From the given list select all the required PDF files & hit the Next.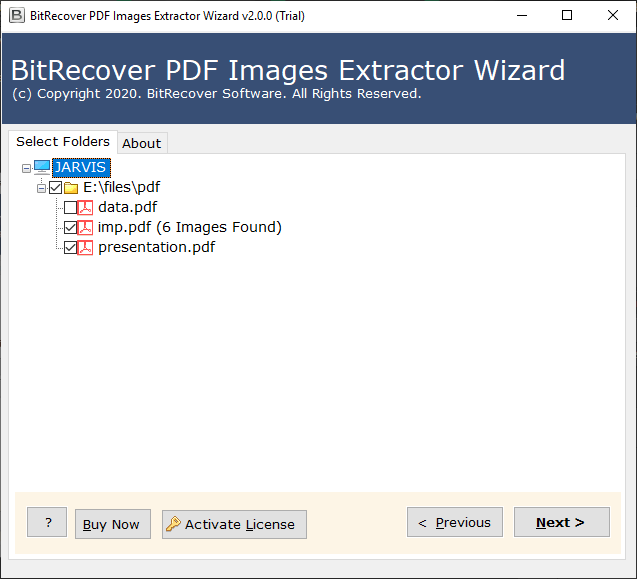 4. After that enter the destination path to save the extracted image files.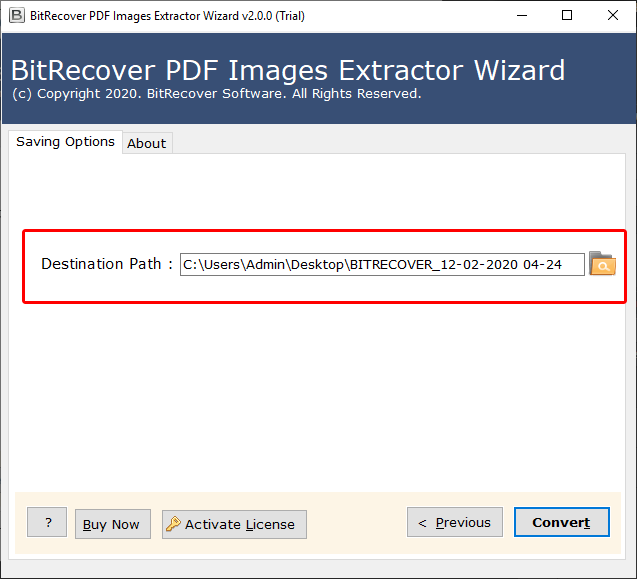 5. Finally, click on the Convert button to extract images from PDF Acrobat.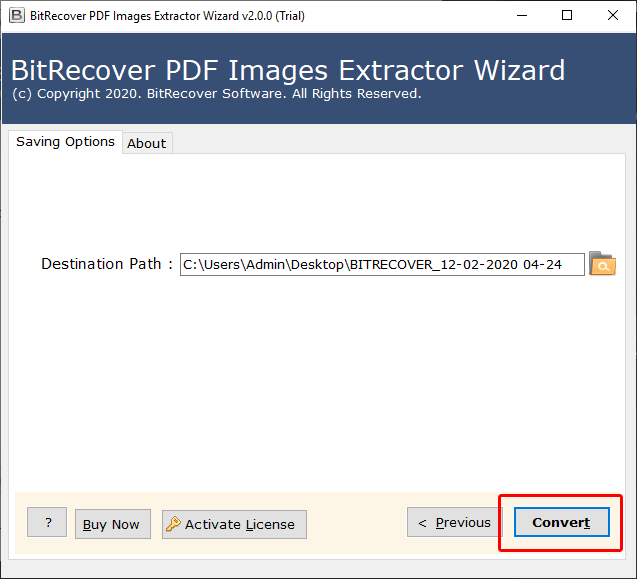 After completing the five step procedure user can access all their PDF image attachment from the destination location. The software always ensures to save the image attachments in its original format without degrading its quality.
Note: To extract image attachments from multiple PDF files at the same time choose the Select Folder option. The tool doesn't have any limitations on the size or number of uploading PDF files.
Solution to Extract Embedded Image Attachments from PDF
PDF image extractor is the right choice for the users whom all are searching for a direct solution to download the PDF image attachments. The simple graphical interface enables both professional and nonprofessional to easily work on the utility. Through the dual mode uploading option, it permits to add multiple PDF files into the software & extract images from PDF in batch mode. After the image extraction user can save the resultant image files in their desired location. The utility always makes sure to extract embedded image attachment from PDF acrobat in its original quality & file format.
Prominent Features of PDF Image Extractor
Direct extraction of image attachments from PDF files.
Allows to download images from multiple PDF files.
Support & extract all formats of image files.
Doesn't need the installation of Adobe Acrobat.
Dual PDF file uploading option to load multiple files.
Compatible with all available versions of Windows OS.
No restriction on PDF file size & number.
Extract images from PDF files in its original format.
Maintain all the properties & quality of images.
Closing Words
In this blog, we explained an expert solution to extract images from PDF files. After going through the above write up you will get to know how to extract image attachments from a PDF acrobat file effortlessly. It will help access & share images attachments separately.